Inspired by "a polished gem emerging from the rough", Studio Tate's interiors for Hotel Chadstone's newly opened spa are awash in blush tones and soft lighting.
Conceived as a "an urban sanctuary", Holism Retreat is located on the mezzanine level of the new MGallery by Sofitel Hotel Chadstone, located almost 20 kilometres to the south-east of Melbourne's CBD.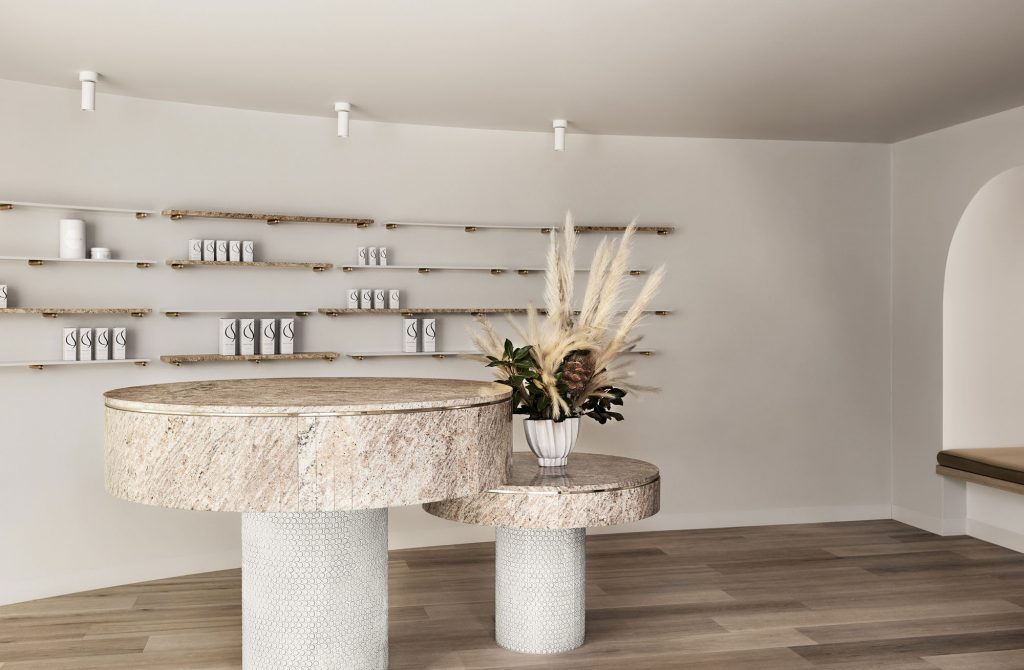 The 5-star 250-room hotel was unveiled late last year in an effort capitalise on the 23 million annual visitors to the Chadstone shopping centre.
At a projected cost of $130 million, it was designed by Bates Smart with interiors by Thai-founded practice Design Worldwide Partnership.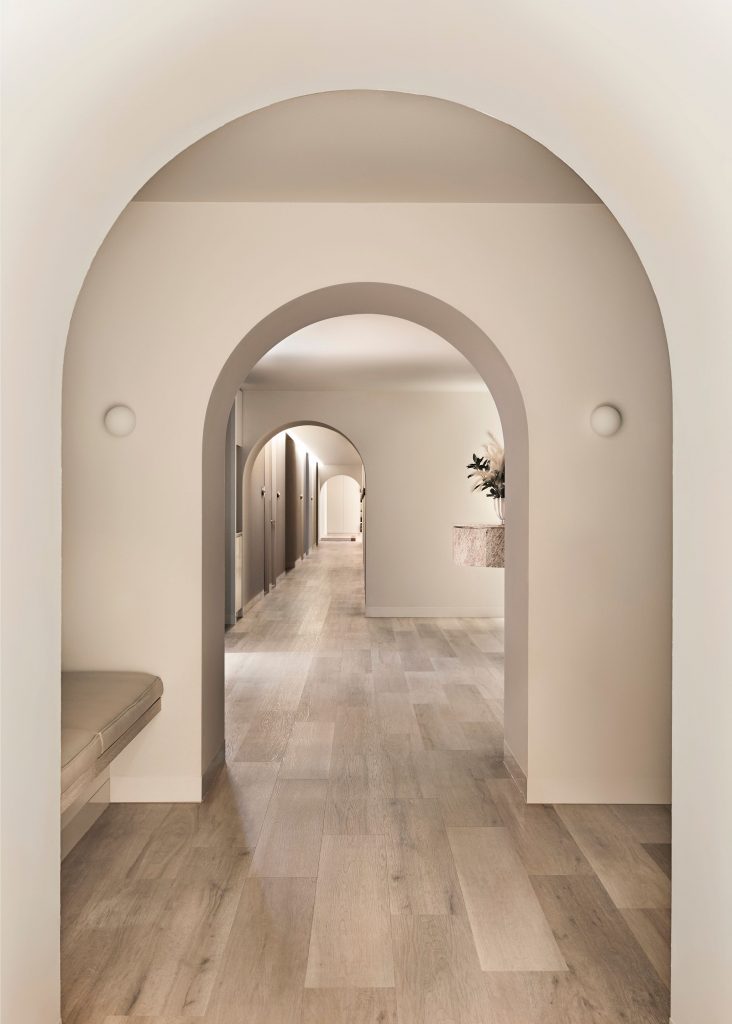 Sudio Tate's spa seeks to be at home among the luxury surroundings, while also embodying "a sense of calm indulgence".
"The overall palette is gentle and softly spoken, the spaces humble in scale," says the Melbourne studio.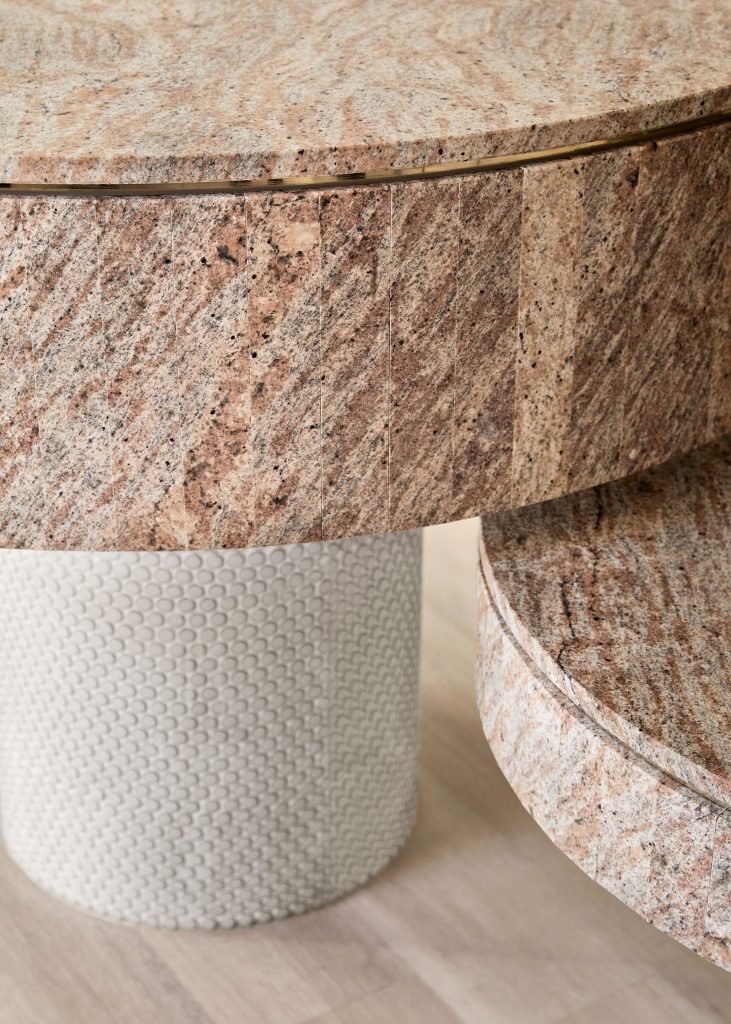 The sculptural reception desk is carved from pink granite with brass inlay and mosaic.
Behind it, a gently curving rendered wall is layered with stone and glossy timber shelves on brass rods to display the spa products.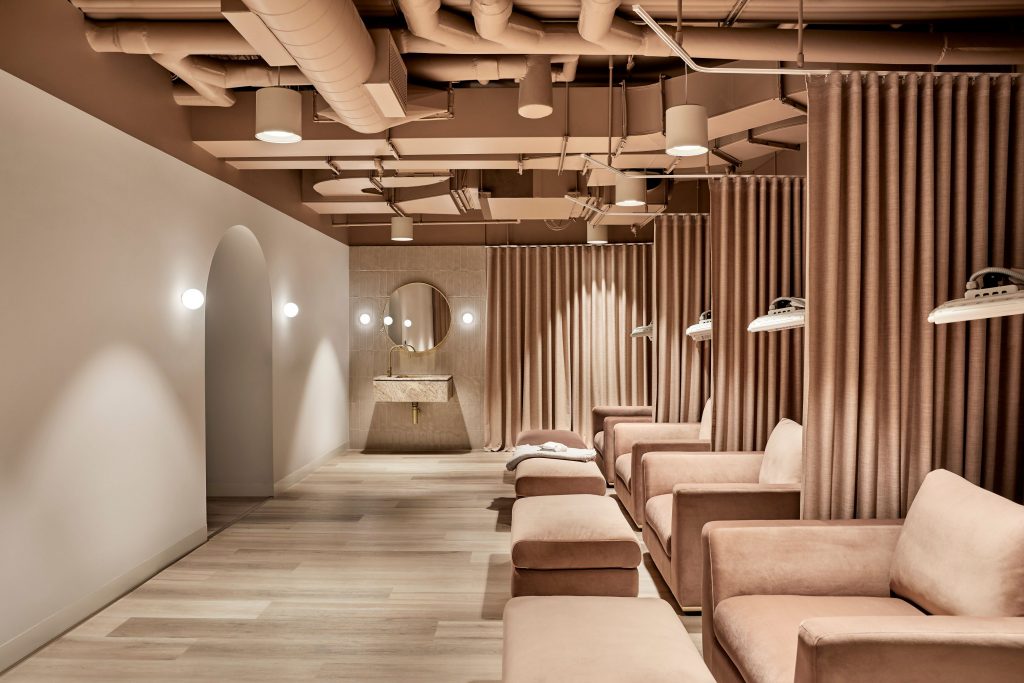 Hotel Chadstone's Holism Retreat has nine treatment rooms, a LED light therapy treatment lounge, yoga studio, private suite and guest amenities, all of which are accessed through arched thresholds from reception.
Light parquetry, recessed lighting and blush textiles dominate the treatment lounge, while, in the private treatment rooms, the palette is muted creams and browns.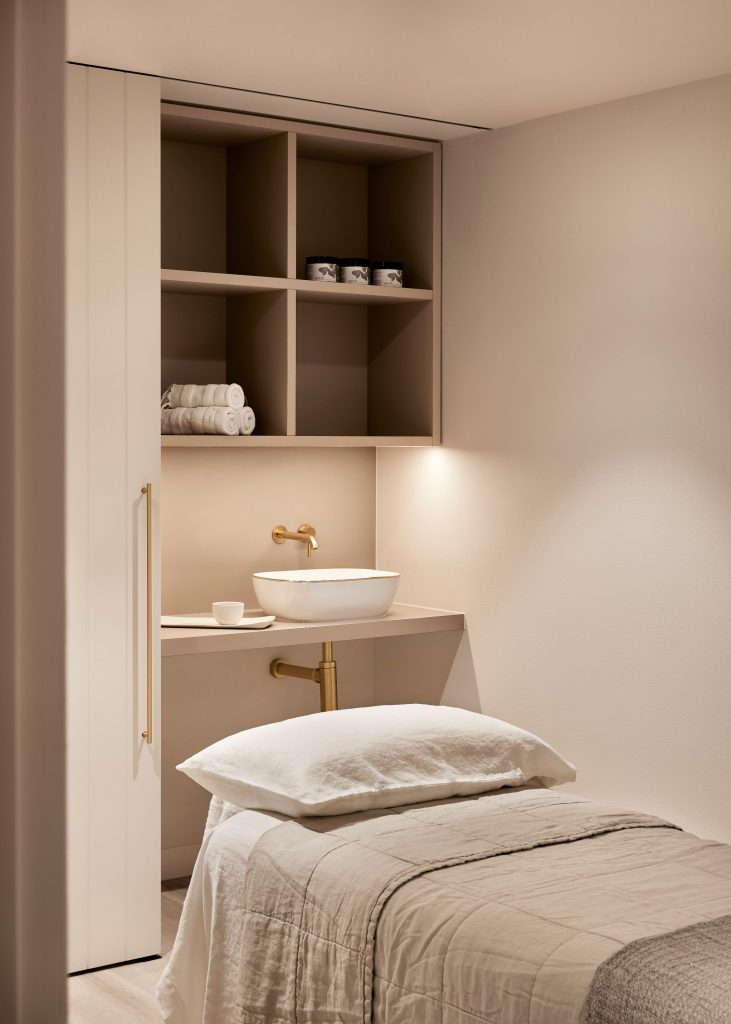 In the yoga studio, the palette shifts with a terracotta ceiling, large, back-lit arched windows and "restorative accent colours" like dark grey and tan.
Bespoke shelving, in room seating and matte brass hooks provide storage solutions throughout the spa. Equipment is concealed behind large v-groove sliding doors with clay-coloured joinery, while the ceilings highlight a map of exposed pipes.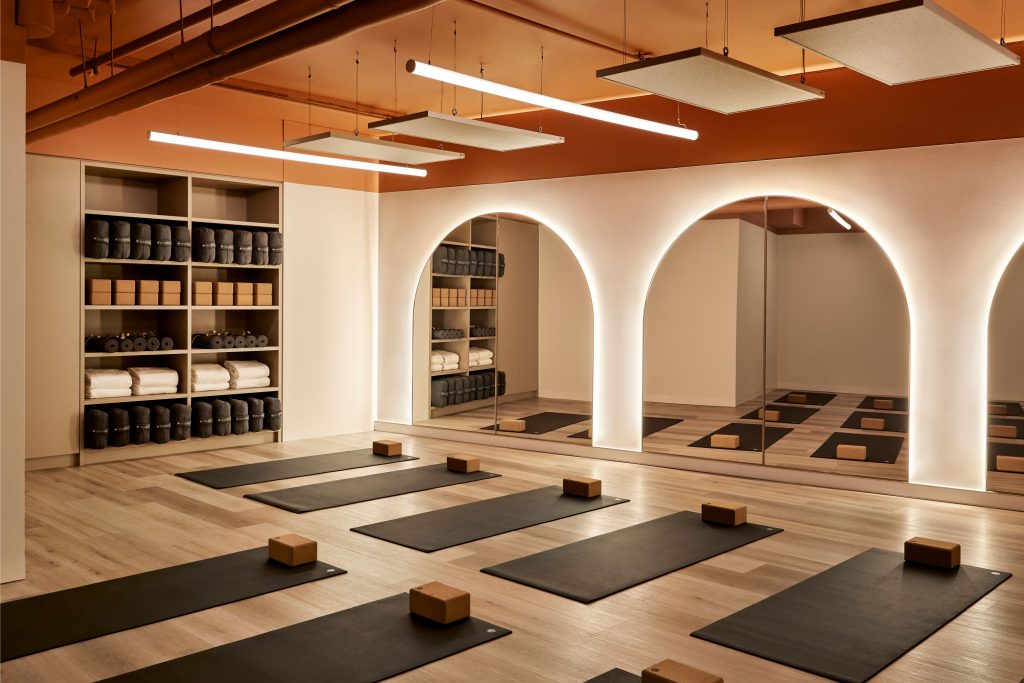 "Colour, texture and form merge to create Holism's unique visual identity – a layered canvas of muted, tonal hues," says Studio Tate.
"It is a space imagined to reflect the transformative process of refinement – from rough texture polished to smooth facet."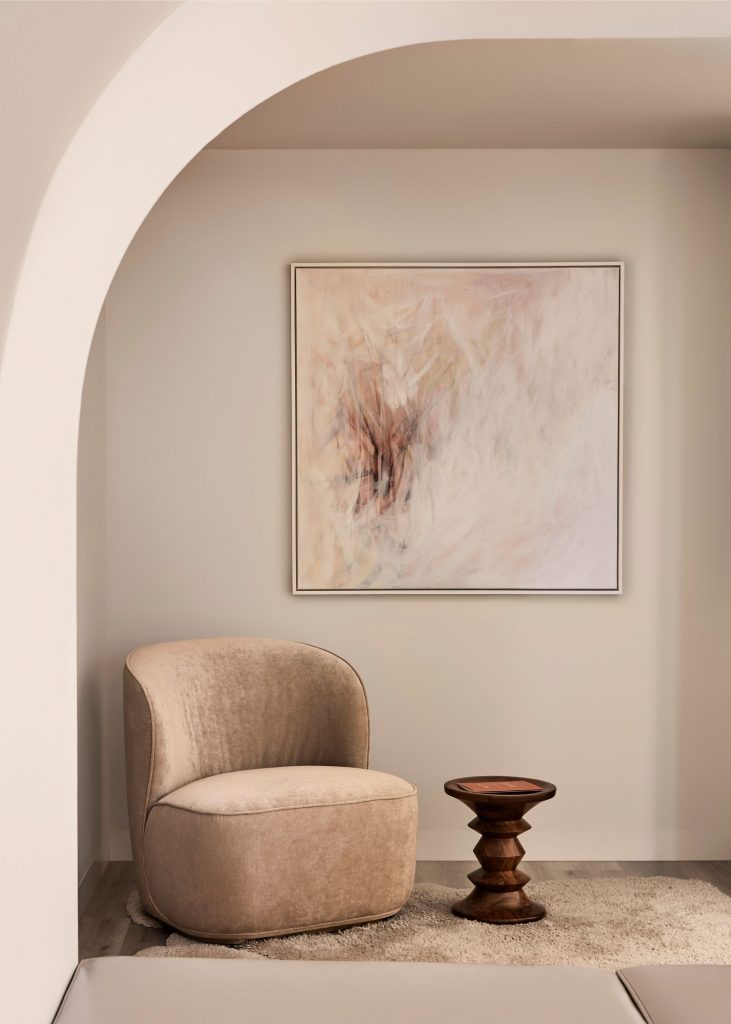 Studio Tate collaborated with construction company Cobilt on the Holism Retreat project. Cobilt recently completed its own Melbourne offices with Mim Design.
Studio Tate is headed by interior designer Alex Hopkins and strategic thinking business partner Carley Nicholls. The studio is also behind the recent multi-residential Manteau.
Photography: Lillie Thompson