Los Angeles-based Sparano + Mooney Architecture has designed a house in Utah, US, that was inspired by the petrified wood on site, a material that over time has transformed from wood into stone.
The owner's previous 105-year-old farmhouse, located on a site that included a small forest of spruce and cottonwood trees close to 80 years old, was beyond repair and had to be demolished.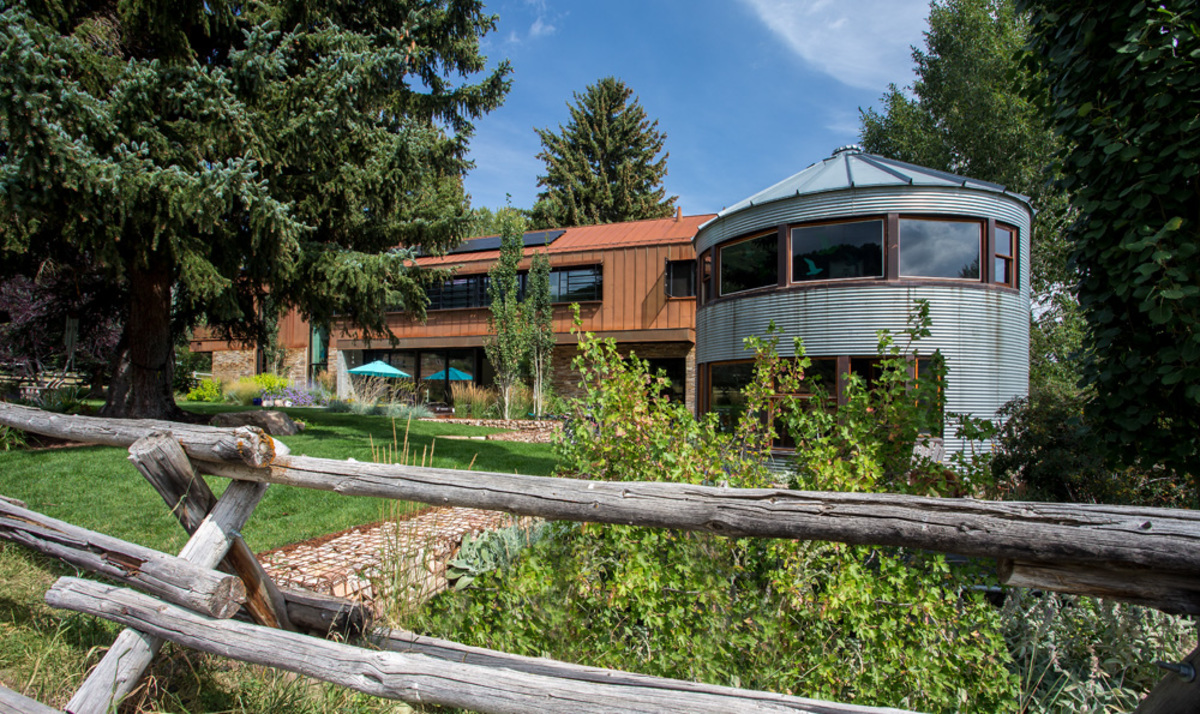 "The couple was heartbroken, but decided to rebuild," says Anne Mooney, co-founder of Sparano + Mooney Architecture. "We worked to design a home that fits into the site without disrupting the trees, as well as matching the feel of the old farmhouse. The home's original materials were kept and recycled wherever possible.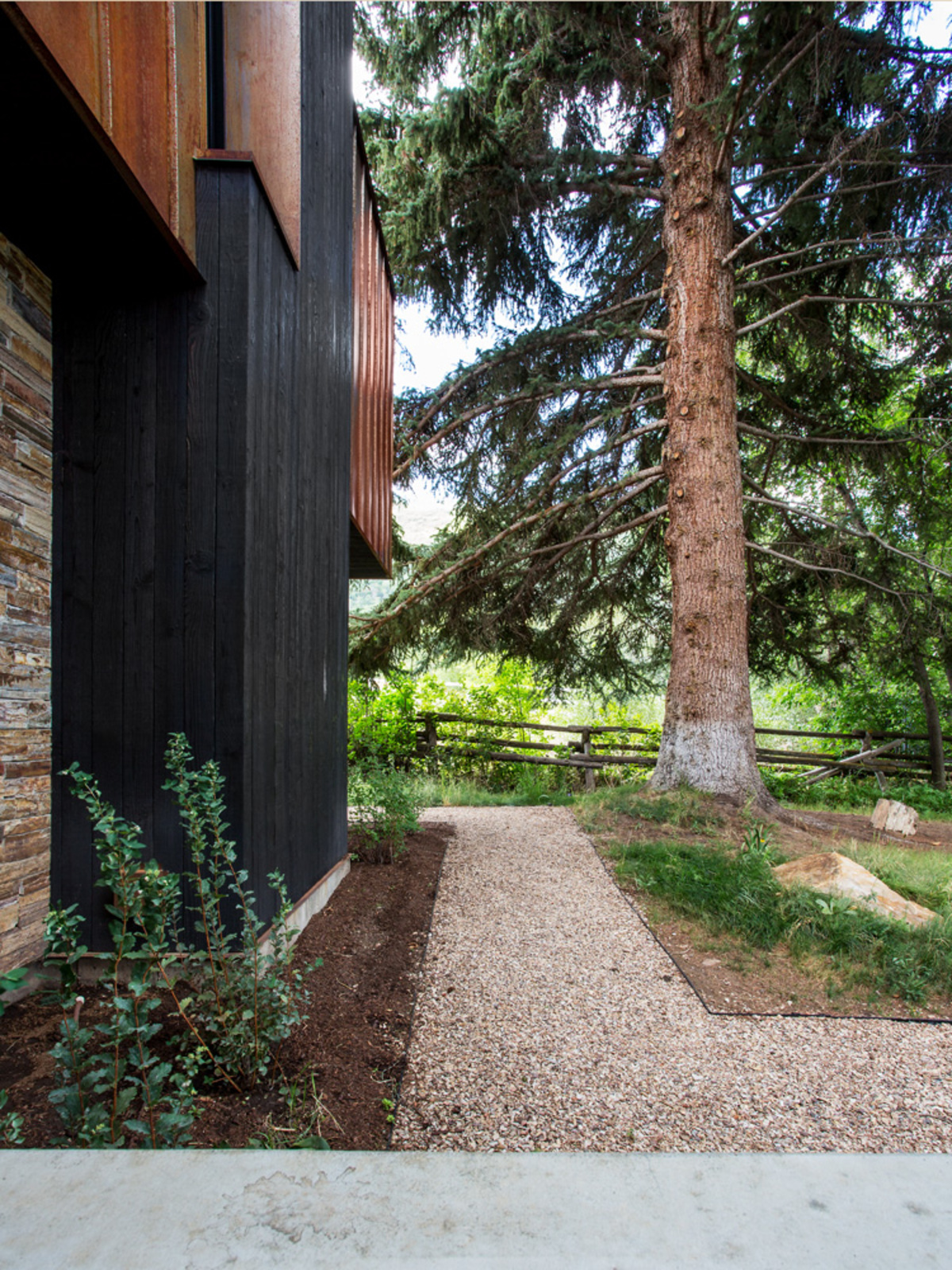 "The petrified wood on the site inspired us to think about how materials can change over time. The exterior combines stone, charred cedar and Corten steel that expresses time as it rusts."
The thick, textural stone walls of the new house contrast with wood reclaimed from the old, which has been treated with the shou-sugi-ban process and reapplied, blackened and protected.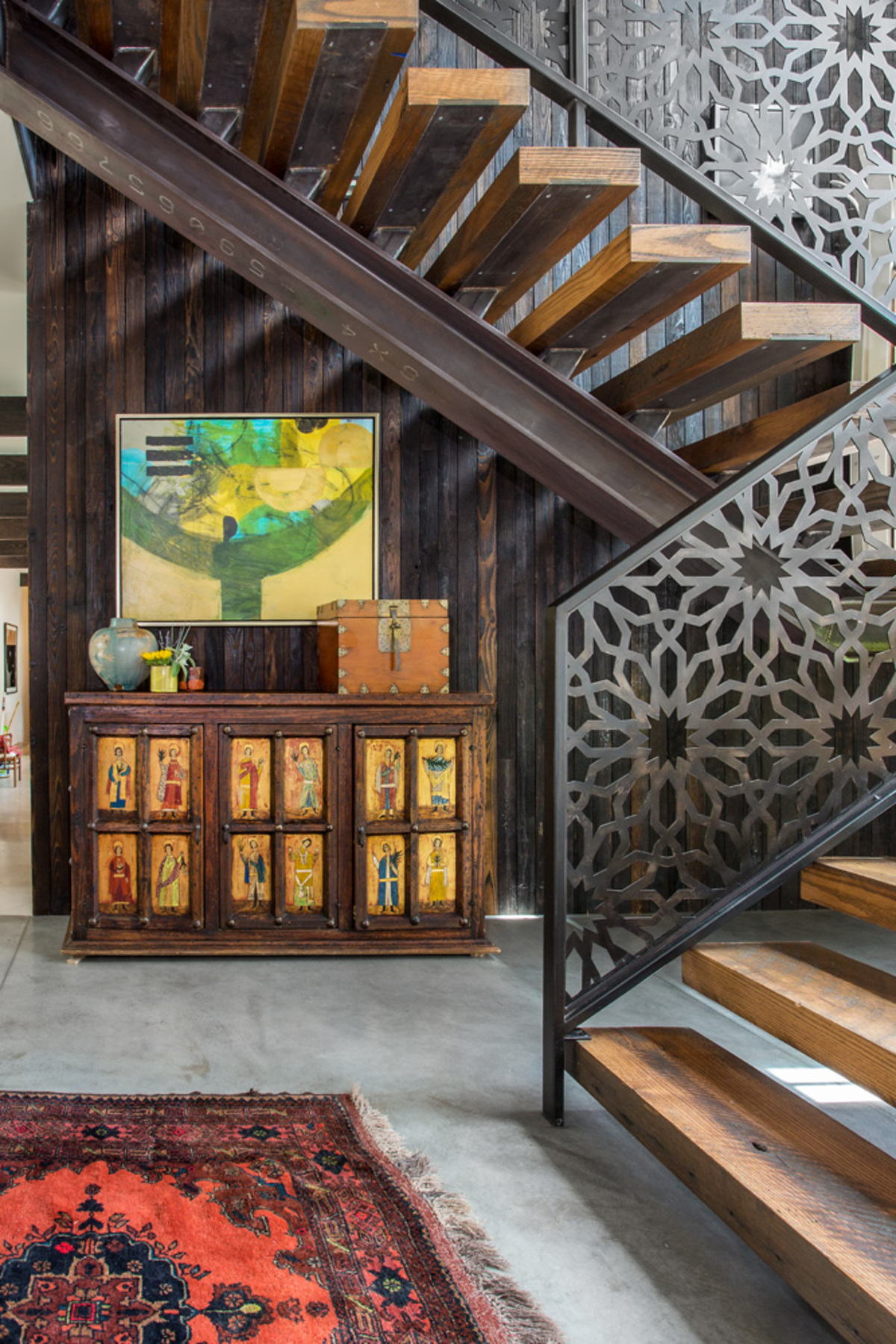 "The house responds to the site by acting as a moderator between interior spaces and the landscape," says Mooney, "and arcades, overhangs, courtyards and site walls articulate that relationship."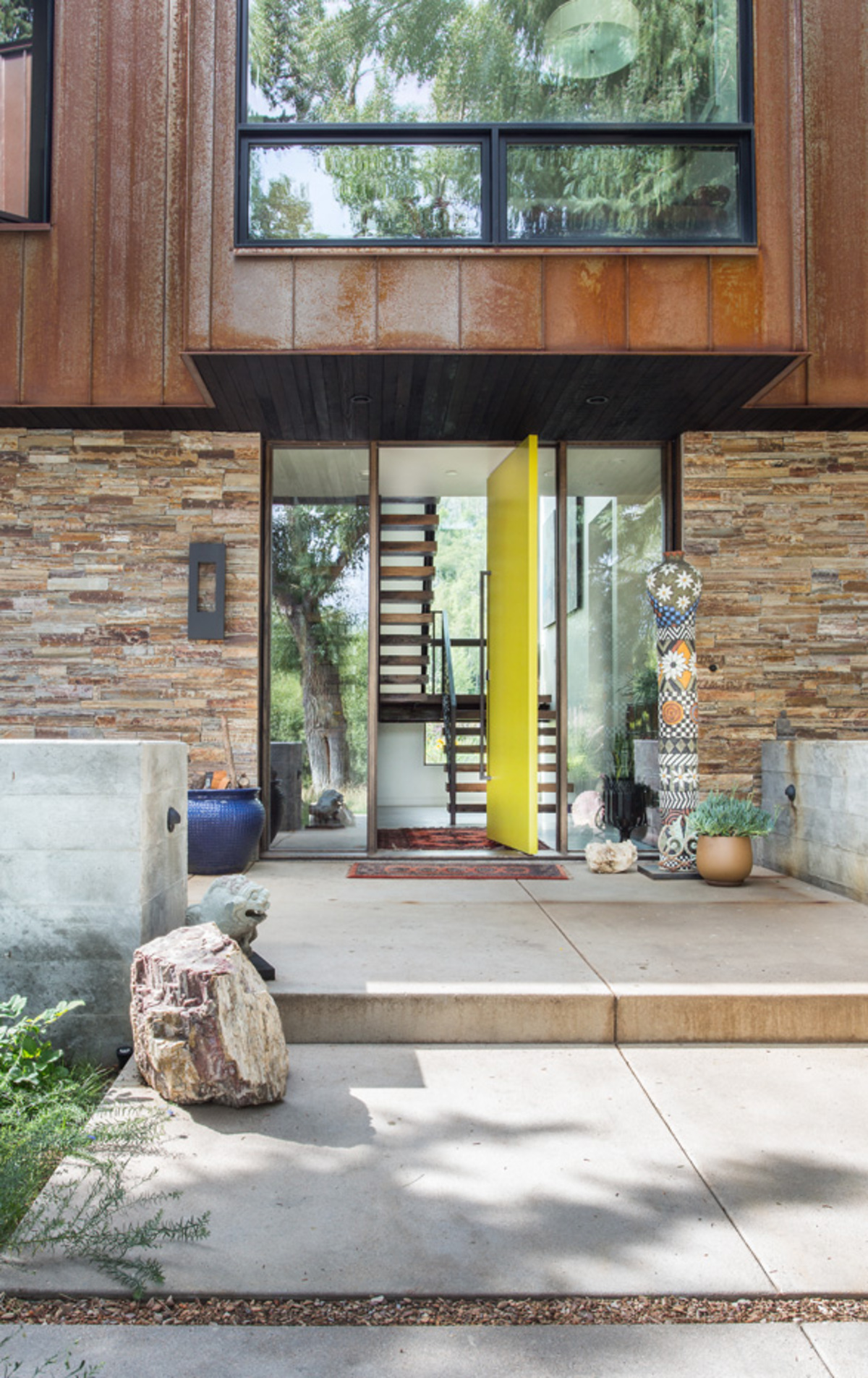 Photography by Scott Zimmerman