There's a well-kept secret in this lakeside Canadian home. Nestled deep within the heart of the house is a long indoor pool, accessed by crossing a Paleolithic mosaic that adorns the walls of the shower.
L'Accostée House is located in the Adstock area of Québec, on the shores of Lac St-François. The clients have lived on the site for a number of years, but their original house was in poor condition and becoming too small for their growing family.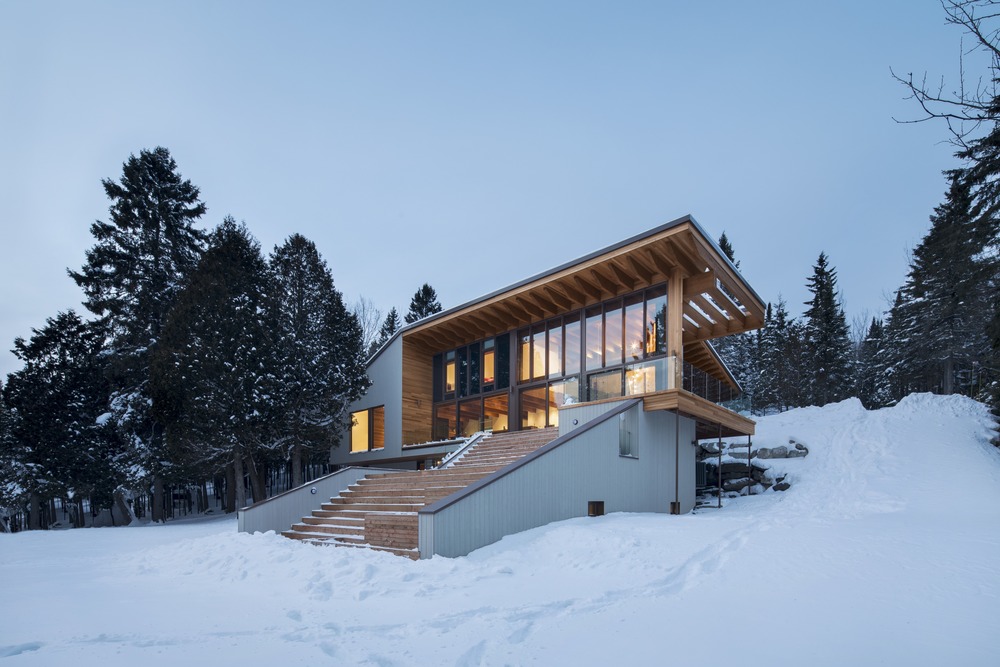 They decided to rebuild while preserving the natural surroundings and keeping the open space on the edge of the lake.
The original foundations were kept to provide a large storage area. A terrace with spa was built on top of the old house footprint, with wide stairs leading to the lake.
The slope of the site is also integrated into the design: the interior spaces flow into one another as they follow the natural slope of the land.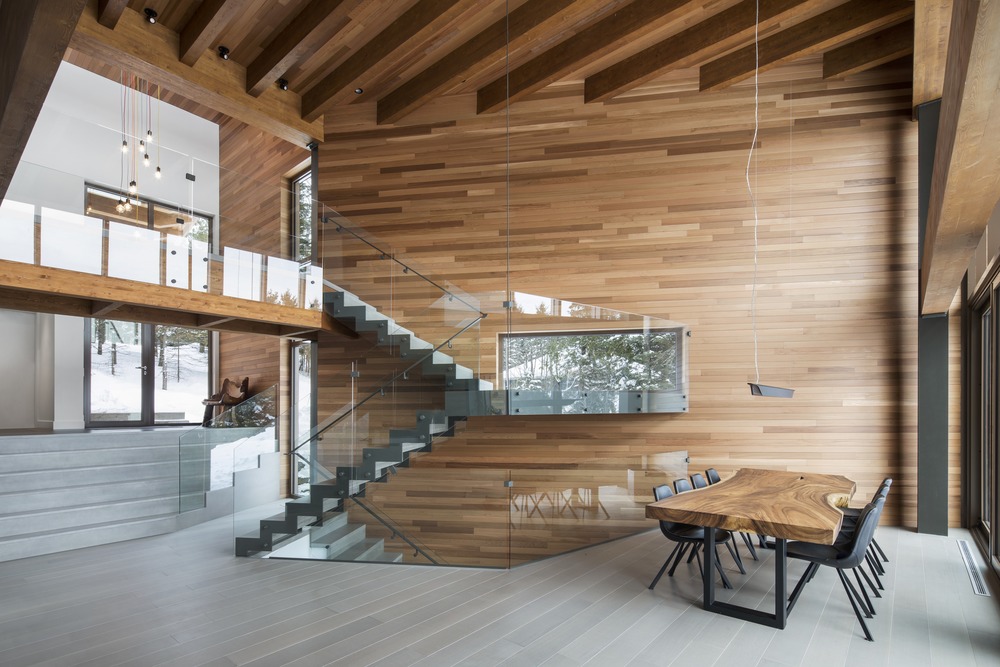 Wood plays a strong role in the architecture of the home: the exposed beams indoors continue outdoors and a wooden roof overhang protects the south-facing glass facade from overheating in the summer.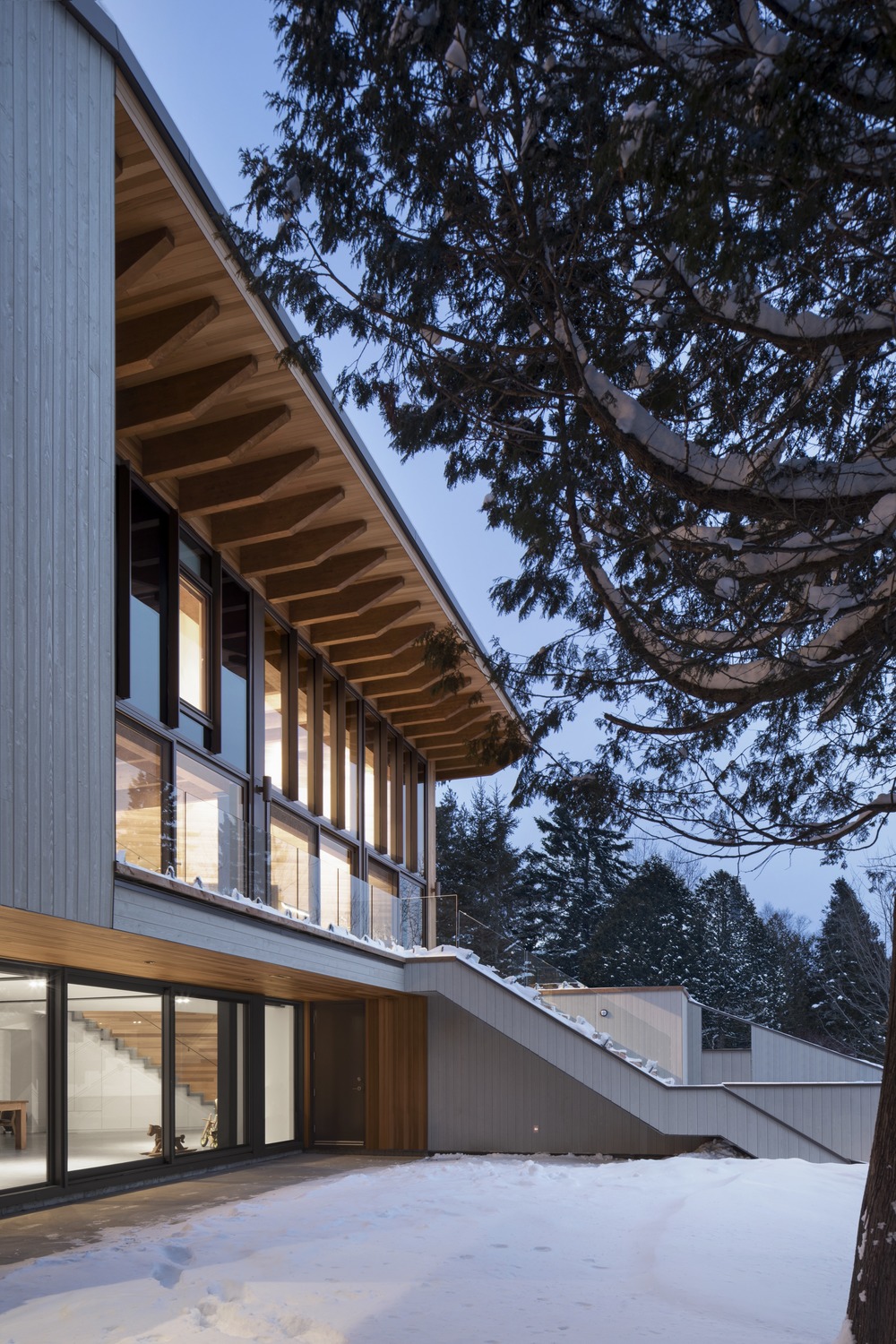 The house has been designed to reveal itself gradually through different levels. The kitchen features a large U-shaped island, the master bedroom, set back from the living areas, offers peaceful views of the cedars outside, while the children's rooms, located on the upper floor, are accessible by a catwalk.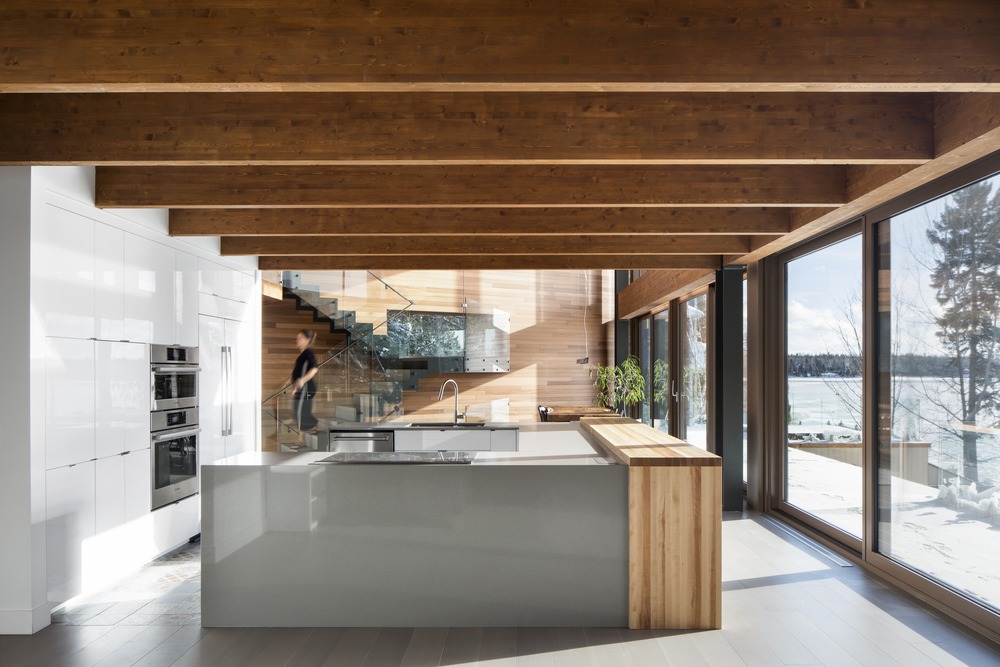 The staircase connecting the three levels is light and dynamic: it runs along a red cedar wall and leads to the garden floor. This level reveals the house's secret: the indoor swimming pool in the heart of the house.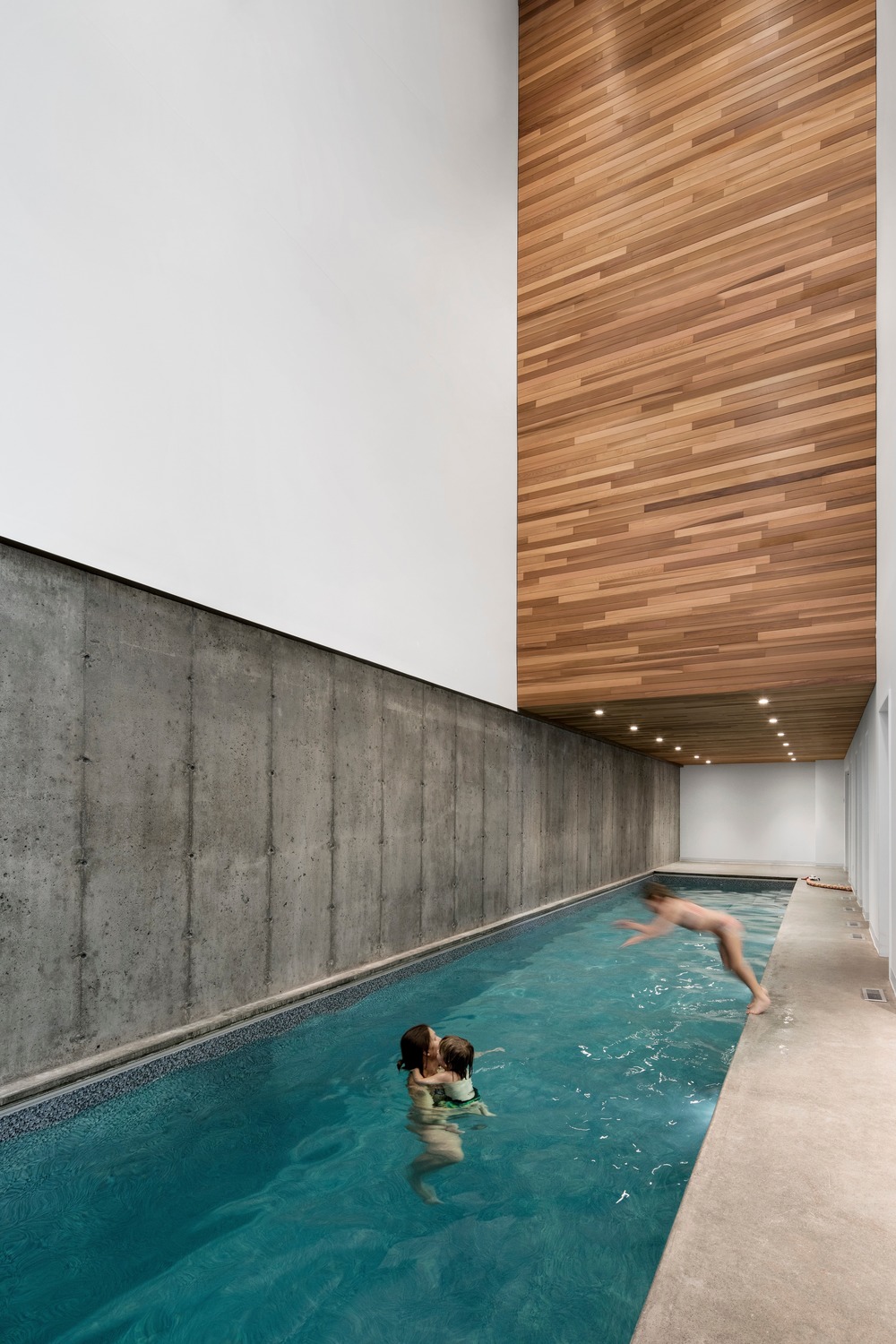 The house was designed by Bourgeois/Lechasseur architects.
Photography by Adrien Williams.