A revitalised city heart designed by Hames Sharley awaits Perth shoppers and commuters after the COVID-19 isolation period passes.
The Perth-based practice's redevelopment includes the facade of the Forrest Chase retail precinct, a reimagined overpass for the Murray Street Mall and an enhanced gathering space known to locals as the Padbury Walk.
Hames Sharley director Derek Hays says that although the design was conceived prior to the emergence of the COVID-19 pandemic, the practice's approach was rigorously future-focused.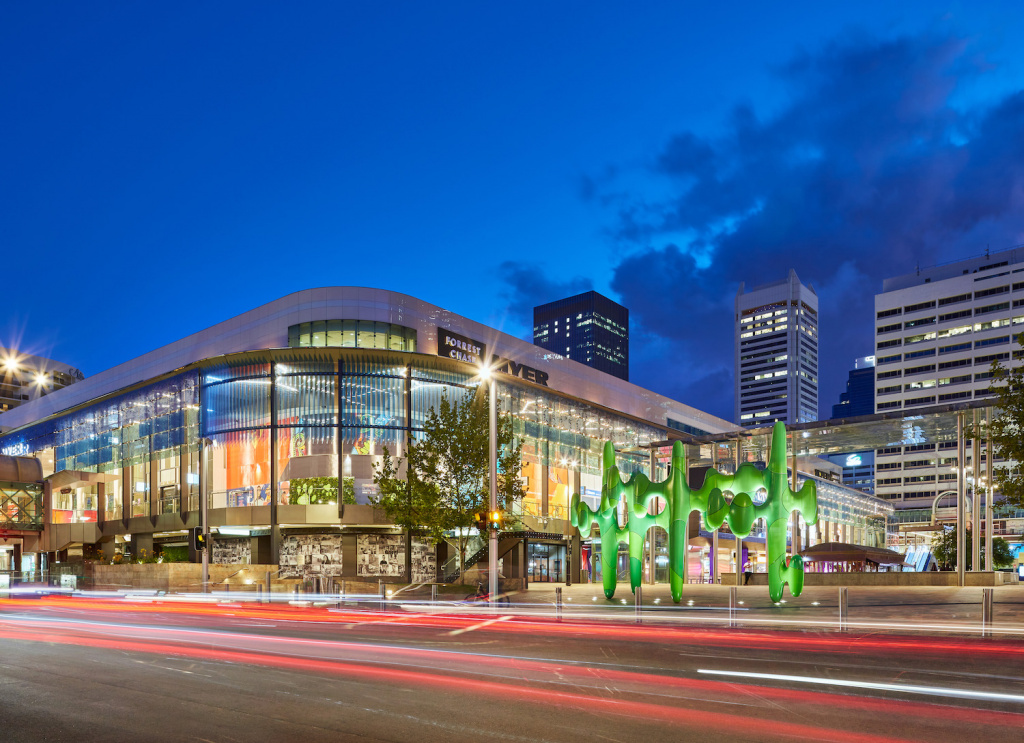 "Retail environments have been evolving for some time, as shoppers look to these hubs for much more than a retail experience," says Hays.

"The desire to not only shop, but to gather together for other recreational and/or dining experiences was evident long before the pandemic — and that pattern looks set to continue, long after the pandemic passes."

Hames Sharley's ambition for the redesign was to elevate the precinct's traversability and aesthetic.

"By improving connectivity between each site, and 'future proofing' for additional dining opportunities, the design helps facilitate greater engagement with all three locations," says Hays.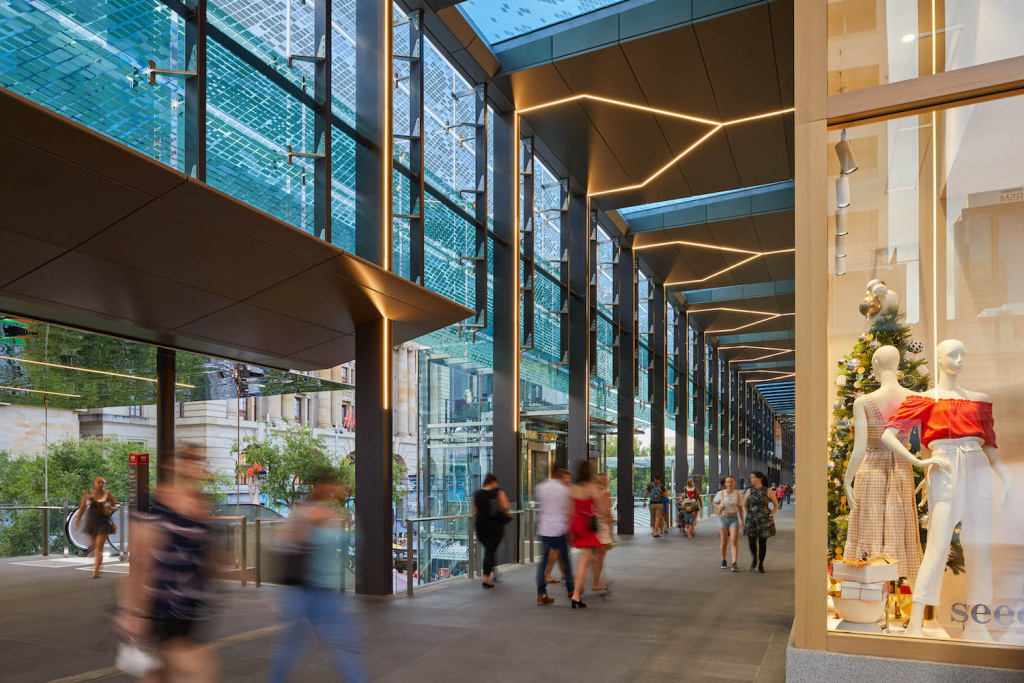 Originally constructed in the 1980s, Padbury Walk is an elevated walkway that wraps around the perimeter of the retail precinct.
The redesign focused on the removal of visual and physical obstructions in the public space, replacing them with a thin veil of staggered fritted glass that improved sight-lines to the retail shopfronts and adjacent Forrest Place.

The Walk's original heavy concrete columns were replaced with steel columns that contrast with the masonry construction of the adjacent historic buildings.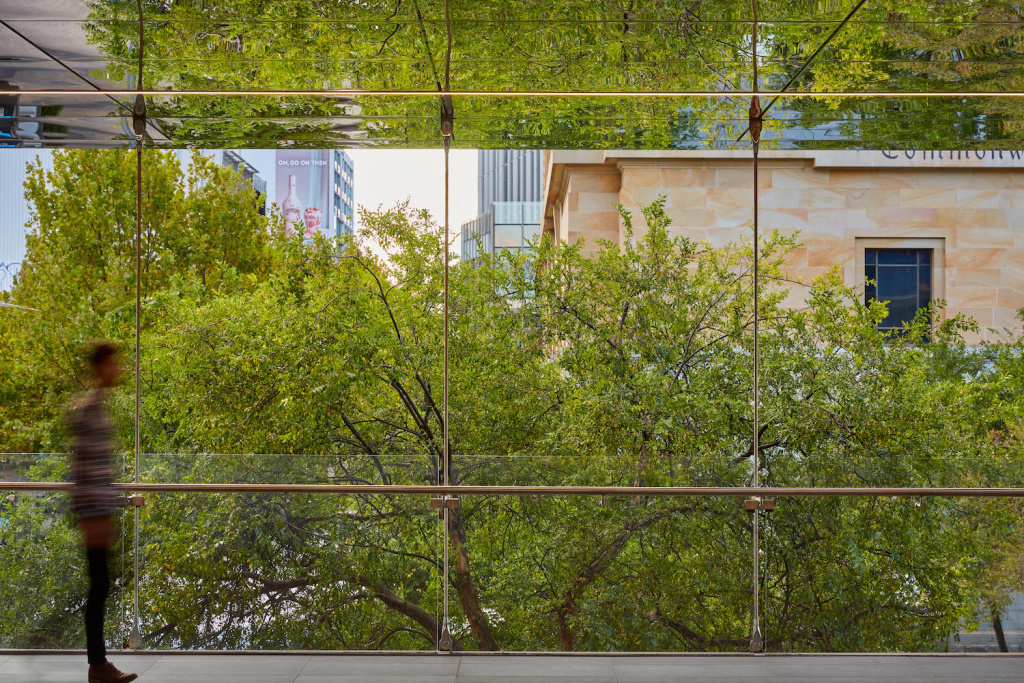 High aluminium clad soffits, with glass skylights, give the walk scale and natural light for pedestrians.
By night, integrated and programmable LED lighting allow the walkway to contribute to the vibrancy of the city after hours.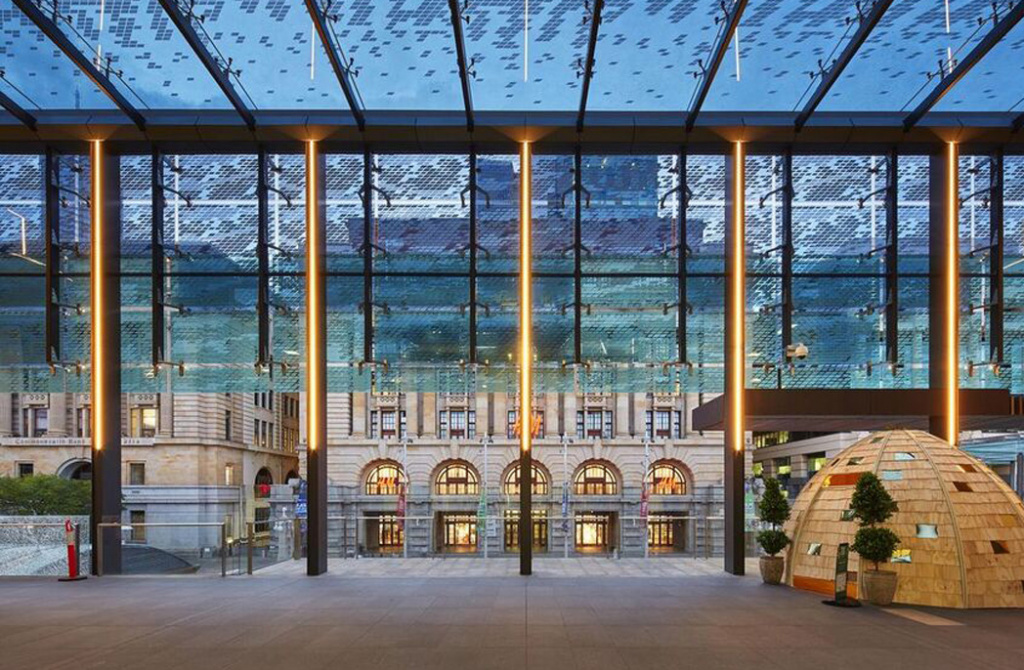 For the Murray Street overpass, Hames Sharley inverted the old design by locating the structural elements in the roof space.
This gave way to the introduction of delicate steel rods that suspend the thin concrete walkway and open prospects to the precinct and urban landscape.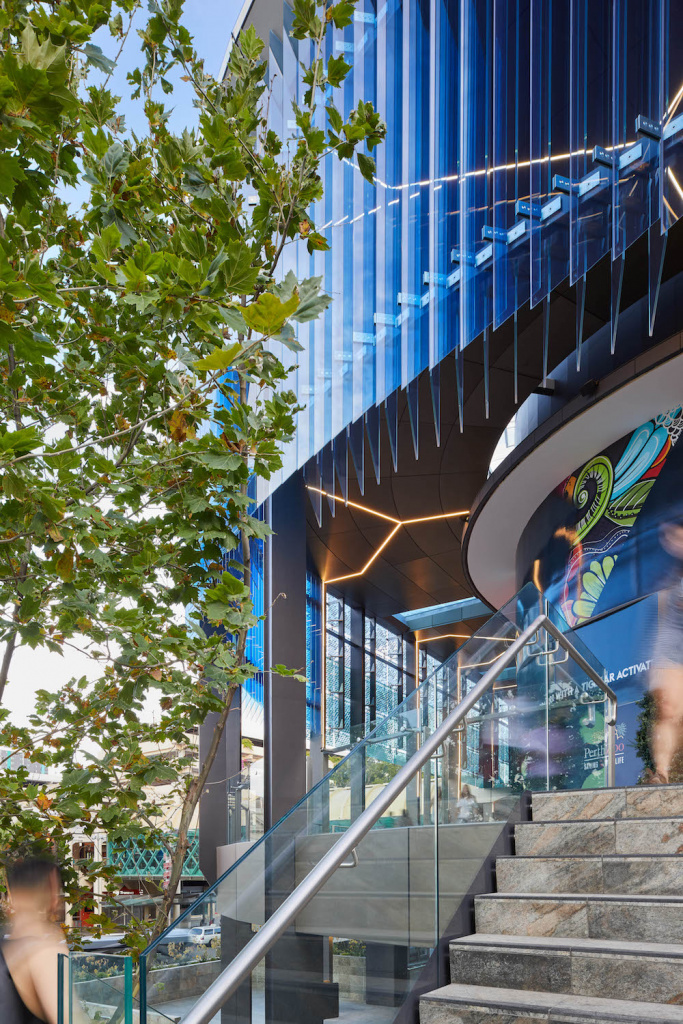 Hames Sharley has been responding in time to the COVID-19 pandemic. Prior to the Easter holiday, the Australia-wide team of architects, planners and interior designers put together an infographic with three environmentally and socially friendly tips that should be put into practice over the long weekend.
Photographs courtesy of Hames Sharley.