King Living is proud to introduce the Australian-designed Issho Dining Table.
Meaning 'together' in Japanese, the name reflects the design's form where individual base parts unite harmoniously below the tabletop, as well as the social function of a dining table being the cornerstone point of gathering in a home.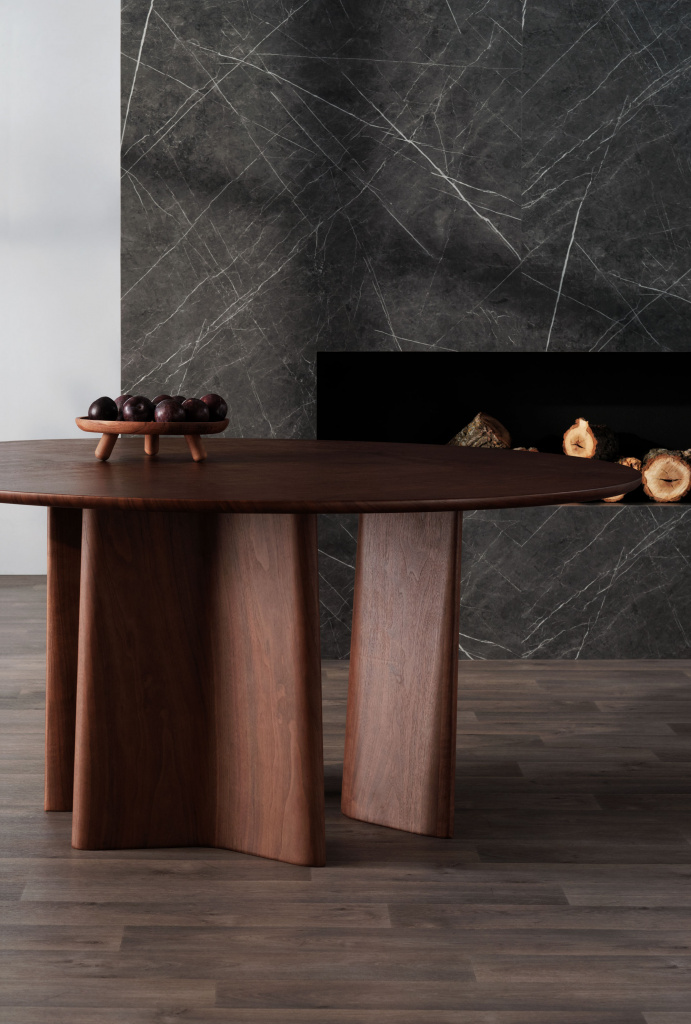 The Issho Table celebrates the King Living design language in a new form. Designed by King Living's in-house design team, the Issho was developed through an exploration in the versatility of form; the resulting table system is presented in a series of repeated 'fins' that form a sculptural base both distinctively beautiful and functional. Each individual fin can connect to the tabletop in up, down, front and back facings; each of the four positions dramatically transforming the structure's sense of volume and space. The angles and curves interplay in a visually complex way yet come together simplistically.
Built upon an irresistible blend of luxury and everyday usability, the Issho is the archetype of modern minimalism. Crafted from sustainably sourced American Timber and executed in its striking design aesthetic, the Issho sits six very comfortably, but settings can be shuffled over to sit eight or more.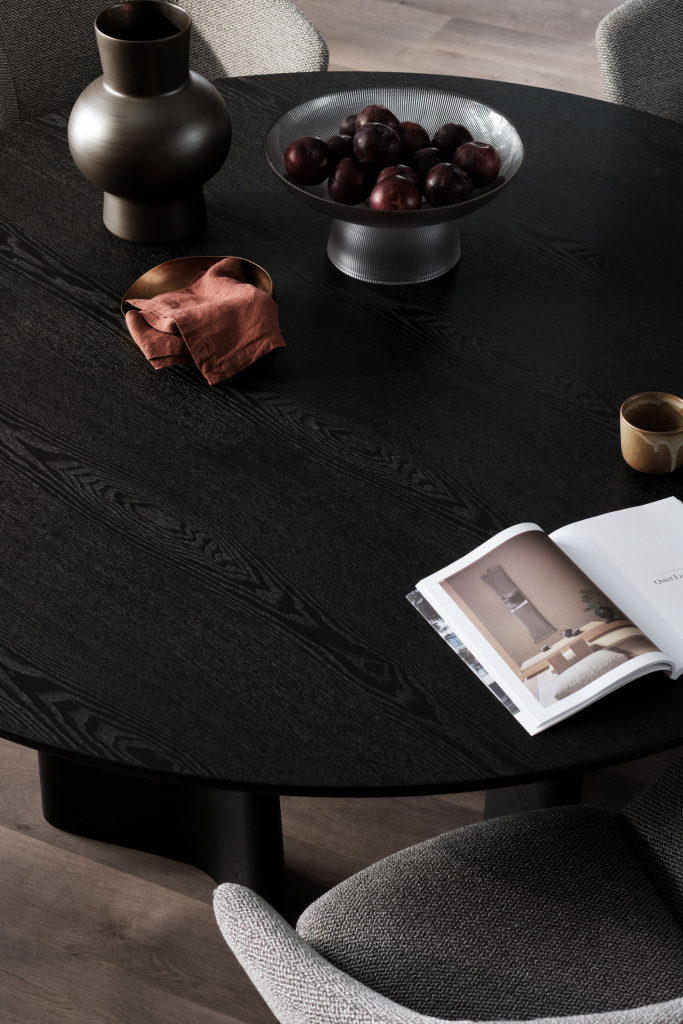 The Issho Table is designed to be bespoke for each home, with the option of selecting from three standard timber finishes; Congo, American Walnut and Smoked Oak. There is also a choice of a Marquina look ceramic top to be paired with the selected timber 'fins' to match.
Amplify your environment with your choice of a wide range of King Living dining chairs like the Quay Indoor Dining Chairs to deliver an enriching experience with the Issho Table, the ultimate companion for dining.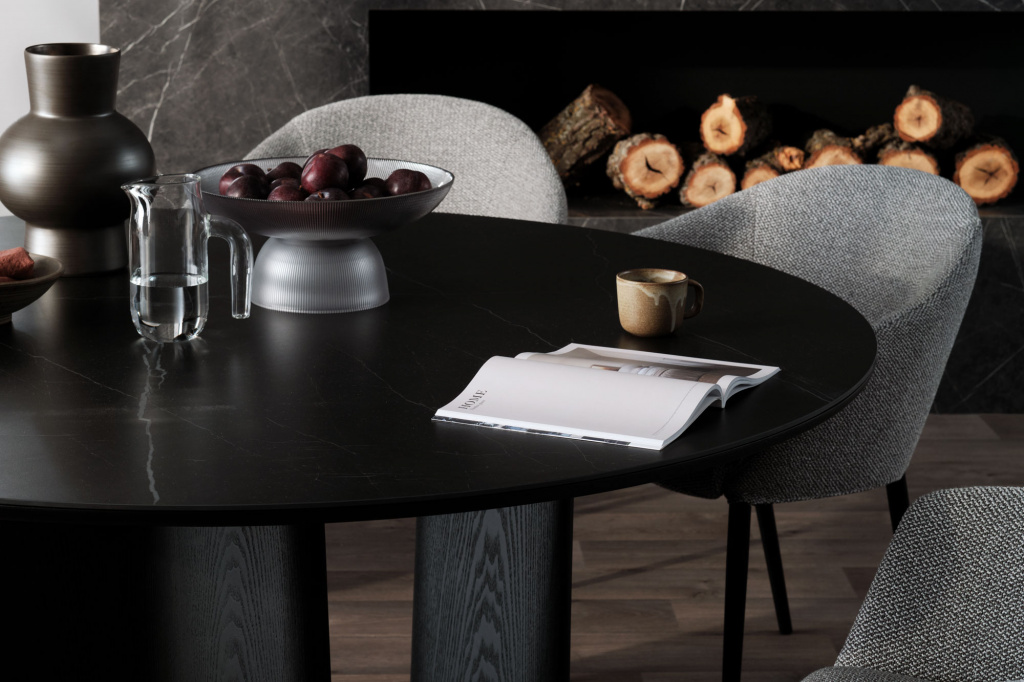 King Living is known for designing and manufacturing contemporary, award-winning quality furniture. Designed for style and engineered for comfort, every single King Living furniture piece is designed to make your home more comfortable, liveable and beautiful.
The Issho Table by King Living is an exciting addition to the existing product range and offers exceptional sophistication and dining experience.