The Bellaire bed from King Living was designed to bring the elegance and soft, sink in comfort of the Bellaire sofa into a bedroom space.
The Bellaire bed features a soft, low profile headboard and padded, breathable bed base, which eliminates the need for bed slats and provides a flat stable sleep surface.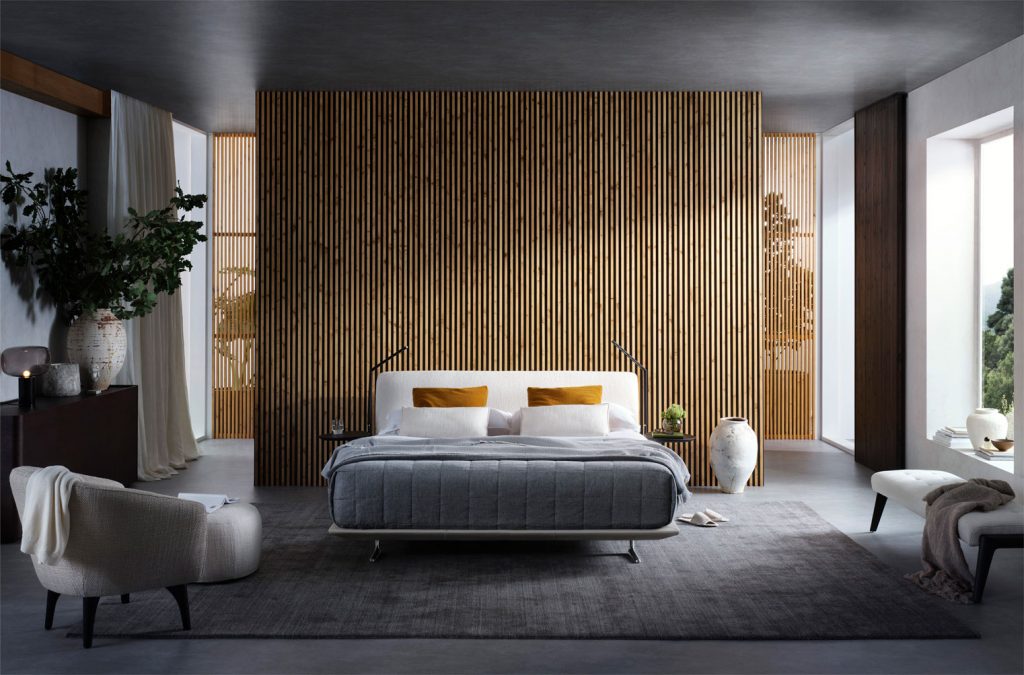 The bed head is securely fastened to the base with handwheels and has optional integrated lights and charging tables, which can be added to either side of the bed to maximise your sleep space.
These brackets can easily be removed from or connected to one of the smart sockets on either side of the bed head at any time. A larger bed means more room to move without partner disturbance to ensure a better night's sleep.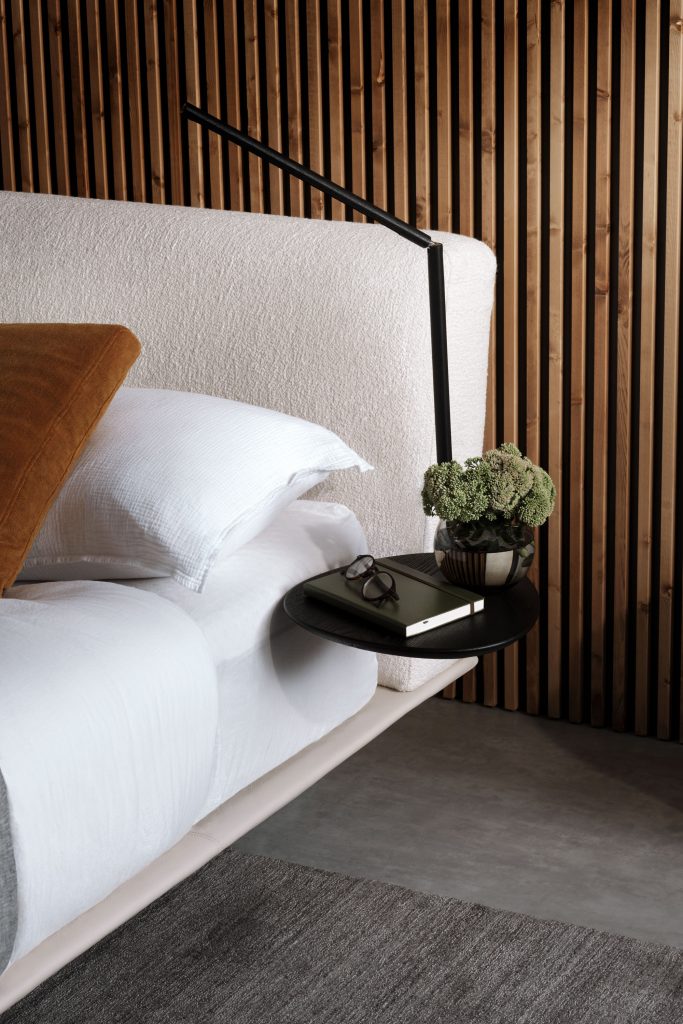 The new Lume lighting – a dimmable smart light with gesture control – and integrated side tables feature wireless charging for phones have been designed to seamlessly integrate into the bedhead, providing a place to keep items close at hand and removing the need for bedsides.
Cable management keeps cords out of sight to make it easier than ever to clean around the sides of the bed.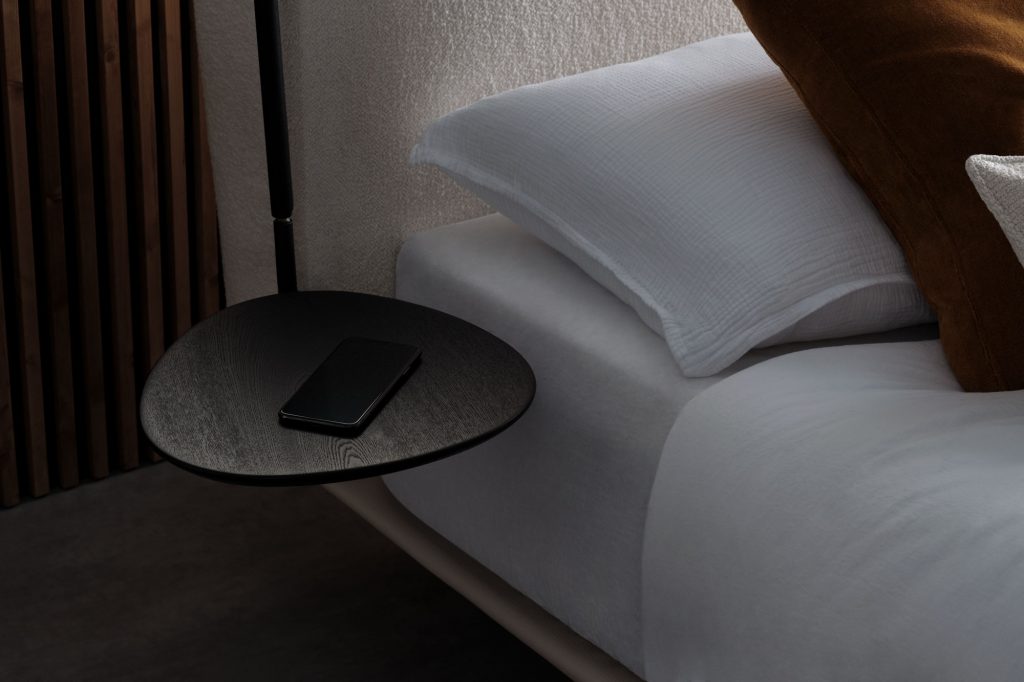 The Bellaire bed's sturdy steel frame won't creak or weaken over time for a silent night's sleep. Uninterrupted space underneath the bed makes it easy to clean or utilise the space for storage.
In addition, the new sleep platform has been developed to provide edge-to-edge support for your mattress ensuring a consistent level of support and comfort for the entire sleep surface.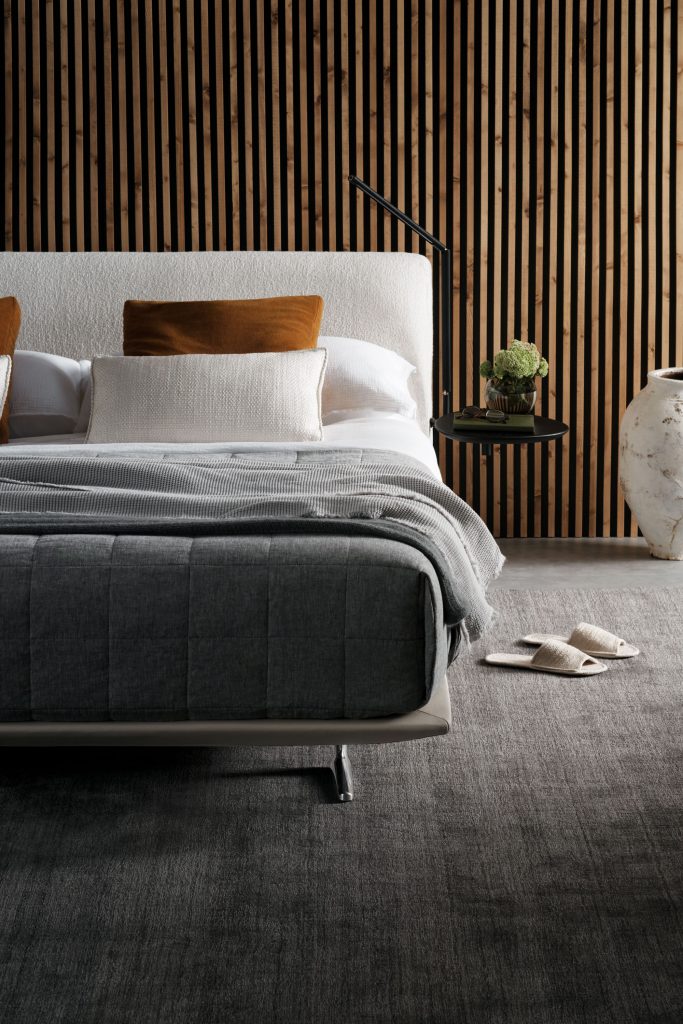 The bed base can easily be broken down to smaller pieces to easily transport the lighter and more mobile bed base halves.
Select from a wide range of premium fabrics and luxurious European leathers to suit any interior scheme.
All covers are completely removable so that they can be professionally removed for cleaning or replaced for a completely new look.
Discover more about the Bellaire Bed at King Living.
Photography supplied.