Dark to light; in Glebe, New South Wales, Studio Barbara managed the prowess of converting a dark basement into a lush and light garden suite.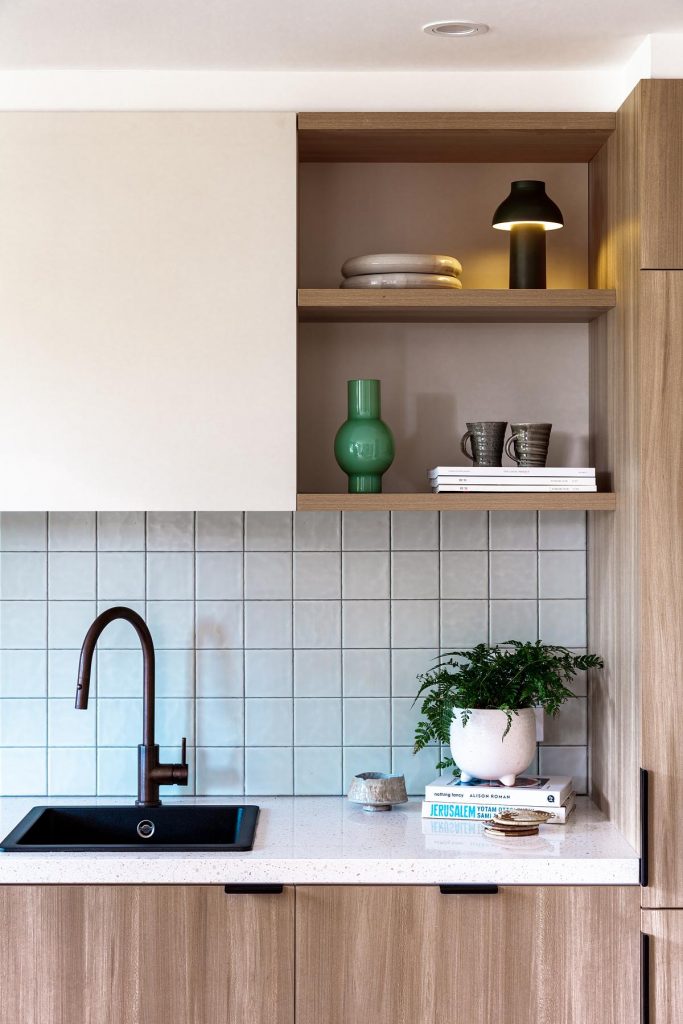 Studio Barbara, with Garden Suite, faced the challenge to create a private and personalised one bedroom suite by upgrading and breathing life into the underutilised and dark existing basement.
By reconfiguring the existing internal floorplan the practice was able to maximise and draw in the natural light and ventilation, while increasing the connection and flow between the spaces.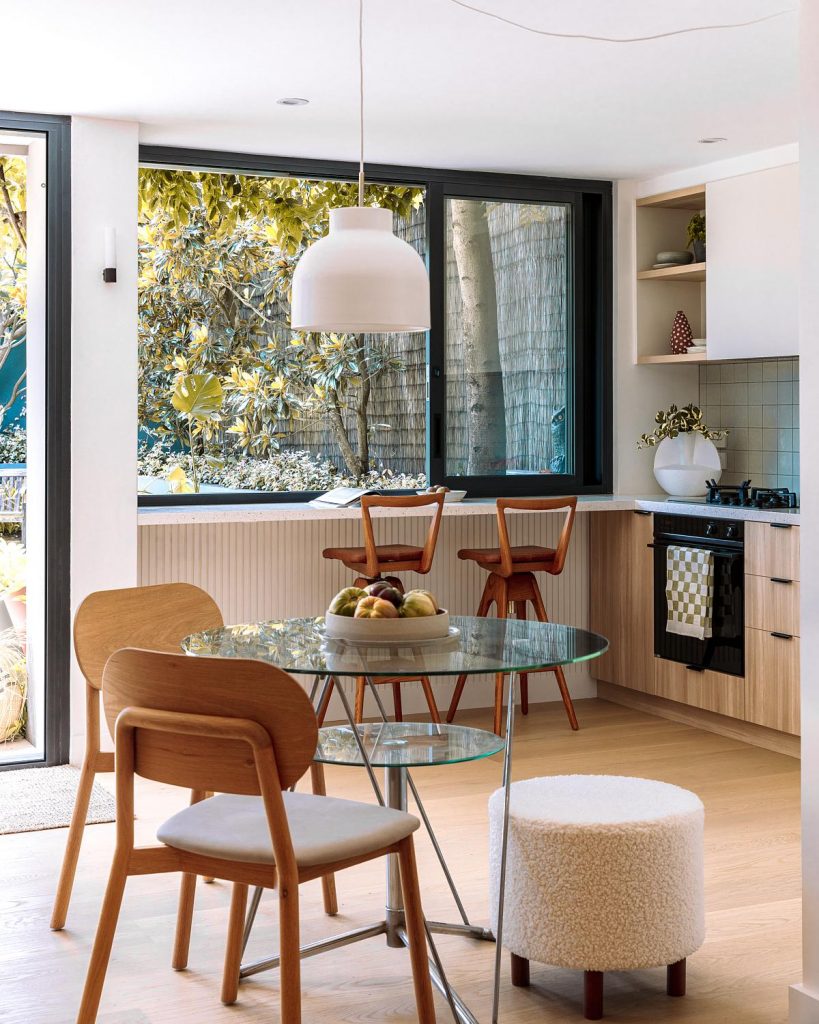 Opening up the existing windows and doors is created by double sided open display areas existing between the living and kitchen. Here, the light is enabled to penetrate further into the space, eliminating the dark basement feel.
As the space has a small footprint, smart storage solutions were used throughout to avoid clutter and enable a sense of ease and calm while maintaining functionality, such as integrated kitchen appliances, built-in desk and robes, and built-in display areas.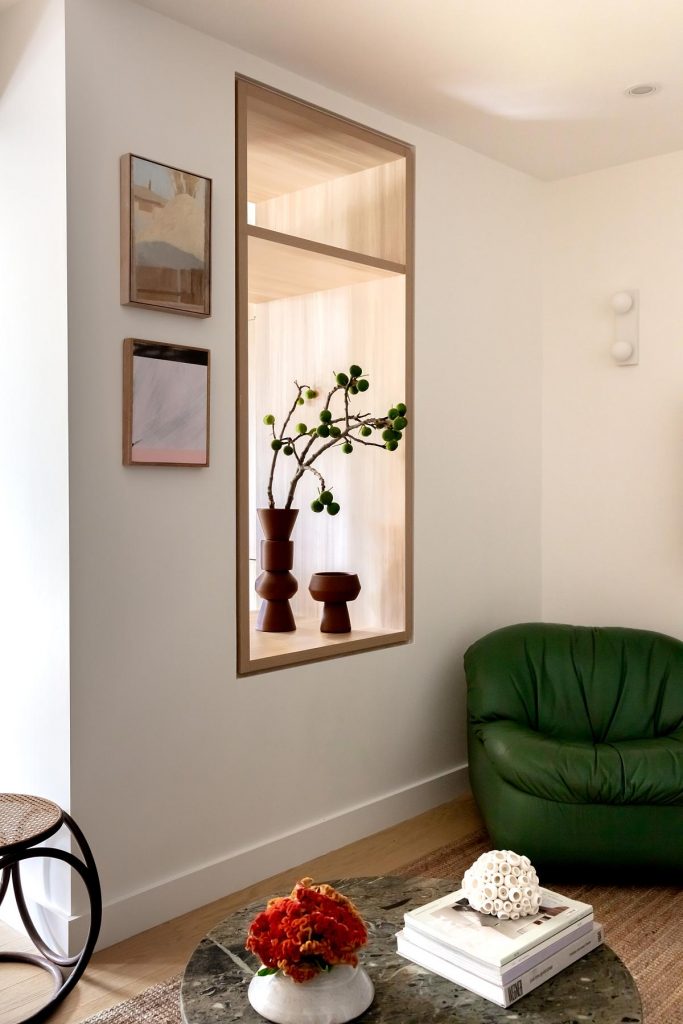 In order to enhance the feeling of openness Studio Barbara chose bright white tones for the walls and ceilings and focused on a neutral and tonal colour/material palette for the interior architecture.
While it was important to create a sense of spaciousness, it is also key to imbue a sense of tactility and homely feeling achieved through the use of blonde oak timber floors and continuous natural oak timber joinery throughout.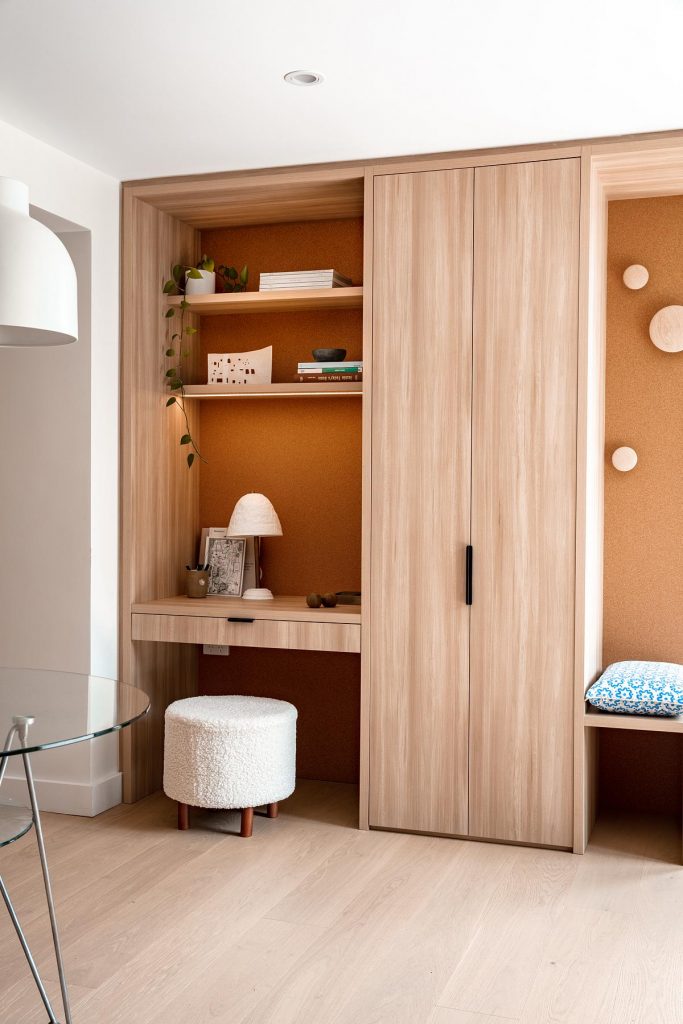 The design of the space is to be white, fresh and calm, oppressing the memory of the dark basement. The neutral palette and materiality also creates a foundation that invites the layering of an eclectic mix of vintage furniture, new furniture and objects.
The design of the fixed interior architecture therefore acts as a blank canvas and works in harmony with the furnishings allowing that extra layer of curation, expression and personalisation in accordance to the client brief.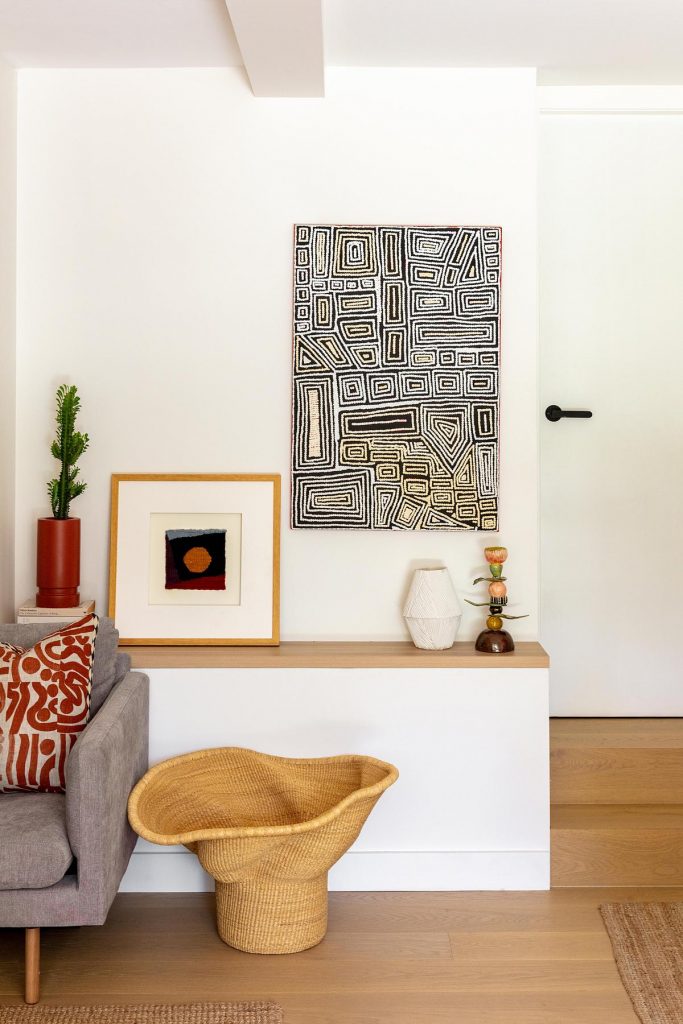 Photography: Dimitri Tricolas
Discover how Billard Leece Partnership scaled up wellness for the growing Campbelltown community.