Featuring strong lines and geometric forms, 50/50s house by Green Sheep Collective is a charming home that is as endearing as it is enduring.
Green Sheep Collective is an environmentally conscious, ethical and community-minded architecture firm in Melbourne.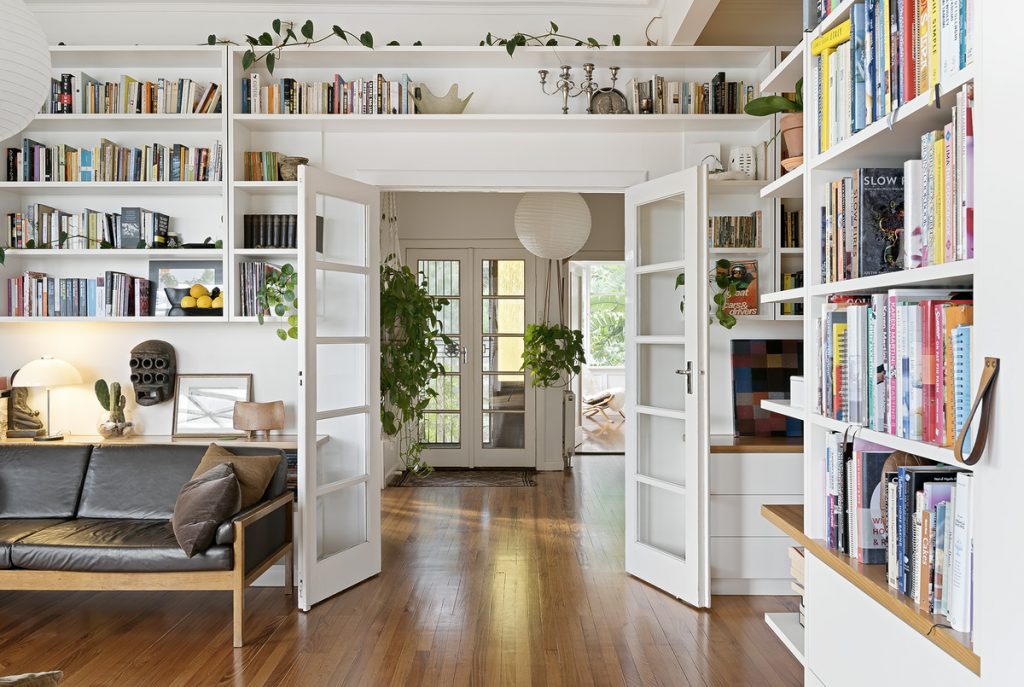 For 50/50s house, the brief was relatively straightforward – design a coherent home that "celebrated the style and history of the existing house while providing a better connection to the exterior spaces", says the studio.
"There was a need to create continuity across the whole site to bring together a previously disjointed house while designing an aesthetic that reflected our client's bright personalities.
"At every stage, we were required to consider how a design element could be both highly functional and expressive of our client's identities."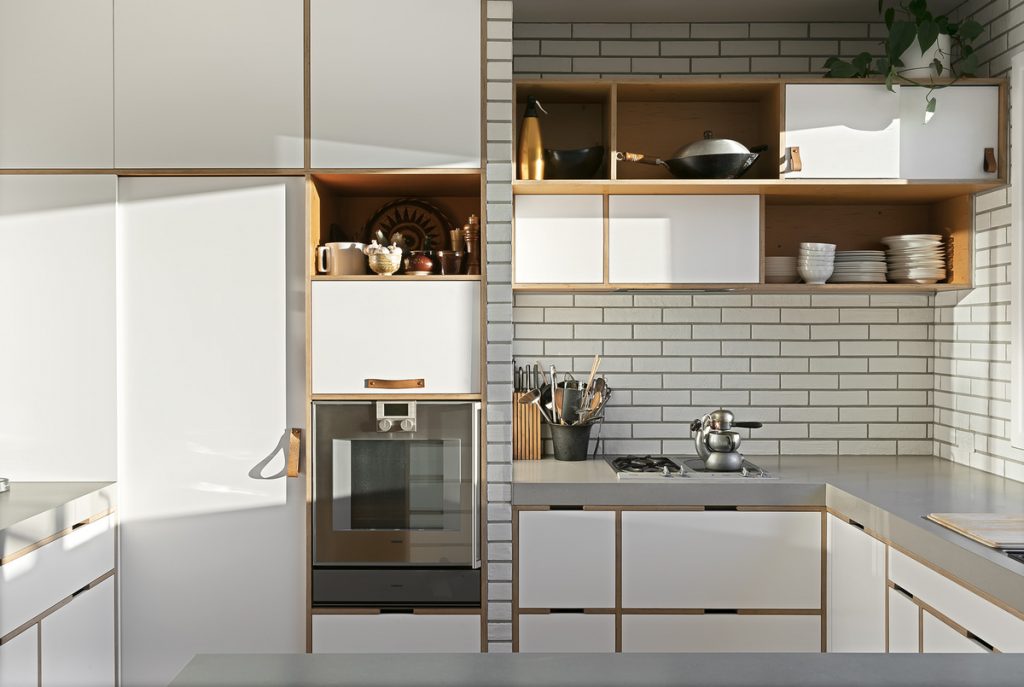 The clients are creative professionals with a fondness for 'found objects'. They wanted a home that allowed them to showcase their playful and varied collections, which also restored mid-century spaces to their former glory.
"They were inspired by the original house and keen not only to restore it but enhance it in a meaningful way. They wanted the renovation and landscape design to improve the functionality, complement the original aesthetic and improve the thermal performance of the home," explains Green Sheep Collective.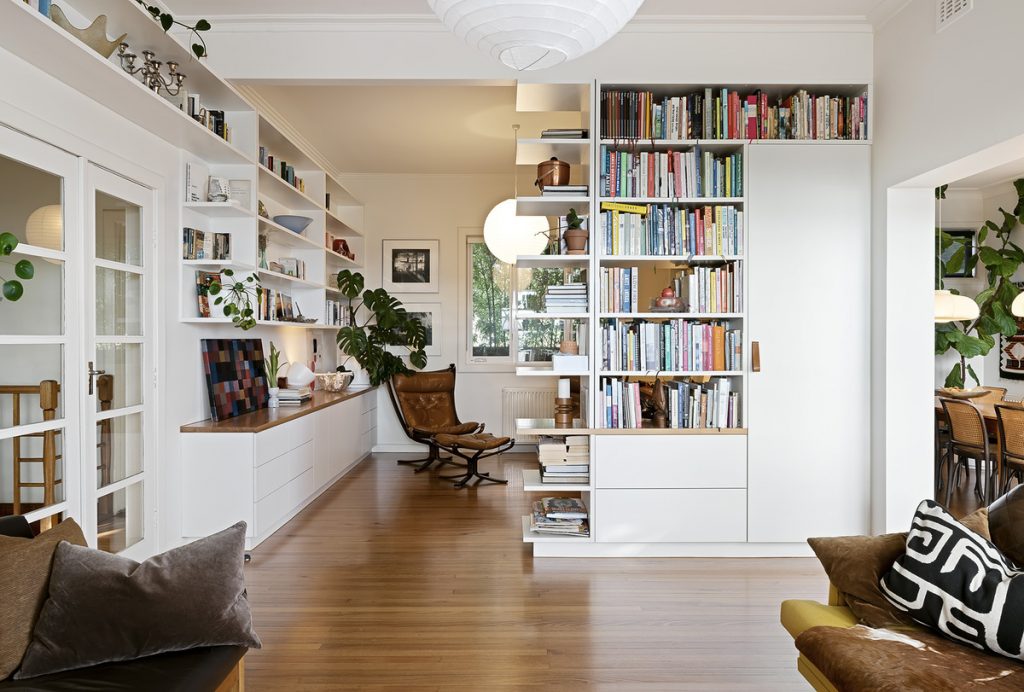 Beginning with the interiors, it's all about warmth and curiosity. Light-filled and highly detailed, the living room cabinetry is the "canvas" for the clients to express themselves, while also helping to frame and divide spaces.
The kitchen continues this theme for strong cabinetry articulation. Welcoming and retro, the kitchen is best appreciated when lit by the cosy afternoon sun.
For the outdoors, the architecture studio worked closely with landscape architects AKAS to design the plentiful garden.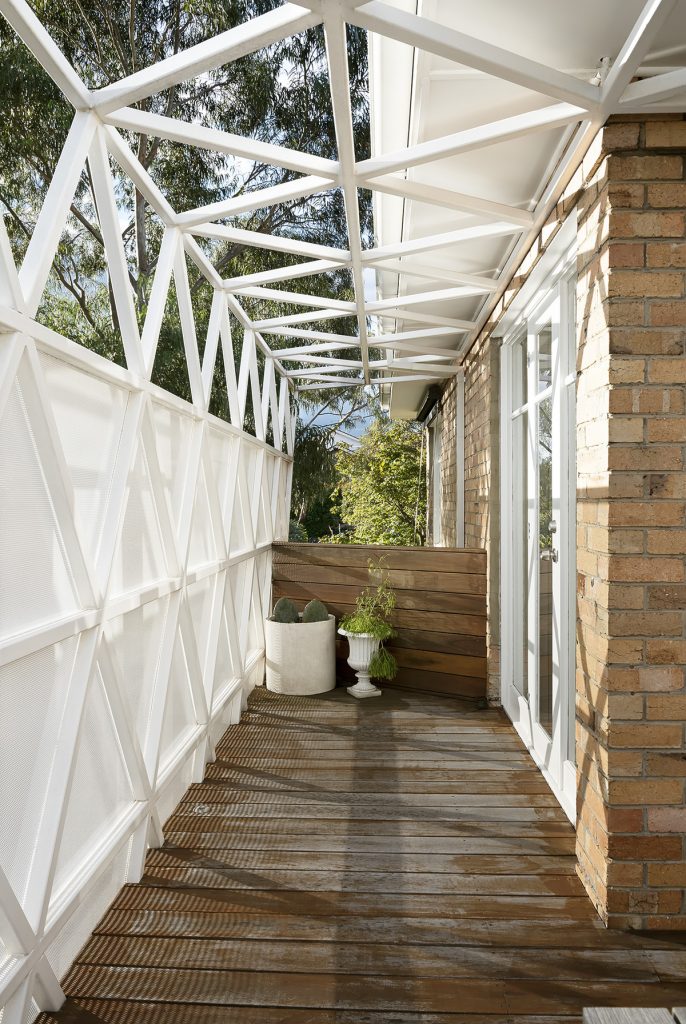 A triangulated carport and balcony structure in the home's exterior also frames views of the garden and the city beyond.
On sustainability, Green Sheep Collective was eager to make small interventions that resulted in a "big impact" to "convert this tired house into a healthy and efficient home".
"There was a significant focus on working within the existing envelope to reduce any carbon emissions produced in construction while paying homage to the original 1950s design," says Green Sheep Collective.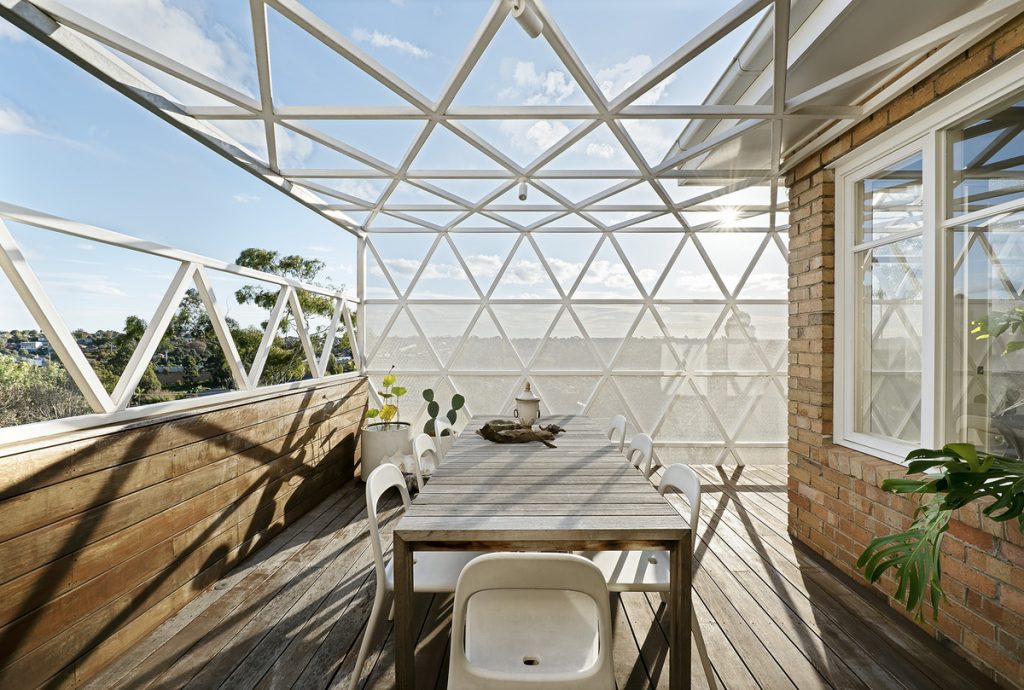 The end result only culminated in four square metres being added to the existing building's footprint. This additional was to enclose the building into one envelope, which reduced heat loss and increased energy efficiency while connecting spaces across the whole house.
One challenge the project did present was the site and orientation, which faced west. With a limited budget preventing major repositioning, the studio decided to enhance natural light and direct winter sun.
"Our approach to this was multi-layered. Firstly, dilapidated windows were replaced with high quality, low-e coated, argon gas-filled double-glazed windows.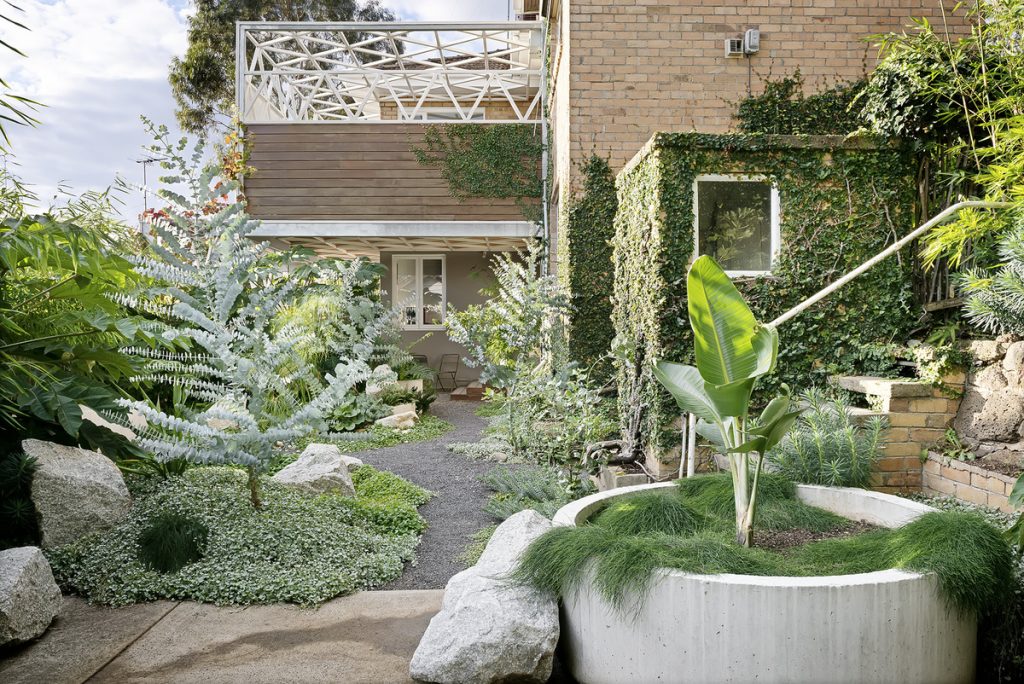 "We then designed the balcony structure in a form conducive to growing deciduous vines that would provide shading in summer while letting the winter sun shine through."
For the garden, water conservation was also crucial. The original drainage of the site was inadequate so construction works included rationalising and repairing this to create a more stable structure for longevity.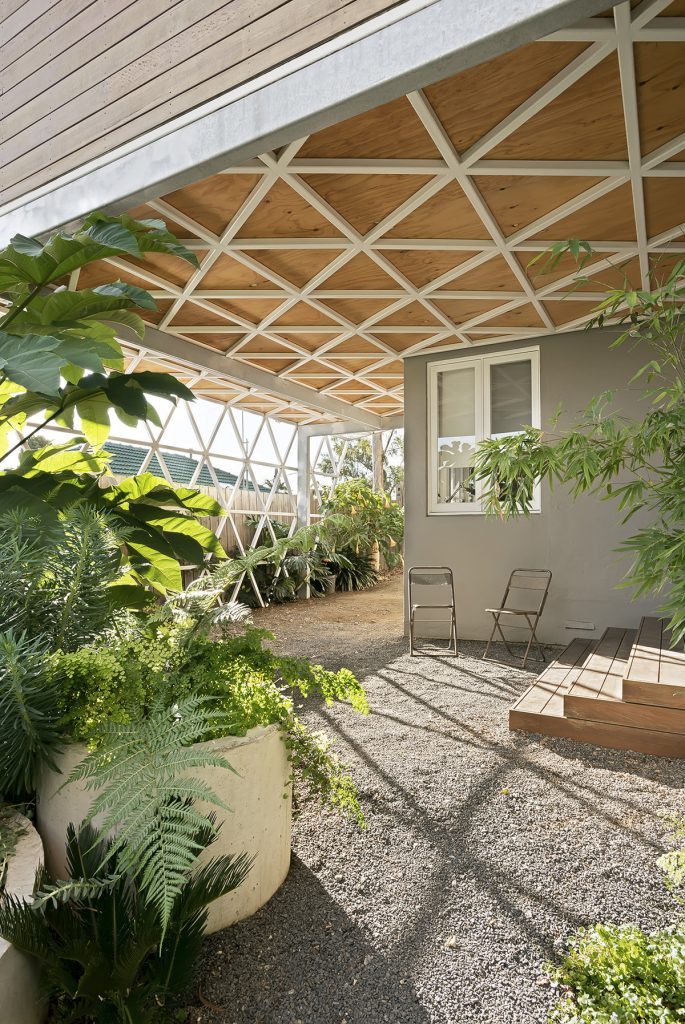 While ecologically friendly, the garden is also visually beautiful. Not only does it contribute to the site's biodiversity, but the garden's sloping nature and 'green' balcony structure are visible to anyone looking towards the property from the south – increasing a "greener suburb experience".
"Each of these small, individual interventions amount to a design that will continue to have a big positive impact on both our clients and the planet."
Photography by Emma Cross.
In more sustainable design, High Street Apartments by Gardiner Architects is the studio's first major exercise in cross-laminated timber – a complex but fulfilling achievement.