With Neolith, its technology and aesthetic offering, every dream becomes a reality.
"All art is but imitation of nature," were the wise words of Roman philosopher Seneca.
This adage has been proven time and time again by Neolith. And this year it has done so with flying colours.
The Neolith colour portfolio comprises 66 different models, grouped into six collections.
Most of these models are available in more than one finish and thickness.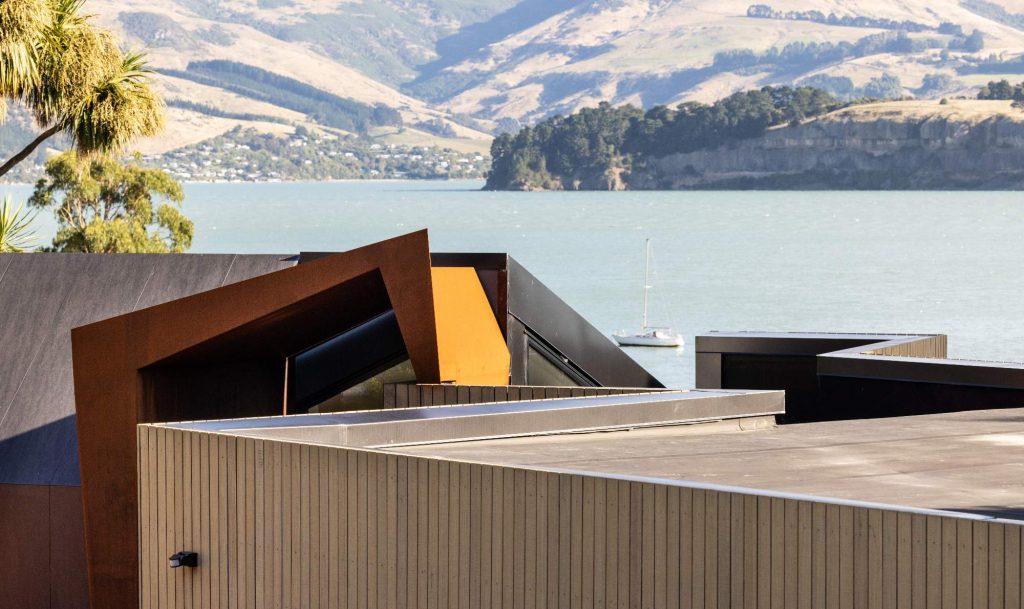 Neolith, one of the globe's leading sintered stone brands, offers evolutionary and innovative architectural surfaces with superior technical characteristics and is made of 100 percent natural raw materials.
Since its creation in 2009, Neolith has become a leading solution for indoor and outdoor projects, combining aesthetics and functionality. It has seen its customer base grow year after year.
"There is a surge of interest for our product because it allows any vision and project to become a reality," says Neolith marketing manager Kate Deakin-Bell.
For the brand, there is one sine qua non-condition: the material supplied has to be in line with the individuality and originality of every project, from the architecture of the building to the personality of the client.
The brand aims to offer various and diverse building possibilities and to encompass anything from a traditional period look to an ultra-modern aesthetic.
"Individuality is what we really strive for as a company," says Deakin-Bell.
"We want our customers to be able to create the spaces of their dreams. That is the reason we offer endless custom colours and custom design options."
Neolith's wide range of colours, finishes and sizes make it an adaptable material capable of slotting seamlessly into a chosen style, mixing elements for unusual contrasts or taking the lead to make the boldest projects come to life.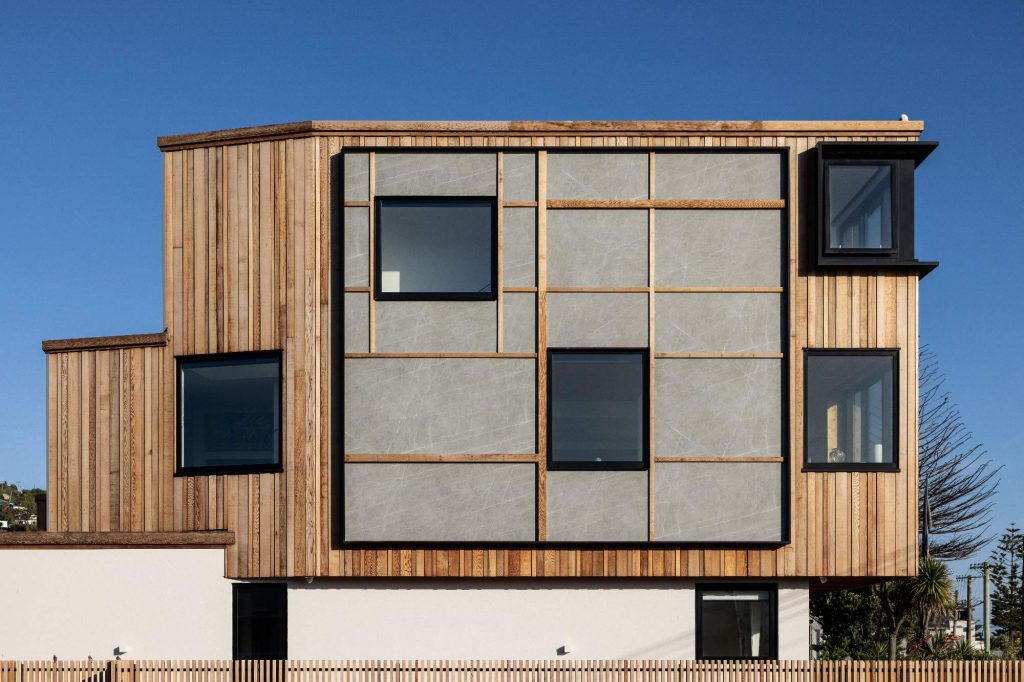 "The nature around us is our inspiration at Neolith, and our products are more sustainable and resistant than the natural material we imitate. Our material is also lightweight and extremely heat-resistant," explains Deakin-Bell.
"Thanks to these features, we are able to offer a better product overall."
According to Deakin-Bell, selecting Neolith is choosing "a great material, perfect for outdoor applications, because it is an extremely resistant product, resistant to UV exposure, to thermal shock, to scratches and staining".
The technical features of this material are diverse: it is non-porous and thus water- and liquid-resistant, with an absorption level of almost zero. It does not burn in contact with fire, nor does it emit smoke or toxic substances when subjected to high temperatures.
This sintered stone material was imagined and created to meet the most demanding requirements in the worlds of architecture and interior design. There are various collections suitable for any type of application, including kitchen countertops, bathrooms, façades, flooring and even furniture.
As a brand, Neolith aims to be synonymous with quality, versatility, durability and – last, but not least – sustainability.
"We're most proud that our material is manufactured in 100 percent carbon neutral conditions, making it a very sustainable product; we also use recycled minerals in our manufacturing process," says Deakin-Bell.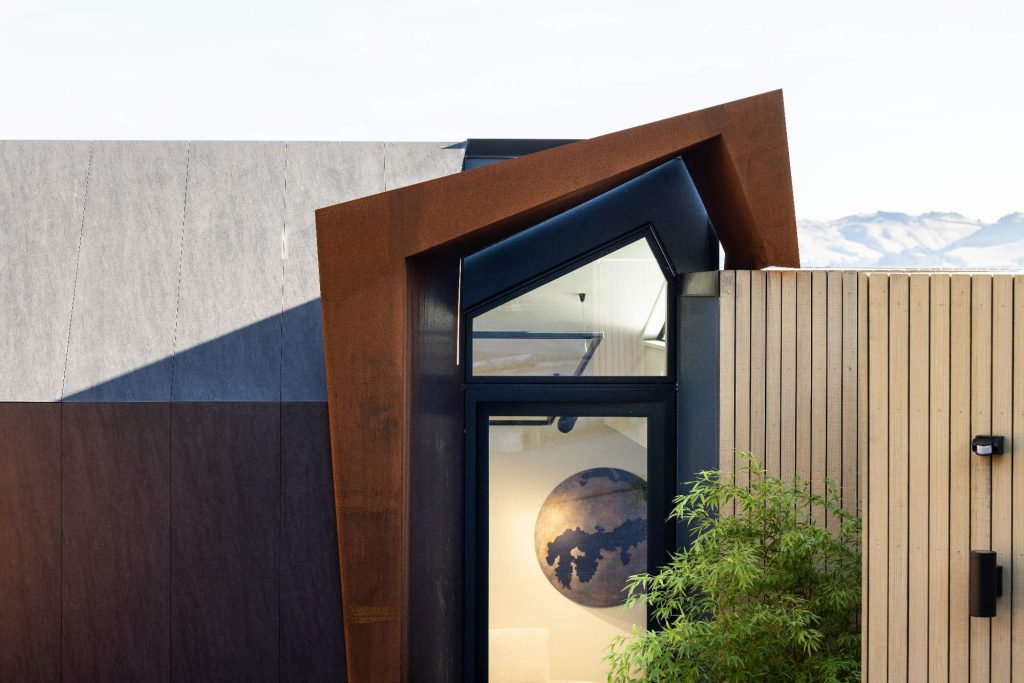 As a sustainable and environmentally-friendly brand, Neolith's ambition is to position itself as the number one choice around the world for professionals and consumers alike – helping to create unique spaces and generating extraordinary brand experiences.
Choosing Neolith is synonymous with a conscious eco-responsibility, as the market-leading surfacing brand is now carbon neutral, and bases its business practices on sustainability and respect for the environment.
Focusing on its carbon footprint, Neolith stopped releasing gate-to-gate carbon dioxide emissions back in 2019.
To attain its highly prized carbon-neutral status, Neolith followed the internationally recognised Greenhouse Gas Protocol (GHG) and implemented a dynamic, innovation-led sustainability strategy coupled with tactical, high-value carbon offsetting.
These measures have led to carbon neutrality across the entire business, significantly seeing the brand receiving 100 percent of its electricity from renewable energy sources since 2019.
Concurrently, 96 percent of the waste generated by Neolith is recycled and given a second life, either via company operations or through authorised third-party players – which all goes to prove the brand's solid commitment to a circular economy.
The brand's surfaces also embody these principles, with up to 90 percent of the weight of each slab produced from recycled material.
Plant machinery has been upgraded to improve energy efficiency, particularly the third line's kiln, which has benefited from the installation of an O2 and pressure control system, significantly reducing the amount of gas consumed.
Photography of Zaha Stone and Basalt Black Ventilated Facade by Clinton Lloyd with architecture by MC Architecture Studio.
This article originally ran in inside magazine. Grab a copy on newsstands now or online from the ADR store.