With Army Avenue, Nectaar rises up to the challenges of designing for small-space living by casting its understanding of intuitively functional spaces and infusing each home with a distinct character, understated beauty, and functional longevity.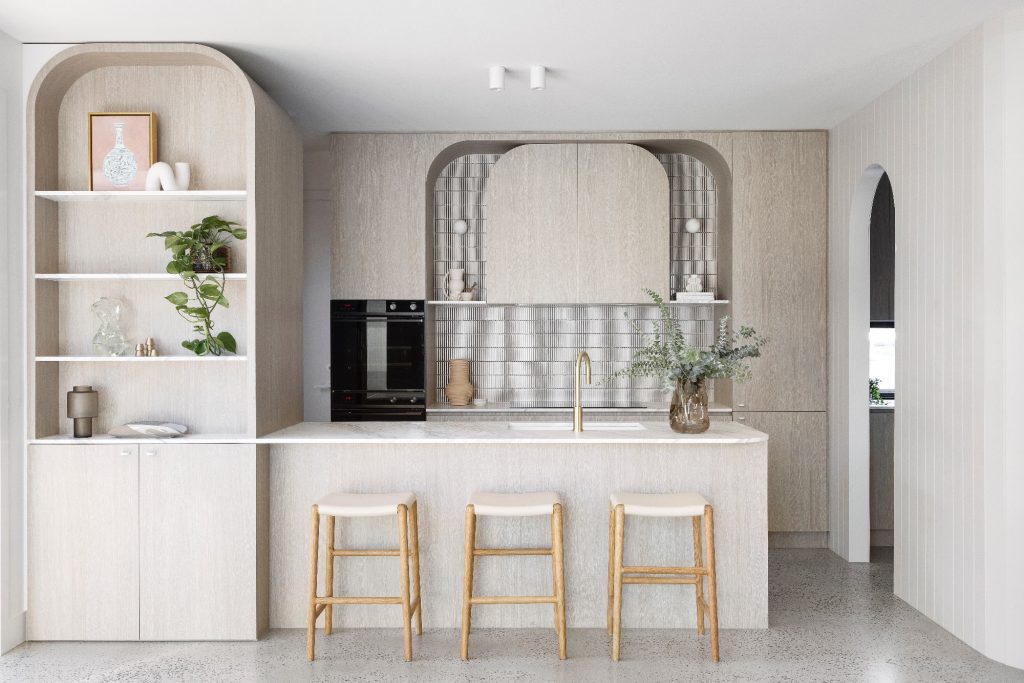 Army Avenue is a testimony to Nectaar's creative design solutions and tactful spatial awareness in three new builds situated on an entire site area of 651 square metres.
Presented with a trio of smaller-than-average homes, the Melbourne-based boutique practice has been involved from the project's inception, with the practice offering integrated architectural advice to ensure each space is configured to maximise living space on the smaller lot.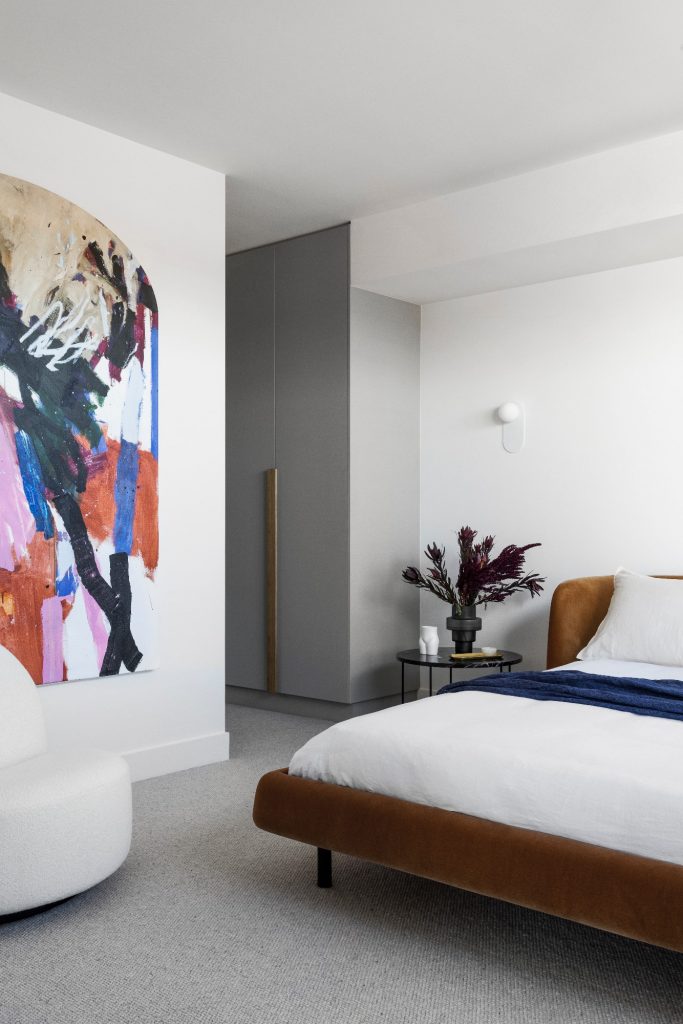 "The entire process was underscored by intentional and strategic design which resulted in multi-functional areas, concealed spaces, and durable features that can adapt alongside Adrian's growing family," says Nectaar founder and creative Bec Douros.
"Though the three homes have been intimately designed to reflect the different styles and durable to the needs of each resident, the interiors are all cohesively flooded with an airy softness that is simultaneously complemented by subtle yet bold textural differences, alongside stone and colour details."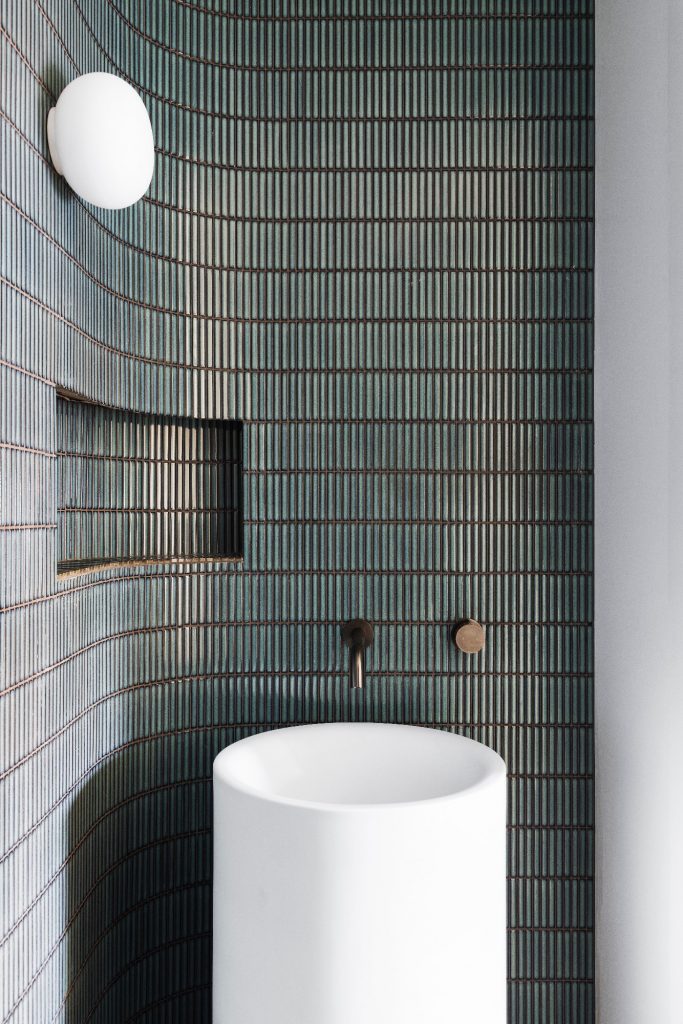 Army Avenue is an undertaking born from the design practice's individualised approach – lending to complete trust during the entire collaborative process, from demolition and build to completion and fit out.
Creatively incorporated structural curves and details strategically embolden Army Avenue with the illusion of more space.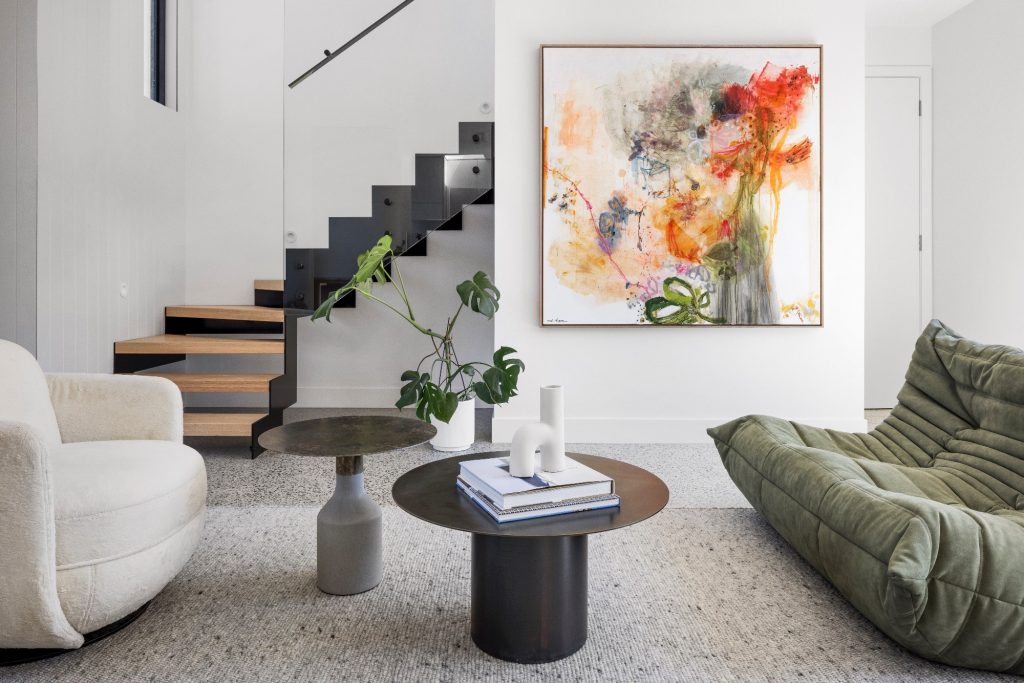 Curved-edge shelves, wall fixtures and entryways soften the design and conserve room, while encouraging a sense of flow and highlighting certain areas like the kitchen and curved bar as an inviting area to gather.
Materiality and its effect on lighting is another element that Douros is particularly conscious of in the ways it can make a space feel expansive or confined.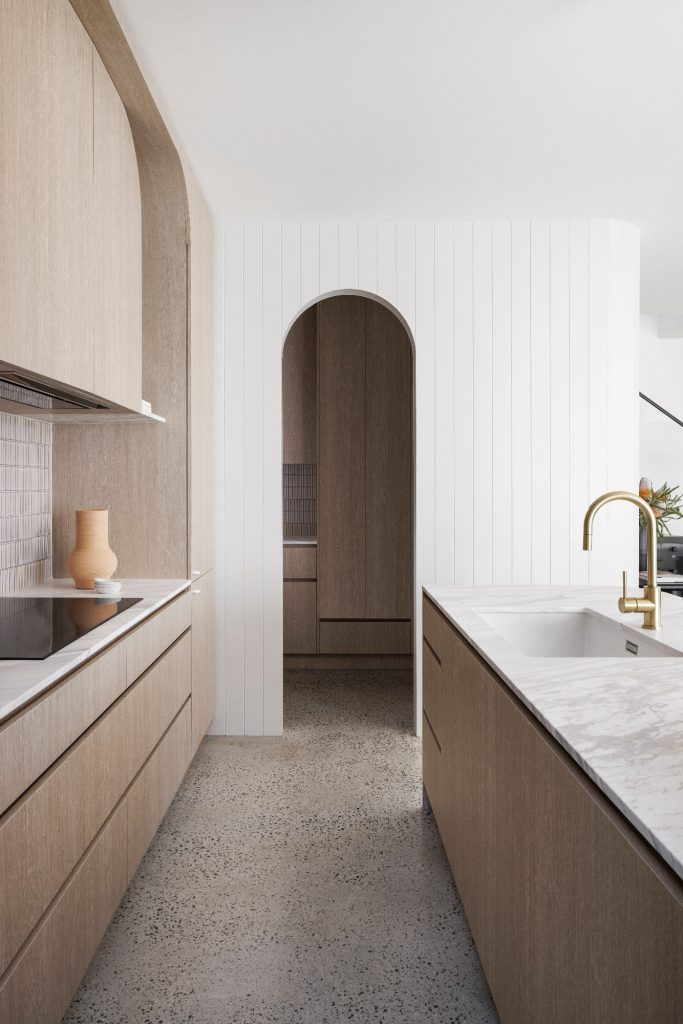 "When working with small spaces, it's important that the materials selected are light and not dark, as to not close the space in more. The best approach is to bring your staples into the space and see exactly how they will reflect light," adds Douros.
Discover also how Conrad Gargett and Wardle delivered Australia's first Heart Hospital.