Keeping within the existing building footprint of this double-fronted Edwardian residence, Fitzroy North residence by Dan Gayfer Design reflects the changing lifestyle of a family as they move into the next phase of their journey. Giving out some mid-century modern vibes, this design intensely focuses on function yet does not compromise on style.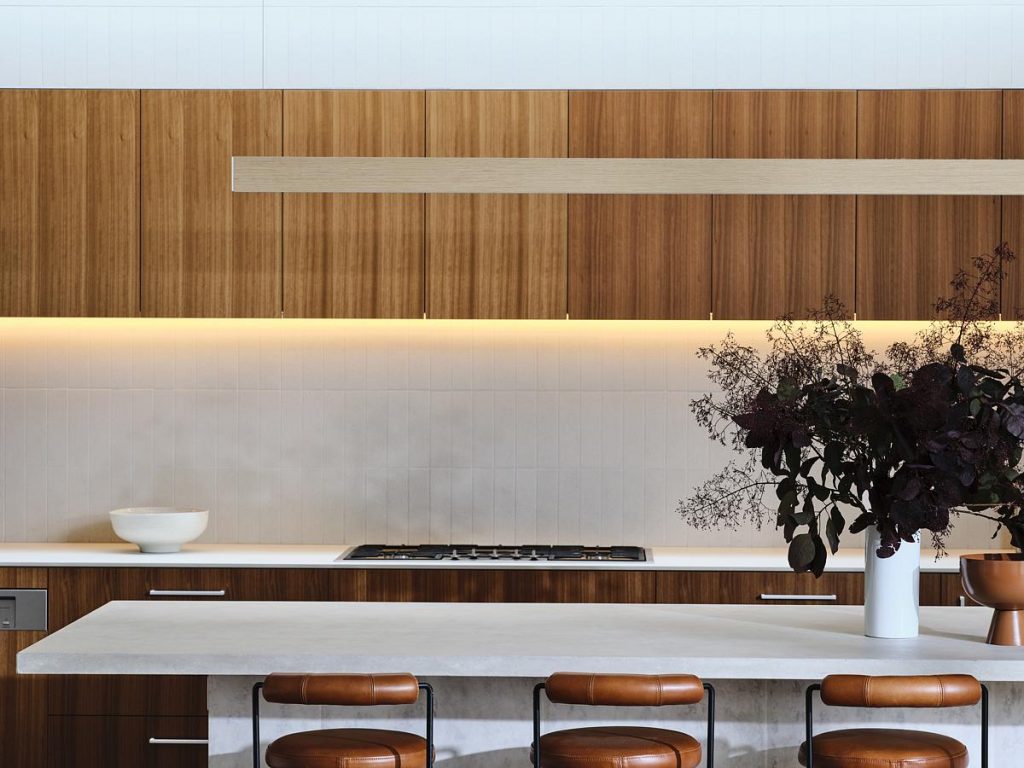 Stylistically, it is safe to say that Fitzroy North residence exudes several characteristics of mid-century modern design from both an architectural and interior point of view.
Classic modernist building principles such as the low-angled roofline of the first-floor addition and the floor-to-ceiling windows and doors on the ground level are two examples as is the emphasis on bringing the outdoors in through the ability of the family room to open its walls to the garden.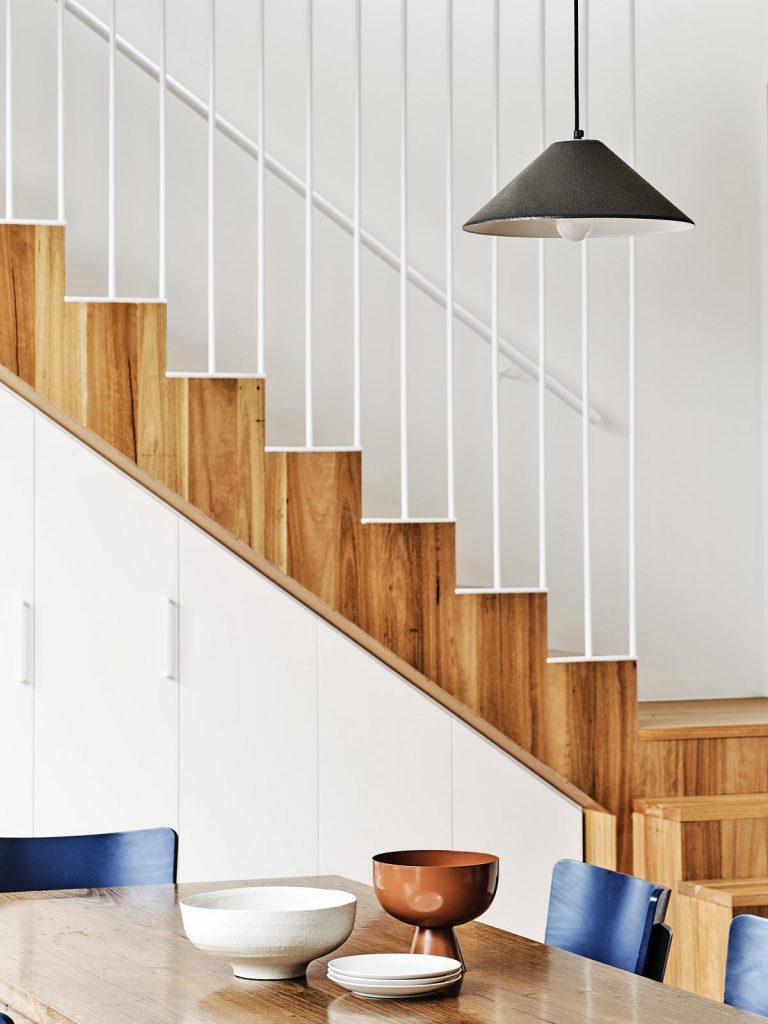 Fitzroy North residence has several features that distinguish it from similarly scoped projects. One of the most distinctive is the design appropriation of the existing steel structure that formerly supported the roof over what was once the outdoor retreat.
More specifically, the row of steel columns and beams that extend the entire width of the property. Not only were these steel components retained by the practice, but they also became fundamental to the design of the new family room.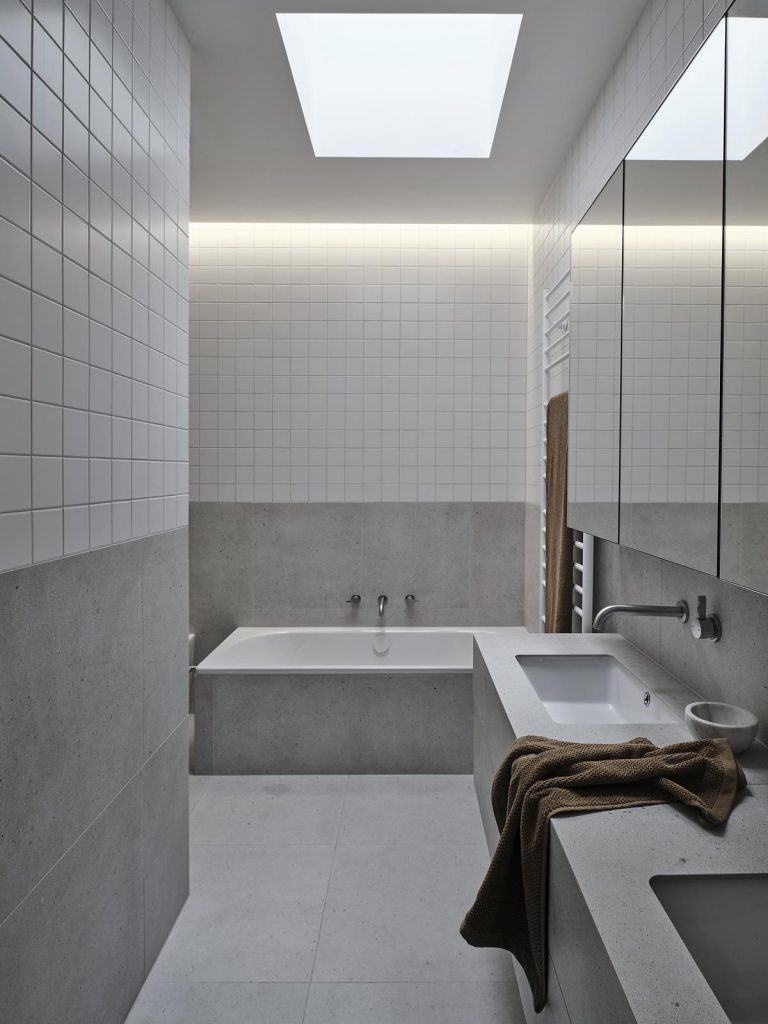 Clean lines and simple geometric forms feature strongly in the design of both the building and interior whilst curves make a small yet impactful appearance in the family room and kitchen.
Overall, and again from the modernist playbook, the interior design is based in functionality and whose palette is a combination of man-made and natural materials.
Typical of mid-century design, both solid timber and timber veneer feature prominently throughout the interior.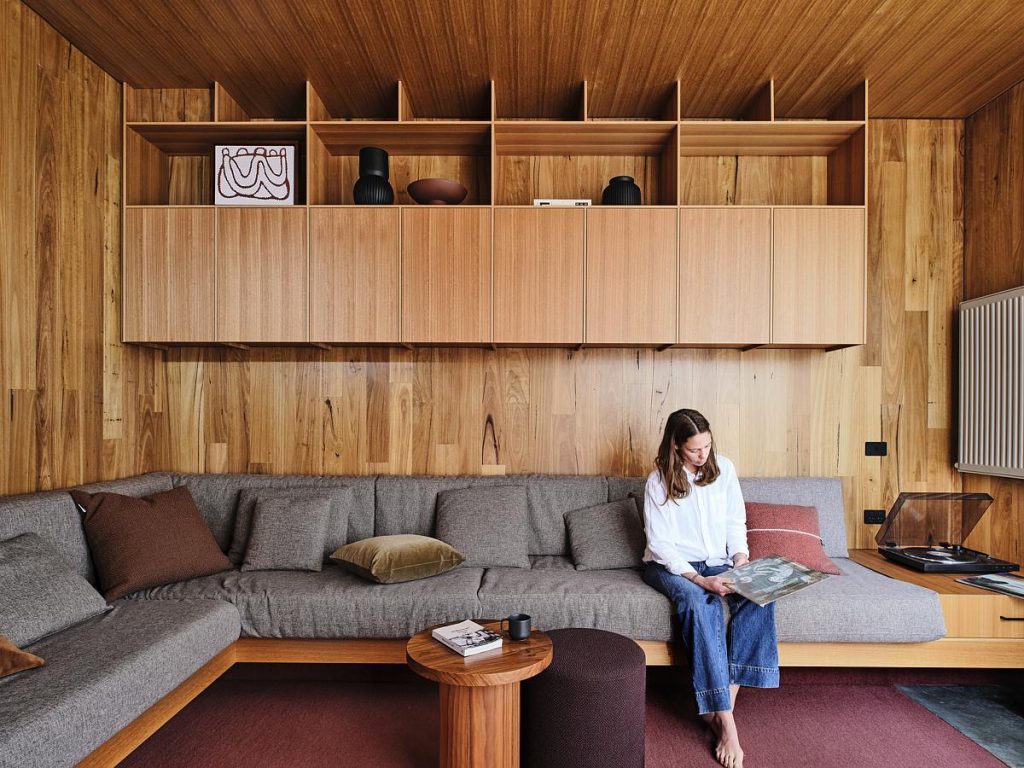 The family room, in particular, gives out some serious modernist vibes; the luxe but undoubtedly functional built-in lounge and palette of warm, earthy tones could be straight out of a time capsule from the 1960s.
This room's dimensions are defined by the existing roof structure. The space beneath was then enclosed via a combination of solid walling, floor-to-ceiling glazed sliding doors and sliding windows.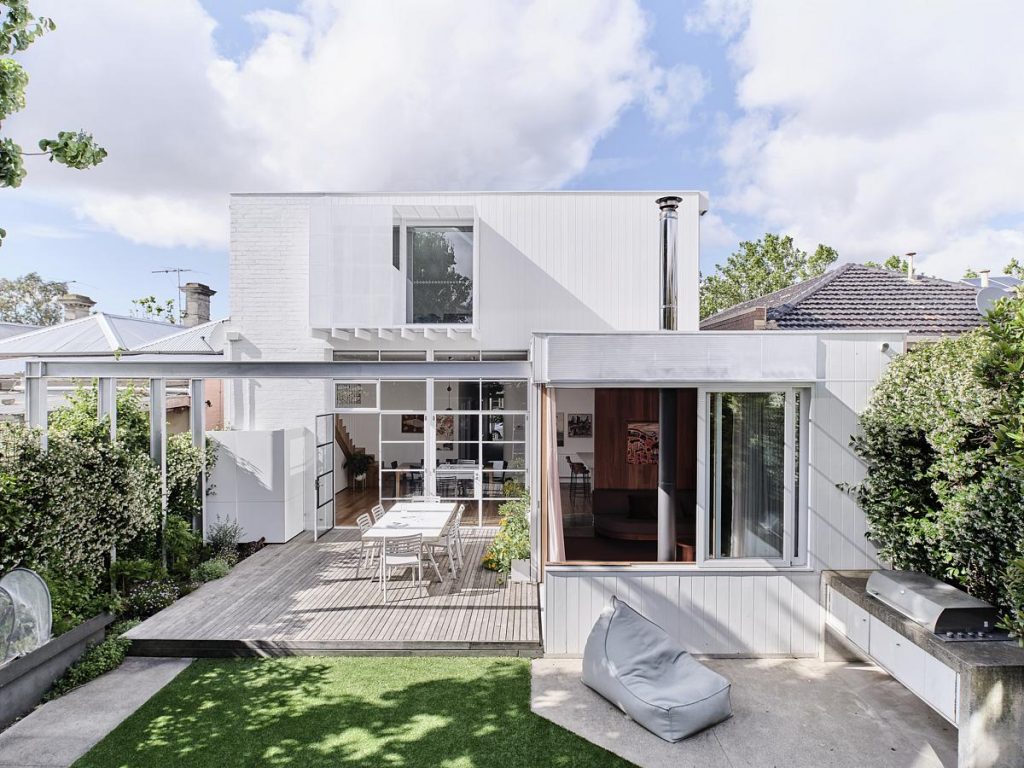 Fortuitously, due to the size of the existing steel beams, no steel column was required in one corner of the family room. As a result, an interlocking sliding door and window system was implemented which, with both components open, creates a spectacular and uninterrupted vista of the garden from the family room.
The use of these existing steel components is unique in that it is unarguably not a common occurrence to be presented with such existing conditions. In addition to the steel, a section of the existing timber decking has also been retained, this re-use of materials bringing a sustainable element to the project.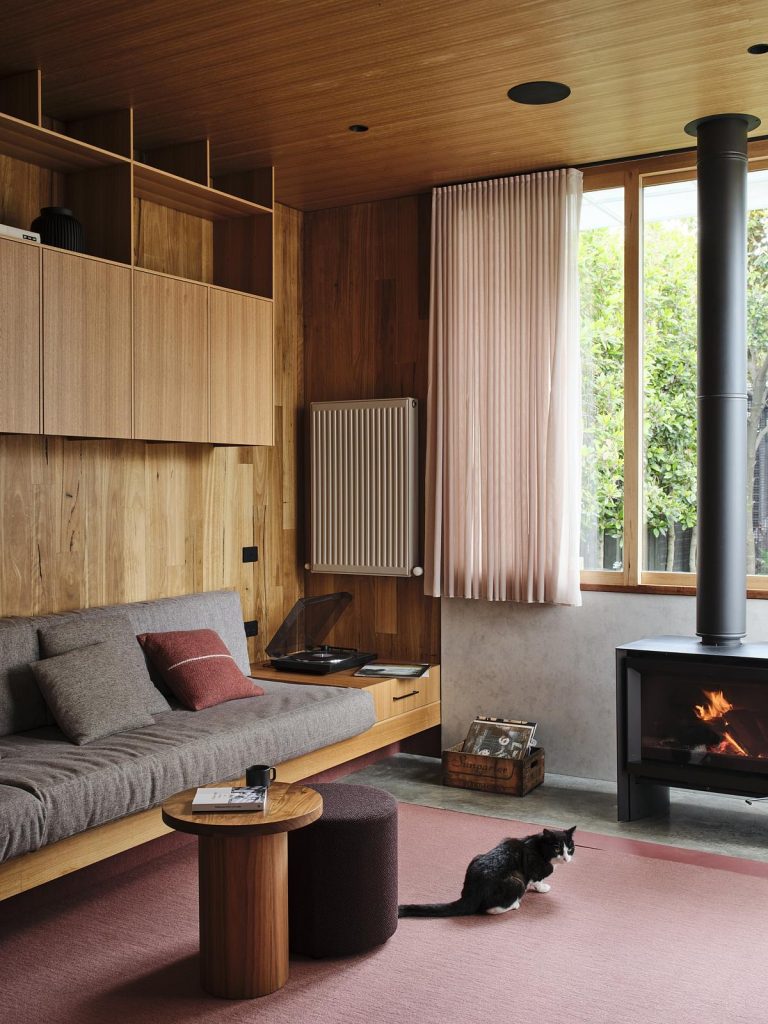 Marking Gardiner Architects' first multi-residential endeavour, High Street Apartments is a complex but fulfilling achievement which you can read more about here.