Following on from the success of The Commons Brunswick, ethical developer Small Giants Developments has teamed up with acclaimed Tasmanian practice Core Collective Architects to create The Commons Hobart, an environmentally sustainable project that comprises of 30 apartments and a range of shared amenities and spaces.
Rising to only 20 metres at the boundary, the project will be wrapped in a textural façade of charred timber – chosen for its durability and natural aesthetic. Beyond its 9-star NatHERS rating, The Commons Hobart aims to achieve something unique, being Australia's first carbon positive residential project.
Aleesha Callahan asks Clint Hare, general manager at Small Giants Developments, a few questions about the project and where the sustainable sector is headed.
ADR: Can you talk through your development approach?
Clint Hare: Our ethos is quite straightforward – we want the work we do to be a catalyst for change in our industry by using property development as a meaningful tool to create the world we want to live in. This vision is why we decided to create The Commons in Hobart, especially as Hobart is at the beginning of a period of strong growth. We want all of our projects to be transformative and purposeful, we believe people want to live in a space that reflects their inner longing for connection and peace; a space that brings their inner and outer worlds back into sync. Ultimately, our compass is simple: Is it good for people? Is it good for the environment? Does it inspire us to be better? Throughout the development process, this compass guides the entire process, from the design concept through to the end result.
How is The Commons Hobart going to be carbon positive?
Carbon positive goes a step further than a zero carbon life cycle building. The Commons Hobart is actually avoiding, capturing and/or offsetting more carbon than it is emitting during its life. The life cycle scope includes all upstream and downstream greenhouse gas emissions, capture or offsets associated with the building during design, construction, use and the end of life. This is one way that we, Small Giants Developments, want to be transformative for the industry and drive positive change.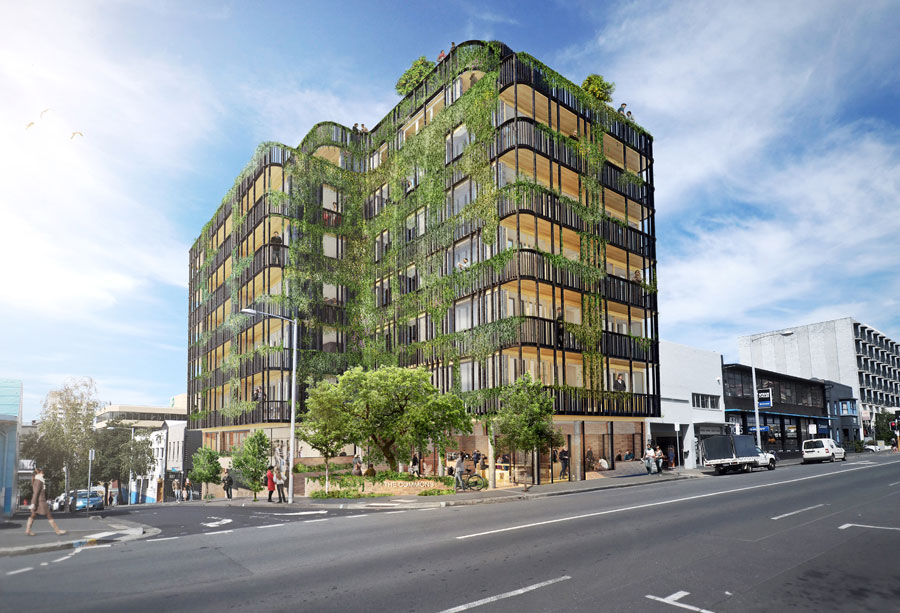 How is Small Giants different to other developers?
There are some great ethical developers out there and we hope that there will be even more very soon. Our mission is to contribute well-designed, environmentally conscious, sustainable developments that also create a true sense of community to the built environment. Unfortunately, there are some dishearteningly unscrupulous developers out there too. Our compass is different to other developers, and we use it to guide every facet of our work. Our compass tells us the direction that we want to head in when we're looking at a development. We ask, is this development good for people? Is it good for the environment? Does it inspire us to be better? If the answers are yes, that's the right direction.
What was the selection process to work with Core Collective/how did that relationship come about?
Core Collective and its team have a terrific attitude to development. They also have an exceptional ability to blend passive solar and sustainable design with a generous, innovative and inviting aesthetic. They reached out to us after hearing that the incredible site of The Commons Hobart was on the market and it didn't take us long to see that Core Collective's values aligned with ours and that the site was perfect to make a positive contribution to Hobart's built environment. That's when the journey began.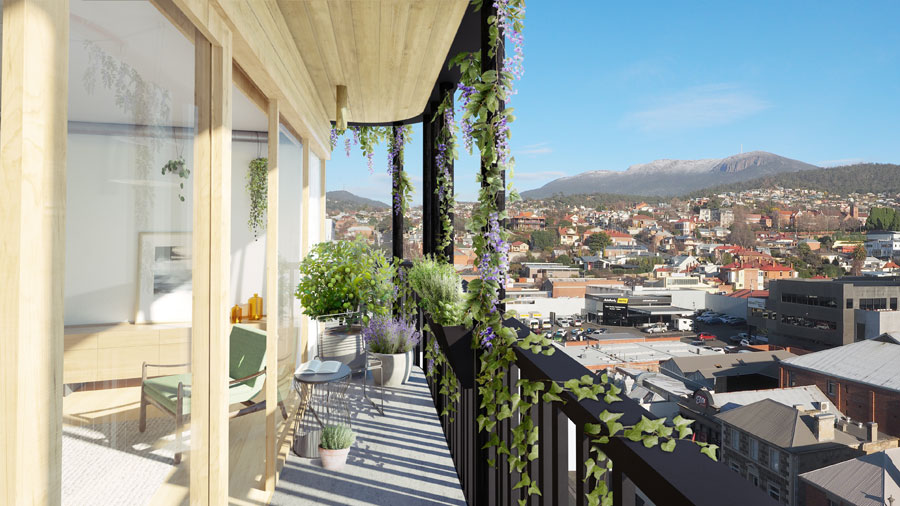 How have you seen the sustainability space change over the last few years?
Definitely. The level of consciousness of consumers is shifting at a great rate. People are demanding more from business, they have a greater understanding of their power as purchasers – from buying renewable power or organic locally-sourced produce, to sustainably built apartments that have community at the core of the design. Businesses too are improving their practices by placing a greater emphasis on the environmental and social outcomes of their work. There is still much work to be done, but it's our hope that as people become more educated about what they consume, and its impact on the world around them, businesses and individuals will more actively seek out ways to live and work in harmony with the world.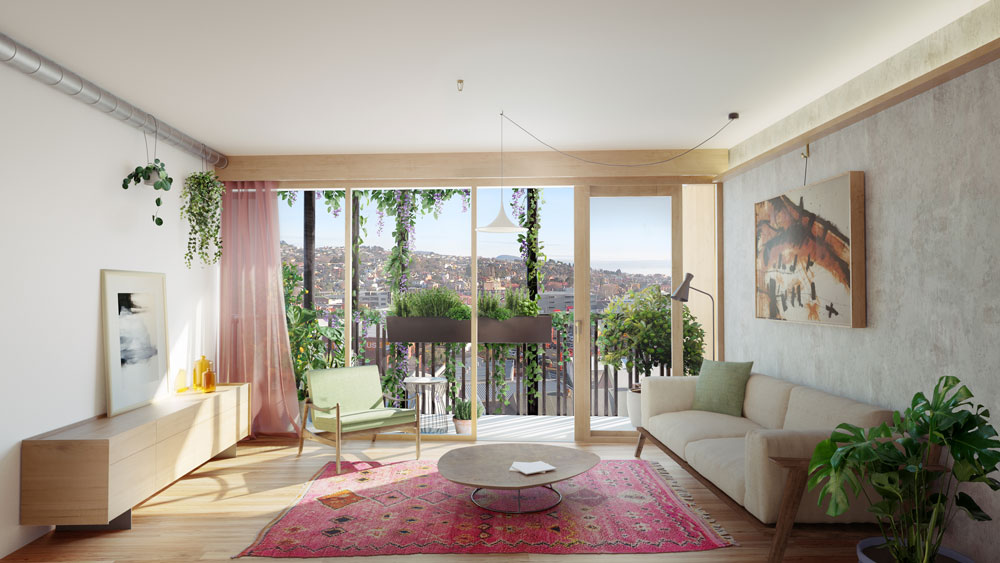 Where do you think sustainability is heading?
With a growing collective consciousness, I think the signs are positive, but we can't become complacent. Australian cities, particularly Melbourne and Sydney, are at a critical juncture in terms of their sustainability and liveability. Years of favourable economic conditions helped improve standards of living, but population growth, inadequate public infrastructure spending and a transitioning economy now present some real issues for sustainable urban living. We need to take an evidence-based approach to developing sustainable and liveable cities – and there are some great examples of where this is happening – from IIG's Young Husband development in Kensington or the Nightingales to Melbourne City Council's Transport Chairman, Nicolas Frances Gilley, calling for some CBD roads to be ripped up and converted into 'linear parks', bike paths and tram lines.
smallgiantsdevelopments.com.au
corecollective.com.au
–
Read our interview with Core Collective over here.