Images courtesy of Breathe Architecture
Following the success of The Commons in Melbourne's inner city suburb of Brunswick, Breathe Architecture's designs for Nightingale challenge existing social mindsets and industry practices.
Jeremy McLeod of Breathe Architecture says that there is a healthy international culture of living in apartments, which has not yet reached Australian shores.
McLeod's opinions are supported by a 2014 study into water usage data entitled Speculative Vacancies, which revealed that about 65,000 of 1.2 million properties in prime areas of Melbourne are probably unoccupied. This is a symptom of what many have been referring to as a housing bubble within Australia's major cities.
The success of The Commons apartment building reveals that, via considered design and community-oriented architecture, perhaps designers and architects hold the power to change Australians' views towards apartment living.
The firm's decision to eliminate second bathrooms as well as an underground carpark from their designs saved them hundreds of thousands of dollars when constructing The Commons. As well as this, the designs also replaced all individual laundries with a collective laundry situated alongside the shared rooftop space.
Because of these considerations and their effect on the cost of the project, other aspects of the building's design could be given more time, such as the environmental impact of the building, how it could self-regulate its temperature and what this meant for the actual floor plan of each apartment. For one resident of The Commons, these considerations mean that he doesn't have to share his balcony with a "square-metre air conditioner that's just going to hum all day."
The first 8 Star Energy apartment building to be constructed in Australia, The Commons includes a 4.9KW solar panel power supply for the common areas, thermal-break double framed glazed windows and doors, internal light voids providing natural light, a grey water storage and reticulation system and heavy insulation to maintain a year-round temperature, eliminating the need for any building-wide air conditioning.
The firm's designs for Nightingale, to be constructed opposite The Commons, follow and perfect the design principles that made The Commons so successful. According to Breathe Architecture, with much of the building's construction being crowd-funded, the ultimate goal of The Nightingale is "to provide quality urban housing at an affordable price by simplifying both the development process and the building itself".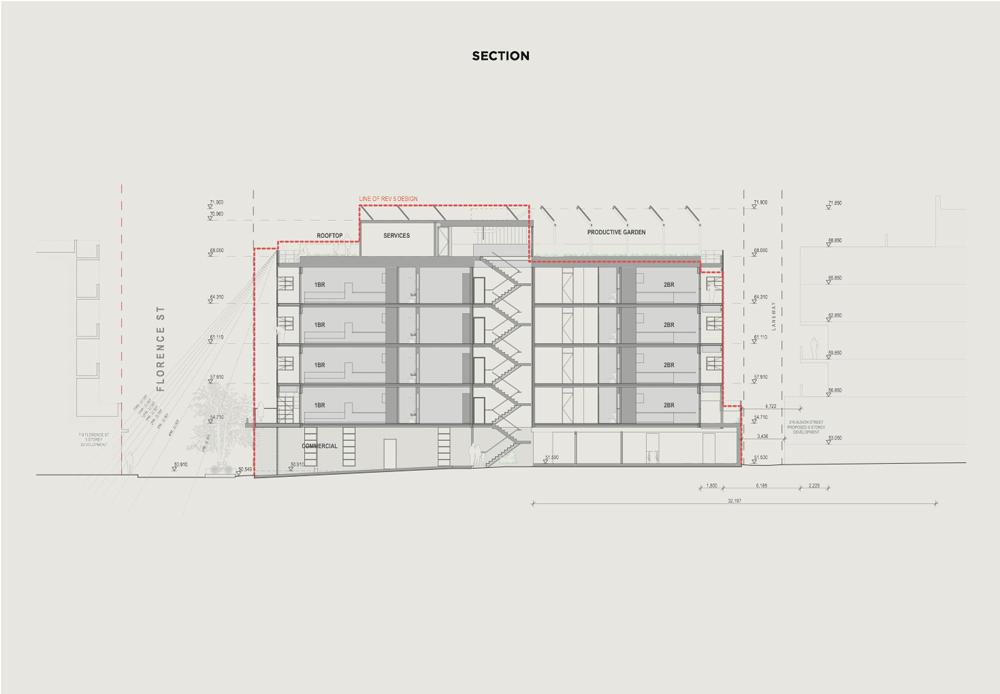 While projects like these seem insignificant compared to the scale of apartment buildings being constructed in such inner-city areas as the Docklands, their ethos as well as their simplistic design principles are attracting immediate public interest.
Unfortunately for those who missed out, a ballot for Nightingale was run on January 14th 2015, with all the apartments being allocated to ballot winners. However, local firm Six Degrees Architects are already leading the second Nightingale V2.0 project, revealing a promising future for the growth of this particular model of designing and constructing apartments.
Read our insightful interview with Jeremy McLeod about Breathe Architecture's award-winning Commons