Technē Architecture + Interior Design has invited the outdoors in with a  fun and ambitious revamp of an existing Heritage goods shed at Melbourne's South Wharf.
Munich Brauhaus is a fresh, clean take on the traditional beer hall and, with a staggering seating capacity of up to 900 patrons, it is certainly no half-baked facsimile.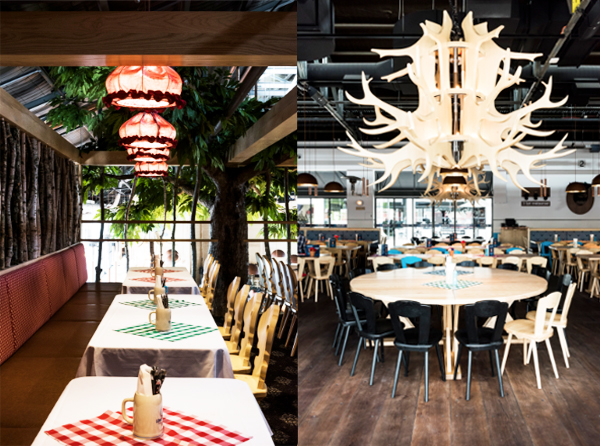 The project's design and construction, says Technē's Giles Freeman, was under considerable and particular pressures from the beginning.
"The project turnaround timetable was very tight for all involved and working within a Heritage covenant added substantial complications. The scale of works and the level of detail required a very capable build team, which we luckily had."
The design of the project was broken up into three different zones, which was a conscious decision to maximise the utility of the space as well as help the management of the project's construction.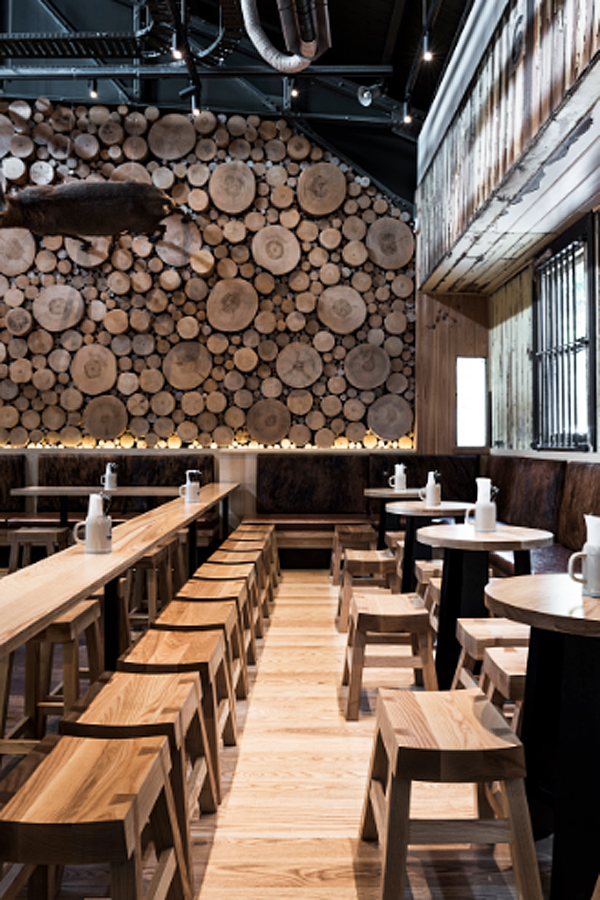 The first area customers are greeted with is the Jager Bar, comprising a log-wall designed to replicate a forest floor, with an unexpectedly placed deer walking across the length of it, creating a curious 3D visual effect for diners.
Diners get a different view of this same deer from up on the mezzanine level, with a 180-degree view of the second zone, the extensive dining hall. The woodland motif is maintained throughout by oversized antler chandeliers, as well as the roof-high tree rising in front of the Jager Bar.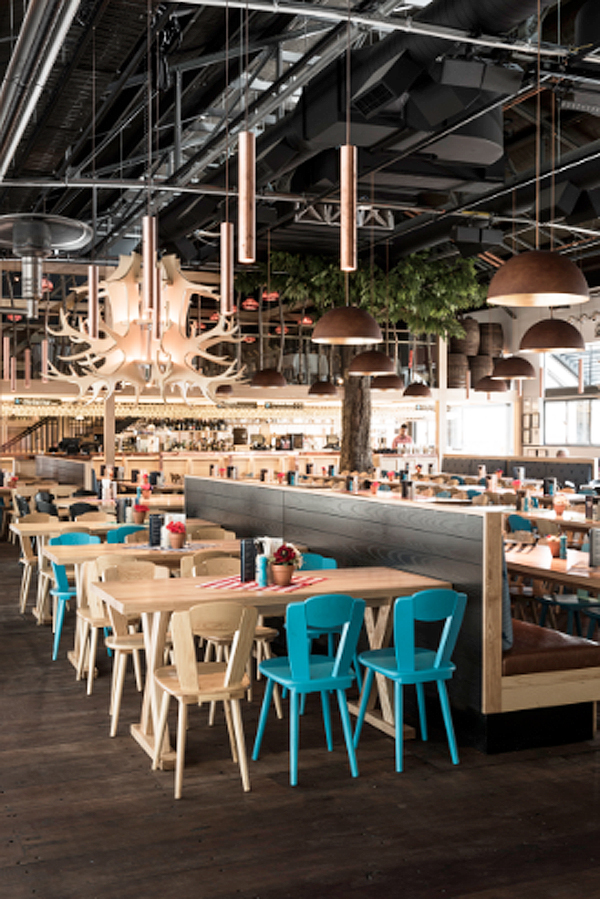 The third zone, the Private Function Room creates a more homely, cabin feel with tapestry panelling and lounge chairs.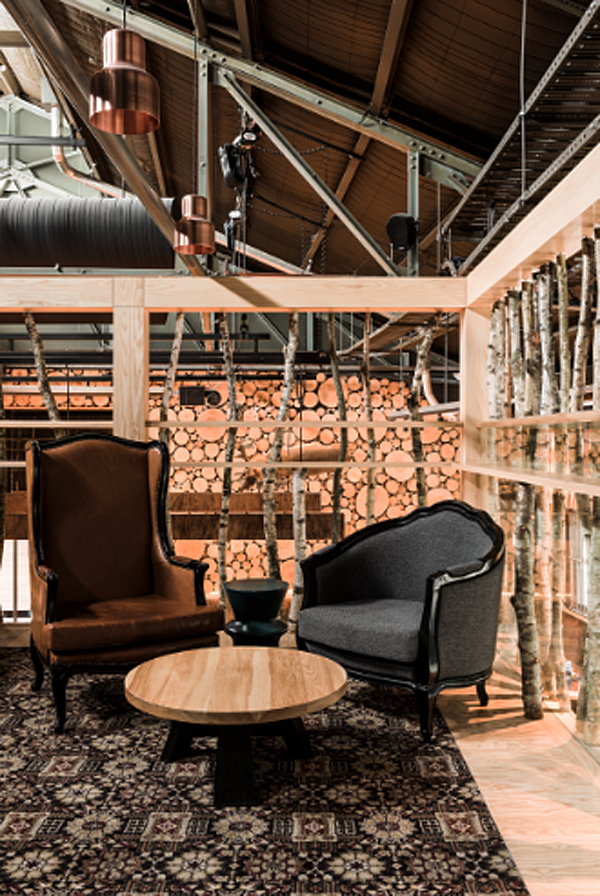 Technē made the interesting decision to encourage casual interaction with passers-by on the waterfront border of the Brauhaus by using a more intimate seating arrangement, which detracts from the amplification of any beer-hall references. An acknowledgement of the venue's festive nature goes hand in hand with making sure the South Wharf promenade maintains its friendliness and approachability for all types of visitors.