MPavilion ends on 22 March. The last few weeks will feature plenty of talks, workshops and installations as organisers team up with Melbourne Design Week to explore Australia's identity through design.
We trawled through the March program to bring you the best architecture and interior design events scheduled under Glenn Murcutt's iconic pavilion in Melbourne's Queen Victoria Gardens.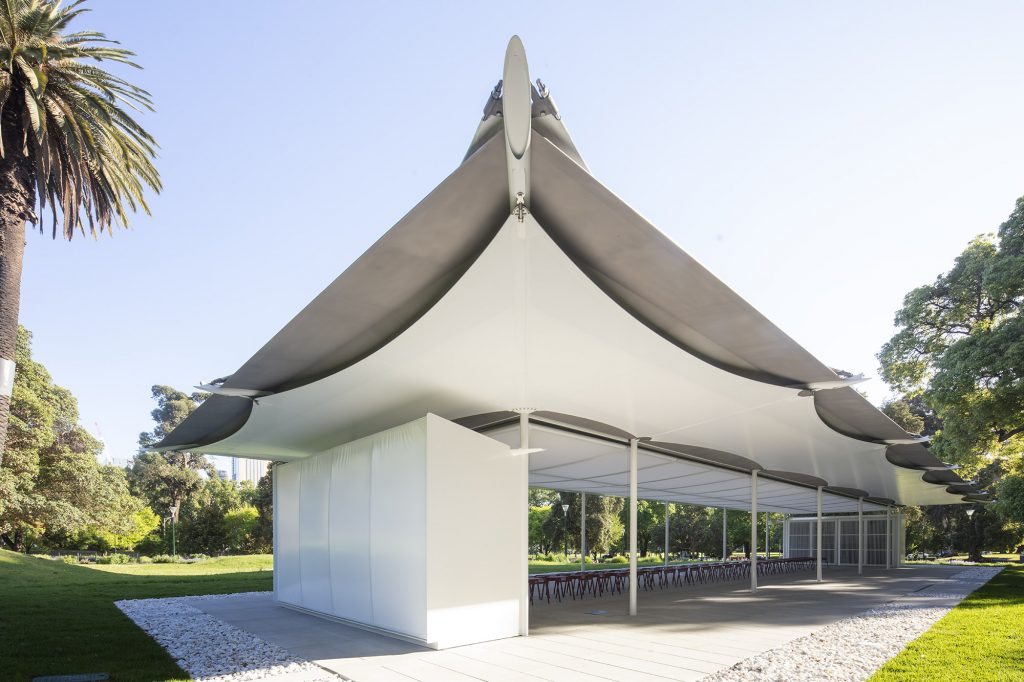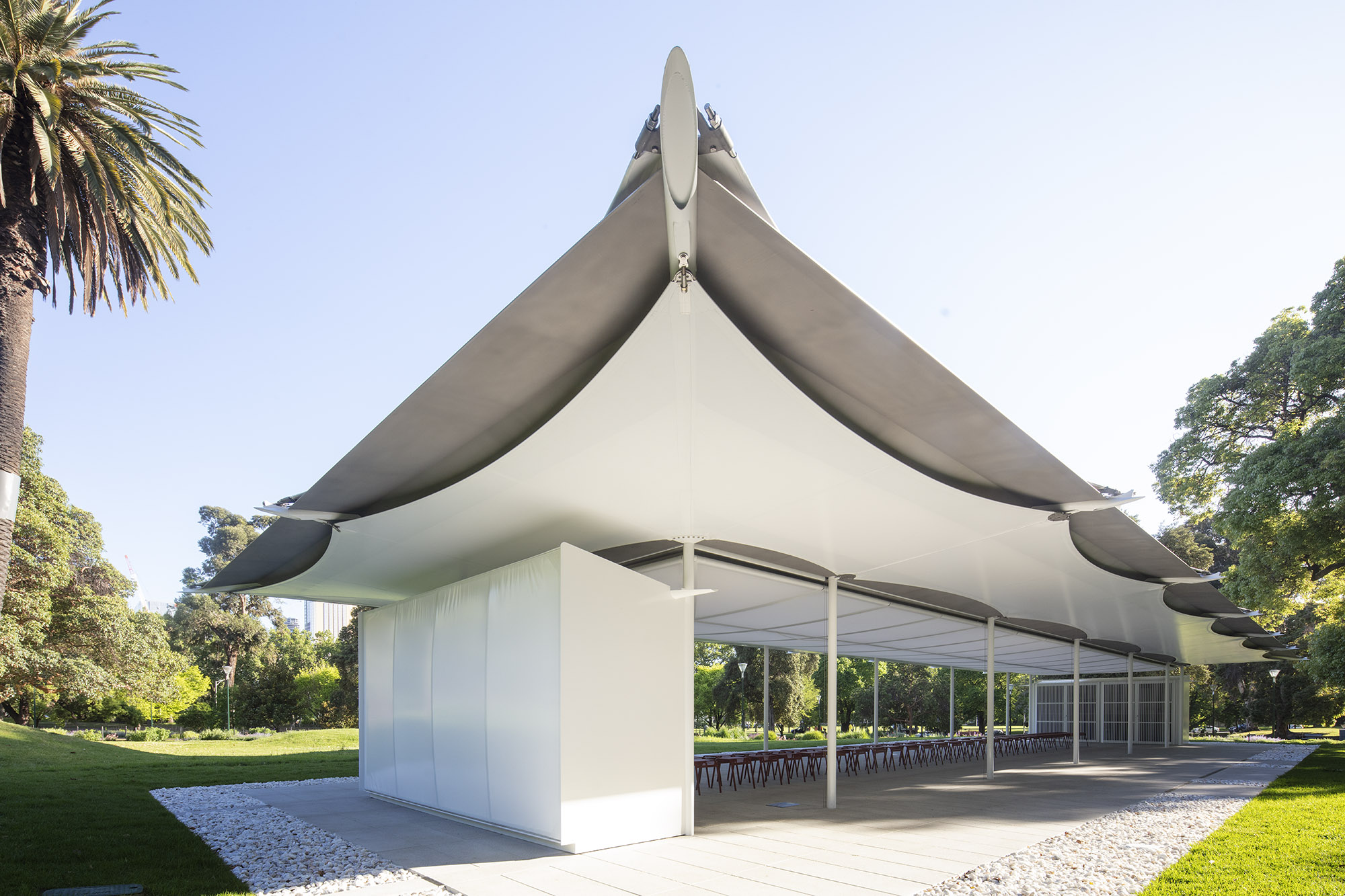 New Architects Melbourne Presents: Social Capital
3 March, 6.15pm—8.15pm
Social Capital City explores the way collaboration, research, exchanging information and building a support network can all contribute to a better design outcome and in turn strengthen communities and enhance quality of life.
Join an interactive discussion featuring Edition Office's Kim Bridgland, New Architects Melbourne, Rosstang Architects director Rosemary Ross and WOWOWA Architecture director Scott Woodward as they talk about mentorship, cultural collaboration, commercial and institutional collaboration and research.
Experimental Architectural Writing
14 March, 1pm—3pm
Explore a range of creative techniques for engaging with structures and considering ways that wordplay can expand our relationships with architecture and award-winning architecture writer Anna Kate Blair.
In this workshop, which emphasises process over product, you will be introduced to a number of creative strategies intended to expand architectural and literary practice, looking both at the history of imaginative responses to architecture and at participants' own ideas and experiments.
Regenerative Biodesign: Co-evolving Sustainability
14 March, 3.30pm—4.30pm
Panellists offers unique insights into navigating climate change, waste and emission management within industries encompassing bio-design and regenerative architecture.
Panellists include Amanda Morglund, founder of Mycelium Made, who creates biodegradable, zero waste loungewear using mushrooms and Decibel Architecture dB(A) conductor Dylan Brady.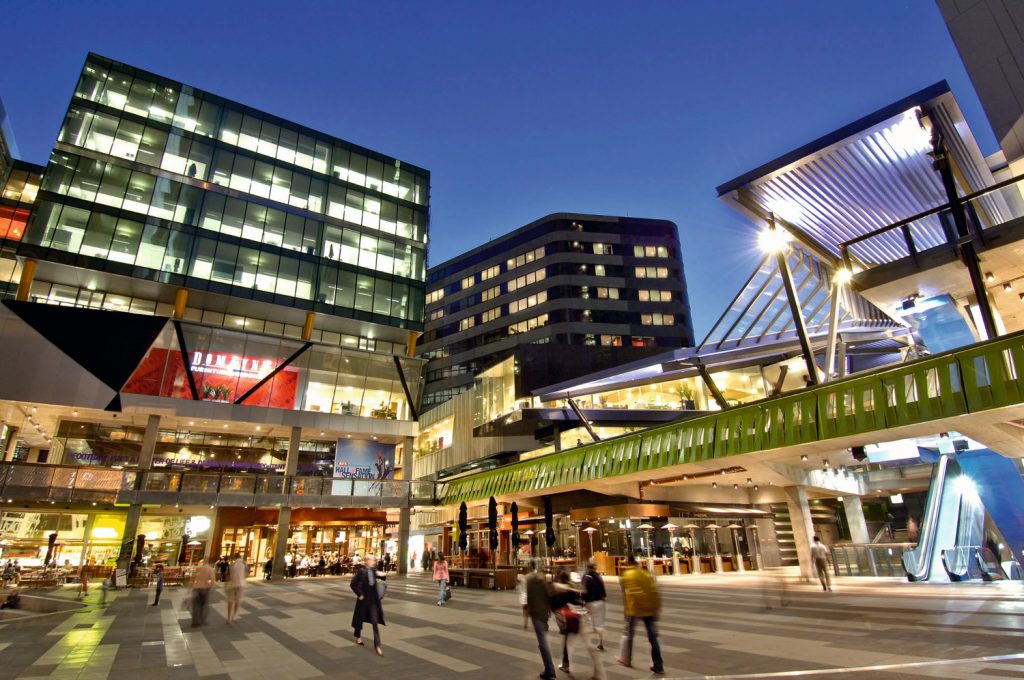 Density, Public Space and Happiness
16 March, 1pm—2pm
Through population growth, the rise of mixed-use developments are playing a large part in the defining the urban fabric of our city. The quality of the public realm, amenities and communal spaces provided by these high-density developments is becoming increasingly paramount to their success.
Melbourne-based design studio NH Architecture heads a discussion exploring the role and future of public facilities in urban developments, asking, 'What learnings can be taken from the design of amenity and communal spaces, intended for the shared use of the occupants of these developments, to promote and encourage wellbeing as the city densifies?'
BLAKitecture: Outwards or Inwards
16 March, 6.15pm—7.15pm
Standing at the edge of a site and looking in, or standing in the middle and looking out? Two very different starting points for design.
This forum, led by Indigenous built environment practitioners, Jackson Clements Burrows Architects' Sarah Lynn Rees and University of Queensland School of Architecture lecturer Carroll Go-Sam, will consider them both.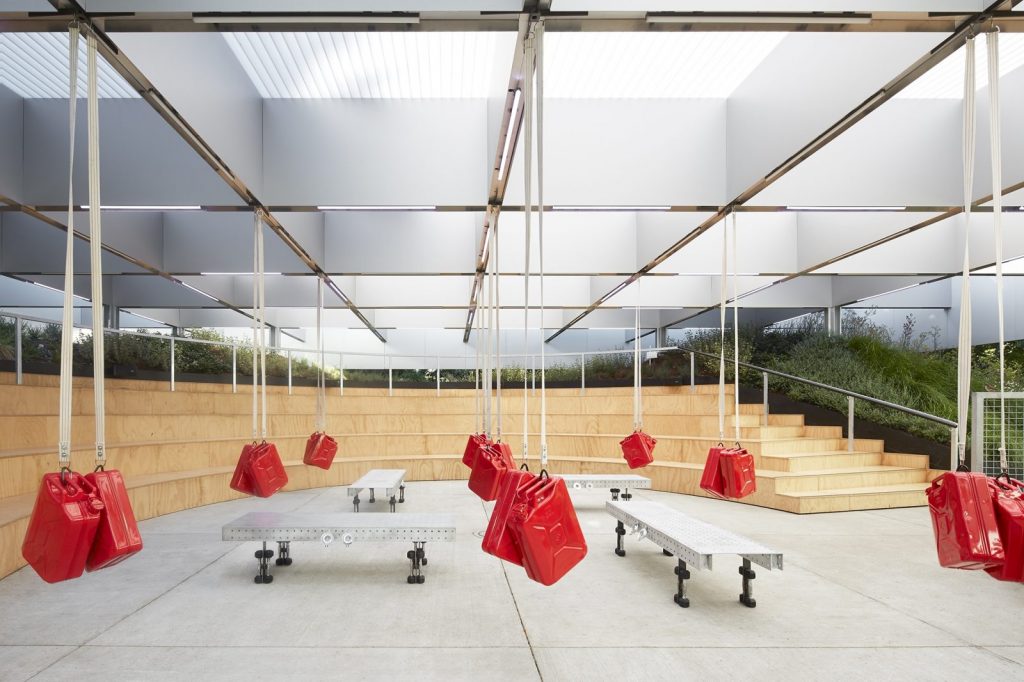 Architecture of present: John Wardle and Matthew Bird in conversation
17 March, 12.30pm—1.30pm
John Wardle and Matthew Bird will explore the concept of architecture as a choreographer of experience.
This conversation is intended as a thoughtful and informative discussion between two practitioners who, in different ways, are not only looking at new methods of collaboration, but are each exploring the ways in which contemporary artistic thought might converge with architectural practice.
Design Culture: Creating With and Within Cultures
18 March, 5pm—6pm
A designer should be able to lift themselves out of their preconceived ideas, and apply open-minded design principles to any project. Conversely, designers are selected on their unique talent and experience. As designers, especially when working internationally, how do we know when to respect what's gone before us?
The Design Institute of Australia, Lex Design Agency's Renee Ballard, Hong Kong-based Goodss Design creative director Dan Neville and Katherine Kemp explore the complexities of working internationally and navigating different cultural norms.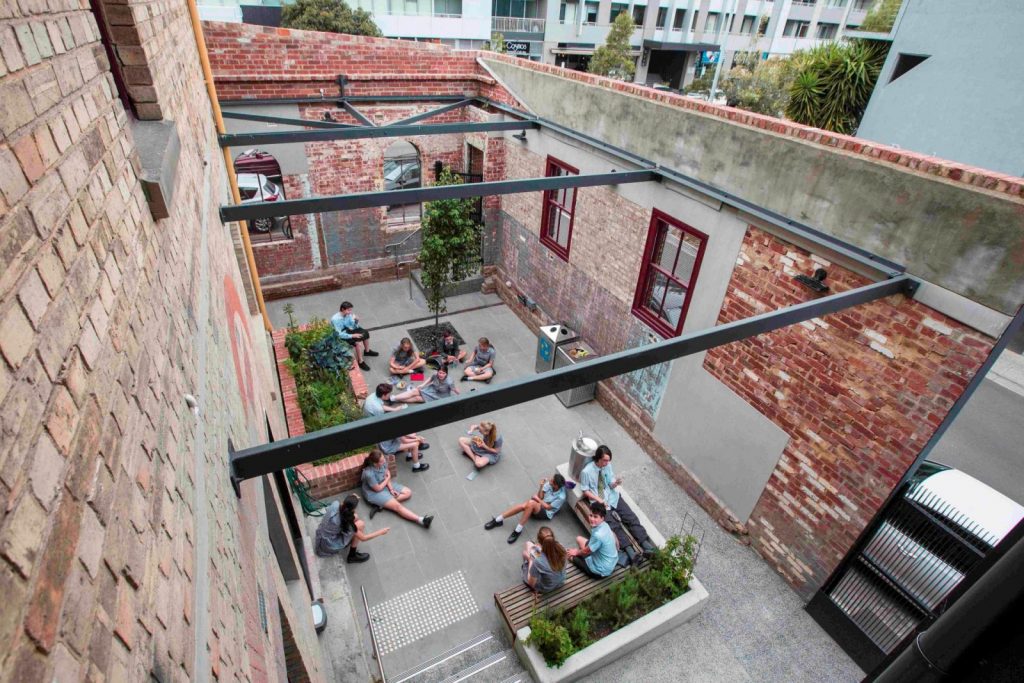 Good Design and Heritage: when new meets old,
18 March, 6.15pm—7.15pm
Heritage buildings and places are loved by the general public, but as the world and our lives change they sometimes need to be re-imagined.
This panel of experienced practitioners, including Victorian Government Architect Jill Garner, urbanist Emma Telfer and KTA principal Kerstin Thompson, discuss how good design can be matched with heritage to provide buildings and places that will be loved by the community in our future as well as our past. The discussion will also look at industrial heritage and how it can be reimagined to shape life today.
All MPavilion events are free. Booking is not necessary. Check out the full events calendar on the official MPavilion website.