AR begins the first in a planned series looking at typologies currently undergoing significant growth – exploring their particular requirements and potential for architectural practices looking to branch out and extend their range. We start with religious buildings via DKO's experiences designing a megachurch in the outer Melbourne suburb of Knox.
DKO architects completed City Life Knox in late 2017. City Life is a Pentecostal megachurch located in Melbourne, Australia. The church has five locations and a congregation of over 8000 people with weekly services in the municipalities of Knox, Casey, Manningham and Whittlesea.
DKO has built several churches over past 10 years, so has become part of the shifting typography around churches. Contemporary churches are now more about whole communities than they have been for decades. City Life is the fifth church the firm has designed and principal architect Koos de Keijzer says his team has come to enjoy the challenges of working on projects of this scale, which are a radical shift from the commercial and residential developments that form the mainstay of DKO's practice.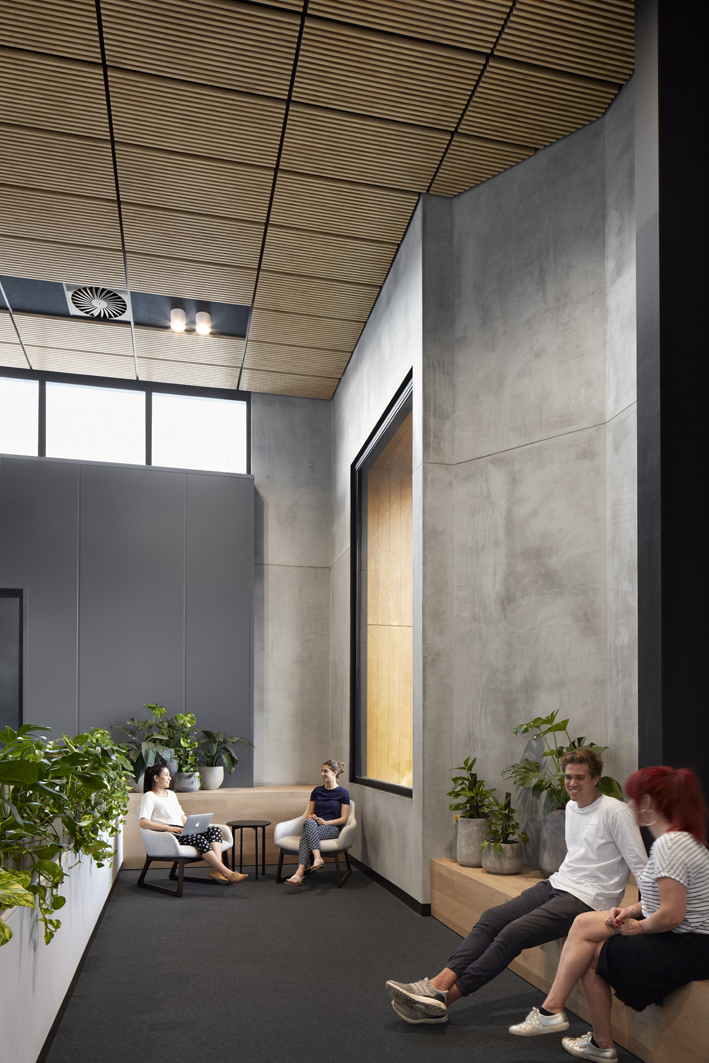 "The modern church is endeavouring to redefine itself. Modern churches that embrace communities' changing needs are growing exponentially," says de Keijzer. They have made the conscious decision to become more relevant, he suggests. "While the church is still a haven for those interested in the spiritual side of life, it is also now important to address broader social concerns, assisting the lonely and the disenfranchised. Also creating spaces that are appealing to young people is an important theme and, for young children, creating inviting spaces that encourage creativity and learning."
Typically, suburban churches of the 1950s to '70s tended to follow the model of more traditional churches, with the ecclesiastical design, soaring ceilings, religious iconography and dramatic scale. Modern churches now require that the main auditoriums be multifunctional, with the capacity to accommodate multimedia, music and acoustic events. The brief for City Life was to accommodate theatre auditoria, welfare counselling rooms, cafés and playgrounds.
Sam Hey from Christian Heritage College, who has written a PhD on the history of Australian charismatic megachurches, says the 1960s and 1970s saw a particularly dramatic period of growth for Pentecostalism. Speaking to the ABC in 2011, he said, "Many traditional churches found it hard to attract the younger generation and… the Pentecostal churches seemed to fill a gap of young people and families seeking a more experiential form of religion."
This trend has continued as, on any given weekend, such complexes may need to accommodate up to 2500 people at one time.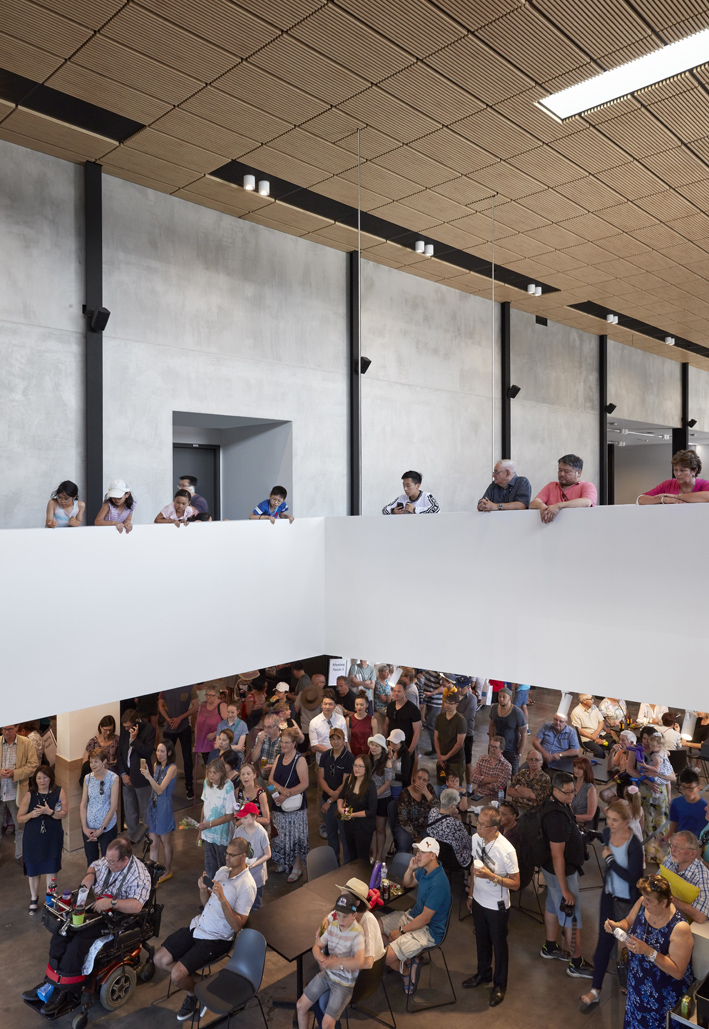 The brief
On a broader level, there is a general desire to demystify the idea of what church is, and the brief for City Life Knox was developed as a way to shed light on what actually goes on in within such a large complex. One of the main objectives of the project was to maintain the sense of urbanism, as well as keeping the program simple and functional.
The siting of the Knox development is very important, as the church sits on a major road. It was important for the architects to design an inviting and contemporary presence within the urban environment. "Often contemporary churches have a strong visual presence, frequently sited on main roads, but this needed to be addressed with the many variables," says de Keijzer.
Parking and general traffic flow is often a major issue for contemporary churches, given the size of the congregations, and City Life needed to make allowance for 1000 car spaces. The challenge was to resolve the functionality of the design, but not at the expense of the aesthetics. Circulation, logistics and managing noise present significant challenges for a project of this scale.
Challenges
There are business challenges that involve finding an architectural program that meets the needs of the various stakeholders. Often within the church administration, it is the executive pastor who is responsible for the everyday mechanics of running the church and fundraising, as well as overseeing the broader vision for the church into the future.
According to de Keijzer, "One of the other challenges (or benefits) of working on churches is that you are never dealing with just one person, you are always working with a committee to develop all aspects of the brief."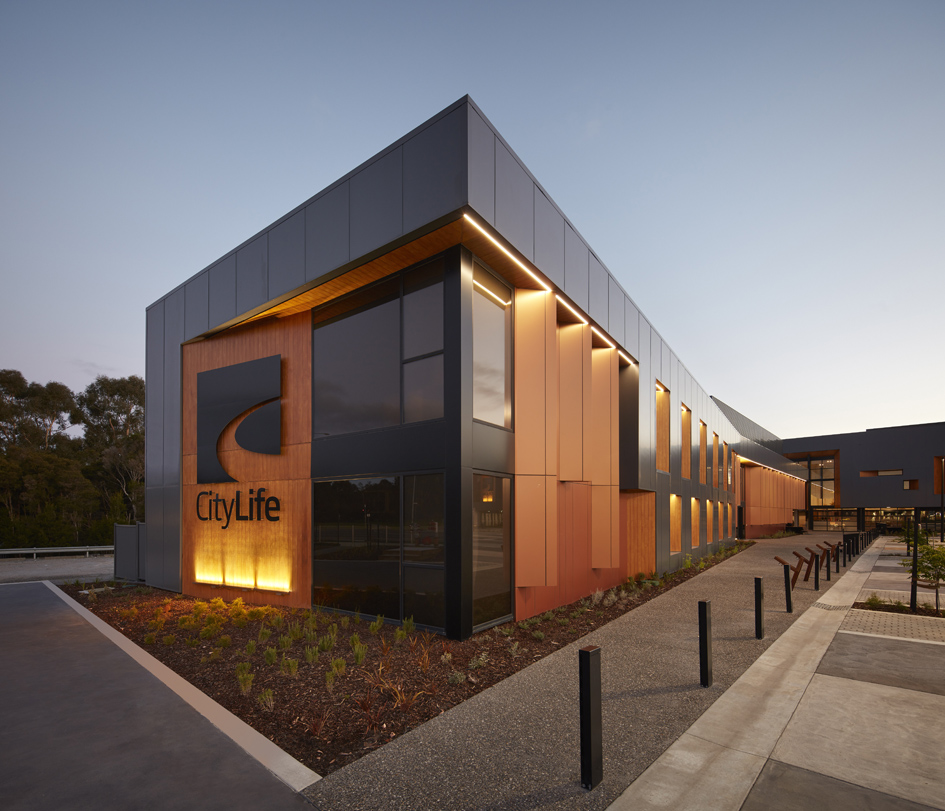 With regard to permits and other matters of bureaucracy, with the Knox build there was an eight-year-old church building on the site, so the planning permits were already present. This concept was a reworking and extension of the existing buildings.
There is a lot of competition to attract and keep congregants, so it is important for each church to find its own niche. DKO's design director, Jesse Linardi, told Australian Design Review in 2016, "In the architectural world, you get different typologies that you become almost experts at. Because we've done quite a few churches, we find that our clients are now actually looking for us… to use our experience and help them move their brand, or their congregation, forward."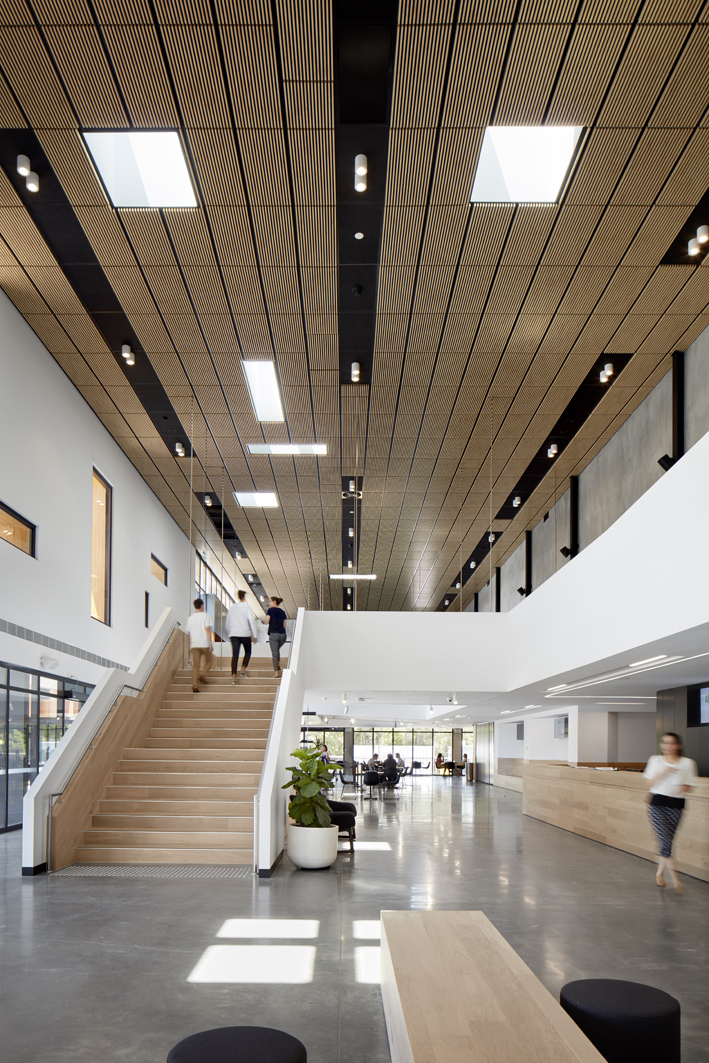 The idea of these larger styles of religious developments is that they have become important civic spaces. They need to be a skilful blend of master planning and micro design. One of the most significant aspects of designing for religious groups is that DKO is working to help reinvigorate the notion of the church as an inclusive, community- centred space.
The focus has shifted from creating places of worship to designing spaces that encourage people to build relationships and form a community. Part of the brief was to create plaza style spaces, where people would be encouraged to sit and chat and have a cup of coffee, a far cry from the formal and brief interactions of the past.
This article originally appeared in AR156 – available online and digitally through Zinio.
Photography by Tom Roe