Singapore's Jewel Changi Airport has opened its new Canopy Park attraction, which was designed by Israeli-Canadian architect Moshe Safdie.
Spread across an area of 130,000 square metres, the Jewel features a distinctive dome-shaped façade made of glass and steel. Safdie has also designed the new extension, which features over 1400 trees and palms, seven play attractions and creative gardens.
Covering an area of 14,000 square metres, Canopy Park is equivalent to 11 Olympic-size swimming pools and seamlessly connects to the airport's terminals. Canopy Park includes the world's tallest indoor waterfall, sculptures and slides, floral displays, topiary walks, bridges, hedge and mirror mazes, and sky nets. It also features many other architectural world firsts, impressive views and immersive attractions.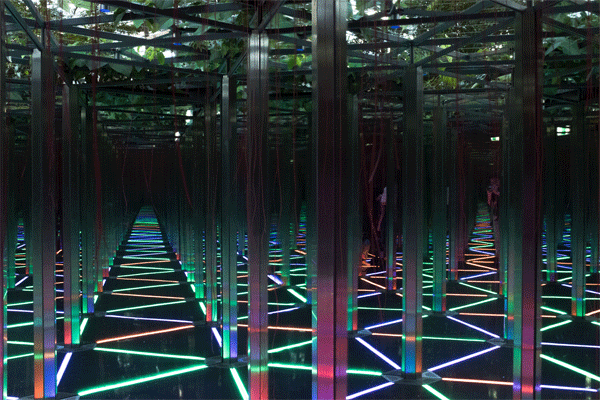 Found in the gardens, which are home to art sculptures and a playscape set, are four integrated slides: two tube slides and two sliding surfaces. The gardens also include a 6.5-metre high platform, which provides a view of the surrounding Shisheido Forest valley. A highlight of the garden is the 'foggy bowls', four concave areas in which science and the natural environment come together to create an enveloping fog.
The country's largest indoor hedge maze can be viewed from a circular elevated lookout. Situated high above the maze, the lookout provides a bird's-eye view of the scene below. The mirror maze is also the first of its kind; surrounded by a garden setting, it contains am immersive chamber in which mirrors are placed above and below the visitor.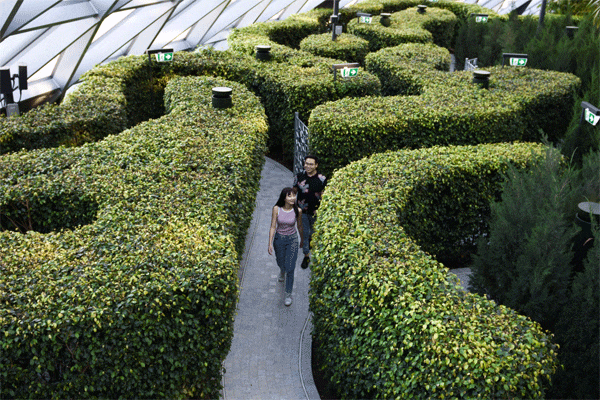 The Manulife Sky Nets are another of Canopy Park's world-first concepts. The first net is a rigid web 25 metres in the air that can be walked across, allowing the visitor to look down to level one. The second is 250 metres long, and allows the visitor to bounce across it. The Canopy Bridge is an impressive 50-metre long structure that is suspended 23 metres above the ground. The bridge consists of glass panel flooring, so visitors can look out to Shisheido Forest Valley and the 40-metre high HSBC Rain Vortex.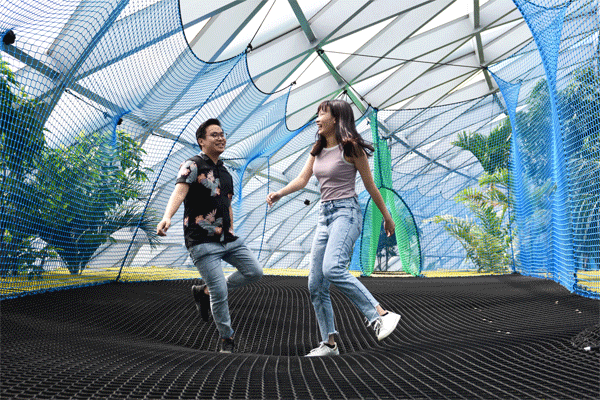 Changi Airport has also opened the Changi Experience Studio on level 4. The studio features state-of-the-art brand new technology, and allows visitors to experience the world of Changi Airport in engaging games, story telling and interactive shows. Including 20 different touch points and 10 content zones, the experience studio tells the story of Changi Airport in 90 minutes.
The personal interactive devices, called 'Travel Guides', are used to engage the visitor with the digital exhibits. This technology is used to make music in the Garden of Harmony. Together with other visitors, the participants are given an instrument and they can create music together by simply using the movement of their hands. The travel guide also allows the visitor to discover the stories and information behind particular places in the airport, like the Hanging Garden and the  Sky Deck.