Located in the historic Birdcage Walk Conservation Area of Westminster, London, this residential development by DROO features protruding glass windows that curve in and out. 
The project had a peculiar brief: to create an innovative residential development in the midst of Heritage settings. At equal distance from Buckingham Palace and the House of Parliament, the development had to introduce contemporary design in a highly protected conservation area.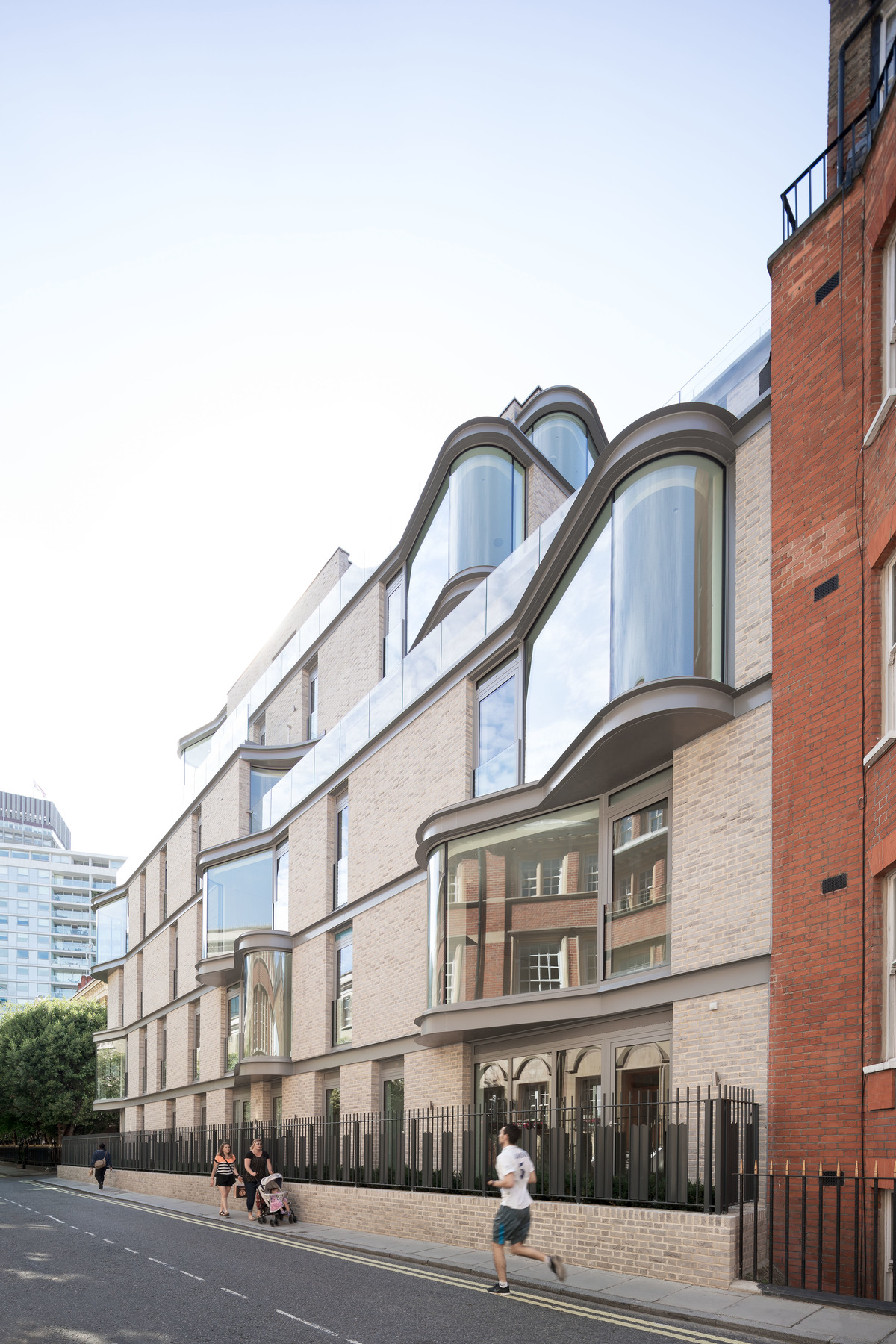 In response to this, DROO, working in collaboration with NAME, decided to revisit a recurring theme in English architecture by proposing a contemporary interpretation of the classic bow-window.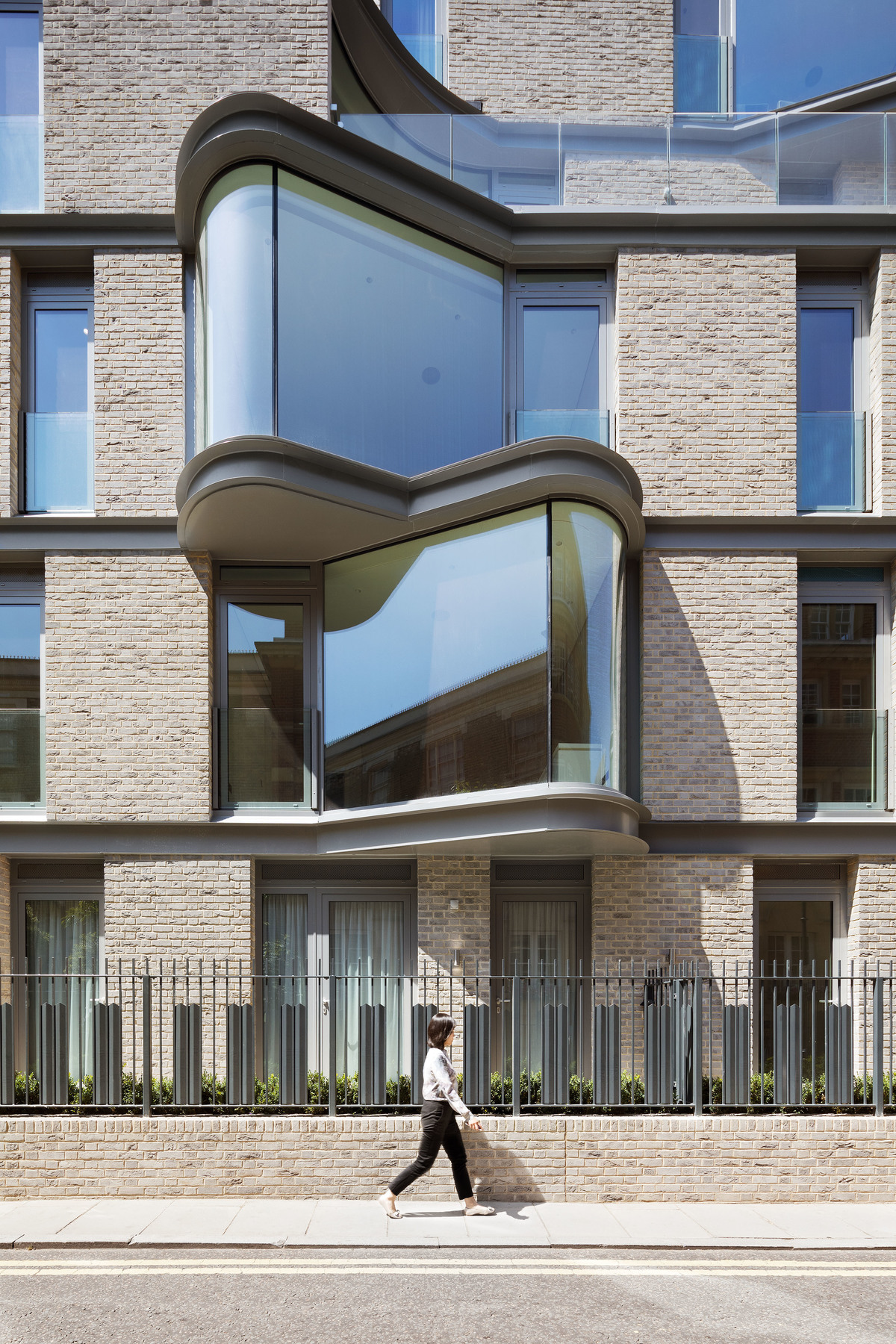 This redesign of the window element is characterised by the use of curved glass which extends elegantly from the building whilst enlarging the living space.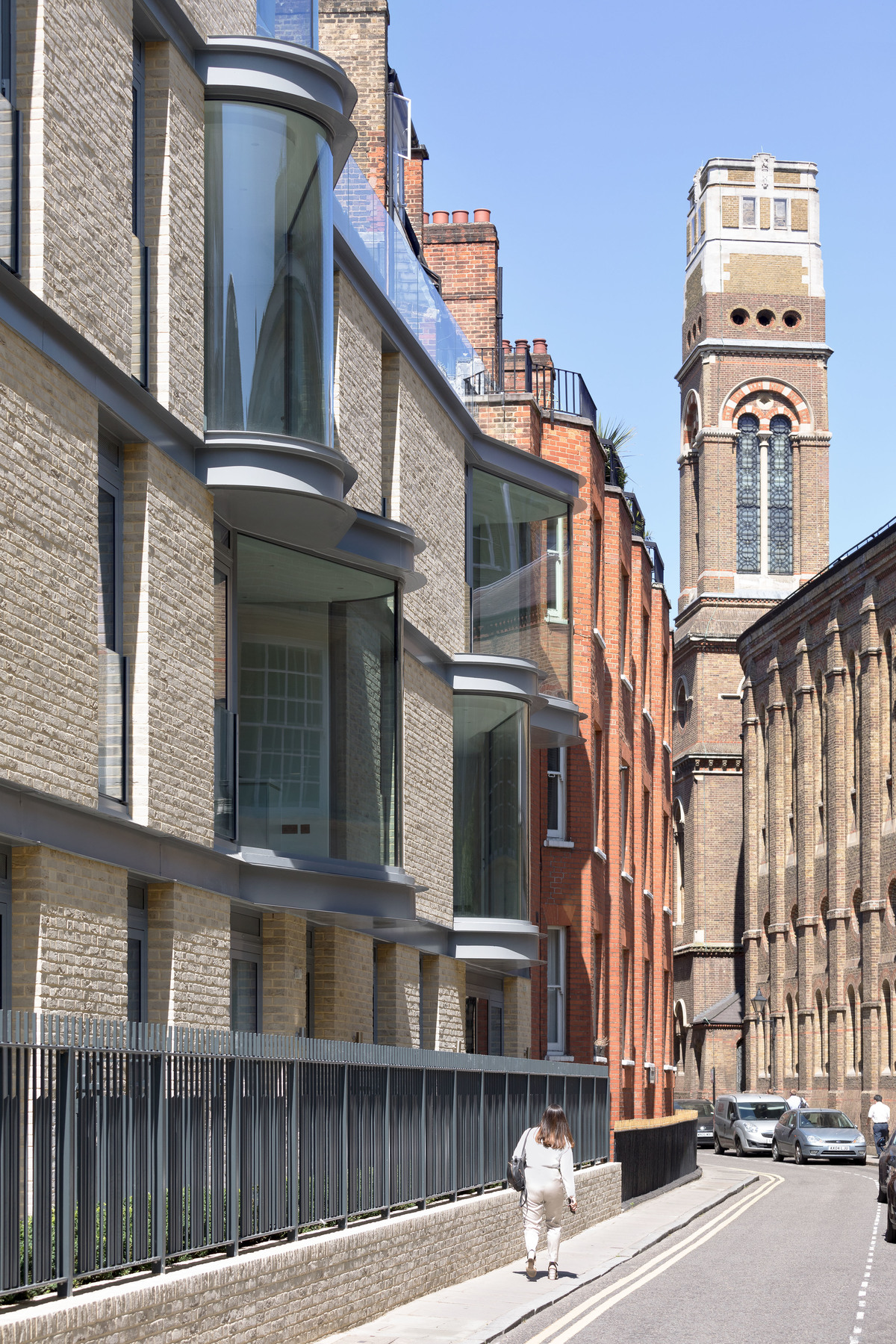 "The placing of the bow-window according to each living room permits a semi-external spacial experience," says Amrita Mahindroo, director and co-founder of DROO.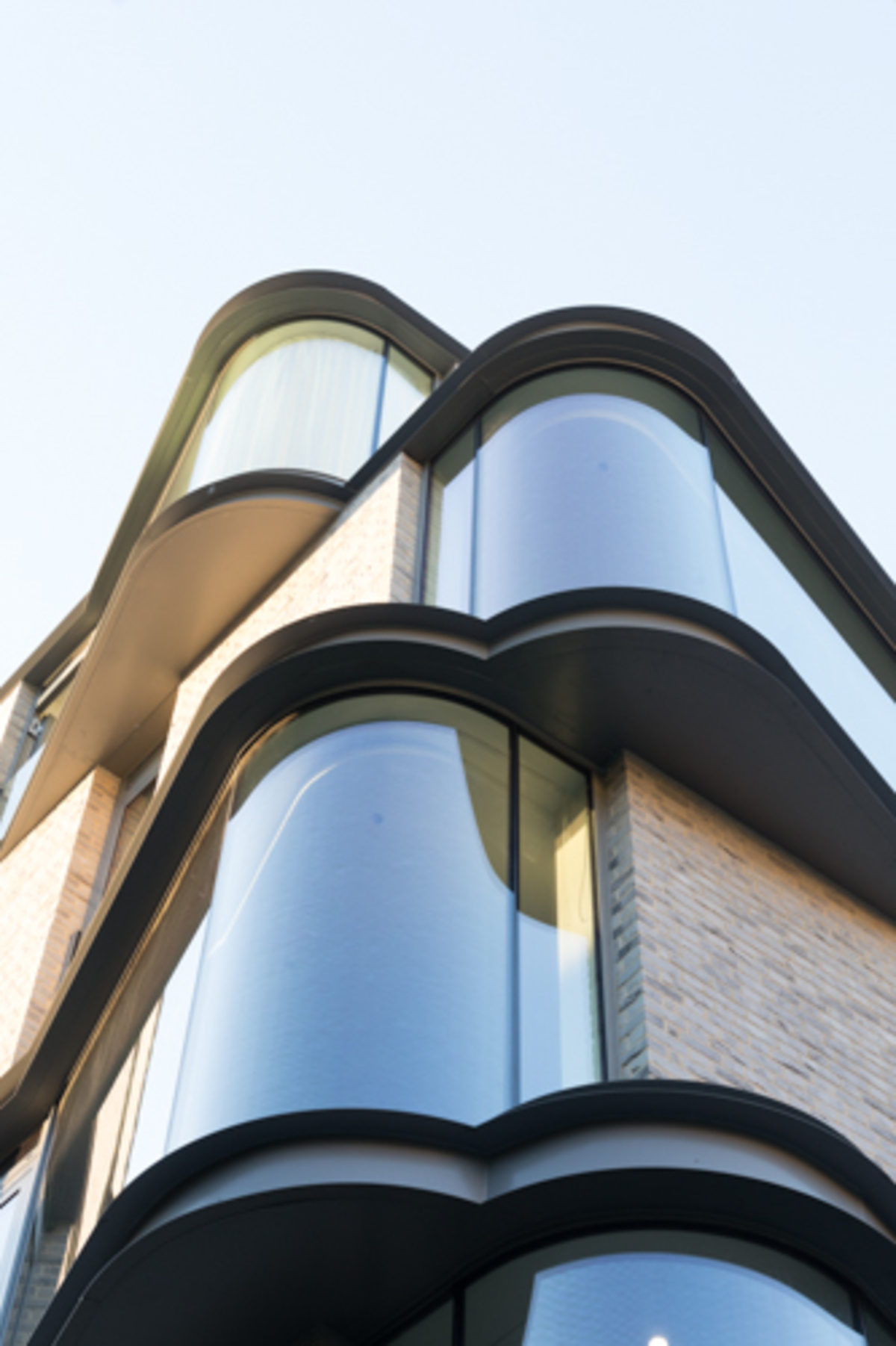 "The building's fabric is approached with a similar concept – using existing materials in a contemporary manner, ensuring a clear differentiation between the historical fabric of the city and the contemporary iterations whilst creating a dialogue between the two."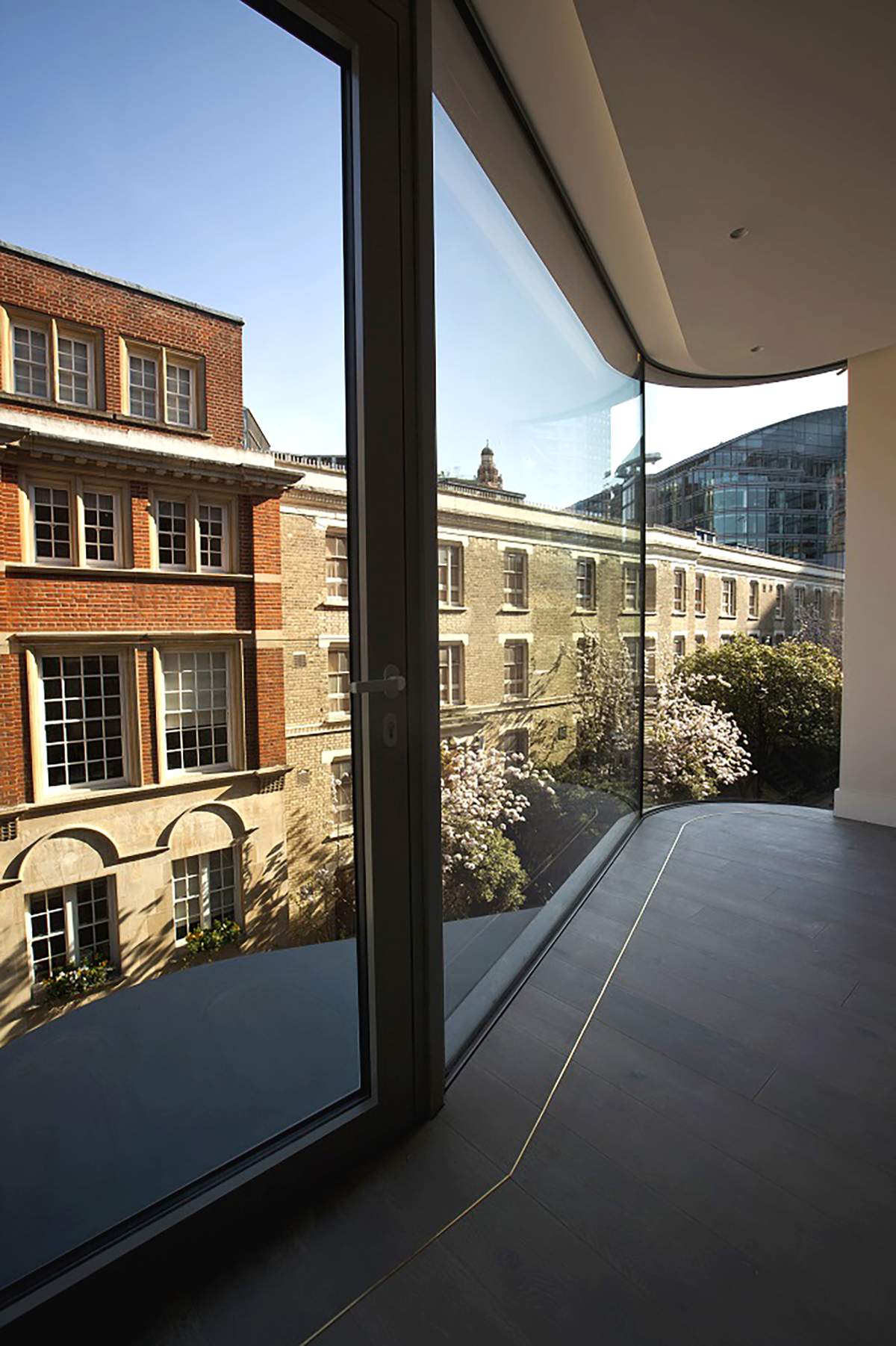 Photography by Freya Najade