Photography by John Gollings.
BVN's newly-designed chapel, The Sanctuary, features a one-of-a-kind sliding glass façade.
Situated at Bunurong Memorial Park, south east of Melbourne, the chapel's unique window wraps around the building, providing a view of the surrounding Lake Australis. Designed, manufactured, and installed by Australian industrial design firm TILT, the operable façade consists of three curved glass panes, forming a floor-to-ceiling window, which can be lowered to waist-height to allow open-air access to the environment and raised to offer protection from the elements.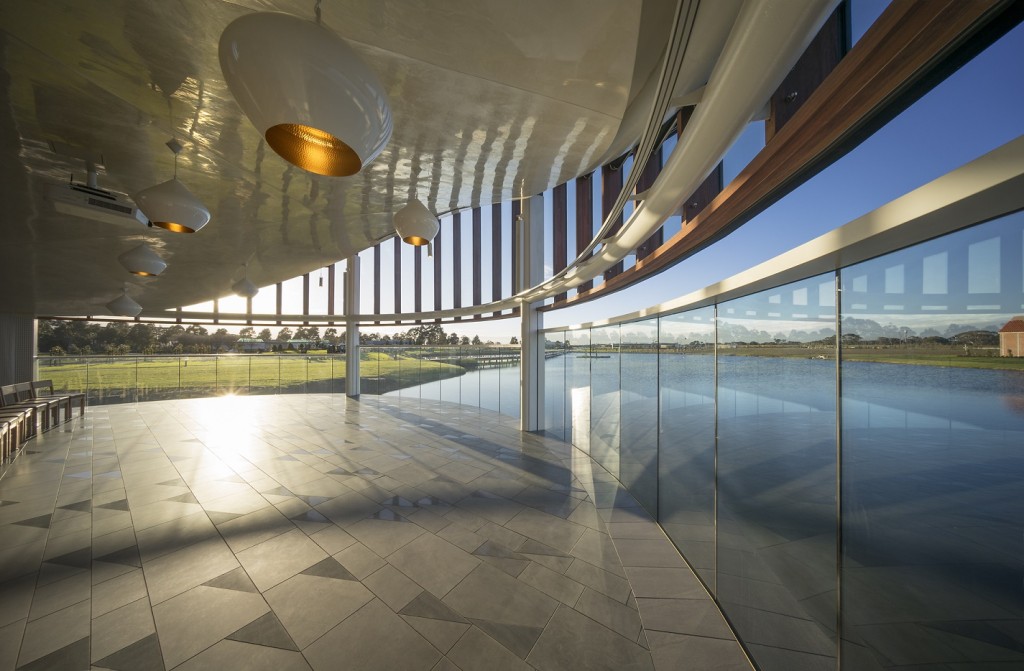 Each window, weighing approximately 2.5 tonnes, is raised and lowered by synchronised electric actuators – a system designed to seamlessly integrate with the building and quietly and effortlessly operate, so as not to disrupt event proceedings.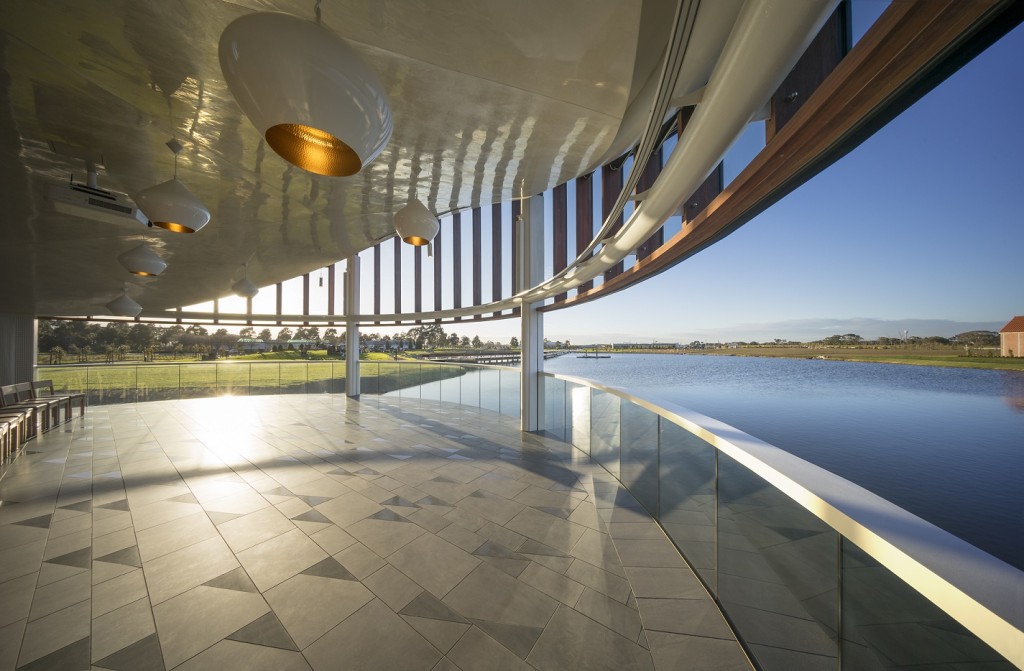 According to TILT Managing Director, Tim Phillips, the integration of a technical series of windows in the building required considerable cooperation between the architect, builder, and industrial design team. "It was great to collaborate with BVN who were adventurous in their approach to the conceptual design," Phillips said. "We needed to work very closely and establish clear expectations for building tolerances early in the design phase – this was critical to the successful integration of the architecture and industrial design."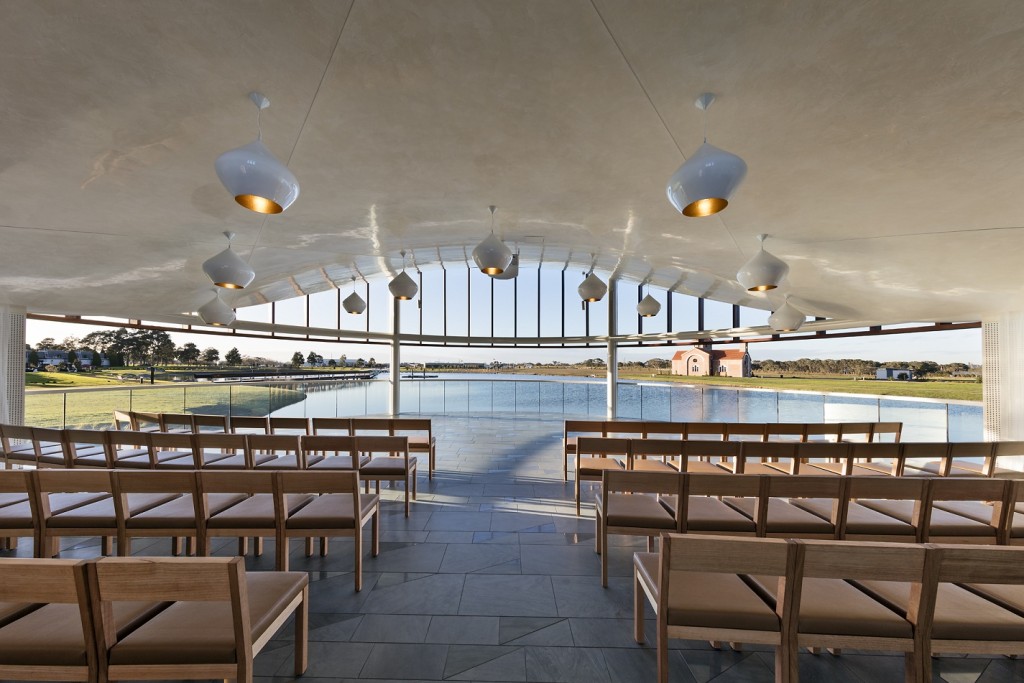 "What we have collectively achieved is a flexible design that enables the client to offer a unique facility that makes the most of all weather conditions and its cantilevered positioning over the lake," he added.