Bringing in influences of Japanese Zen, homeowner and architect Renjie Teoh rejigged this 1920s Regency-style Heritage apartment into an uber-functional space, all on a shoestring budget.
Proving that a clever floor plan and sensitive approach can result in a comfortable and thoughtful home, Teoh's apartment in Sydney's Rosebank also brings in plenty of personality, but not without a few hiccups along the way.
"I bought the apartment with encouragement and financial support from my parents. They were worried that I'd never being able to save up for a place, so by helping me out I could concentrate on my career," says Teoh of how he secured the property.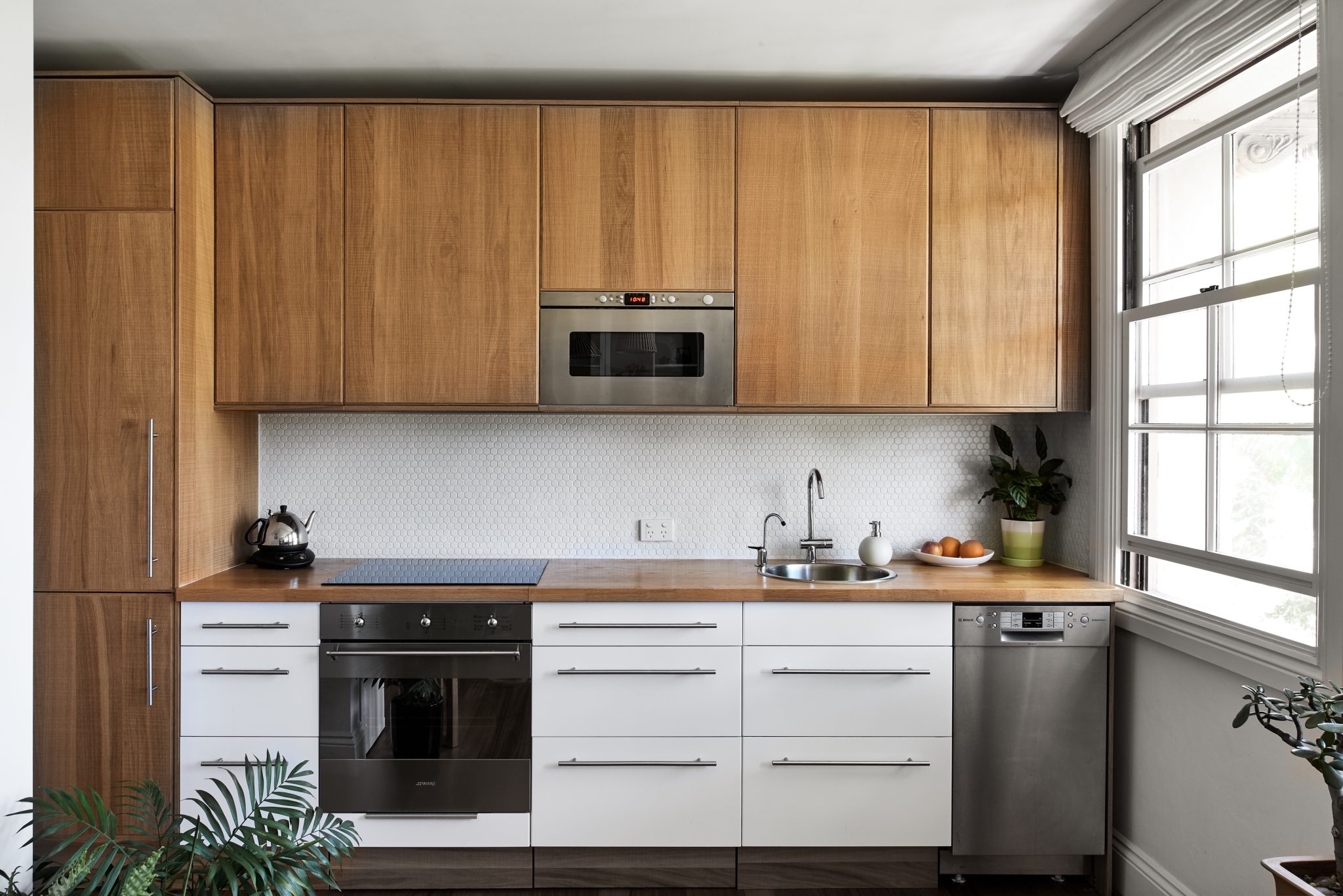 Despite the assistance from his family, Teoh worked around the clock, outside of maintaining a full-time job, to get the renovation done. "At the time of purchase, I was a graduate architect working for Cracknell & Lonergan Architects. The design time actually ran in tandem with the construction time as I was keen to minimise my rental expenses and wanted construction to go ahead as soon as was practicable after settlement. It meant I often had to rush out plans and detail drawings in time for the contractor the next morning. It was an incredibly stressful period for me!"
As with many building projects, budget was a challenge. "Fortunately, I wasn't IKEA shy and quickly resorted to using IKEA hacks for certain joinery elements, like the kitchen cabinetry. But even though it has resulted in a space that isn't as 'architecturally polished' as I would have liked, it does have a lightness and down-to-earth charm," explains Teoh.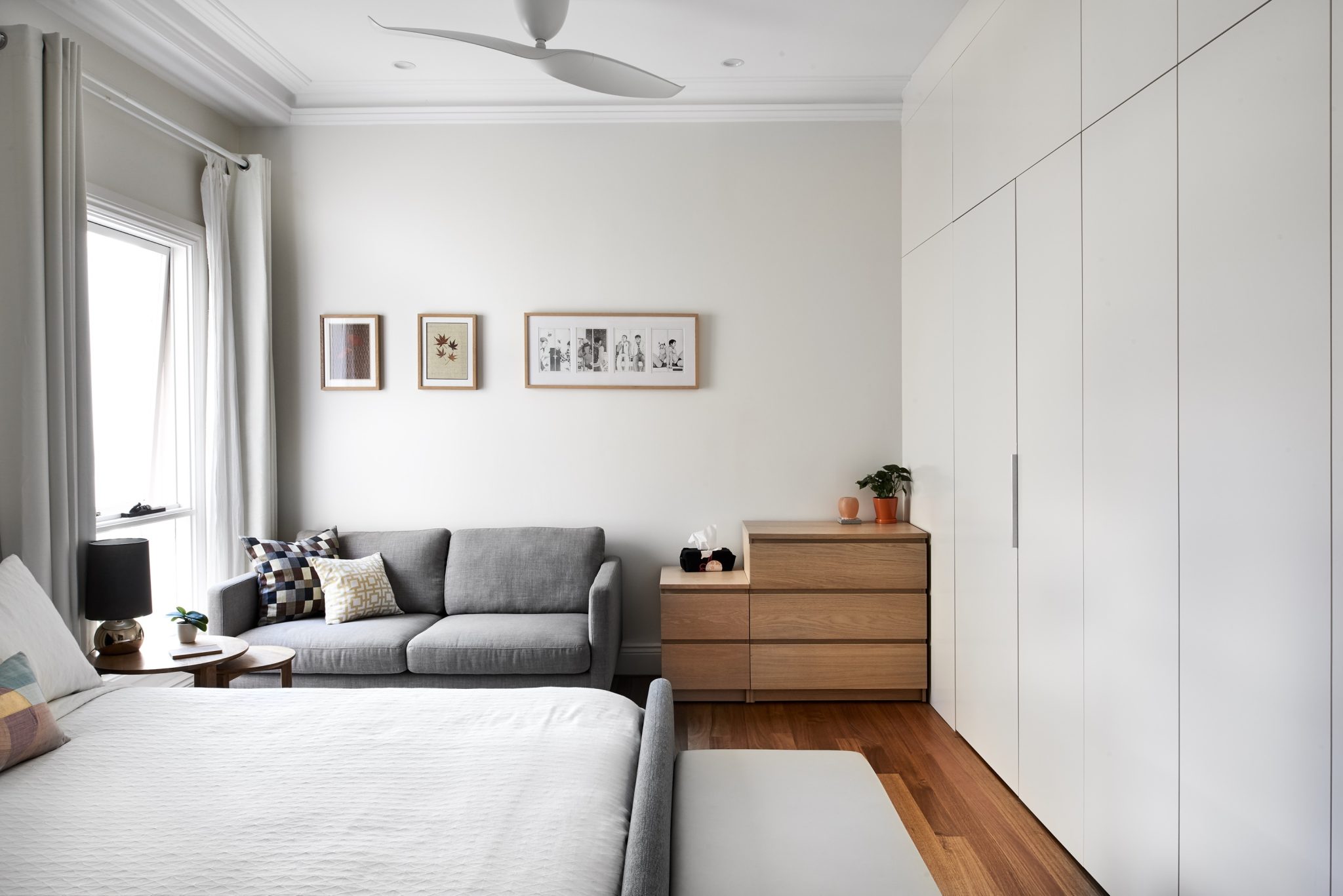 A major element of the design was pushing into the bathroom and bedroom by two metres in order to make the kitchen/living larger. The relocation of the bathroom also meant a secondary hallway could be created to conceal a wardrobe, laundry and storage, while providing an access point to the bathroom. This rearrangement of the floor plan eliminates the common bugbear of needing to direct guests through the master bedroom to use the bathroom.
When speaking of the design aesthetic, Teoh says that he wanted to bring in "a lot of warmth and texture in materials, sensitively overlaying them onto the existing 1970s-restored Georgian-style bones". Part of the desired Zen-aesthetic comes out in the custom-made Japanese shoji screen doors, which were handmade by Peter Crompton of Shoji Studio in Sydney. The screens provide a finishing touch to Teoh's ambition for clean and simple lines.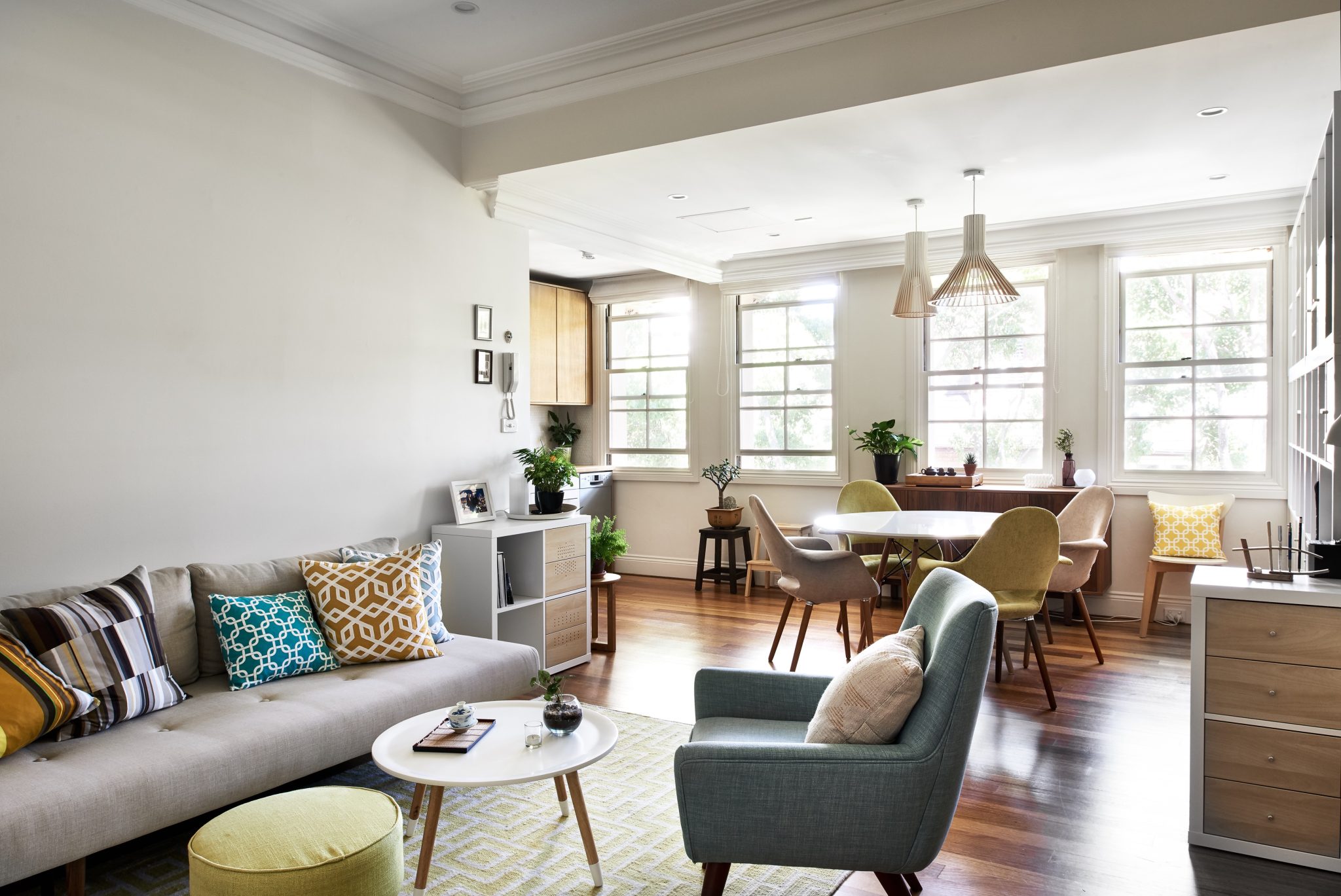 The building has been privy to a long and colourful history – from its 1920s origins, through to a postwar, inner-city slum, followed by a boutique hotel in the 70s and reverting back to an apartment in the 1990s – this bespoke and charming one-bedroom home proves that good things can come in small packages… or small spaces rather.
Photography: Ryan Linnegar
rjarchitect.space