Article by ADR contributor, Bryan Chung. Above image: Melbourne Shrine of Remembrance, image from Museum Victoria
This Anzac Day marks the centenary of Australia's most solemn national occasion, acknowledging the first campaign that led to major casualties for Australian and New Zealand forces during World War One. The Great War brought an infantile Australia to the global battlefield, revolutionising international relations and heralding dramatic, permanent social change. But a hundred years on, what impact did the war have on Australia's modern architecture?
Australian architects certainly played their part during the war effort. Sir Talbot Hobbs was an Australian architect who became Lieutenant General of the Australian army. Leighton Irwin was a soldier who returned home to open the Architectural Atelier in Melbourne. Other servicemen like Philip Hudson and James Wardrop would later design great factories, schools, and public monuments like the Shrine of Remembrance.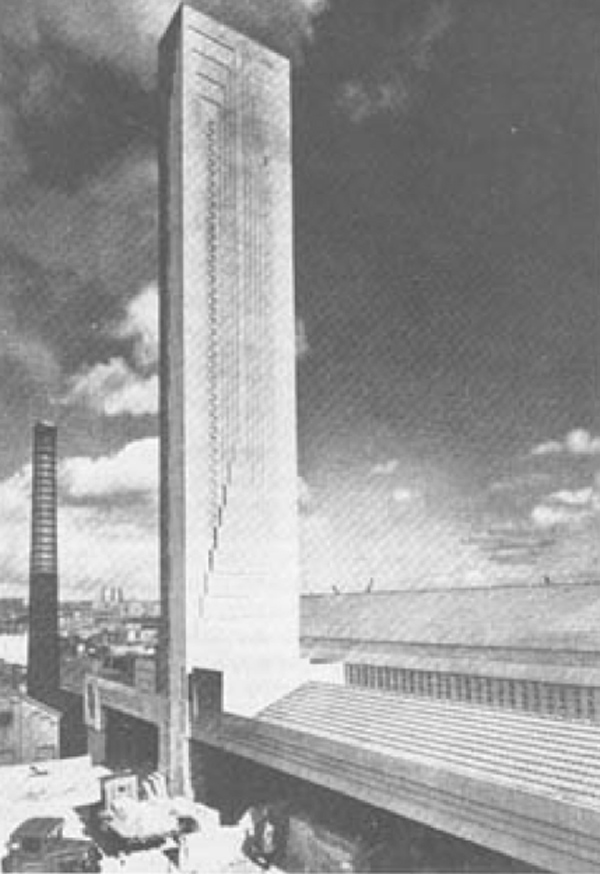 Many of these architects were soldiers in their twenties and thirties, and would have spent their youth in the trenches or behind the frontline. One would imagine that their experiences on the battlefield would fundamentally change their perceptions of space. But in the years after the Great war, there was strangely no immediate effect on Australian architecture.
In fact, the First World War made little difference to Australian architectural progress. Even though the war introduced new building types and new inventions, it also brought severe physical and cultural destruction. The previous social and economic order was disrupted, and as a result, Australia's optimism in architectural innovation was also undermined.
The main effect of the First World War was that it caused Australian architecture to turn back on itself. Among the design community there were feelings of nostalgia, and a strong yearning for the past. There were a few, mainly foreign, architects interested in new types of architecture. But the majority of what was built during the interwar period grew out of the Arts and Crafts movement of the late nineteenth century.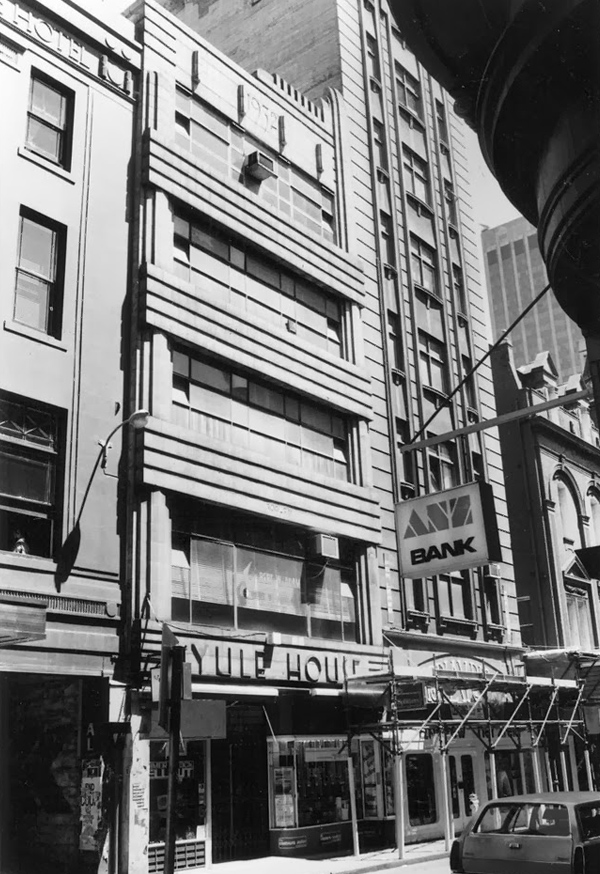 In the years after the war, there was a distinct lack of large architectural commissions in Australia. Architects turned their efforts to building single-storey detached houses, which were largely derived from simplified Classical styles. Buildings forms were fairly austere with limited embellishment, a result of economic stringency. Mostly architects continued to dabble in heritage designs, and they were mainly concerned with restoring Australian society to its pre-war condition.
The Australian public's resistance to the unfamiliar language of modernism is evidenced in the winning Shrine of Remembrance design of 1923. The architects, Hudson and Wardrop, looked to ancient Greek monuments to evoke classical virtues. Their winning design incorporated elements of the Parthenon and the Mausoleum of Halicarnassus, and this allowed them to draw comparisons between Australian soldiers and the ancient Greek heroes.
But in the latter half of the 1920s, a more optimistic sentiment to Australian architecture was emerging, facilitated by increased travel and improved communication. In 1928, Leighton Irwin opened his Architectural Atelier, and in 1929, the Australian Institute of Architects was formed. In addition, architectural magazines were now being widely circulated in Australia, and architects were encouraged to do away with nineteenth-century tendencies, and to begin again from scratch.
The turning point came in 1932, with the construction of the Yule House (pictured above), by Oakley and Parkes on Melbourne's Collins Street. The building had a simple formula.  Horizontal bands of glass were set in geometric patterns of fixed and opening panes. The building had a clean stucco surface with dominant spandrels, and an asymmetrical composition. Many succeeding buildings in Melbourne would imitate this style. 1932 also produced pioneering designs such as the Shell Building, and the Manchester Unity building which had antecedents in the influential Chicago Tribune competition.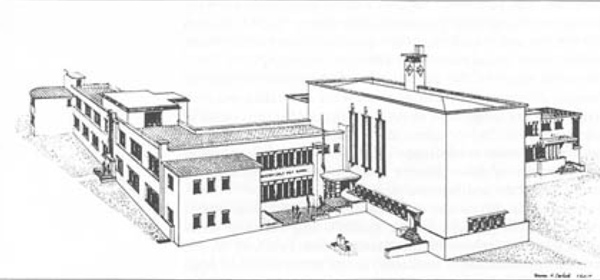 In the following years, modern architecture in Australia would develop a newfound confidence. Distinctly modern projects became more commonplace, showing that Australian society had become more cosmopolitan, and less insular. Architects freely applied modernist principles to housing schemes, school buildings, and public infrastructure projects.
Important Australian architectural projects of this period include the 1932 Pyrmont incinerator by Walter Burley Griffin, and the 1933 Macpherson Robertson Girls High school by Norman Seabrook. Significantly, in 1938, the Housing Commission of Victoria was established to replace Melbourne's vast post-war slums with modern and functional housing.