Featured image: Shishane Park, where Joost Bakker's Greenhouse Istanbul will take shape. Courtesy sanalarc.prosite.com. Article by ADR contributor, Ben Ice.
The Australia in Turkey 2015 event, centred mainly in Istanbul and Ankara from September to December, aims to celebrate the relationship between the two nations. The event will showcase exemplars in performing arts, film and gastronomy, and will also feature works by designers, architects and innovators from the two nations.
Promoting sustainable living and design, a pop-up restaurant, by artist and environmental activist Joost Bakker, is already under way in Istanbul's Sishane Park. Named Greenhouse Istanbul, it will be built from a steel frame, straw bales and 'living plants'. True to Bakker's holistically environmental approach, the project is designed to be completely sustainable and waste-free in both construction and operation.
Concrete, by Monash University Museum of art, will bring together the works of sixteen Australian and international artists, to explore the effects of time on concrete monuments and built environments, and their natural surroundings. This will be of particular relevance as the event will run parallel to centenary year WWI commemorations, in a nation which features many Australian memorial structures.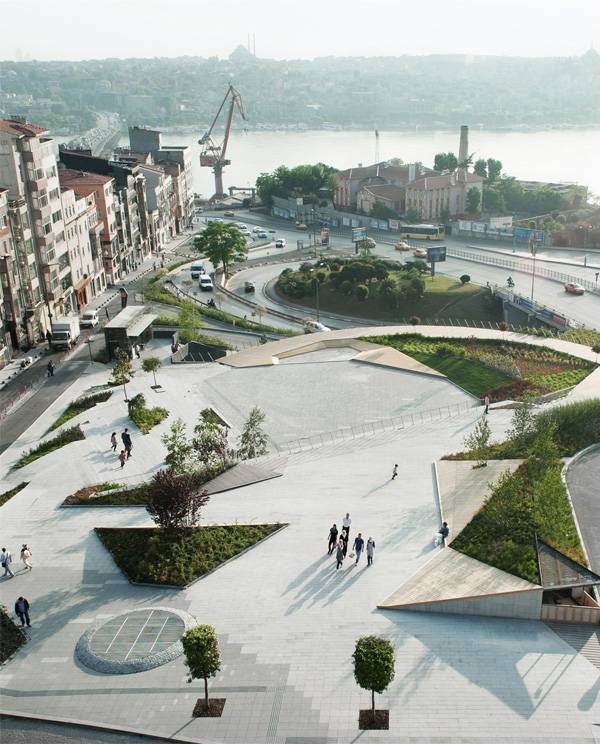 A modern architecture workshop where Australian and Turkish architects will explore and share the most modern technology available in the field, is another example of how the event encourages and will promote collaboration and communication between the two nations.
Sustainable manufacturing will be further explored in Queensland State Library's project 'The Edge', which focuses on biofabrication, and will include a display of  carpet manufactured predominantly of Kombucha blended with other sustainable materials, as well as a chair fabricated from mushroom fungus grown into a mould.
Other notable Australians invited to participate and represent the nation are leading Indigenous performing arts company, Bangarra Dance Theatre, the world's largest short film festival, Tropfest, and the Stephanie Alexander Kitchen Garden Foundation.
Australia in Turkey 2015 is funded by the Australian International Cultural Council, part of the Department of Foreign Affairs.