Images courtesy The Buchan Group
A major $50 million refurbishment of the existing Toowong Village Shopping Centre has reimagined the retail experience in Brisbane, including an expansive shopping space bathed in natural light, and a new Sherwood Road restaurant precinct.
The redevelopment has reinvigorated Toowong Village which, prior to the transformation, had largely remained in its original condition since the centre opened in 1986.
Australasian design firm The Buchan Group was appointed by Retail First to provide Architectural, Interior and Graphic design services to the project, revising the centre's original concept into a modern and inspiring design. This included new finishes throughout the complex, a reconfigured retail plan, new centre entry statements and an external restaurant precinct as part of the façade refurbishment.
The Buchan Group Senior Associate Anthony Tai said the reconfigured retail layout had transformed the centre and significantly improved sightlines and pedestrian circulation flow.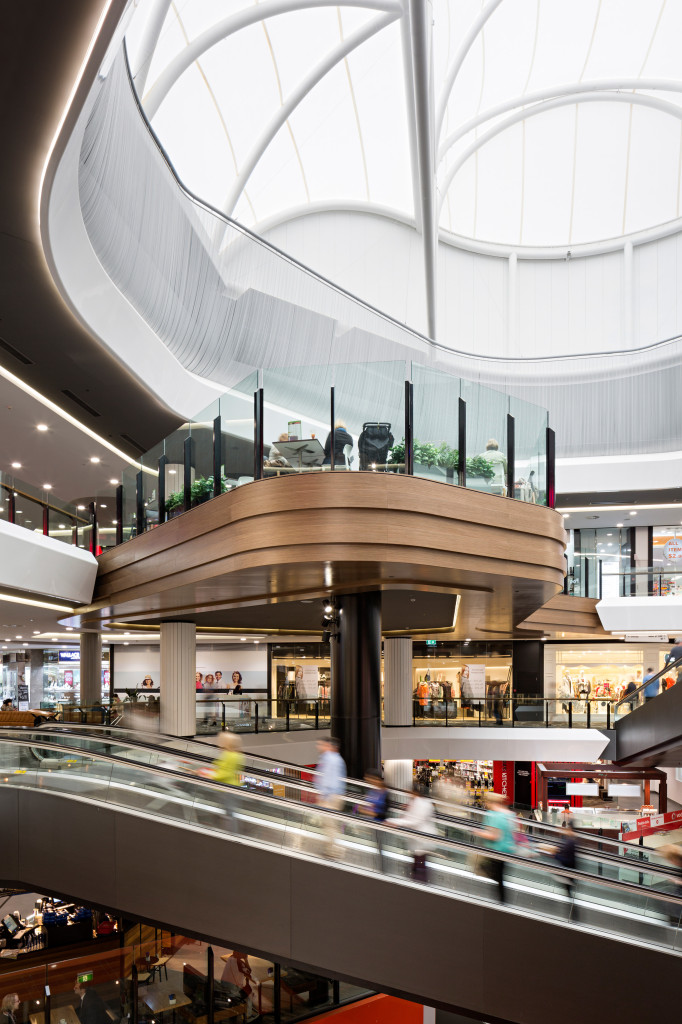 "The team's brief was to complete an internal revamp of the centre and to create a more lively 'street presence' for the centre externally," he said.
By activating the previously blank façade of the shopping centre with a new restaurant precinct, and by increasing the amount of casual dining options on offer for nearby apartment dwellers, the centre has been urbanised and integrated into the existing Sherwood Road streetscape.
The 'hero' and focal point of the centre's design is undoubtedly the three-storey atrium. New finishes have been applied to all existing elements and recessed strip lighting further accentuate the volume and height of the centre.
The profiled atrium edges have combined with the new screen curtain at the top to provide the centre with a new sculptural and dynamic 'heart'.