Photography by Emma Cross.
Though it is Victoria's second largest city, Geelong is not known as a hub of cutting edge architecture. ARM's new Library and Heritage Centre is set to raise the architectural bar in the sprawling port town, historically defined by its industrial factories and warehouses, indicating its significance as a major manufacturing zone.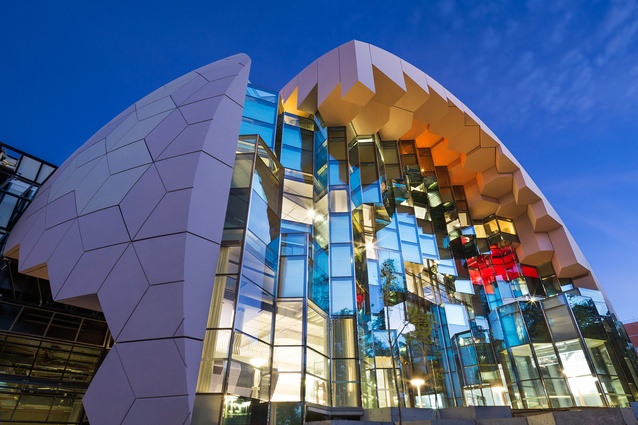 A futuristic alien dome, which appears more akin to a dramatic science fiction set than a building dedicated to literature, now stands prominently on the site of the original library.
Its six floors are well equipped with smart tables, digital microfilm readers, arts collections, books and abundant e-sources, providing a library facility that truly caters for the tech requirements of the twenty first century. The multi functional building also includes a top floor event space and a ground level café.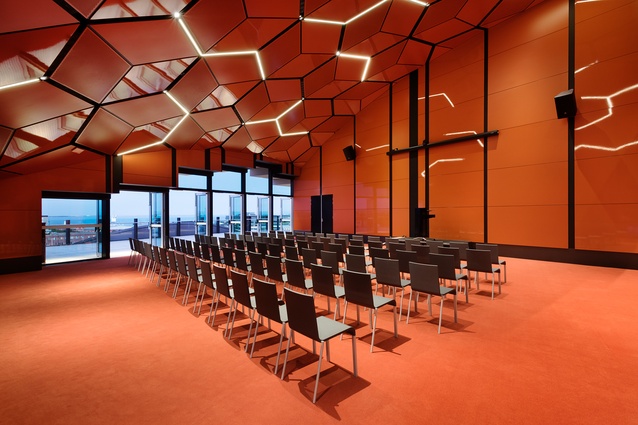 "During the concept design phase we explored the idea of blending the building and the park through various forms," explains a statement on ARM's site. "The final design of The Dome (which was conceived as an erosion of spherical forms) not only extends the building into the park but is also reminiscent of great library reading rooms such as the State Library of Victoria and Boullee's concept for a monument to Newton."
The $45.5 million dollar project is the largest ever undertaken by Geelong City Council, and announces ARM's particular brand of distinctive, unconventional architecture to the regional centre.