Above image: Middle Park Studio, Jean-Paul Rollo Architects; imagery courtesy Peter Bennetts.
ArchiTeam is a not for profit organisation that aims to put its members needs first, providing support in running a successful practice to small or medium-sized and emerging studios throughout Australia. Since 1991 ArchiTeam has offered members professional development, networking, marketing and essential business services. It is not surprising that its membership base continues to grow – ArchiTeam now represents over 500 members nationally. It's an intriguing model, somewhat antithetical to other institutional bodies that are a little too cumbersome and dated.
It is clear why architects would feel the need to become a member given ArchiTeam offers reductions in professional insurances and indemnities, as well as opportunities to partake in various seminars such as Continuing Professional Development (CPDs), business support documentation and free mentoring. It would seem they offer a more approachable, user-friendly organisation that aims at supporting the architecture community.
In 2005 they began a bi-annual awards competition, which is now a yearly event. Curiously, the team awards an "unbuilt" category; this could be suggestive of an industry in an economic slump or making a statement as to the need for architectural ideas. More interestingly, the awards were originally categorised as small, medium and large projects. They were removed of typology, freed of typical architectural focus. However, it seems to have more recently switched to categorisations of commercial, residential, community and unbuilt.
The 2014 ArchiTeam Awards, held on 13th November 2014 at No Vacancy Gallery, Melbourne, was the team's best yet. In receiving a record total of 69 entries the entry field was far more extensive than had previously occurred – no doubt testament to this year's high calibre jury: Paul McGillick (independent writer and editor), Shelley Penn (architect and Chair of the National Capital Authority) and Des Smith (Chair of Architecture, Deakin University).
The award winners are as follows.
Residential award (joint winners):
Merton Street, Thomas Winwood Architecture – a refurbishment Albert Park requiring sufficient internal modernisation and reorientation to provide new light sources created through additional window installations.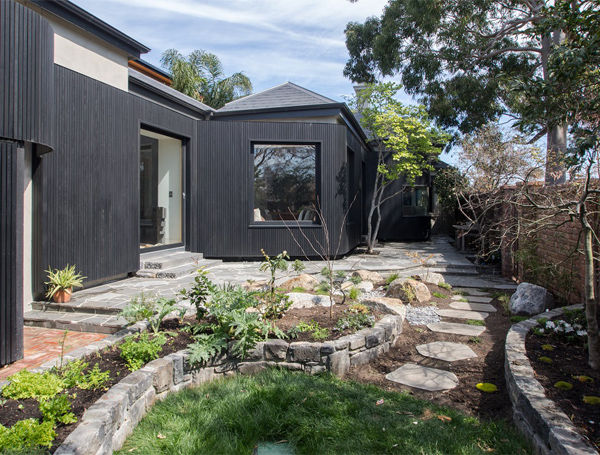 Skin Box House, man|architects – an extensive addition located in Windsor, incorporating the integration of a large, floating upper storey finished with a luminescent external skin. The elegant design is a simple solution to the restrictive building envelope.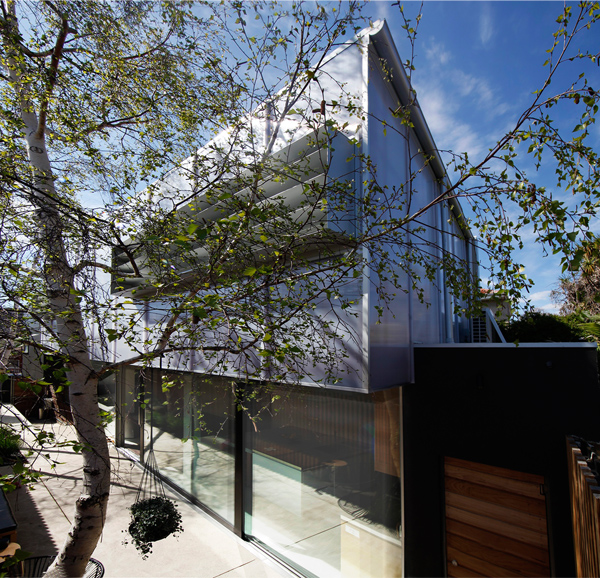 Residential Award commendations:
Woodend House, Studio OSK
Magnolia House, RMR Architects
Community architecture award (winner):
Pamela Coyne Library, Branch Studio Architects – a renovation and extension designed to revitalise a previously under-utilised school space at St Monica's College, Epping. The final design integrated a multi-functional librarian's desk and stair to join split levels.
Community architecture award commendation:
Lemur Exhibit Melbourne Zoo, Snowdon Architects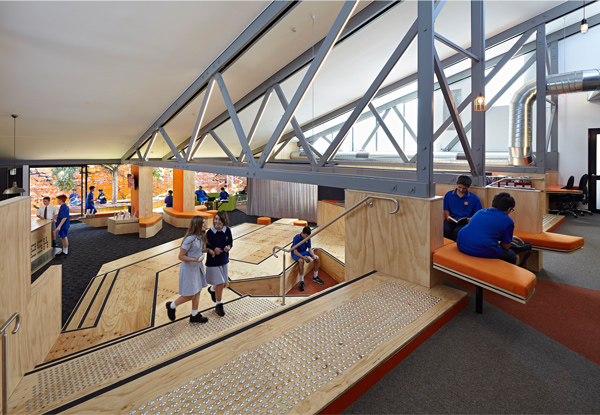 Sustainability architecture award (winner):
Pamela Coyle Library, Branch Studio Architects – crafted with energy-saving in mind, the design reduced the library's running costs through improved window insulation and ventilation, increased external sunshade and use of timed lights. Locally resourced materials and labour were used throughout the building process.
Commercial architecture award (winner):
Middle Park Studio, Jean-Paul Rollo Architects – located on a narrow block in a busy residential area, the addition of an artist's studio to the roof of an existing garage is reminiscent of SANAA's New Museum in New York. Managing a restrictive footplate, the studio is disguised as two asymmetrically stacked shipping containers.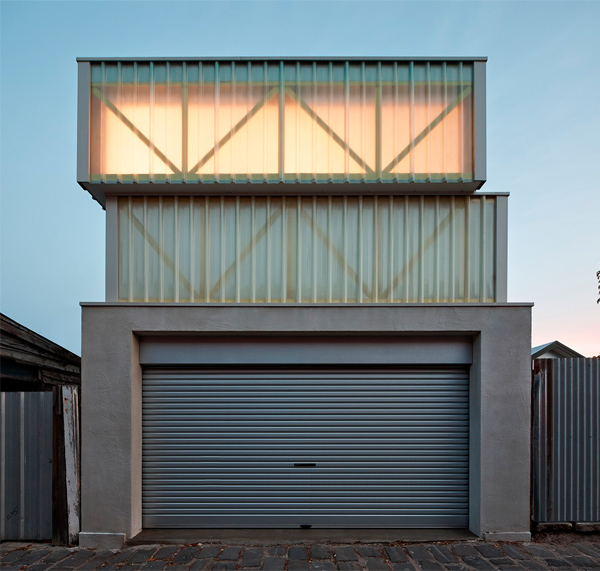 Unbuilt architecture award (winner):
The Tinderbox, Index Architecture – a concept design for the refurbishment of the Hans Christian Andersen Museum in Denmark. This design implemented subterranean passages and gallery spaces to increase the museum's usable space without encroaching on the heritage garden.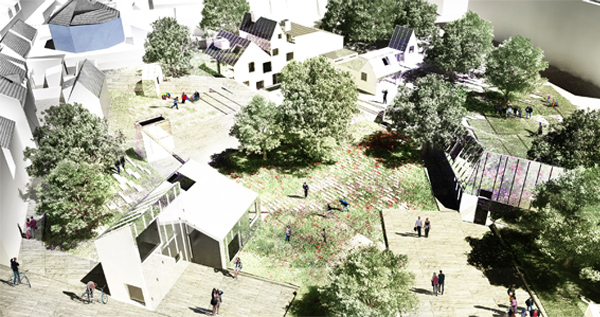 Winners and general submissions were displayed at No Vacancy Gallery from November 12-23, 2014. For more information on the awards head over to www.architeam.net.au