ADR has teamed up with Sydney spirit mavericks Archie Rose for the ultimate design collaboration and competition!
Earlier this year, we called on three of the country's best interior designers to create bespoke labels for Archie Rose's insanely good Tailored Spirits Collection.
Now, we're giving you the chance to win one of five prize packs featuring three bottles – one from each designer – valued at $297.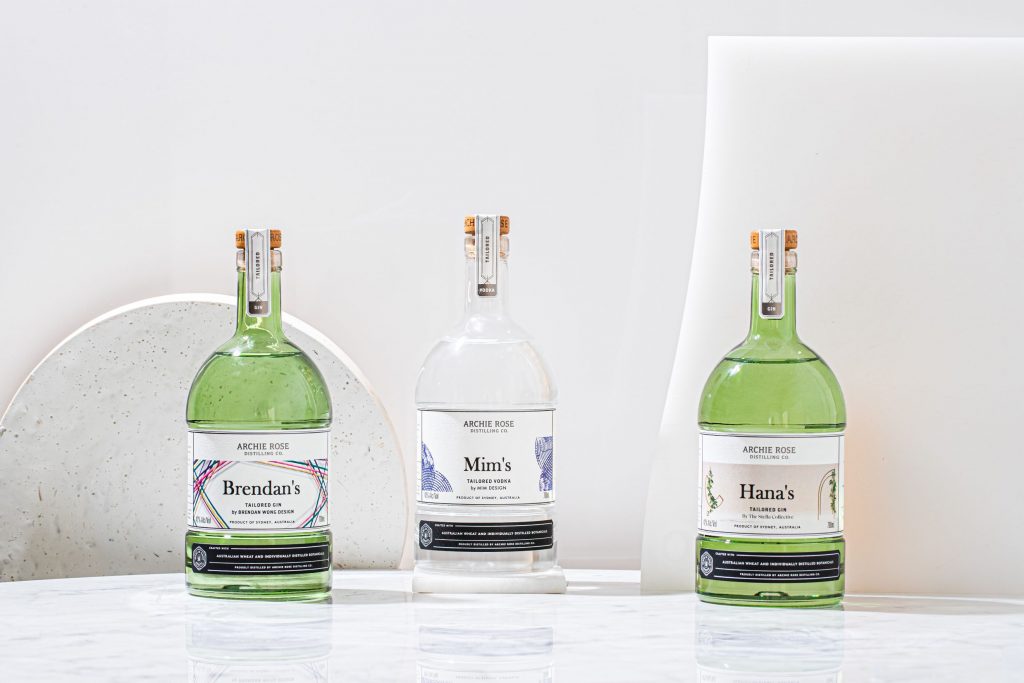 It all starts with Archie Rose's Tailored Spirits. The Rosebery distillery has been giving vodka, gin and whisky aficionados free rein to design their own custom labels and combination of botanical flavourings for a while now.
And after teaming up with contemporary Sydney artist Elliott Routledge last Christmas, Archie Rose turned to ADR for something a little different.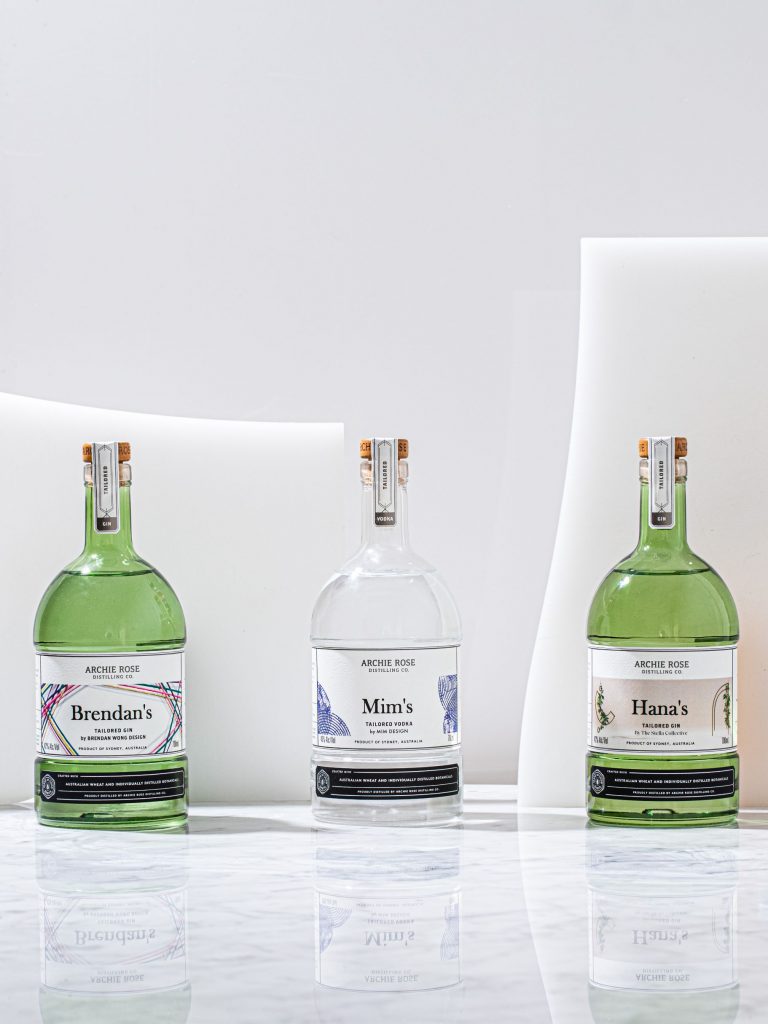 Enter Mim Fanning, Brendan Wong and Hana Hakim.
The three designers were set loose on Archie's labels with the ambitious brief of penning what Tailored meant to them.
Along with their limited edition design, the trio also created a signature blend of botanicals to match.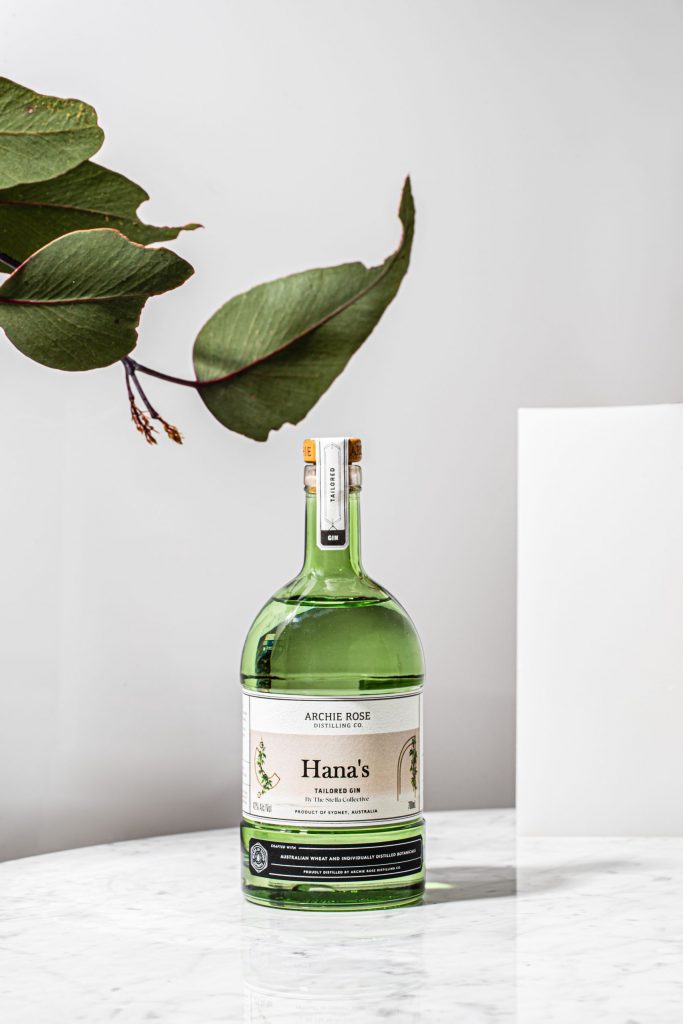 Hana Hakim of Melbourne's The Stella Collective was inspired by clean shapes for a label awash with golden arches and bright green vines on a soft pink background.
Hints of lemon myrtle, honey and rivermint come together in her botanical blend for a tailored gin that speaks of all things summer sunsets.
Hakim is joined by fellow design doyenne, Mim Fanning of Mim Design.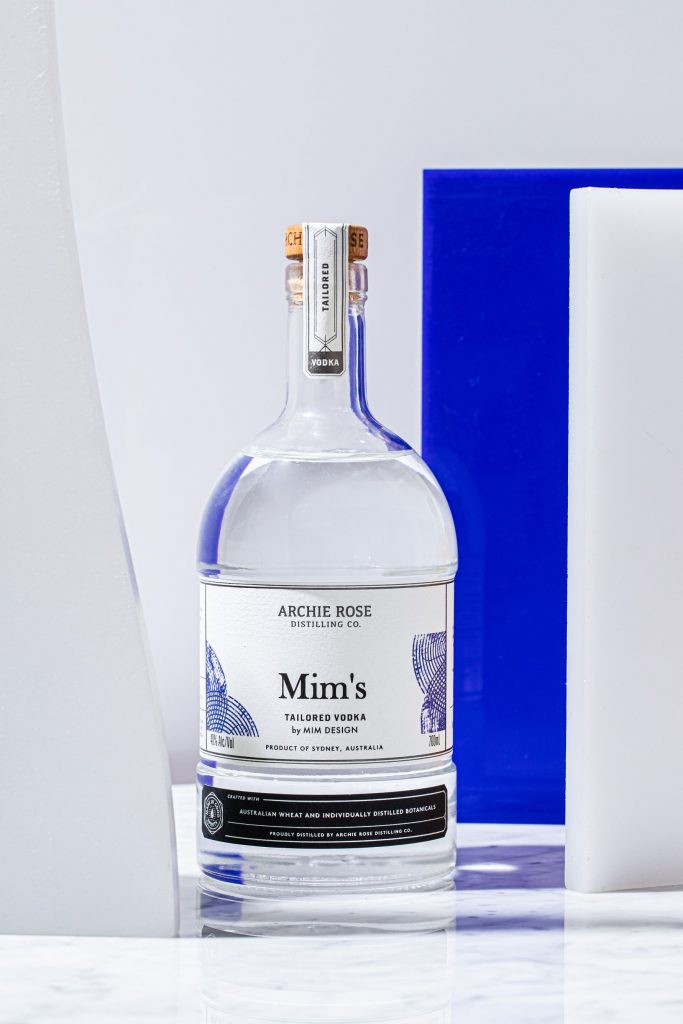 The self-confessed lover of the Cosmopolitan put her own spin on the classic with a tailored vodka flavoured with raspberry, sunrise lime and a hint of juniper.
Her bespoke label is just as elegant with whorls of a hand-illustrated patten in her signature bold blue.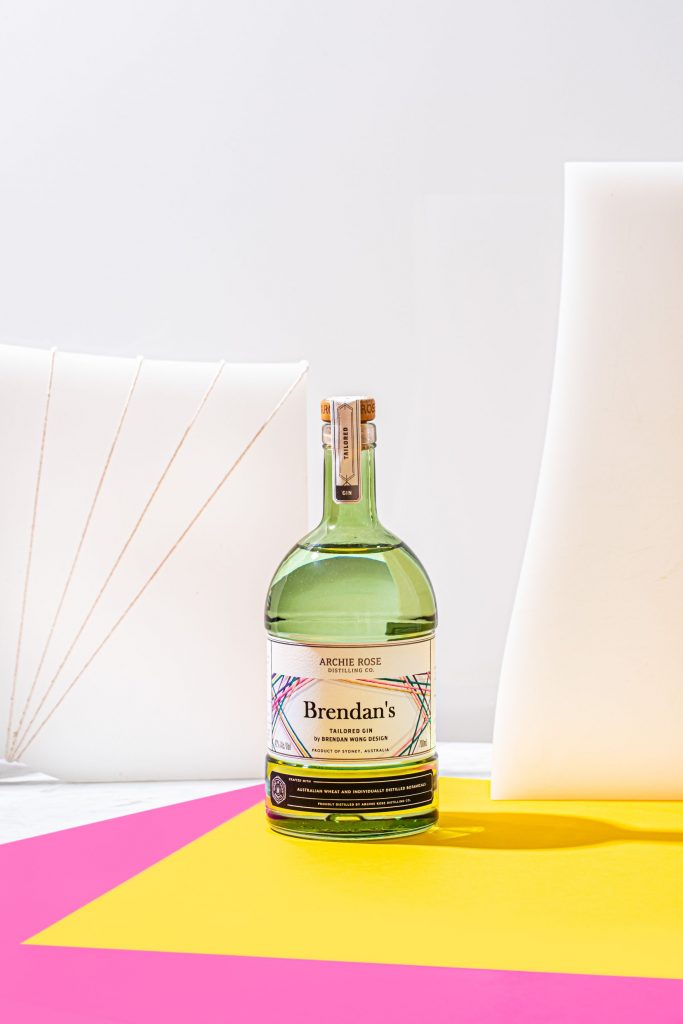 Finally, Sydney's own Brendan Wong completes the trio with a geometric multi-coloured thread pattern he's been playing with all year.
The bright and beautiful label from the man behind the eponymous studio suits his tailored gin blend, which features lemon scented gum and coriander seeds for a spiced, citrus kick.
All three limited edition labels will be available to order on the Archie Rose website from 1 September 2021 until the end of February 2022.
Each bottle is tailor made for you with the option to keep Hakim, Wong and Fanning's botanical blends or create your own from the array of ingredients on offer.
Each designer has also penned a short, sweet message to include on the back of the bottle, which you can leave or replace with your own words.
You can also personalise the front of your label for a truly one-of-a-kind gift.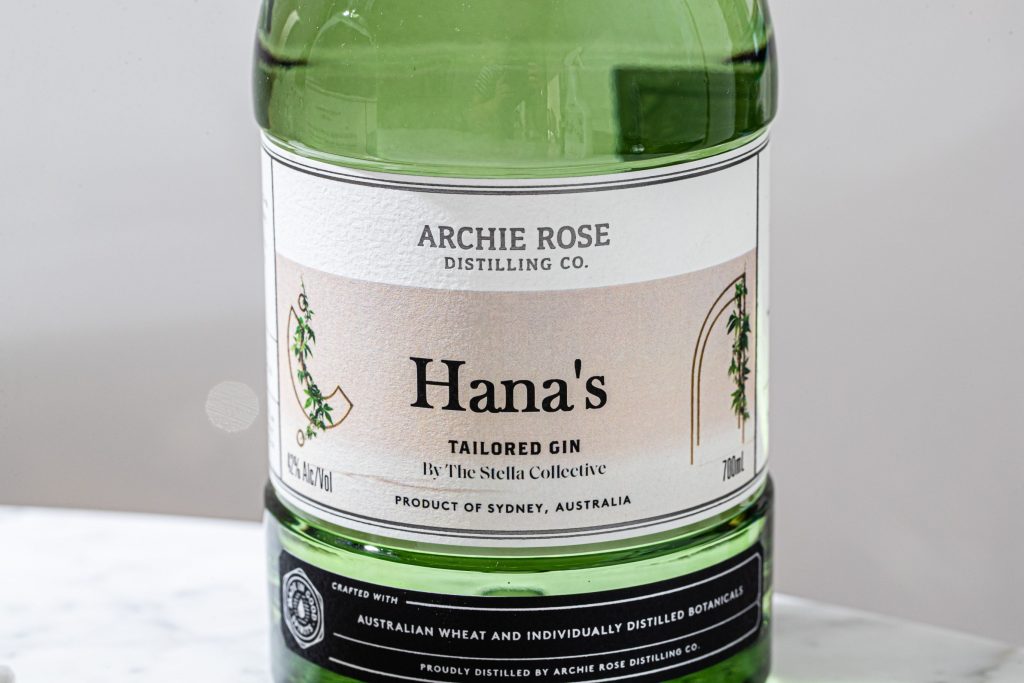 In the weeks between now and the end of the ADR x Archie Rose collaboration in February 2022, we'll be chatting to each of the designers to hear more about the process and philosophy behind their labels.
This competition is now closed.
Photography: Nikki To.