All images courtesy of HASSELL.
Award-winning architects, HASSELL, have taken on the design of Flour Mill – EG Funds' new residential development situated within Sydney's inner-west. Responsible for such projects as the University of Queensland's Global Change Institute and celebrated competition winners of Flinders Street Station's redevelopment project, HASSELL brings a wealth of experience in design ingenuity to the context of multi-residential housing.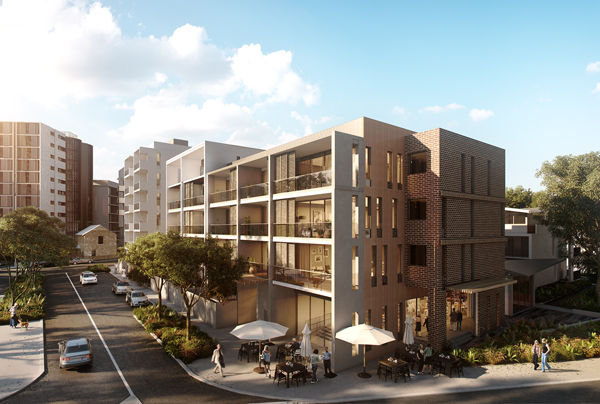 Acknowledging the inherited space that is the Flour Mill and its industrial silos, HASSELL has incorporated a system of scale in their design that echoes the site's industrial proportions, helping to revitalise the city's landmark without creating desultory tension between old and new.
A sense of community is pursued throughout the design of the 300 contemporary apartments. Development Director of EG Grant Flannigan says, "The Flour Mill is all about great living, established open spaces and connectivity – a place to live, to work and a place where it's easy for people to get together."
Apart from the planned communal public park and retail precinct, the design of the project's terraces is such as to reflect existing terraces in Summer Hill's streets – reaching out to its surrounds in an effort to inform Flour Mill's connection to its neighbours.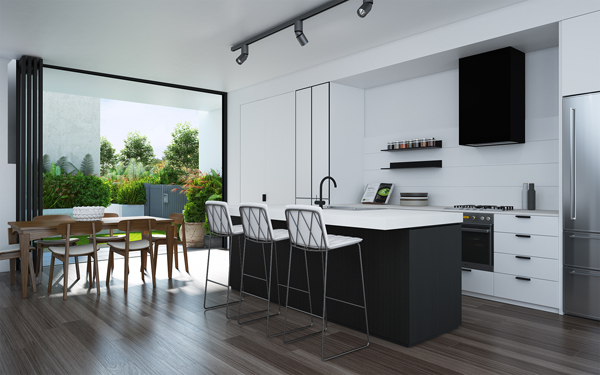 While close to Summer Hill Village and its transport options, the development will incorporate Summer Hill's new connection to the CBD light rail service, giving residents direct access to Sydney's CBD and surrounding suburbs.
A diverse mix of dwellings, including 127 premium studios; one, two and three bedroom apartments; and three and four bedroom terraces will begin construction in early 2015 as the first of two stages in the project's development.