Above image and all photography credit: Christopher Hall Jordan 
Queensland's $1.5B Lady Cilento Children's Hospital, a project seven years in the making, was officially opened on Saturday 29th November.
The design of the 359-bed hospital, by Conrad Gargett Lyons, won the prestigious Future Health Project Award at the 2014 Design and Health International Academy Awards. The contemporary and complex design of the edifice is more than matched by the considered integration of natural light, open space, and diverse plant life in the project's landscape architecture.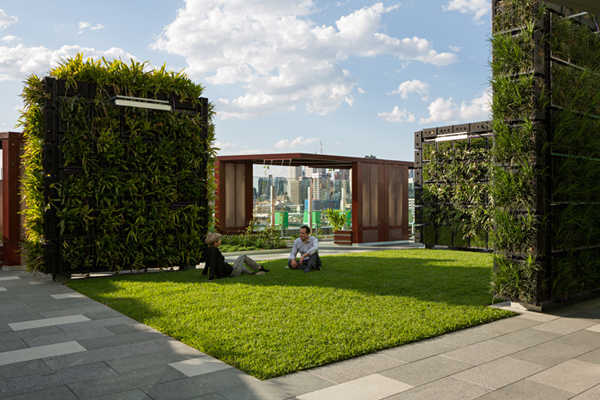 Reflecting contemporary research that highlights the significant influence that nature and the built environment both have on health and wellbeing, an abundance of plant life is incorporated into the design, including: roof gardens with a staggering 46,000 individual plants; six 30-year-old fig trees transplanted to the hospital plaza; a green sloping roof consisting of 23,000 plants; 12 green monoliths and 33 epiphyte columns.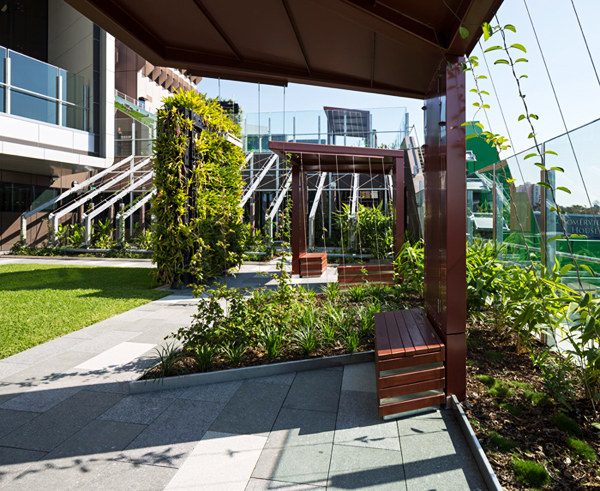 Children's Health Queensland Chief Executive Dr. Peter Steer says building the Lady Cilento Children's Hospital was a highly complex task, which has been successfully delivered.
''I'm not sure there's a facility like this anywhere else in the country.''
The staggered form of the exterior is offset by the interior's functional design, as Dr. Steer notes how important the community vision was to the intent of Conrad Gargett's designs.
''The design team has ensured the hospital is open to the community through major windows that allow people both to see in and see out from this facility." Dr. Steer says. "This not only helps with finding context while you're inside the building but also builds community connections – something critical for a children's hospital.''