The Sydney-based interior design practice completed the interior fitout for Chippendale's new seafood restaurant and wine bar that is grounded in an appreciation for local produce and sustainable design principles.
Located in the former Automata site at The Old Clare Hotel, Longshore by Guru Projects is the most recent offering by dynamic hospitality duo and former Hartsyard owners Jarrod Walsh and Dorothy 'Dot' Lee.
The pair envisage Longshore as bestowing a fresh and sustainable dining experience upon the inner-city Sydney suburb of Chippendale.
"Our menu is inspired by coastal ingredients and techniques from around the world, and we're excited to showcase the best of what our local producers have to offer," says Longshore executive chef and co-owner Jarrod Walsh.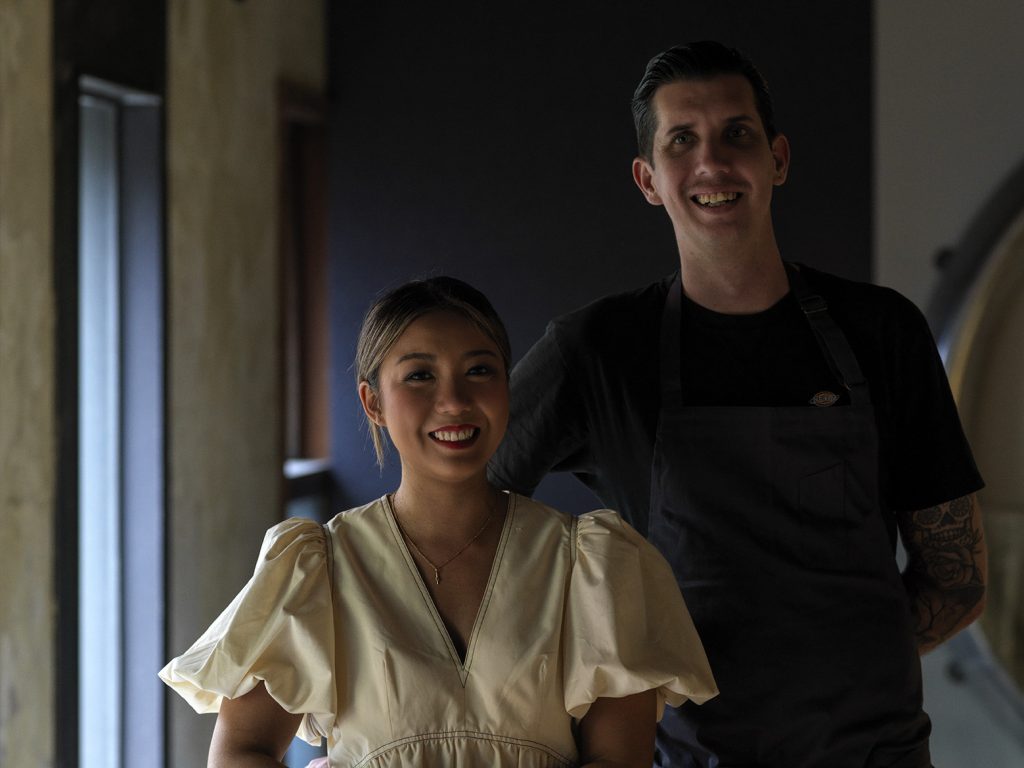 The 80-seat capacity restaurant promises warm and contemporary dining through a menu proudly boasting local produce, alongside an extensive and sustainably sourced wine list, and interiors that pay homage to the calmness and serenity of Australia's coastline.
Guru Projects ensured the interiors exuded the sense of relaxation and bliss often encountered on the coastline through a material palette consisting of raw materials and refined textures.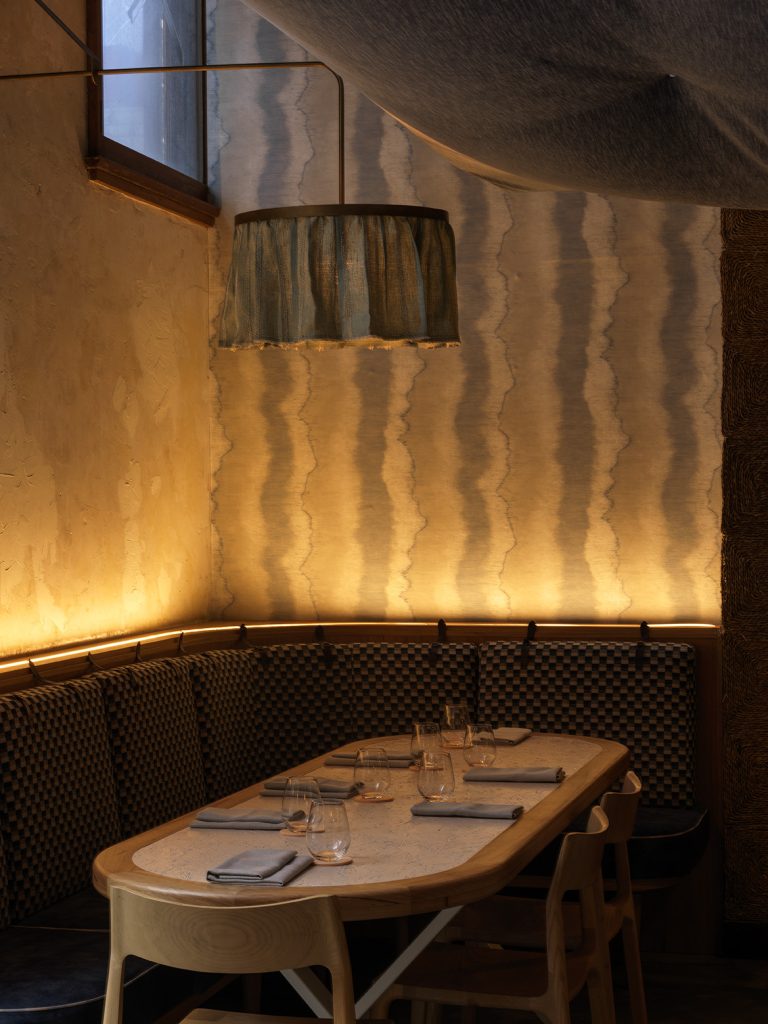 Sandy terrazzo lines the kitchen counter and the palette of blues, mustards and olive greens is evocative of the shoreline.
The restaurant displays artwork and recycled objects reflective of the coastal experience. Warmth and cosyness are met through features such as linen, cushioned banquettes, low-lying lamps and pearl tiles.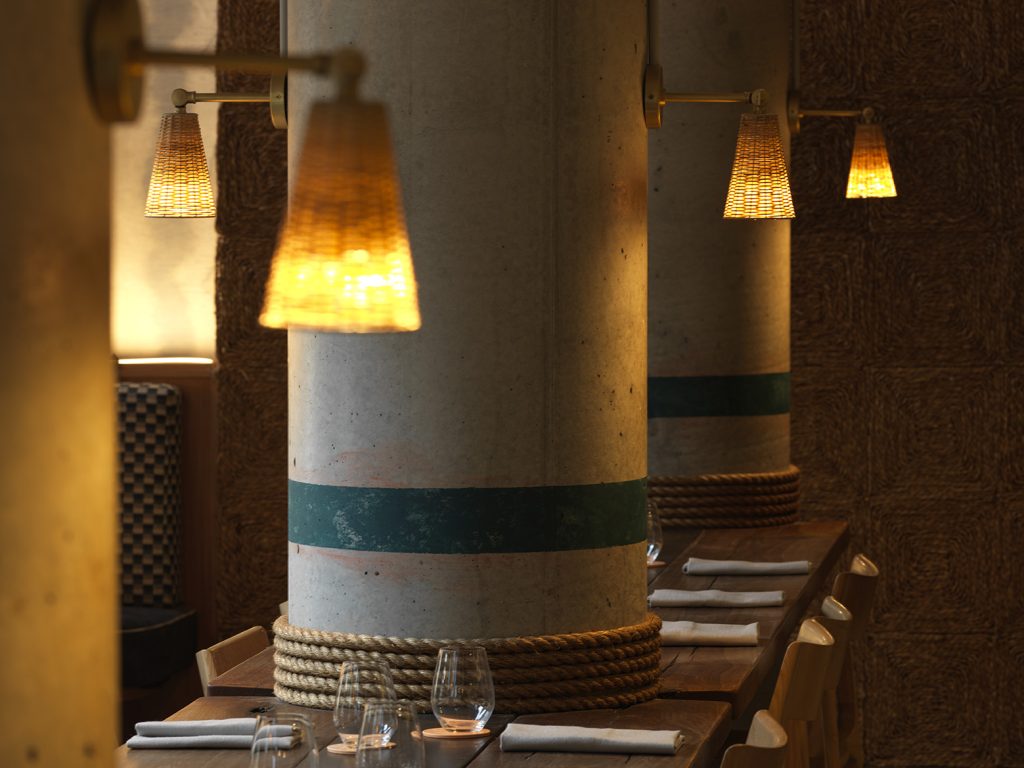 Guests will also feel compelled to observe the excitement of the terrazzo open plan kitchen on the ground floor, whereas an upstairs bar functions as both an event space and dining area for those opting for the 10-course snack flight menu. Diners chasing a quick snack and a drink can cop a seat in the outdoor area.
Longshore offers a five-course tasting menu in addition to the 10-course snack flight menu. Patrons can expect mouth-watering headliners such as raw Tasmanian scallops with mandarin koshu and makrut lime, Paroo red kangaroo tartare with salted muntries and fish selection that changes daily.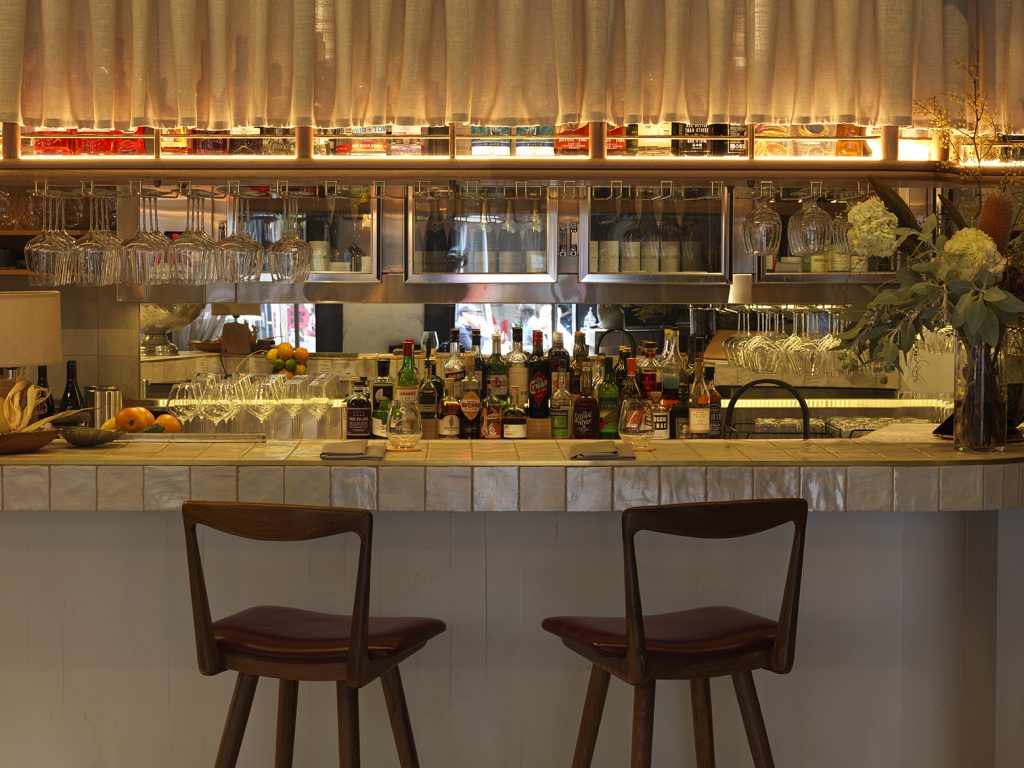 Sweet-tooths are treated to desserts of seasonal fruits and native ingredients such as melon custard and coconut sorbet with ginger jam and makrut lime sabayon.
The restaurant is committed to offering the best in sustainable 'dining and wining' – the beverage list includes a list of cocktails that draws on leftover ingredients from the kitchen.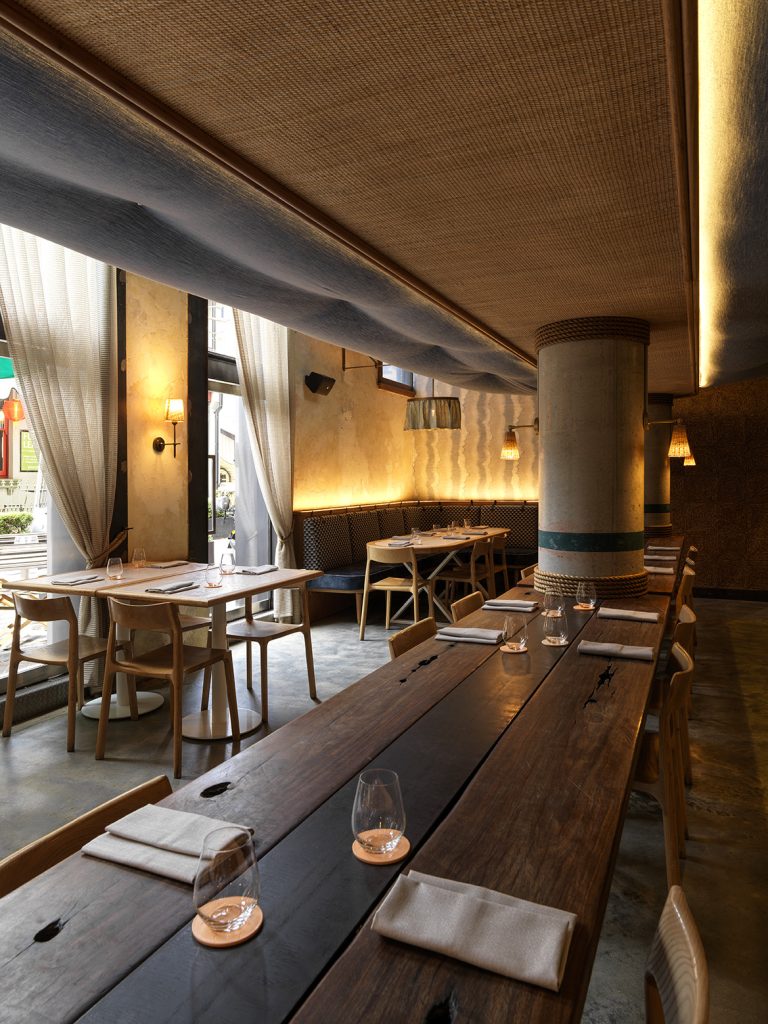 Walsh and Lee are delighted to contribute a playful, relaxed and inviting dining experience to Chippendale.
"We're thrilled to be opening Longshore as the suburb's first dedicated wine bar and seafood restaurant," Walsh finishes.
Photography by Jason Loucas.
Check out NOMAD Group's transformation of Reine and La Rue with Heritage Victoria, RBA Heritage Architects and Akin Atelier.