On a cold Friday afternoon in September, I sat down with KING Fabric Development Manager Sebastian Nash to chat all things premium fabrics.
I was stuck in my spare bedroom in Melbourne, but Sebastian was beaming in from his far sunnier Sydney attic, which he had converted into a mini workshop replete with all the gorgeous new season premium fabrics KING has in the works for the rest of the year.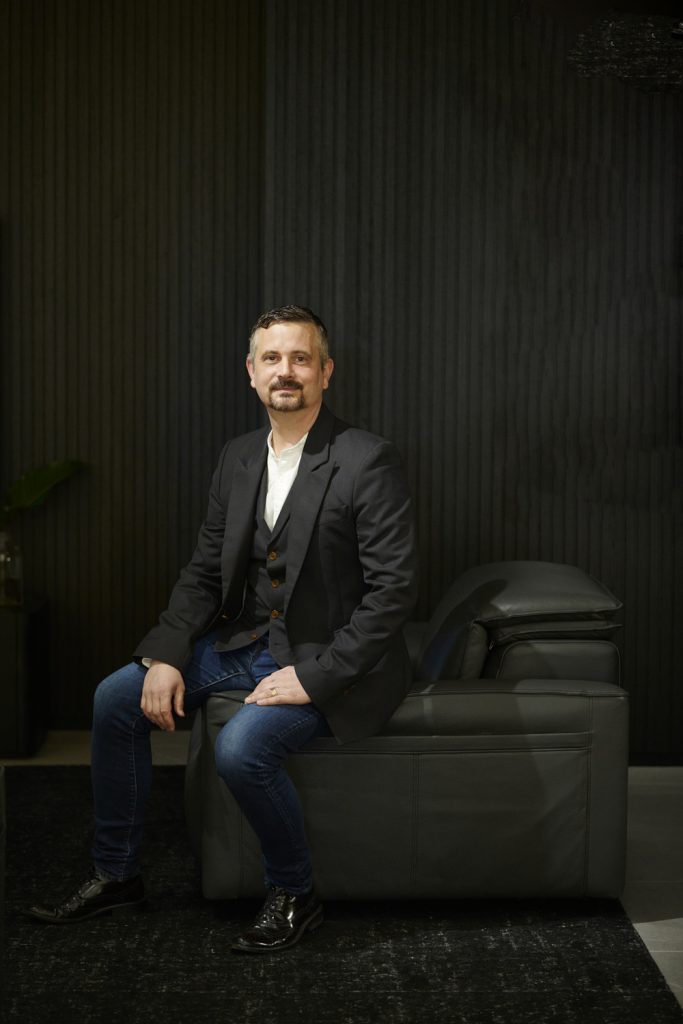 Sebastian's enthusiasm was infectious, while the fabrics themselves were beautiful, textured and surprisingly evocative, even from hundreds of kilometres away and presented through a tiny laptop screen.
"My background is working for textile editors," explains Sebastian. "So when you're developing a collection, you want the collection to work back on itself. You're not looking for 'yay, the latest fad', you want a holistic approach.
"When it comes to KING, the aesthetic is understated, minimalist and not overly decorated – Australianism in a nutshell."
Australianism is at the heart of the KING Premium Fabric Collection. Sebastian sources textiles and leathers from the US, Asia, Europe and locally, but the look and feel are very much inspired by the way we live and the things we value.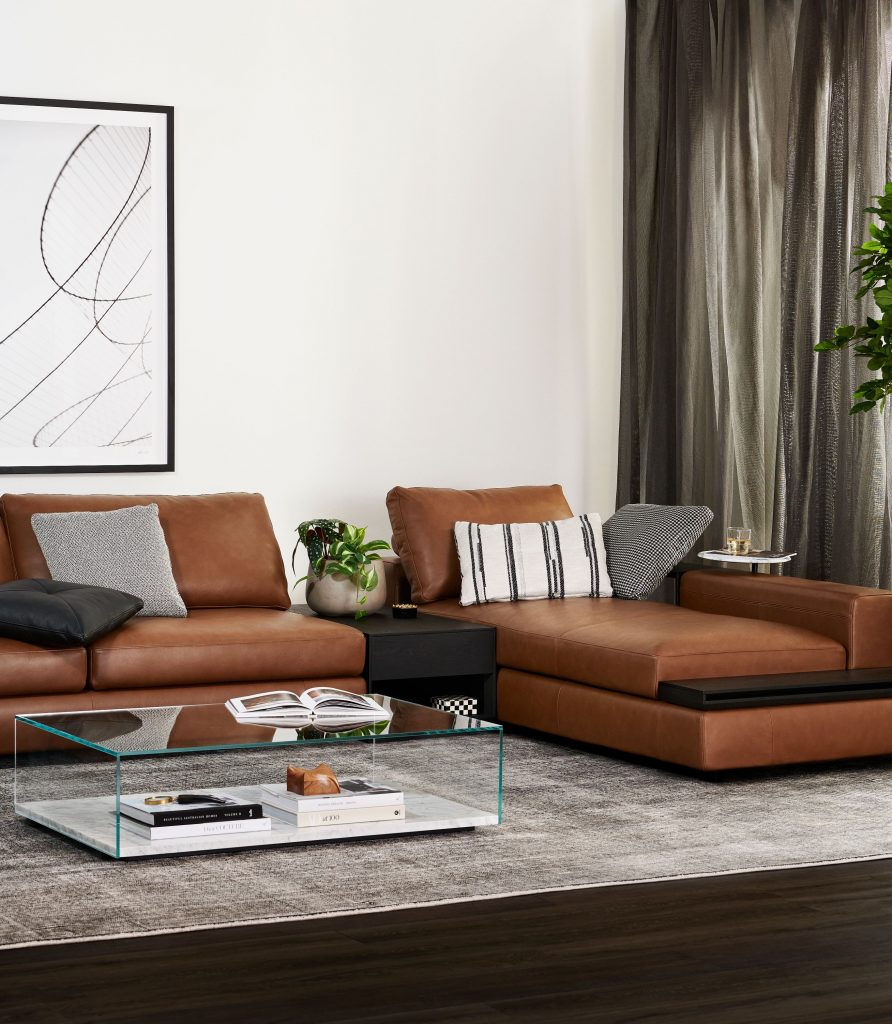 Often that means tweaking designs, recolouring fabrics or even starting more or less from scratch to build up a new product.
Case in point, Sebastian's gorgeous take on a classic Houndstooth redesigned in rusts and inks from a watercolour painting or the Eden Check, which came from a drawing.
"It came from a simple line drawing in pen and ink that I converted into a large-scale check," he explains.
"It's a little more relaxed, almost like it was doodled or born on in a way that shows we're not taking ourselves too seriously.
"Australia I believe leads the way in modernism, but it's a very relaxed modernism. There's something about our interiors and our furnishing that just captures how we enjoy our lives."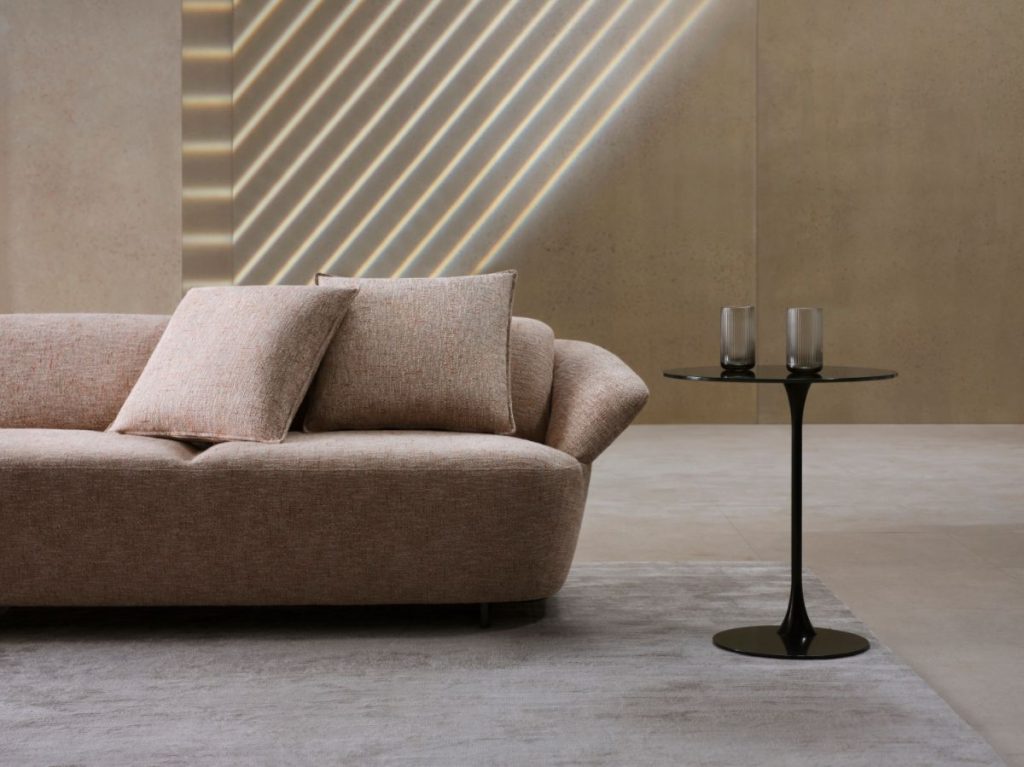 When it comes to creating a new collection of premium fabrics, Sebastian often sneaks a peek at what the KING in-house design team is doing.
Take the newly launched Fleur sofa.
"I started doing more boucles [for that collection] because I knew they would look beautiful on Fleur. And I talked to our furniture designers and listened to them. Often that's where my ideas come from. It's a very organic process."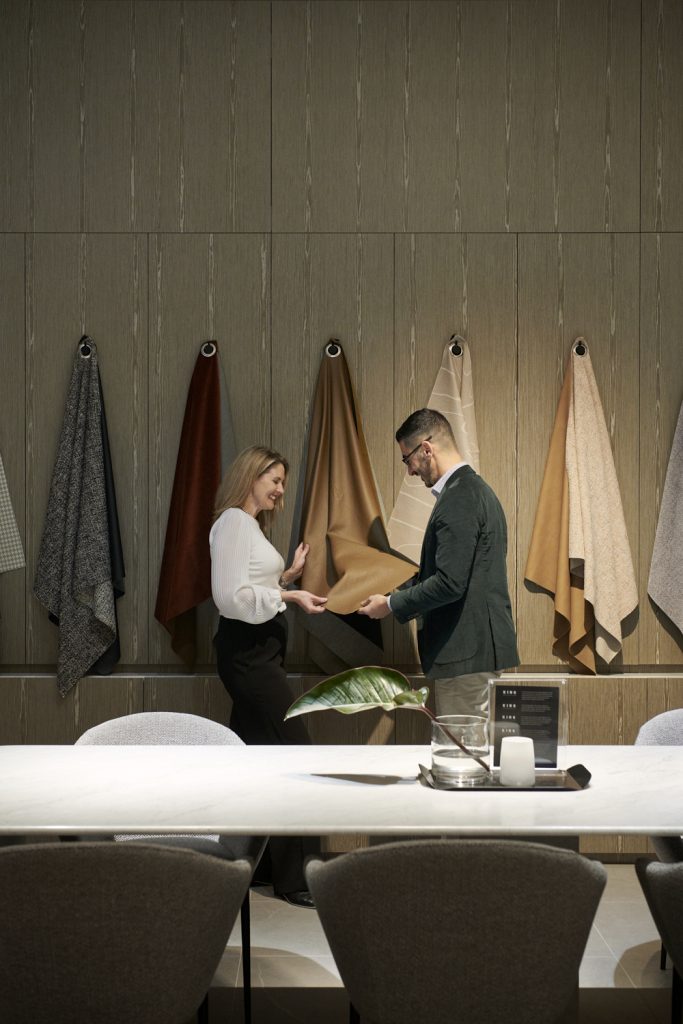 Alongside the Australian wool boucle in this latest collection are Hamilton linen and Whiteley, which Sebastian describes as "high-end editor's textiles". It's the sort of fabrics he says top designer fabric houses wouldn't hesitate to use in one of their collections.
Sebastian is also really excited about the TrueTouch leather from Germany.
"It's from an area of Saxony where generational artisans make leather. Rolls Royce buys their leather from this tannery," he says.
"We're designing a brand new leather with them, which we'll be releasing next year. That's under wraps at the moment, but it's all very innovative and very technical, which is exciting."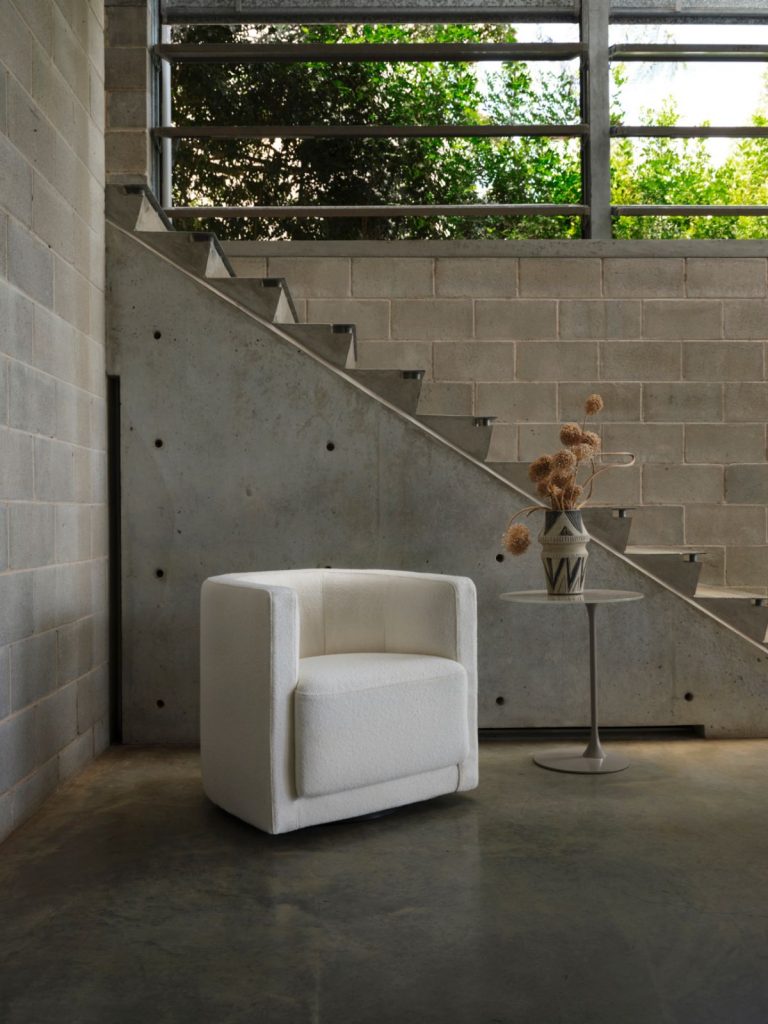 That thirst for innovation is another defining factor in the KING Premium Fabric Collections.
From the NU Touch semi-aniline leather from an Italian tannery to a solution-dyed polyester that holds its colour under the harshest Australian sun, the textiles are as innovative as they are beautiful.
Sebastian shows me a space-dyed chenille awash with random colouring and a yarn in spicy colours that has so much texture, it almost jumps off the computer screen.
There are linens inspired by the Australian landscape in rusty reds and teals and a PET rug made of recycled bottles in soft caramels.
In fact, it's the latter that Sebastian says will be one trend to watch in upholstery design to come.
"Recycled yarns are definitely coming, as well as innovations in yarns that use organic matter, like recycled apple skins, within the upholstered fabrics themselves. It sounds strange, but I'm already looking at products like that," he says.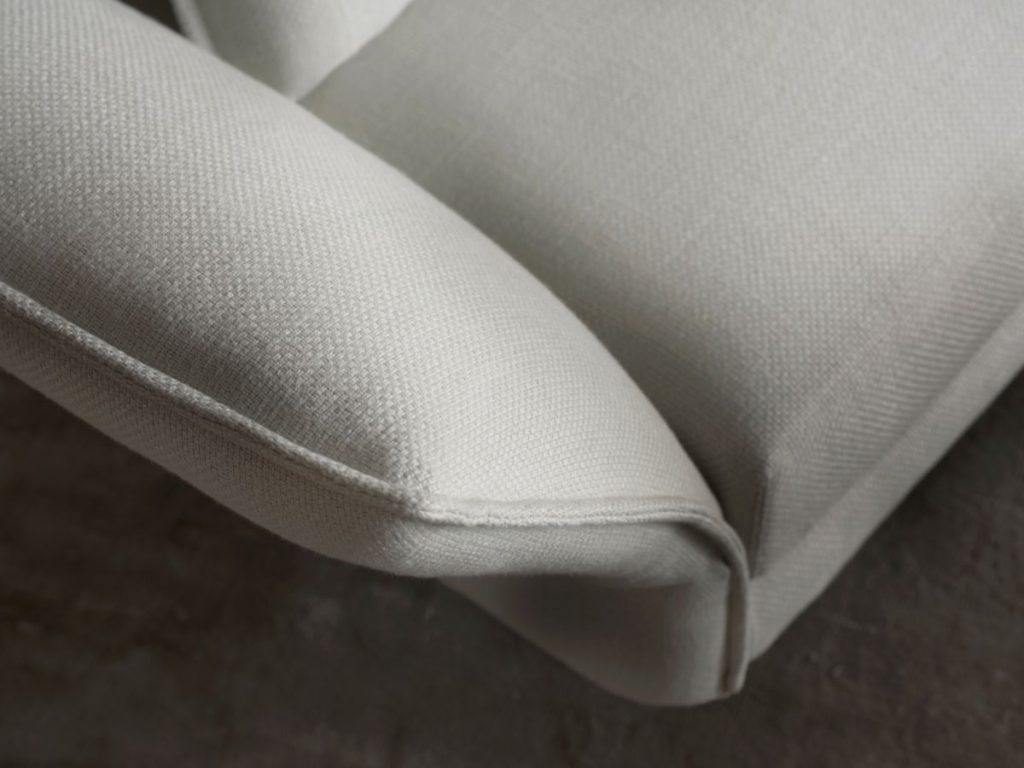 Sebastian also predicts the return of both absolute maximalism and calm minimalism in 2022.
"I could be completely wrong, but I think there are going to be two opposing trends running at the same time next year. You'll get magazines with clean and considered furniture pieces with not much else in the way of decorating and then there'll be the total opposite.
"Think layer upon layer of wallpaper, patterns and tassels. Over the top, but really beautiful."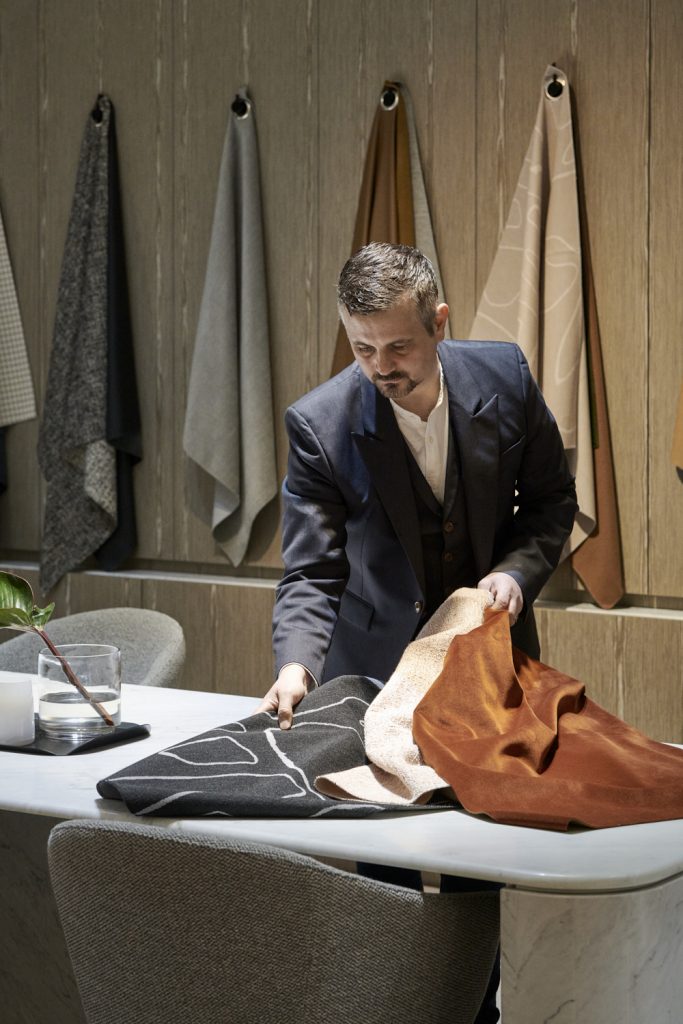 KING uses the best quality, highest grade premium fabrics on a wide range of sofas, beds, chairs, cushions and ottomans in its collection.
All covers are completely removable so they can be professionally cleaned or replaced, and all seams are double stitched for added strength and durability.
Discover the KING Premium Fabric Collection and order swatches online or at a KING Australian Showroom.
Photography: Fiona Susanto unless otherwise specified.