ILVE is constantly pushing boundaries when it comes to design with traditional styles often being reinvented with a modern twist to create the ultimate home kitchen.
The latest cooktop from ILVE, SuperINOX was designed to revive the way homeowners look at stainless steel appliances in the kitchen, where steel can be both modern and stylish and include functions that help even the most experienced home chef to master any cooking challenges.
SuperINOX stainless steel is made in Italy and constructed from a 4.8mm thick sheet of steel, a robust material chosen specifically to handle anything a cook throws at it. Kitchens flaunting silver appliances are still very trendy in the home, therefore ILVE has approached SuperINOX in an innovative fashion.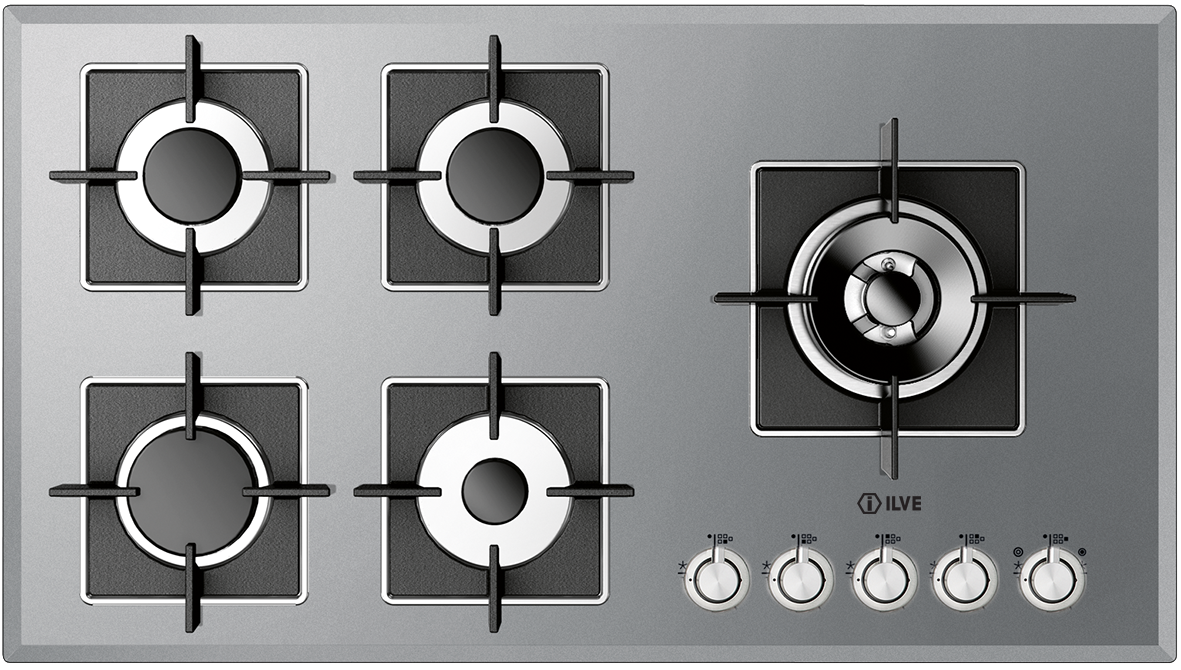 Available in two sizes 77cm and 90cm, ILVE has changed the traditional arrangement of the burners and control knobs, giving the cooktop a contemporary feel while using a classic colour finish. The edges are also elegantly bevelled making the cooktop look like it is apart of the benchtop an exciting alternative to a flush mounted design. ILVE's designs continue to be fueled by global trends and popular cooking techniques.
The SuperINOX cooktop houses a dual WOK burner so heat and intensity can be controlled, Australian cooks have a love affair with Asian style cooking, therefore SuperINOX is the cooktop of choice whenever stir fry is on the menu. ILVE continues to bring design-focused products to Australian homeowners and the new SuperINOX is another cooktop in their portfolio that challenges traditional appliance design.