Designed in Australia by the King Living in-house design team, the Jasper has received a new exciting design update.
The Jasper II celebrates quality craftsmanship and timelessness, adding style to any living room with its luxurious contemporary aesthetic and unique features.
Featuring new Smart Pockets, you can now choose from a clever range of Smart Pocket accessories including an LED reading light, smart swivel tables, and a charging table that wirelessly recharges your mobile devices effortlessly.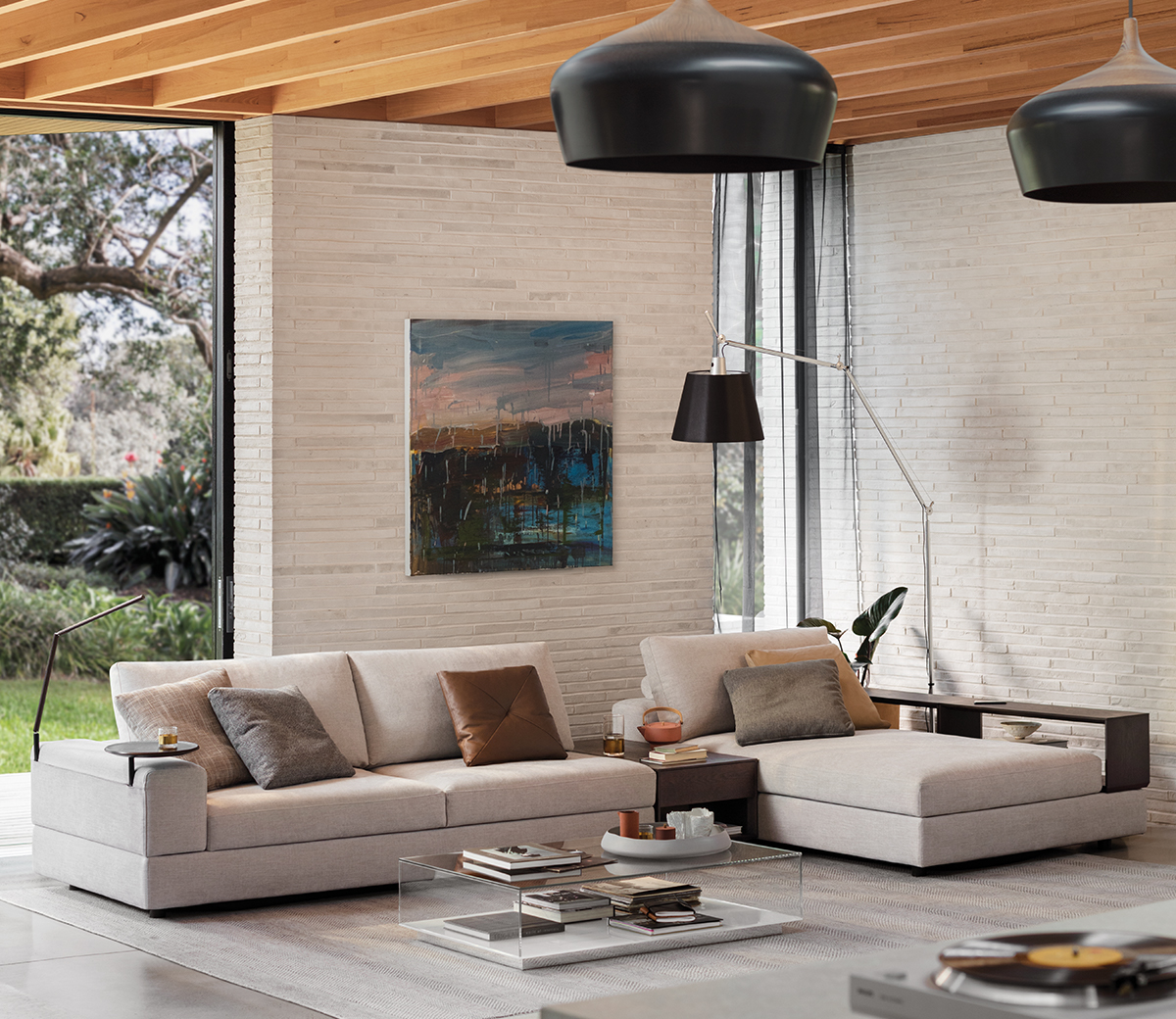 Jasper II also includes a floating shelf and timber media console which sits elegantly in the middle of the sofa. The timber console is available in two sizes, ensuring a bespoke storage solution. Both platform seats also come with optional hidden storage, making it easy to store away items and keep the house tidy.
Its sophisticated iconic timber shelves offer understated storage for books and beverages now too have the option to wirelessly recharge your mobile device.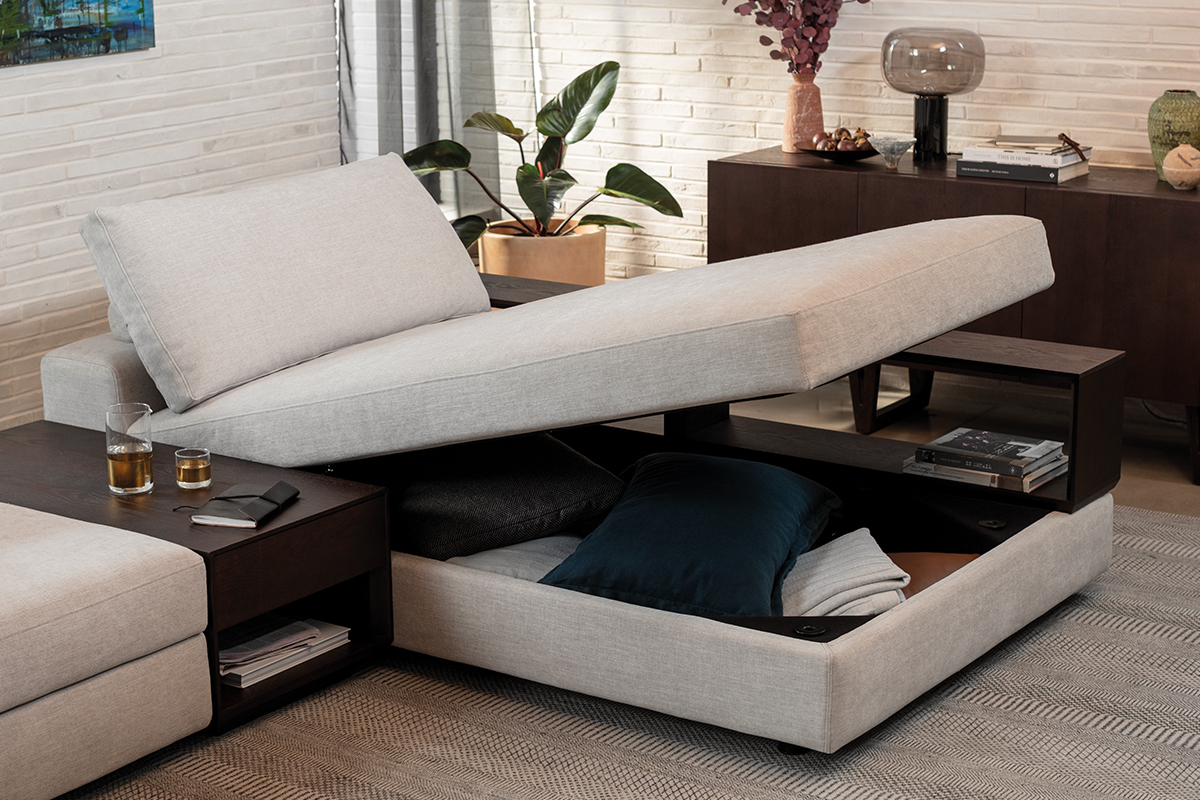 The flexible single-height and double-height shelves can be easily moved into different positions to suit the space. Available in a range of timber veneer finishes, offering incredibly convenient storage for your lounge room.
The Jasper II still has all its famous features, including the Jasper's unique modular and flexible seating options as well as optional adjustable legs. As with all King Living sofas, you can also choose from a range of premium fabrics or luxurious European leather tailored coverings to create a look that's perfect for your home and lifestyle.
https://www.kingliving.com.au/furniture/sofas-modulars-recliners/jasper