For the past decade, Halliday + Baillie has been proud sponsors of the IDEA Residential Single category, playing a pivotal role in supporting the design industry. Australian Design Review caught up with CEO Tanya Rive.
It is always remarkable to look back on one's career journey and for Halliday + Baillie CEO Tanya Rive, that journey has been full of surprises, challenges and of course great success.
The Halliday + Baillie journey
Navigating the multifaceted design and construction worlds, which have classically been considered male-dominated, may have presented its unique set of challenges. But for Rive, a strong sense of self-confidence, even in moments of doubt, has been pivotal to success in the industry.
Over the past two decades, Rive has embraced every opportunity, exemplifying the resilience and progress of women in many fields. She credits her determination to be recognised for her experience, regardless of gender, for her continued success.
"I've noticed more women entering the field recently, especially among builders. It's important to be strong, confident and forthright in your beliefs. Even if you doubt yourself, try to exude confidence. I've become a go-to resource for architects and designers due to my industry experience, which is validating regardless of gender," says Rive.
Rive's journey into architectural hardware design was not an obvious choice at first. Her career began with selling products related to construction and design, serving architects, designers, engineers and builders.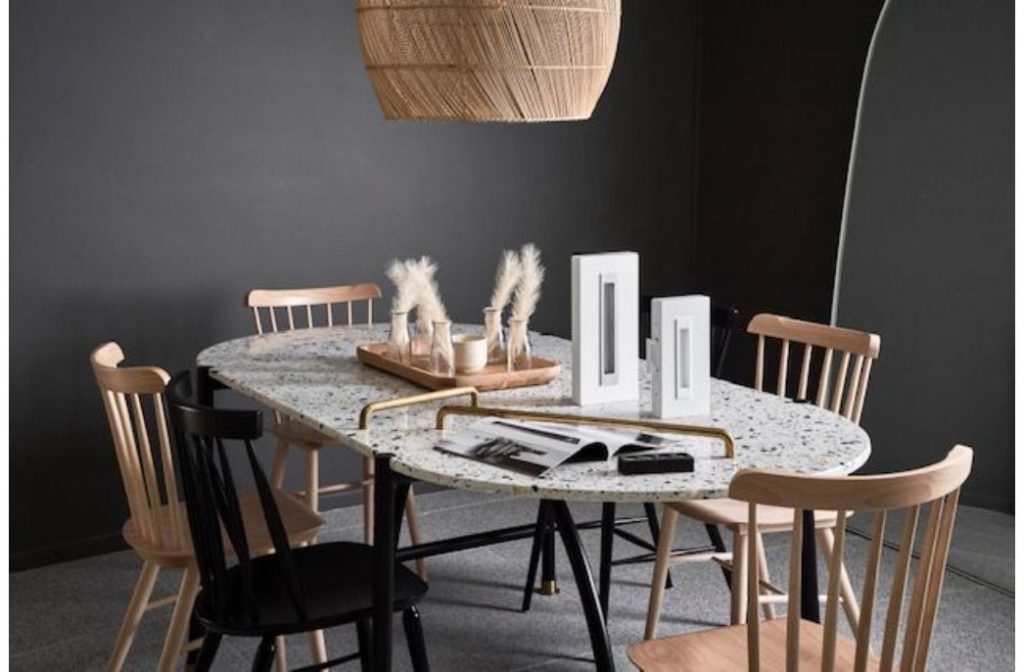 "I didn't initially find door hardware exciting. However, as we started designing our own products, we began to focus on creating pieces that were not just functional but integral to the building," says Rive.
Her extensive knowledge and experience in the industry significantly influence product design at Halliday + Baillie, finding innovative solutions to specific challenges posed by architects and designers.
"User testing is crucial for safety and functionality, especially for such products — we consider weight-bearing capabilities and potential hazards to ensure that our products meet and exceed the necessary standards," says Rive.
Navigating the future
Sustainability is a core principle for Halliday + Baillie, which is committed to environmentally friendly practices throughout its manufacturing processes. From using vegetable-based dyes for packaging to designing reusable boxes, the company strives to minimise its environmental footprint while providing beautiful, functional and eco-friendly products.
In a world rapidly embracing digitisation, architectural hardware manufacturing remains a craft requiring skilled craftsmanship and hands-on attention.
"Many of our products involve working with materials like brass, bronze and die-casting, which require skilled craftsmanship and hands-on attention. While some aspects of production are automated, there are still crucial steps that rely on human expertise," Rive says.
The global presence of Halliday+Baillie requires adaptability, navigating through the changes and challenges of diverse building codes and regulations. The firm deals with building codes and regulations when its hardware is used in shared buildings or high-end residential projects, ensuring compliance with fire-rated hardware and access control requirements.
"We tend to follow European standards for sustainability in our products. However, building codes and regulations vary by region, so we adapt accordingly," says Rive.
10 years with IDEA
As sponsors of the Interior Design Excellence Awards (IDEA) Residential Single category, Halliday+Baillie has played a pivotal role in supporting emerging talent in the industry, seeing talent evolve into successful business owners.
"Over the past 10 years, I've witnessed remarkable changes," Rive reflects on the evolution of the category.
"When we started sponsoring IDEA, it was an opportunity for us to validate ourselves in the industry. We wanted to support young architects and designers who grew up in larger firms and later ventured into their practices."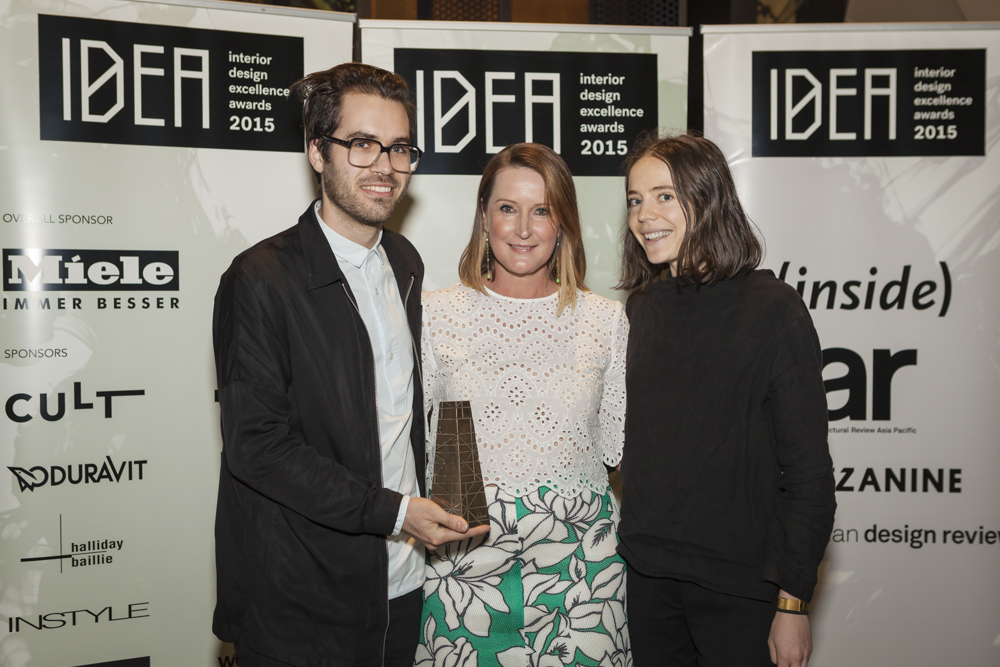 Rive acknowledges the incredible talent in the industry but points out a couple of favourite winners of the Single Residential category.
"Each year, I am continually amazed by the innovative designs presented in the residential single category. Designers continue to surprise me with their creativity, and I'm excited to see what they will come up with next. The diversity of projects, whether new builds or renovations, showcases the incredible talent we have in the industry."
"There have been many outstanding winners, but Indigo Slam by William Smart was exceptional due to its lack of budget and incredible design. Additionally, I've admired the work of Adam Kane, a talented emerging designer."
As Halliday + Baillie approaches ten years of sponsorship of IDEA, Rive enthusiastically supports the relevance and importance of IDEA for the Australian architecture and design community.
It's essential to continue supporting and recognising the talents of architects and designers. These awards help showcase their work and inspire others. Beautiful spaces don't always require massive budgets, and the industry should continue to appreciate and celebrate the creativity of its professionals," says Rive.
Images supplied by Halliday + Baillie.
Enter Halliday + Baillie's $10,000 hardware giveaway.