Touted by his clients as the best kept secret in the Australian furniture industry, manufacturer Nick Mouat of Nickisms combines an understanding of both technology and timber to help make the ideas of Australia's leading designers a reality.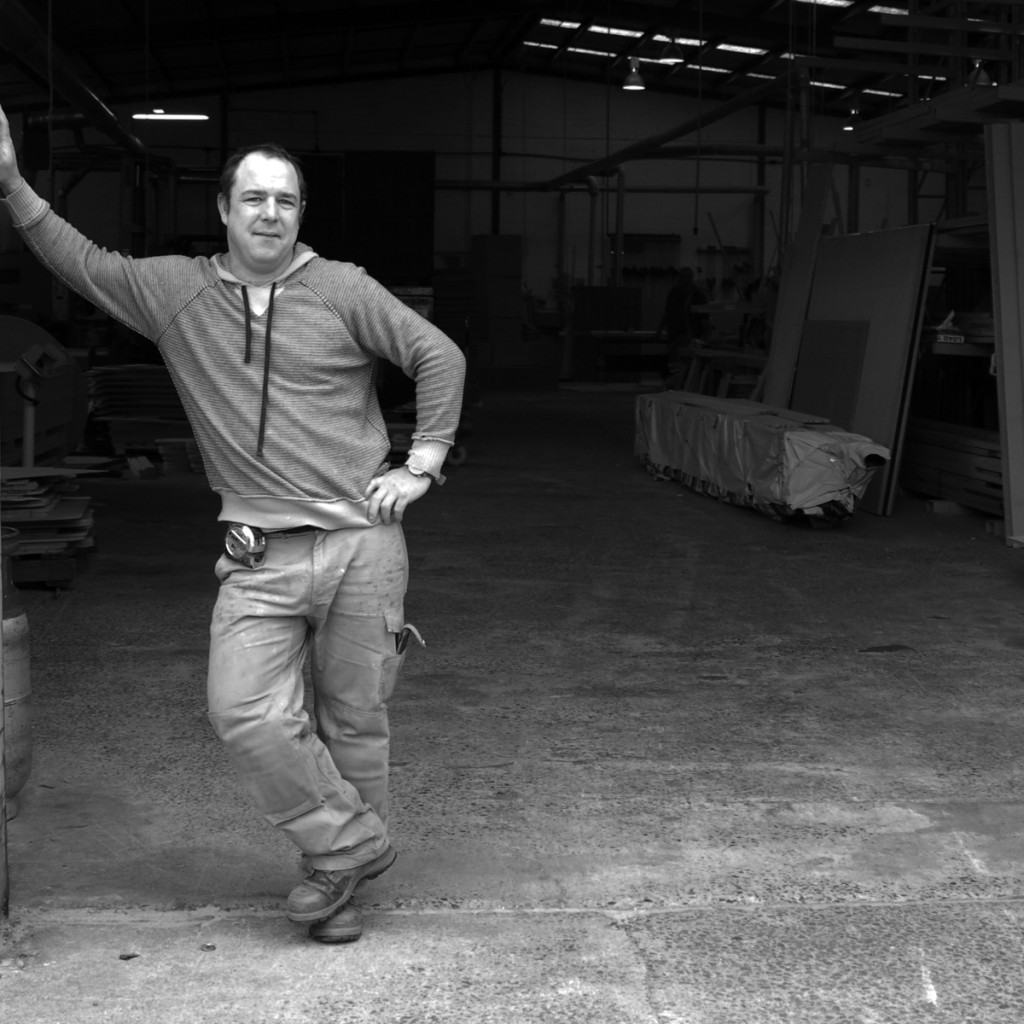 A trained industrial designer, Mouat, based in the Melbourne suburb of Mordialloc, has built a reputation as a problem solver, passionate about what he does and who he is doing it for. "Nick is an example of someone doing exactly what they should be doing in life, and loving it," says designer Keith Melbourne, who turns to Mouat when it comes to resolving the manufacturing elements of his collections. "I know that when I sit down with Nick to figure how to make something, the product will always be better for it, and I'll have fun," he continues, pointing out the rare skill set held by this unassuming and virtually unknown champion of Australian design.
Having developed collections of his own, Mouat has built an invaluable understanding of what it takes to create a piece of furniture in the most efficient and cost-effective way. In speaking with him, it is clear he knows exactly what he is doing – and if he doesn't, he is able to figure it out.
Stepping into his factory, you quickly begin to realise that Mouat isn't that much of a secret. At every turn, recognisable pieces by designers nationwide are in various stages of production, with Mouat's client base including Derlot, Products for People (previously ChairBiz) and Stylecraft. And it isn't just local designers who are benefiting from his diverse expertise. Manufacturing products under licence for brands such as Arper, Howe and Boss Design, Mouat has developed more efficient ways of manufacturing products, an efficiency that has caught the attention of international manufacturers, which have since adopted the Melbourne-based maker's process.
With demand for innovation in timber production growing, Mouat is currently expanding his operation and bringing in what he describes as the 'Rolls-Royce' of 5-axis CNC machinery. Admitting that his current set-up is worth more than his house, he says the introduction of this new technology is no small investment in his business and is equally an investment in the future of locally-made, batch production furniture.
He is completely confident in his ability to hit the ground running with this complex piece of equipment, and it is here that Mouat's skill set holds real value. As designer Ross Gardam says: "It's one thing to have the right machinery, but it's another to know how to use it to its full potential." Mouat's passion and enthusiasm for this machine are infectious: "It opens up a whole new world of design and manufacturing possibilities. It really is limitless!"
Lead image, Bloom occassional table, designed by Keith Melbourne, manufactured by Nickisms. Product photography by Haydn Cattach.
This article originally appeared in MEZZANINE issue 5. Subscribe at shop.niche.com.au or digitally through Zinio.