Image above, Gaggenau Oven 200 range. 
Cutting edge design and food have never been as inextricably linked as they are today and Gaggenau's new 200 series oven is no exception. Revolutionary design allows all the appliances in this new range from Gaggenau to be built in flush with their surroundings. Available in two finishes – Anthracite or Metallic – the range boasts Gaggenau's trademark TFT touch screen display.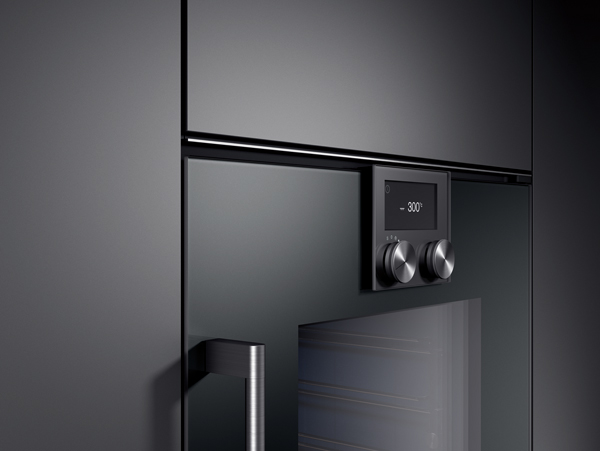 Gaggenau are a leading German domestic appliance company who attribute their continued success to creating "clear design language paired with function and innovation." These latest designs possesses the flexibility to be built into wall cabinets either beside or over one another, the ovens can also be installed under worktops or can be arranged with any other appliances from the 200 series to create a streamlined appearance.
With full glass fronts and doors that open to an angle of 110 degrees, the minimalist ovens are designed to suit most interiors, surfaces and appliances either in harmonious tones or as a striking contrast.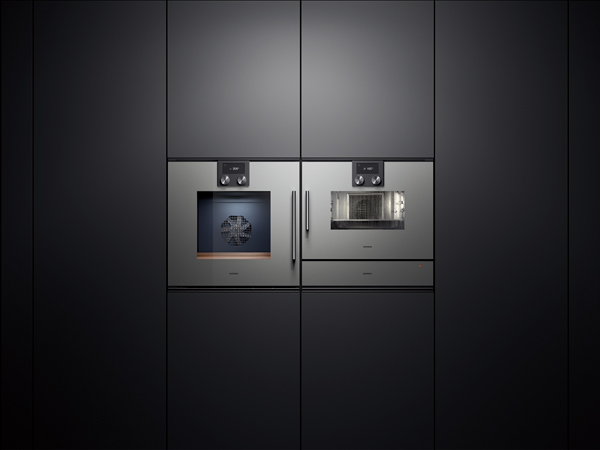 The 200 series oven range consists of ovens, Combi-microwave and Combi-steam ovens. Fully automatic espresso machines and warming drawers are also available.