In 1991, ISM Objects design studio developed the Fab lamp; 25 years later it has released the Fab 25 lamp.
The original Fab lamp, a flat-pack self-assembled table lamp, was an immediate success. It won an 'Artist & Industry' award for design and production, retailed in the MoMA gift shop in New York, and Country Road commissioned an exclusive shade and stocked the lamp nationwide. It was designed to be easily transportable, appealing and suited to a new modern lifestyle.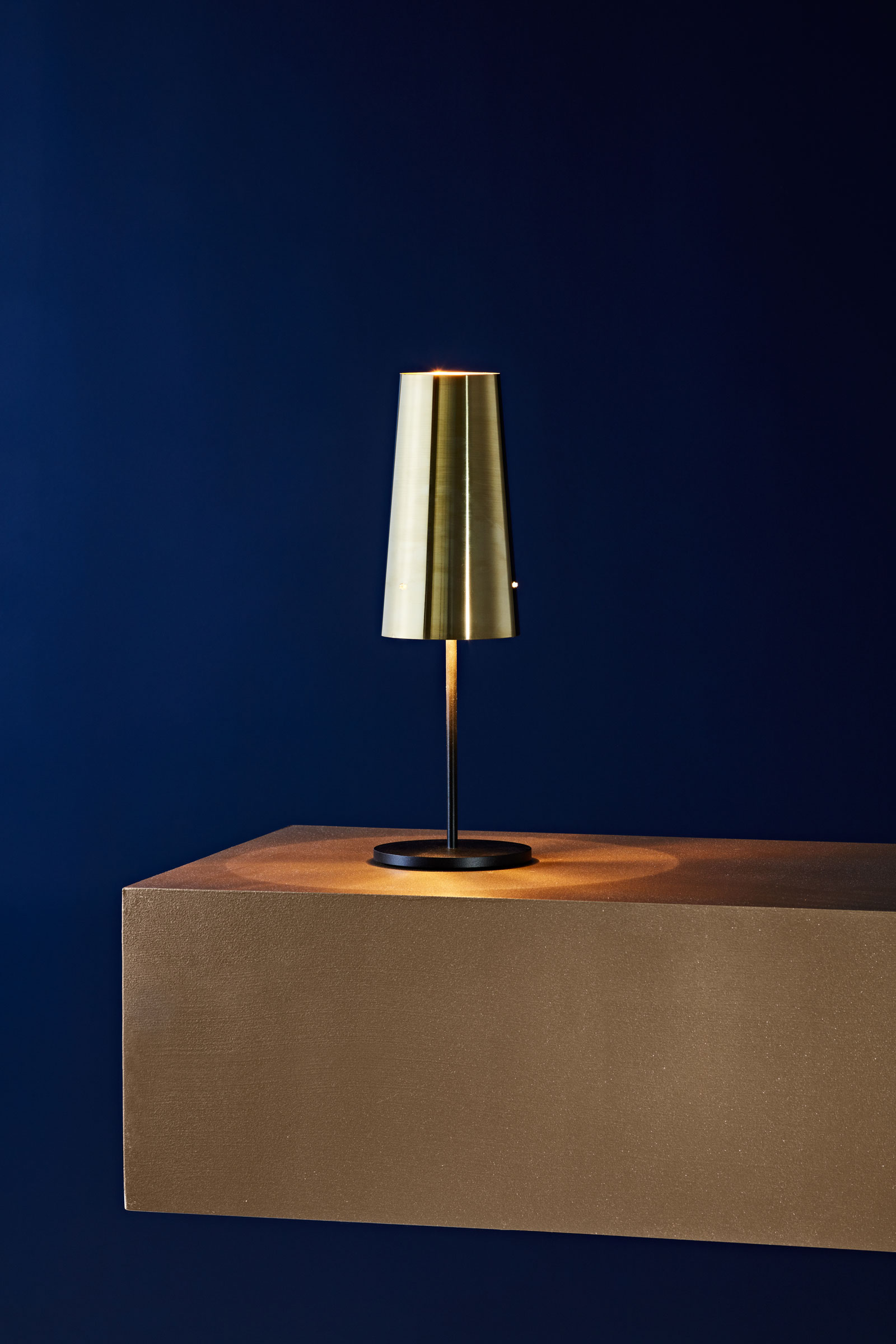 Now, the Fab 25 lamp has taken those driving principles even further. Machined from aluminium and brass, it retains the same elegant aesthetic, slimline shape and size and flat-pack gift box of the original lamp. However now it incorporates the latest technology – an LED lamp, cordless battery power and USB re-charging.
"A lot of research, testing and development has gone into the design and production of the new Fab 25 lamp," say ISM Objects founders and designers Celina Clarke and Simon Christopher.
"Each component has been selected and built into the lamp to ensure the technology is of the highest standard, but that it also fits with the original design and retains its classic Fab appeal."
Clarke and Christopher established ISM Objects in 1990, having studied industrial design together. Sustainable and progressive thinking has always remained at the heart of ISM Objects and the lamps it produces, as does Clarke and Christopher's strong commitment to Australian manufacturing.
"We always aim to produce products that endure and endear."
The Fab lamp was the first light ISM Objects produced and it still speaks volumes about Clarke and Christopher's design values. "We always aim to produce products that endure and endear," the designers explain. "There is nothing better than hearing stories from customers who, 25 years later, still love living with their Fab lamp. And now the Fab 25 will appeal to those who love the original and appreciate the freedom of a battery-powered lamp."