Since its launch in the 1970s, Vico Magistretti's Maralunga sofa for Italian furniture manufacturer Cassina has imparted its particular of plush luxe comfort to stylish living rooms around the world.
Maralunga's signature flexible back is reportedly the product of a creative conflict between Magistretti and Cassina founder Cesare Cassina. Upon being shown an early Maralunga prototype, Cassina passionately rejected the design for its failure to provide supreme comfort, punching it and effectively ruining its original form. However, from Cassina's violent display came a windfall of inspiration for Magistretti, who saw the potential of a modern sofa with a moveable backrest.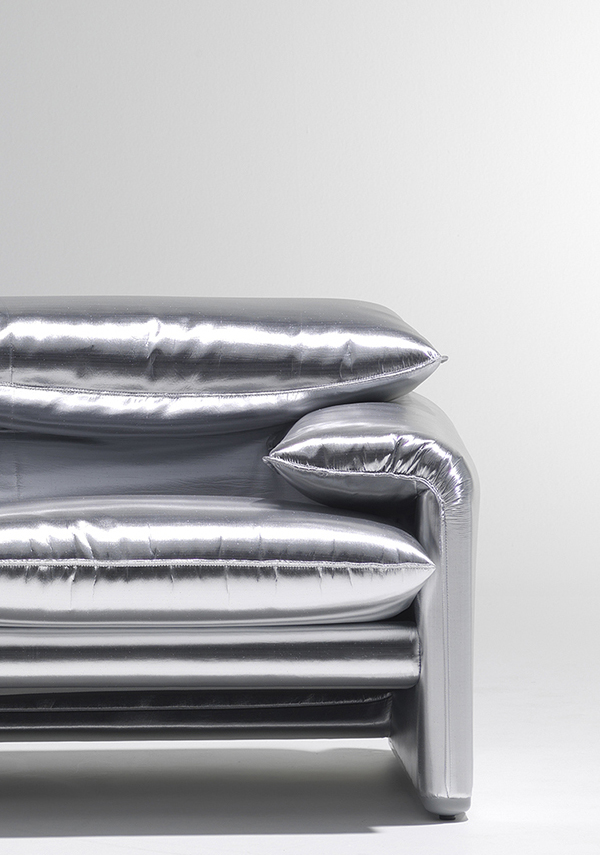 In its 40 years Maralunga has been much admired, both as a high-end designer piece and as a genuinely comfortable, user-friendly couch. The Maralunga's generous padding and upholstery make it an inviting addition to a family home, while its European design pedigree also makes it an appealing lounge option for discerning furniture aficionados.
To celebrate its 40th birthday, Cassina has released a limited edition; the Maralunga Mercurio Vivo. Only 40 pieces are available to order, with a select few currently on show at Cassina's Paris showroom. The Maralunga Mercurio Vivo is clad in a futuristic silver material, a cool reboot of the classic piece that has endured decades of changing styles. In its latest incarnation, Maralunga looks set to travel well into the future.
Visit Cult for more info, the Australian exclusive importer of Cassina.