Image above appears courtesy our #bestofDEN15 First Prize winner, @heykarenwoo 
The inaugural DEN Furniture + Design Fair in Melbourne was a sell-out success, showcasing the very best of Australian designs, from the collections of small-scale bespoke production studios to the latest in lighting, furniture and textile trends.
Organised by Thibaud Cau-Cecile and Claudio Oyarce from Unwritten Shows, the three-day fair was part of Melbourne International Design Week 2015.
Emerging and independent designers like Shareen Joel, Thinkers & Makers Society and Inkster Maken by Hugh Altschwager exhibited alongside established companies like Tait, Boyac, Armadillo & Co, and Ligne Roset.
The exhibition line up was curated by an advisory board of industry heavyweights including Barbara and John Hermon (founders and directors, Hermon&Hermon), Richard Munao (founder and director, Cult Furniture), Fleur Sibbel and Wilhelmina McCarroll (founders and directors, Zuster Furniture), Miriam Fanning (founder and director, Mim Design), Gordon Tait (founder and director, Tait) and Anton Assaad (founder and director, Great Dane Furniture).
 DEN 2015 Award Winners
Best Australian designer – Chris Connell
Best independent designer – Anaesthetic
Best stand – Cult
Best small stand – Volker Haug
Best product – Apato
#bestofDEN15 Winners
ADR also ran a competition of our own at DEN, awarding the best snaps of the fair in conjunction our friends from new bespoke artisan service and fellow exhibitors, Makers Lane. The first prize was a custom-made polished concrete bench with mahogany legs, made in tandem by two Australian makers, Michael Hayes and Tony Woods, a Canberra-based concrete specialist. The winning entrants from our #bestofden15 Instagram competition are: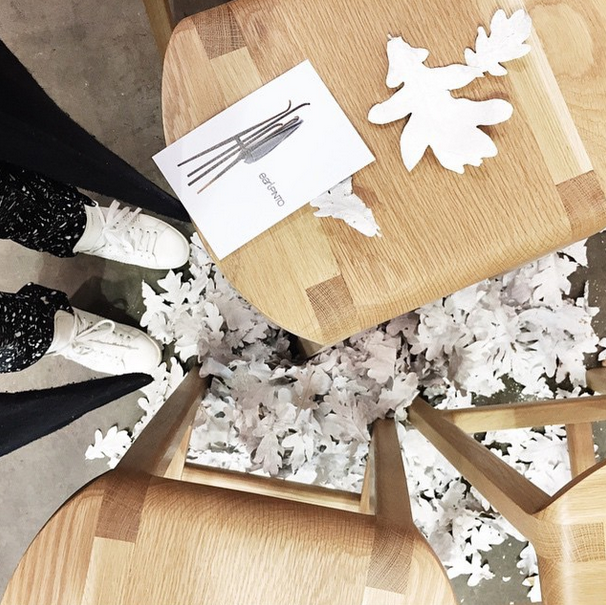 1st Prize. Bespoke Makers Lane table goes to @heykarenwoo for her image of the popular Earl Pinto display. A much photographed stand, we were drawn to the birds eye perspective, the joinery detailing and inclusion of a little personality.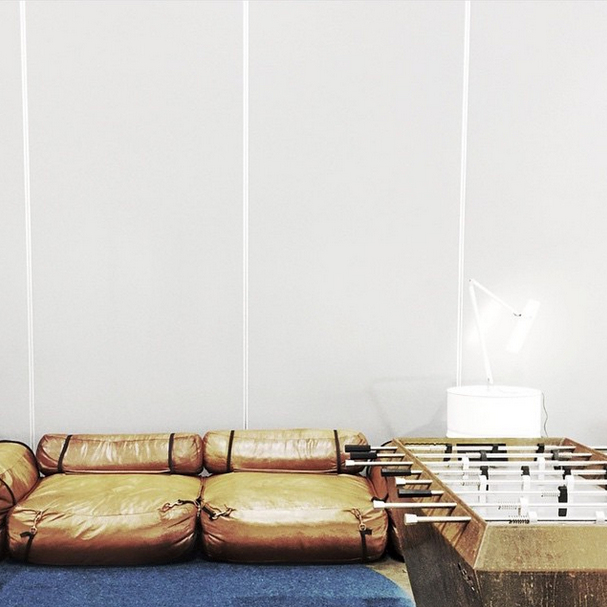 2nd Prize: A one-year subscription to AR or (inside) magazines + Copy of Life Spaces goes to: @ofkin for her image of the Tait stand featuring the Foosball Table designed by Cloud and manufactured locally by Tait. Capturing the relaxed nature of local Australian design.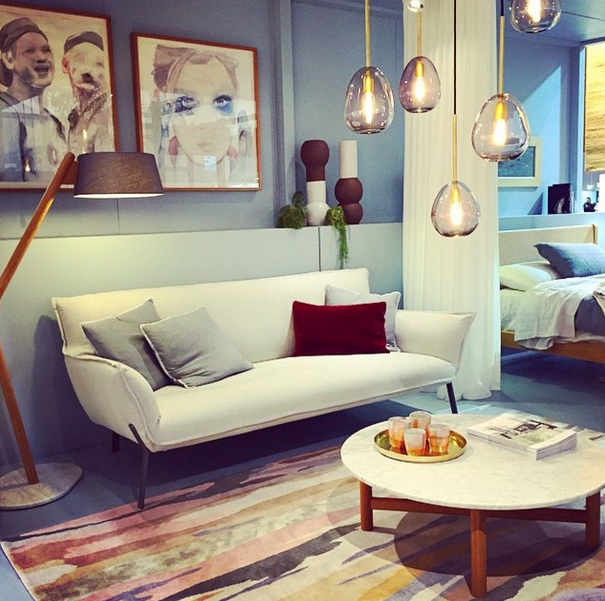 3rd Prize: A one-year subscription to AR or (inside) goes to @pickpopshop for their image of the Jardan stand, a relaxing safe haven at this year's DEN, featuring, dusty hues and mouthblown lighting.
The DEN Furniture + Design Fair will return in 2016.