Image above: Manhattan Bar in the Singapore Regent Hotel, designed by Distillery. Images appear on www.distillerystudio.net.
Two of the design world's major players, leading international design practice HASSELL and highly regarded Singapore-based design studio Distillery, have announced they will be merging.
Distillery, known for its outstanding work in retail, hospitality, food and beverage and residential design, with recent projects including the newly completed Club Hotel and the luxury Singapore emporium Malmaison, will continue under the HASSELL name.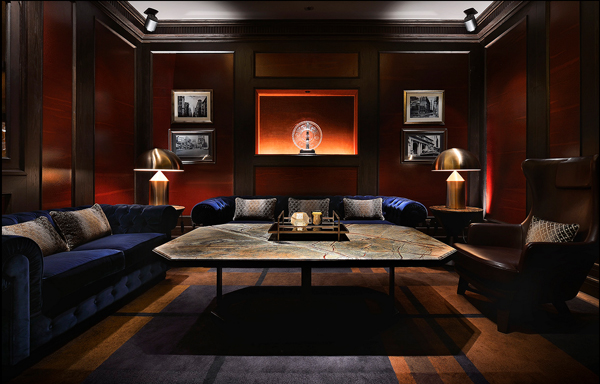 "It's a genuine coming together signified in both name and joint sense of purpose," says Paul Semple, Distillery Principal.
"The merger has brought together really like-minded design teams," Paul continues. "Our two practices share common values and the integration of the teams has been a natural evolution."
HASSELL's managing director, Robert Backhouse, says Distillery's team will bring fresh ideas and exciting creative approaches to the HASSELL studio – a studio already built on strong collaborative, creative and innovative design values.
"Our clients both in Singapore and internationally will benefit from the collective design talent, knowledge and resource base of the two practices," he says.
This decision to merge with Distillery will strengthen HASSELL's commitment to Singapore as a centre for design practice, and follows the appointment of Su Lim to the role of global Head of Client Engagement based in Singapore and the recent relocation of Principal and Board member, Caroline Diesner, from Perth to Singapore.