The first issue of inside magazine for 2020 is out! Here's a peek into the edition, on newsstands across the country.
inside welcomes its new editor Elisa Scarton with a whole new look and feel, but the same passion for incredible architecture and design from all over the country.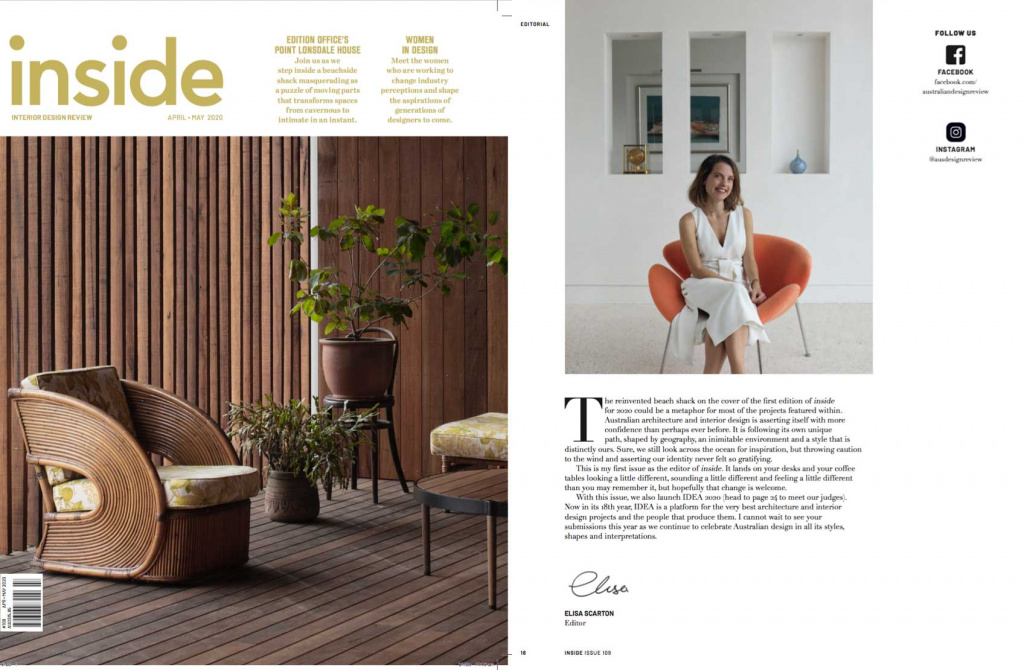 Australian architecture and interior design is asserting itself with more confidence than perhaps ever before. It is following its own unique path, shaped by geography, an inimitable environment and a style that is distinctly ours.
We kick off this edition with a pre-suburban landscape created by Kieron Gait Architects and Dan Young Landscape Architect, where the gardens are wild and paved in river rocks, evoking memories of Walter Burley Griffin all the while.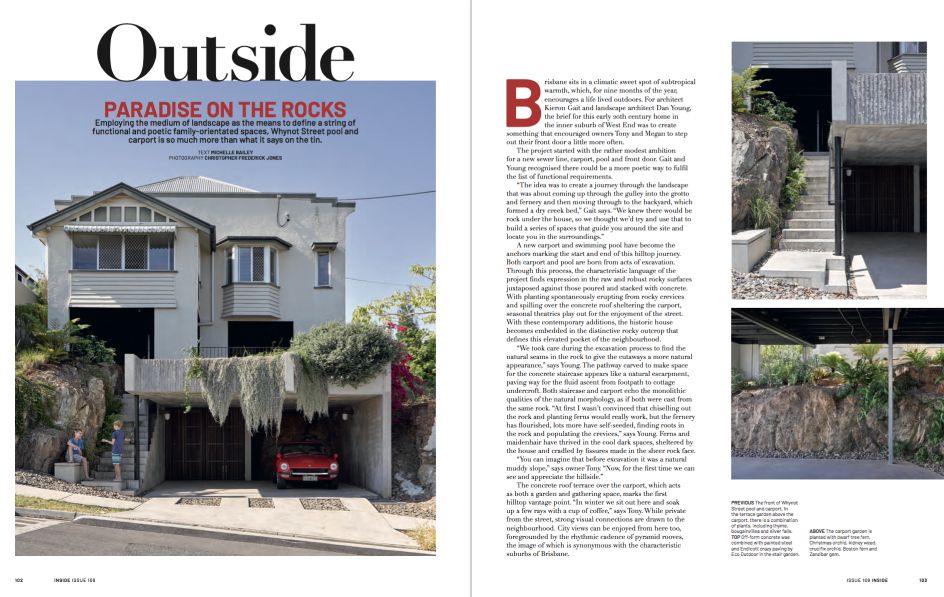 Heading back inside, we drop by Balmoral Bay to breathe in Luchetti Krelle's considered appropriations of a luxury cruise ship in a restaurant setting.
We embrace a Brisbane family home in all its glorious eclectic colour, relishing Anna Spiro's ethos that sometimes more really is more.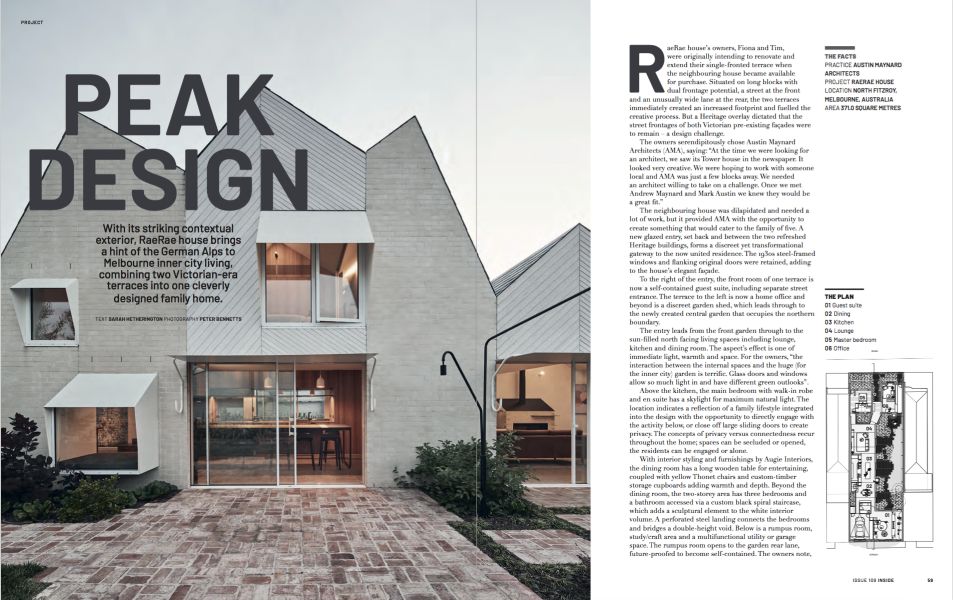 Then we saunter down to Melbourne to explore its antithesis – a minimalist home by Austin Maynard Architects steeped in white, wood and terrazzo, with an exterior that mimics an architectural mountain range.
We make a quick stop at the Victorian coast to peer over Edition Office's shoulder as it reimagines the beachside shack as a puzzle of moving parts that transforms spaces from cavernous to intimate in an instant.
Finally, we return to Taylor and Hinds Architects' iconic visitors' centre in a remote Tasmanian national park to discover how Indigenous architecture has evolved and impacted its community.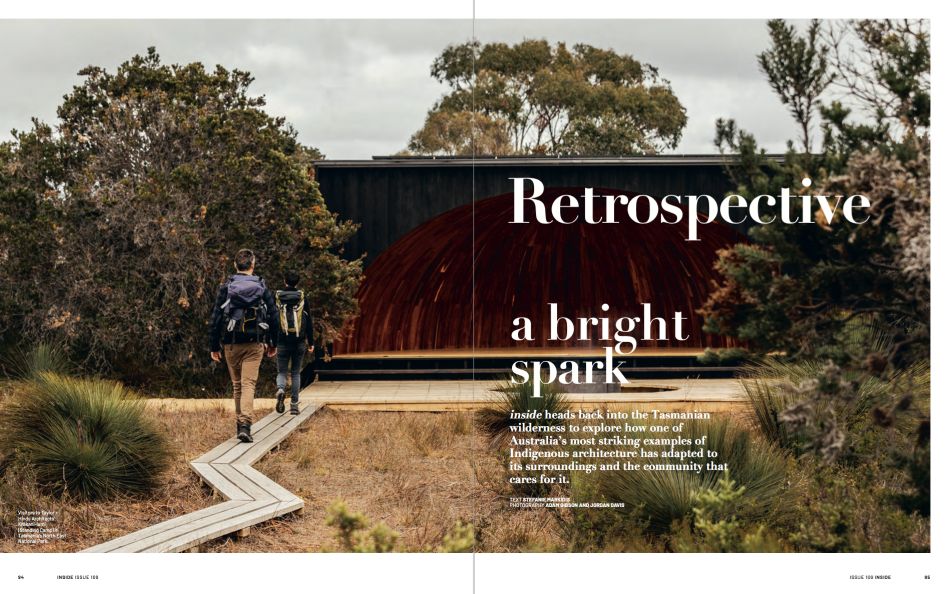 But this issue is also about the trailblazers changing our industry one project at a time. Edition Office's Aaron Roberts and Kim Bridgland are driven by their social conscience while simultaneously creating a cohesive archive of incredible work.
Danielle Brustman manipulates colour to arouse a subconscious sense of wonderment in homes and galleries. Wood Bagot's John Sargood continues to craft models of skyscrapers by hand, albeit with a little help from his 3D printer.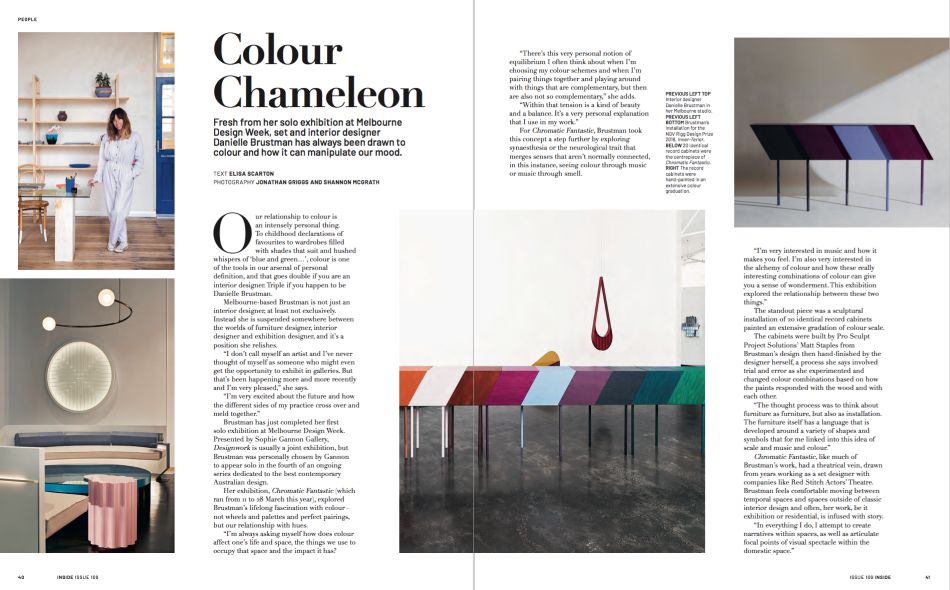 And one of Australia's most celebrated photographers, Anson Smart, lets us peek into his process of translating a beautiful interior into a beautiful image.
And we would be remiss if we didn't mention the pages dedicated to the women who are championing some of the country's most venerable and soon-to-be venerable studios and practices – Studio Tate, Coy Yiontis and Kate Challis – and the young women like Lyons' Stephanie Lancuba who follow in their footsteps.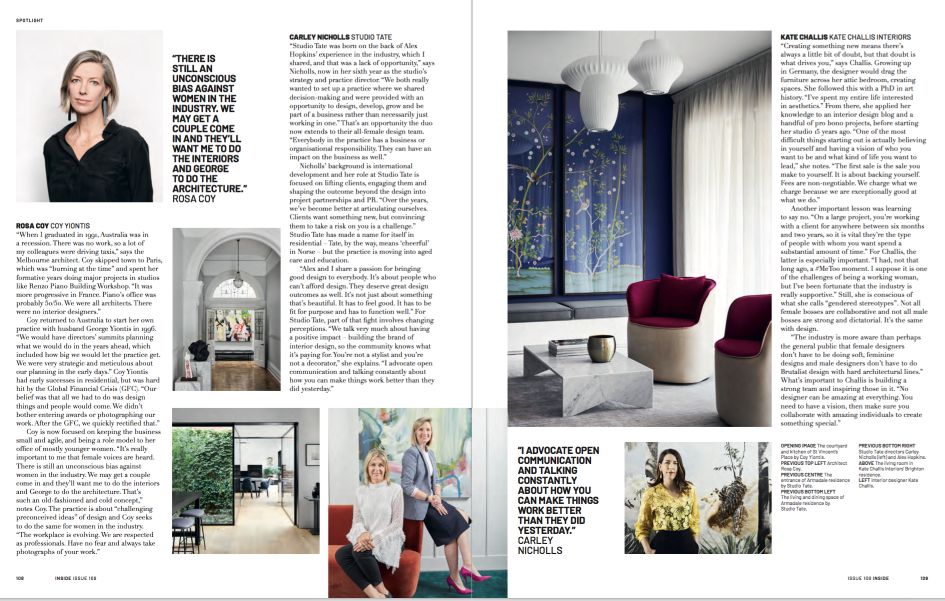 With this issue, we also launch IDEA 2020. Now in its 18th year, IDEA is a platform for the very best architecture and interior design projects and the people that produce them.
inside 109 is on newsstands now. Pick up your copy in store or online.