The Australian public, and designers in particular, shouldn't be afraid of being political, says IDEA 2020 Designer of the Year David Flack.
"Within our current world, politics has become a dirty word, but it's not. It's actually the place all design starts from," says Flack.
"There is a fear within a lot of Australians, but particularly within the business world of having a political point of view.
"Politics is about voicing what's important within our communities. Politics should not be seen as a team sport that you pick sides on. We must be able to make mistakes and change our opinions."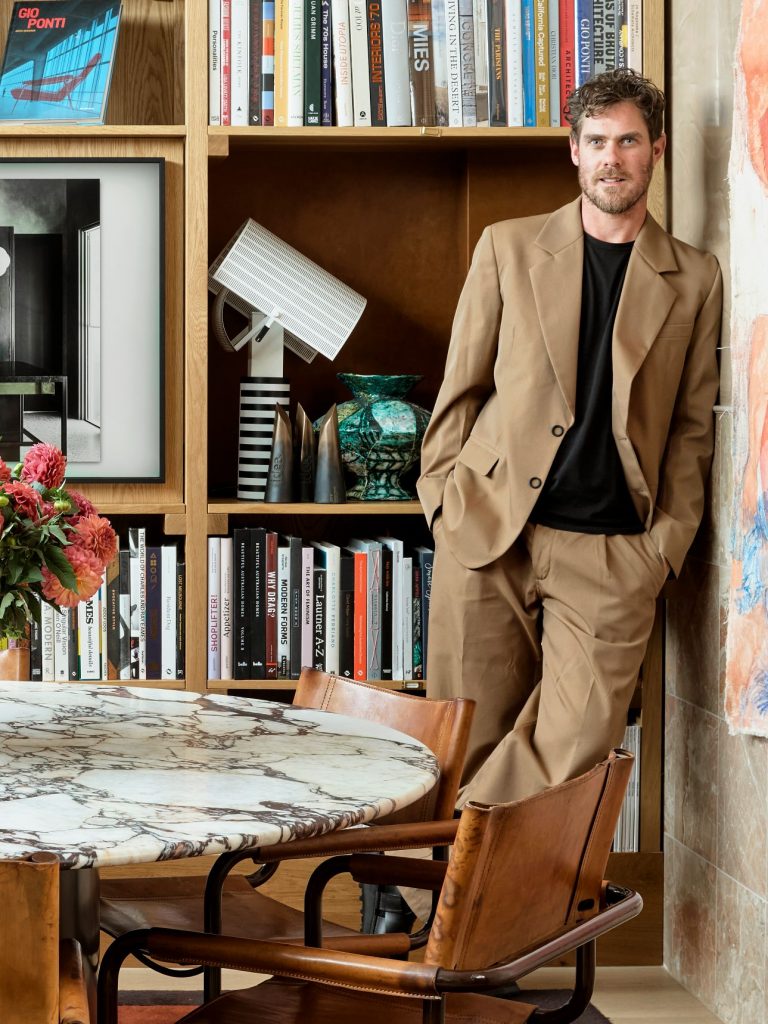 Speaking to ADR recently, Flack says a lot of studios, including his own, don't feel like it's their place to express their opinions or share any contributions they might be making to their local community.
"When we put our Acknowledgement of Country sign up or when we posted stuff on marriage equality, there was backlash," adds fellow principal Mark Robinson, who manages the studio's social media.
"I'm on high alert when I post things like that because I know there will be troublemakers.
"People think it's not your place to say something in these areas. But, I think that's part of the problem because if we're not communicating what we're doing and thinking, we're not holding ourselves accountable or making sure that we're meeting our objectives."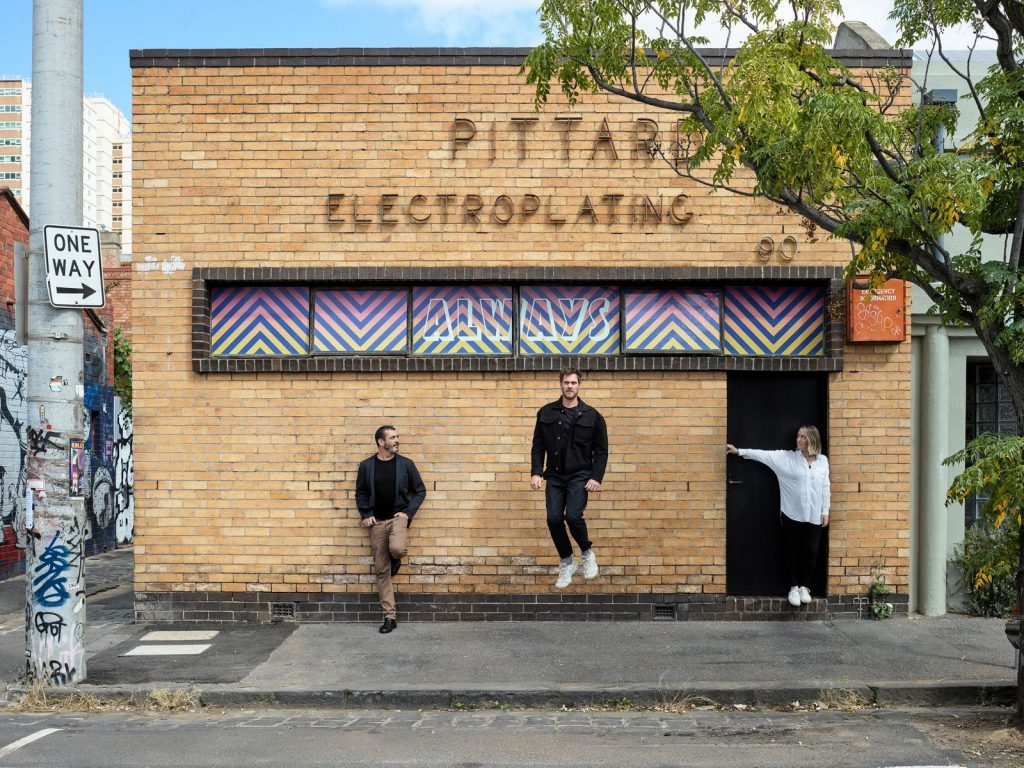 Australian interior architecture "hits above its weight"
Since founding his studio, Flack says he's become a lot more confident and vocal. His participation in the 2018 National Gallery of Victoria's Rigg Design Prize was a big part of that.
Designers were invited, as part of the exhibition, to create interiors as forms of communication embedded with values, ideas and stories that directly engaged with the cultural, historical, material and technological aspects of society.
Flack Studio chose to create a multilayered interior that acknowledged Australia's Indigenous history, while simultaneously celebrating the diverse cultures drawn together by migration that make Australia what it is today.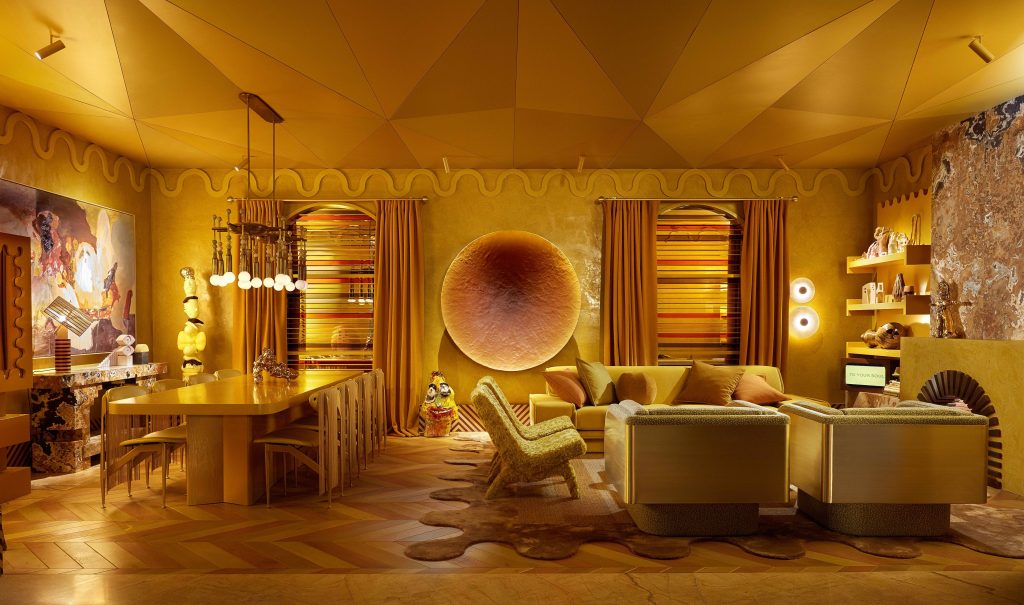 "We know we were probably two years early in participating in Riggs," he says. "Our message wasn't as clear or as simple as it should have been."
Despite this, Flack says the Rigg Design Prize was an important opportunity to also comment on the lack of recognition of interior architecture within Australia.
"Australian interior architecture hits way above its weight and needs to be recognised as part of the architecture community.
"The idea of what interior architecture is needs to move away from decoration perceptions and more into holistic design outcomes that use the full force of architectural language.
"Interior designers and interior architects can change the face of things, and have changed the face of the design industry. The idea we select cushions is quickly evaporating."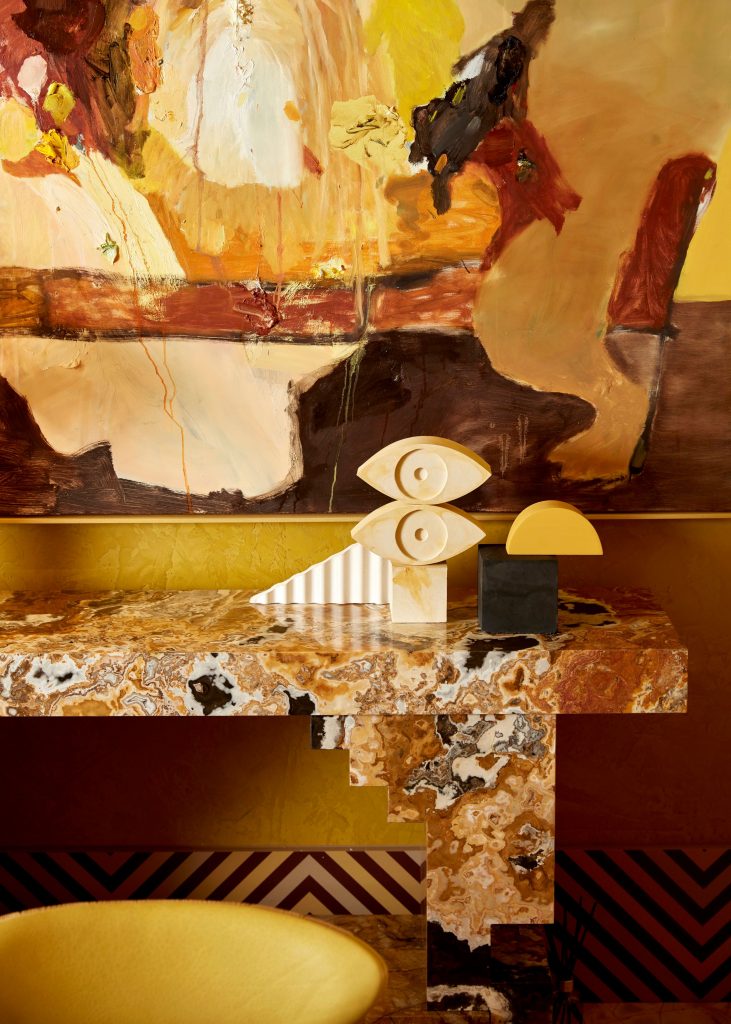 Flack says he'd like to see interior architecture recognised the same way architecture is.
"The amount of work and the level of detail you see in our projects, or in other interior architecture firms, is always far more complex and far greater than most people think.
"But then, it's often referenced as just decoration.
"Rigg helped us find not only a political voice, but also a voice in interior architecture in the same way you might have one in film and fashion. That's now where we're wanting to take the studio."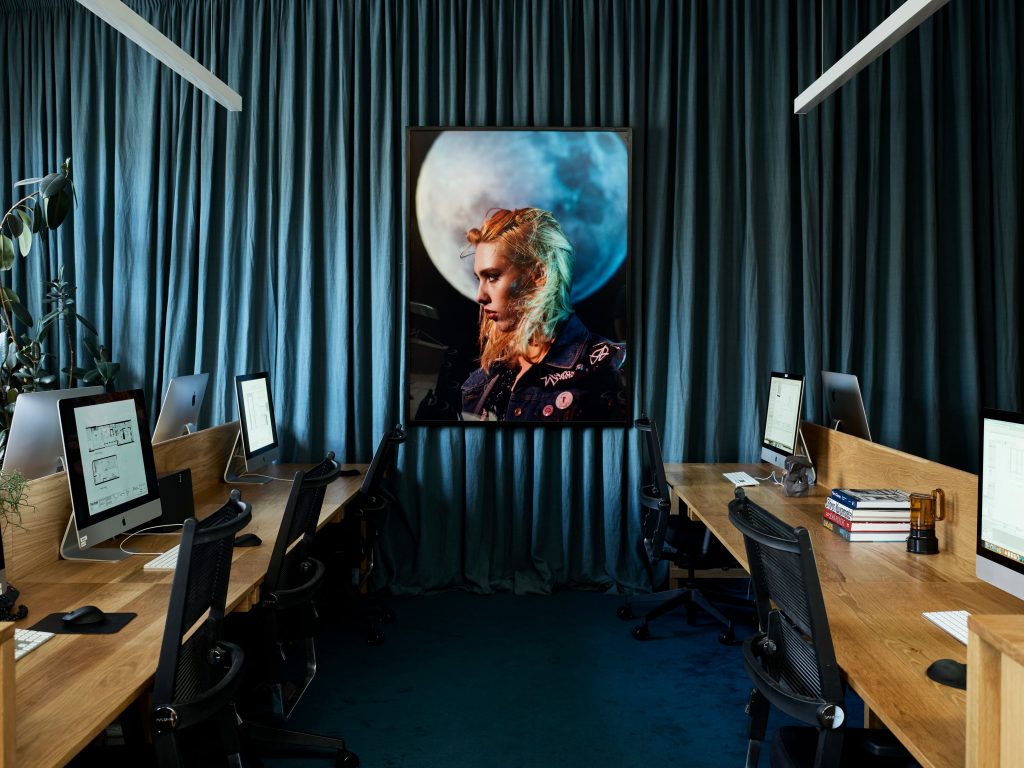 "Being community minded" has changed me and my studio
With this is mind, Flack Studio will be launching a mentorship program in 2021 specifically aimed at diverse and economically disadvantaged students and adults who want to enter interior design.
The program, which will be launched soon, builds on Flack Studio's work with the Save the Children Cubbies initiative, which has been providing the children of Fitzroy with a 'backyard' space in which they can play freely and creatively since 1975.
"My commitment to Cubbies comes from my childhood," says Flack.
"I didn't necessary fit in with the average country kid that played sport. My social circle was small and I spent a lot of time hiding in the library or art room at school.
"My parents fostered my creativity and saw I needed a safe space of my own, so they built me a cubby. This space was sacred to me and started my obsession with interior architecture."
Robinson says he too had a difficult childhood, growing up homeless and often exploring representations of lower classes and "the things we take for granted" as a filmmaker before joining Flack Studio.
"I saw there was a particular language that just felt generic, to be frank, in the Australian design world, in general," he says.
"I started asking those hard questions to David about what our voice was and what we were trying to say aside from employing ourselves.
"With the mentorship program, we want to do more in our community, but we also want to shake up our own studio so that it better represents First Nations people and the people around us in Fitzroy."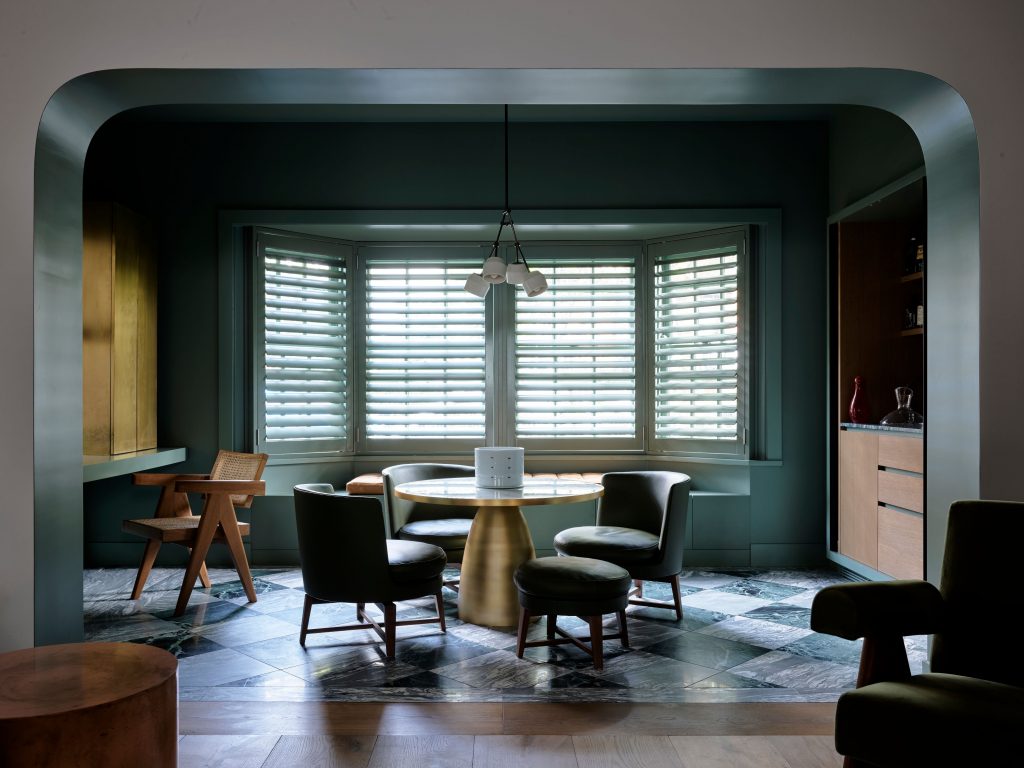 A voice in design
Alongside Robinson and fellow studio director Erin Lambrecht, Flack says his focus on community, engagement and a clear point of view are all part of what he defines as his voice.
"My voice is getting stronger with every year," Flack says.
"When I feel lost, I think about my younger self in my cubby – a kid who was overweight and felt like an outsider. But within the confines of my cubby, I could achieve anything.
Flack adds that the Rigg Design Prize also helped him find his voice in this respect.
"It gave me the confidence to just be and realise that clients come to me because they want my judgement," he says.
"I think in design, you get to this moment when it all just makes senses and you just start playing along, and that's when you disappear.
"We don't want that, so we're constantly pushing ourselves."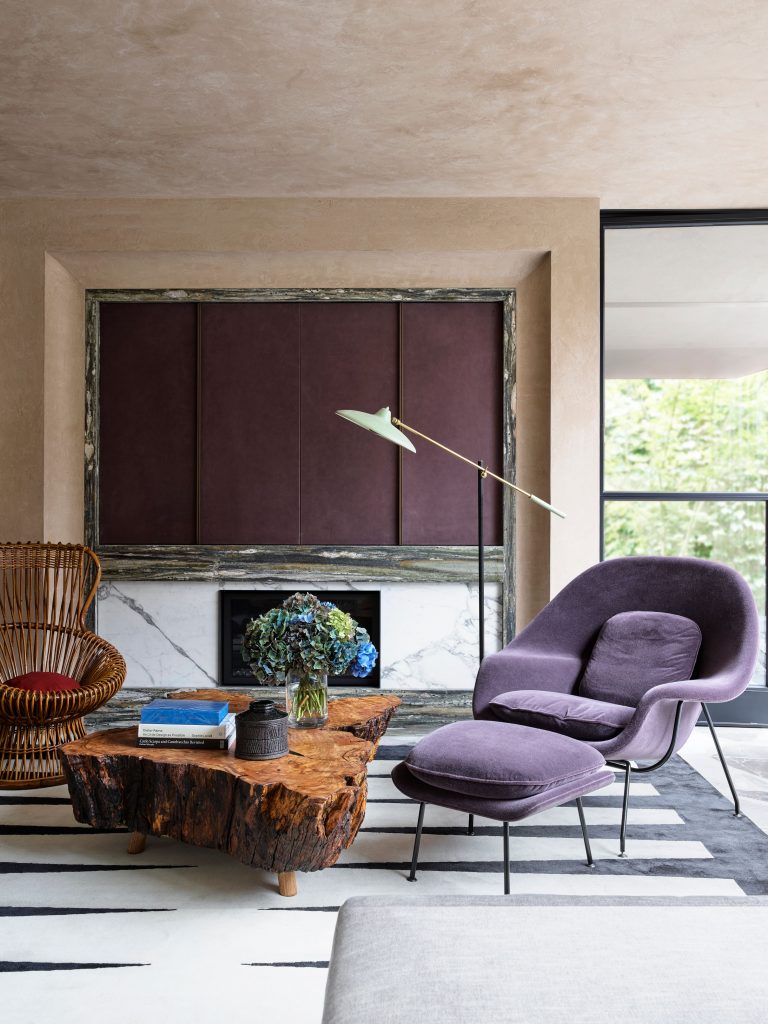 "We pinch ourselves all the time"
Both Flack and Robinson acknowledge that their services are available to the privileged few. It's one of the reason why the studio engages in community-minded initiatives.
It's also a theme the studio explored in its gold-tinted Rigg Prize interior, which acknowledged that many Australians are living in a "golden age" with enough wealth to create custom interiors and architecture.
"There is an inherit kind of wanting to somehow pass on that opportunity," Flack says.
"It's not just a martyr-ish thing. It's very much coming from a place of guilt. We're living across the road from people that are struggling to pay their rent. How do you balance that? We try to acknowledge that guilt and know that that's part of why we do it as well."
But the benefits are also internal.
"From Dave's side, there's also been an acknowledgement that being community-minded has changed him and therefore changed his studio," concludes Robinson.
"The challenge now is to subconsciously and potentially change the way other studios work and acknowledge the work that many of them already do."
For more information about the Save the Children Cubbies program or to donate, click here.
Photography: Anson Smart unless otherwise specified.
Flack Studio is the IDEA 2020 Designer of the Year. Entries for IDEA 2021 are now open. Get your entry in before 5 May and save $90.