American online custom beauty product company eSalon tasked ShubinDonaldson with renovating an existing guitar-amp manufacturing warehouse for their growing multifaceted needs.
The primary focus was to establish a fully-functioning manufacturing line, salon, and an office environment that promotes team collaboration.
"The design resolved eSalon's program with a clear spatial orientation, maintaining the connective tissue between the different departments," explains the architects.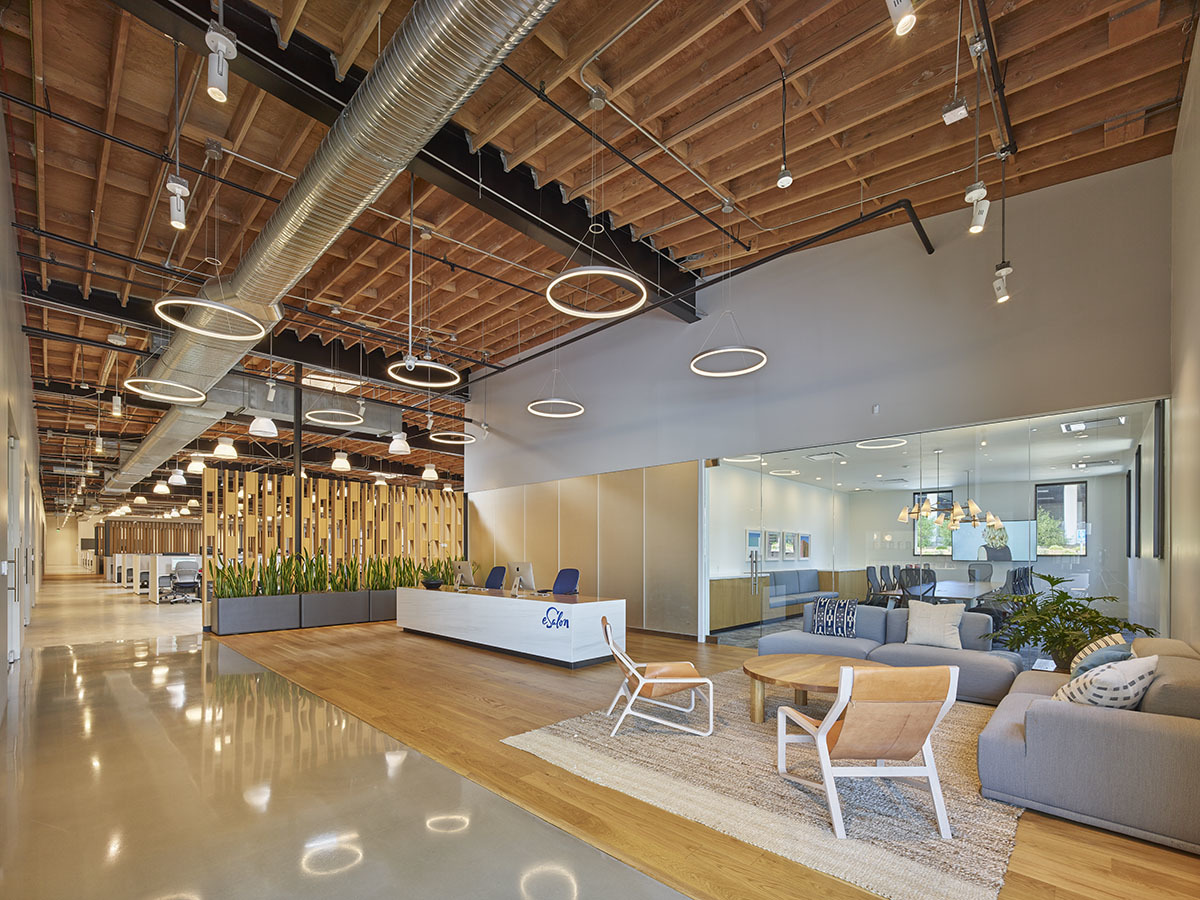 The layout of the office is informed by eSalon's value of creating a cohesive working environment for the office, manufacturing, and salon team-members alike, providing equal access to communal amenities.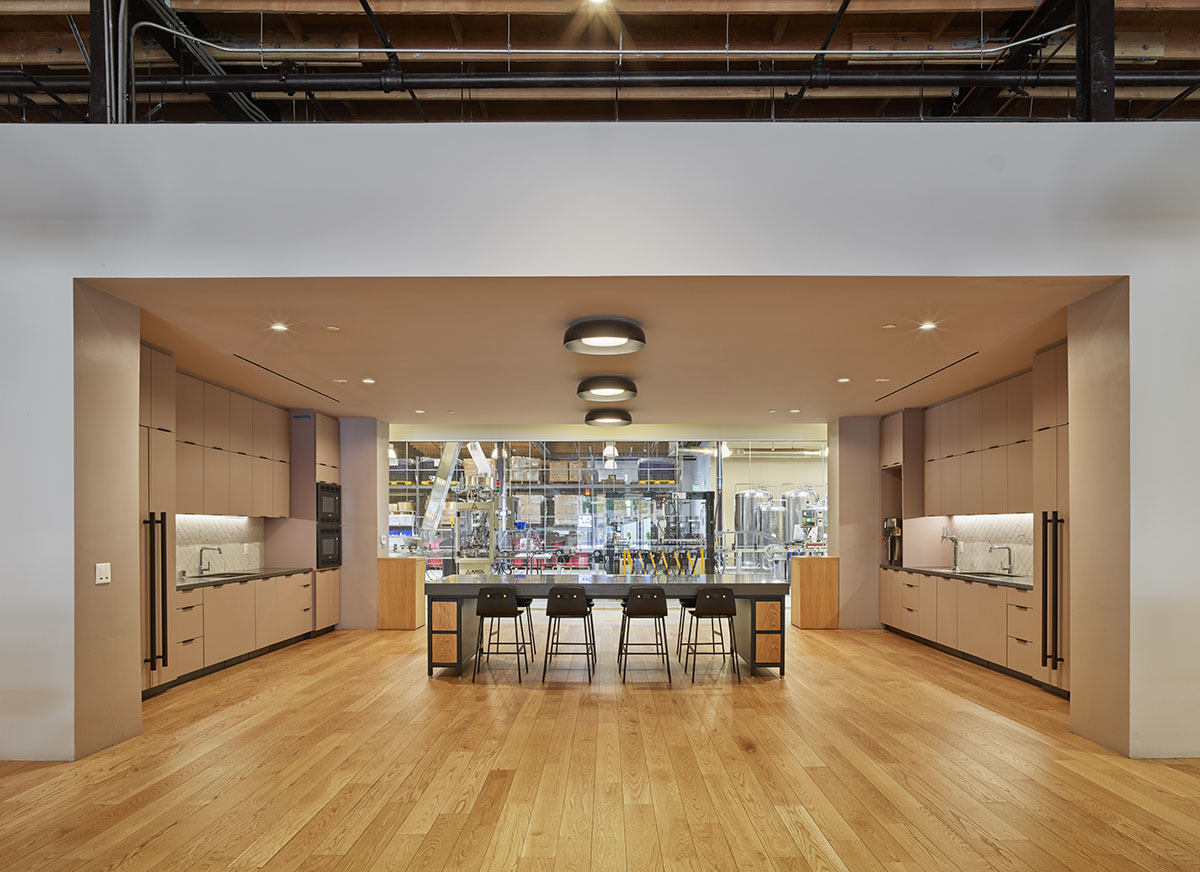 "From the established organizational structure, two principal axes were implemented to facilitate the functions of manufacturing and office-work," say the architects. "The first axis is positioned through the centre of the building, with manufacturing on the east and all the other business functions to the west.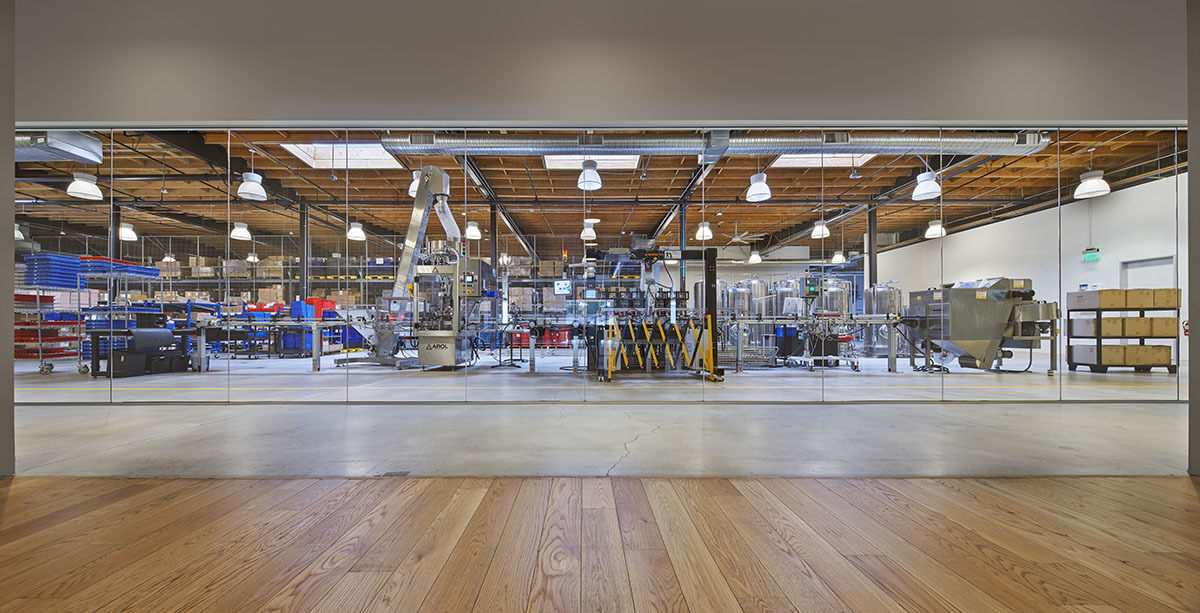 "The second axis is positioned perpendicular to the first, with the centre housing the communal kitchen, eating area, and new exterior patio with two open office sections, break-out rooms, and main conference rooms radiating from each side. The intersection of the two axes is extenuated by a floating glass plane."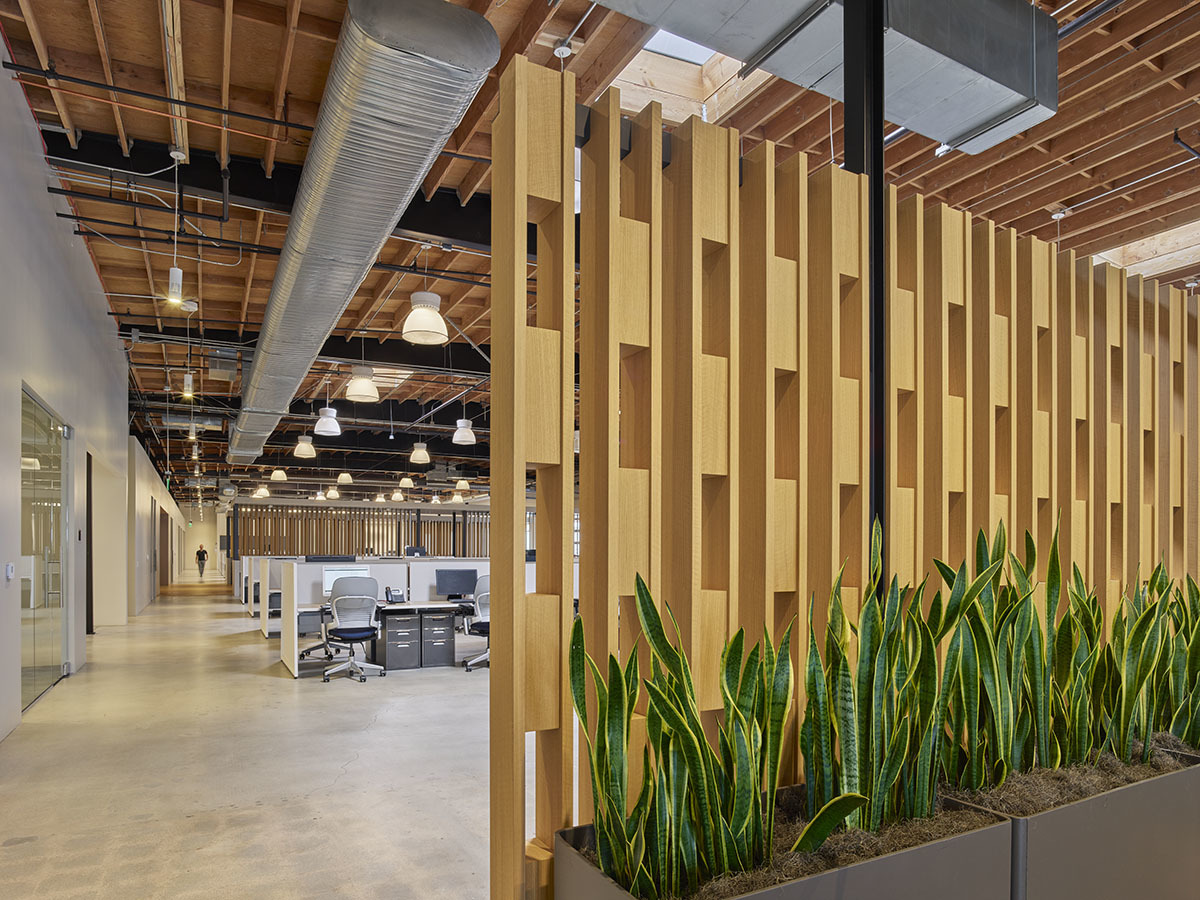 To further define the different uses of the space, communal spaces feature framed wood flooring and screened partitions made out of wooden 'fins' that act as a barrier between the public salon area.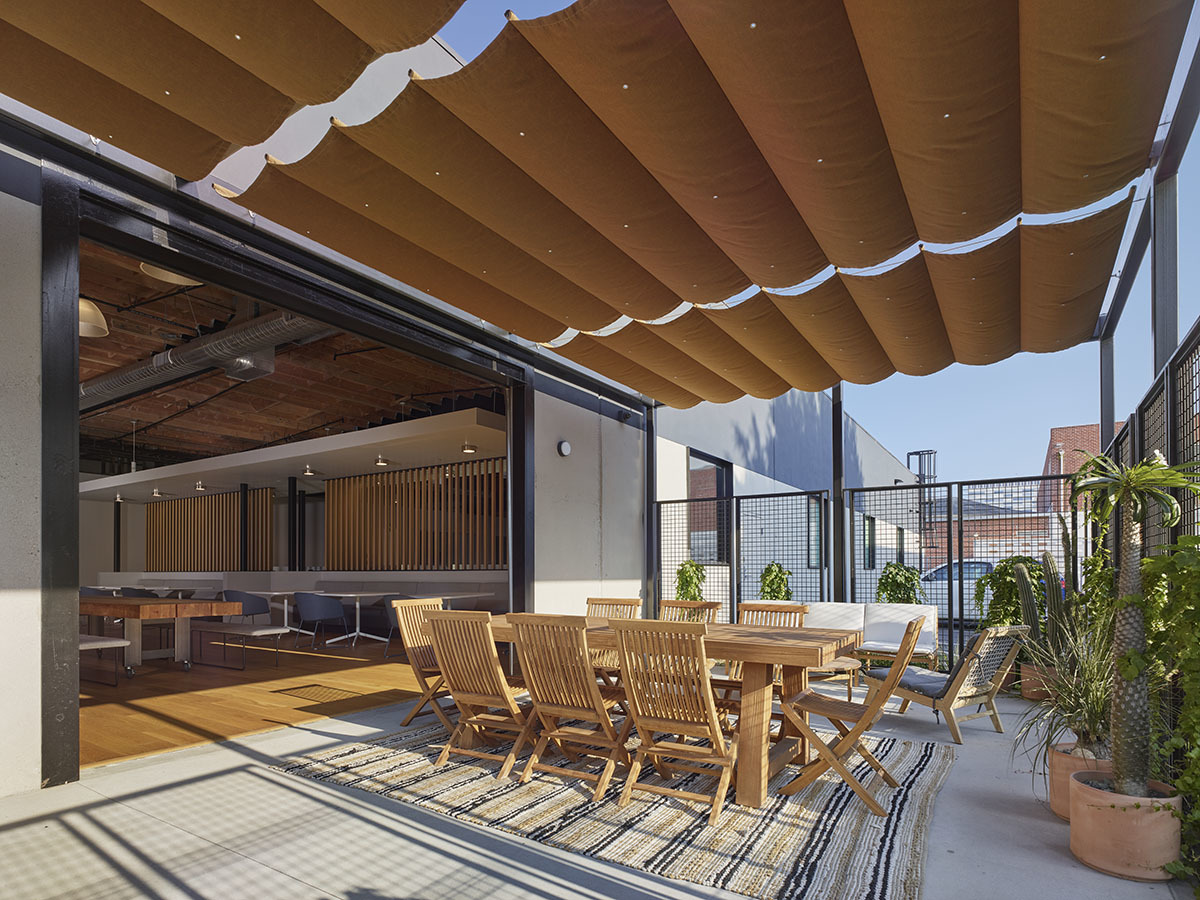 The communal eating area and kitchen are defined through mirrored wooden fin-screens, creating a sense of privacy from the open office spaces while acting as a sound barrier within the office.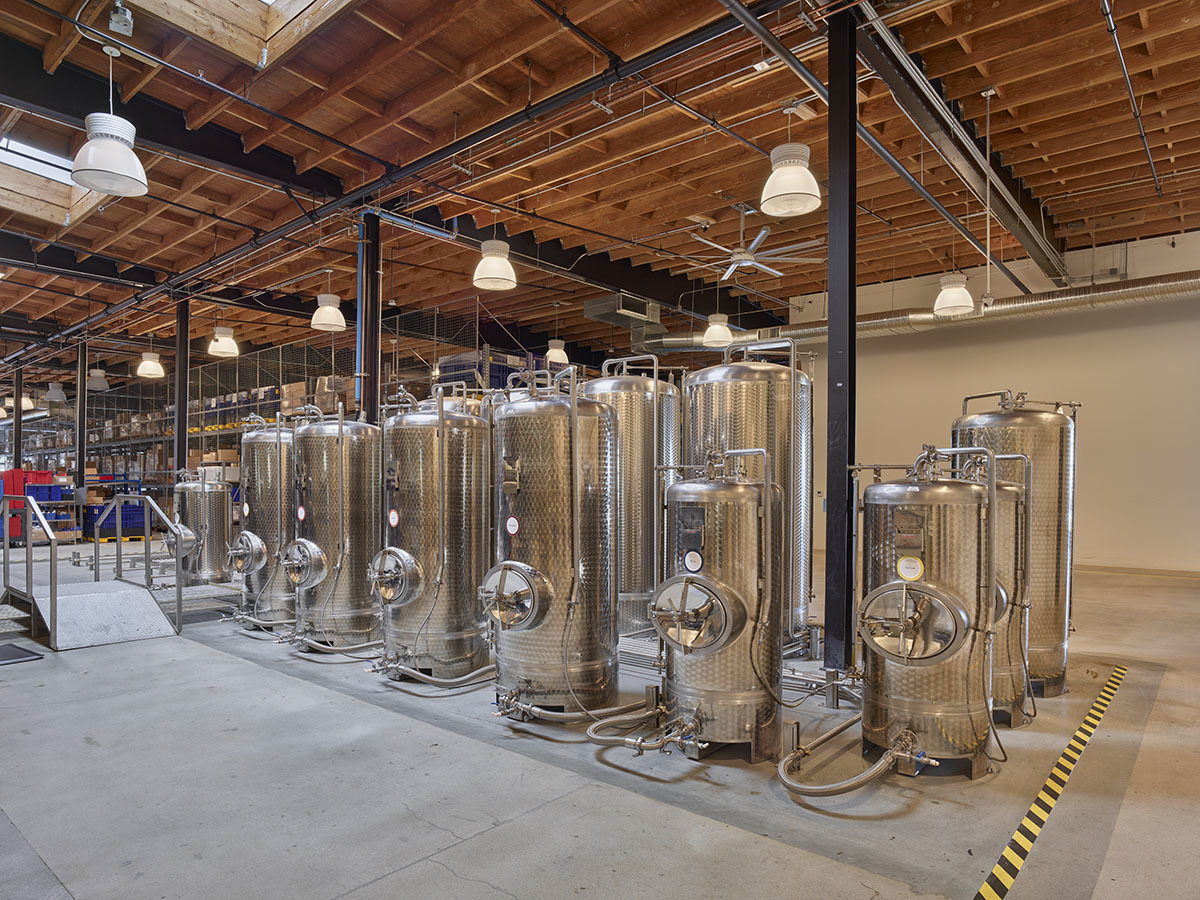 "The multifaceted needs enabled a unique approach to formalizing the project, resulting in a cohesive space informed by the character of the building's past and designed for future collaboration," add the architects.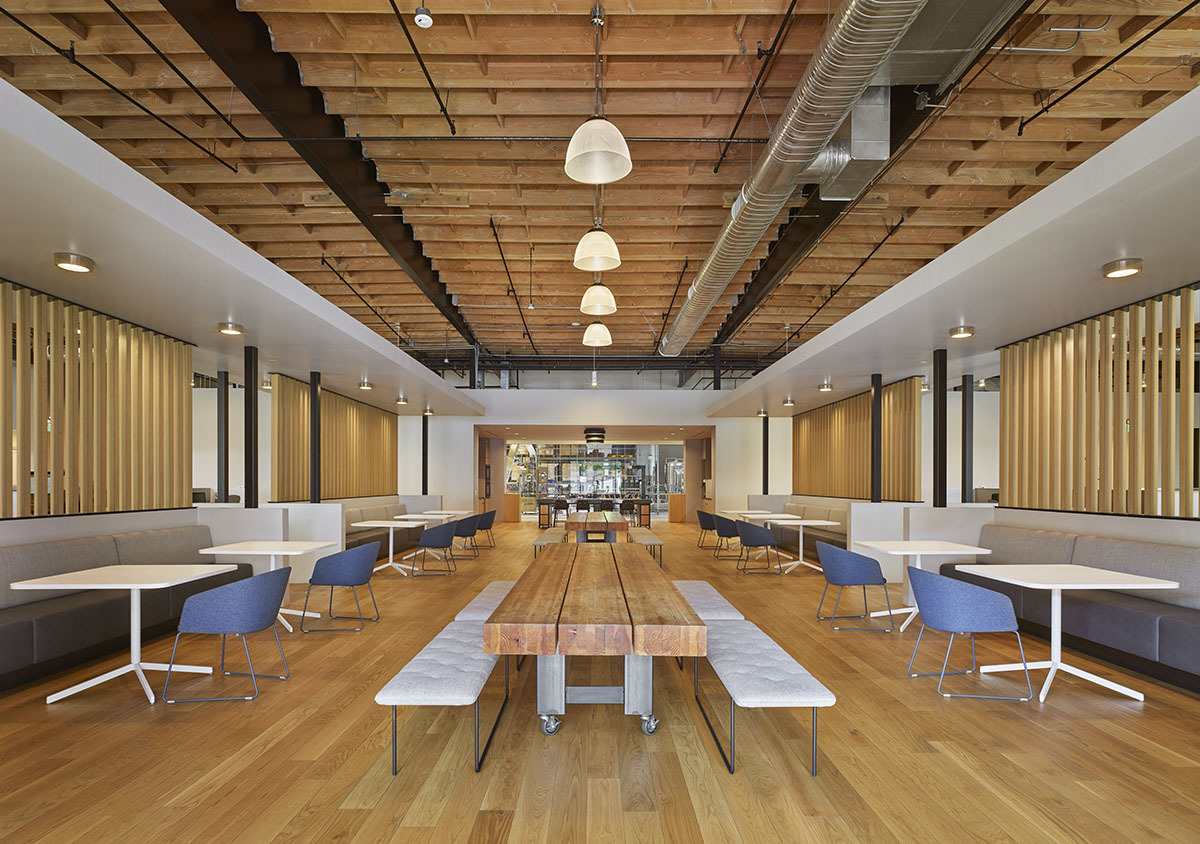 "The design for eSalon resulted in a diverse base of operations, allowing the company to grow while keeping true to their employee principals and founding values".
Photography by Benny Chan