Smart Design Studio (SDS) has designed a fresh new space for Optique, an optometrist and eyewear retailer.
Located within the dynamic Barangaroo precinct, this was the third store commissioned by owner Susan Green. Light continues to be the central idea, building on the already established visual identity. Colourful mirrored boxes bounced light around the two earlier spaces, whereas here, light emanates from the Barrisol ceiling.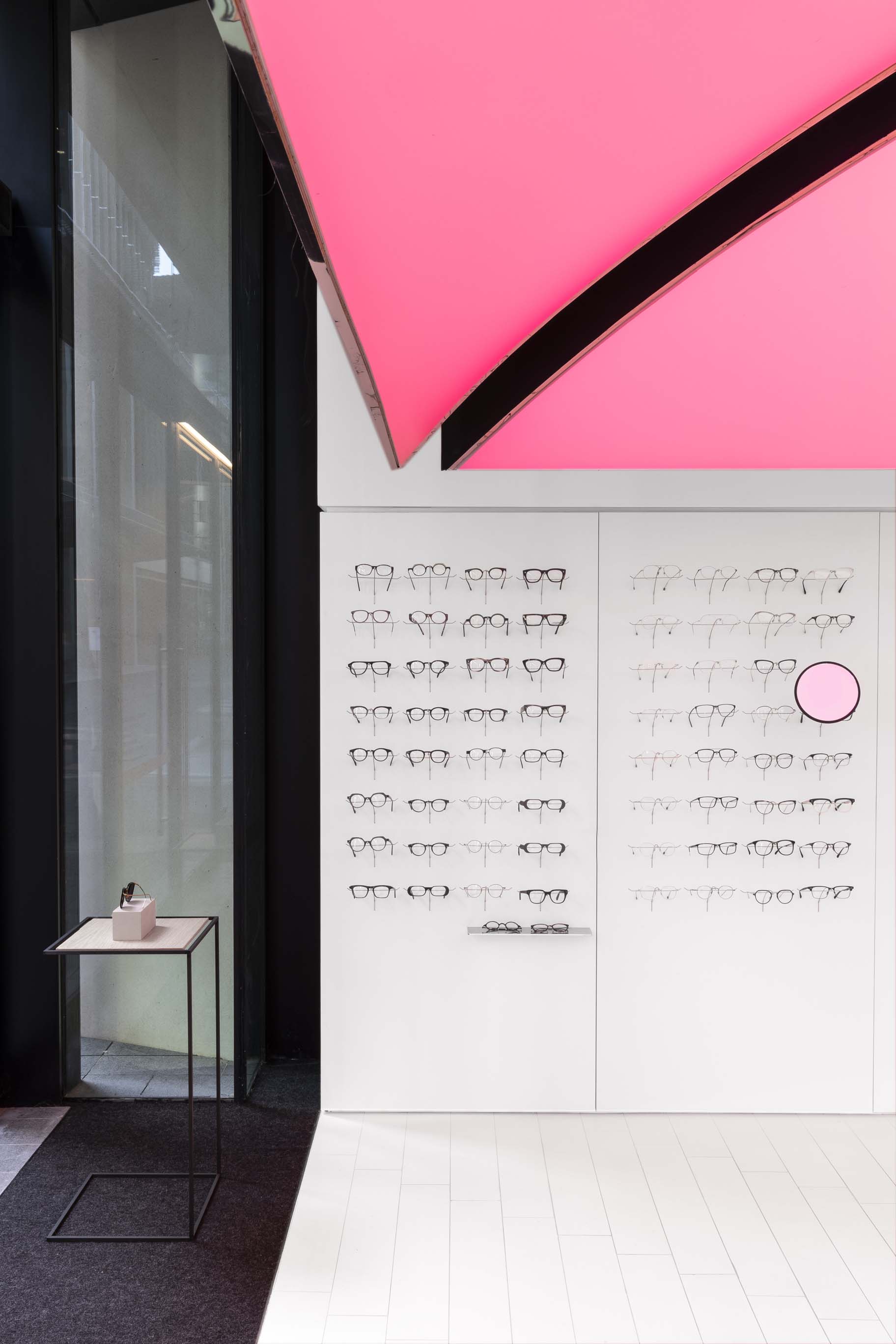 A pair of illuminated coloured sails hover above the crisp white shell and the effect is captivating, conceptually referencing what eyewear does – tint, alter or enhance the image. The ceiling adds warmth and drama to the otherwise white space and washes the customer in soft complementary light.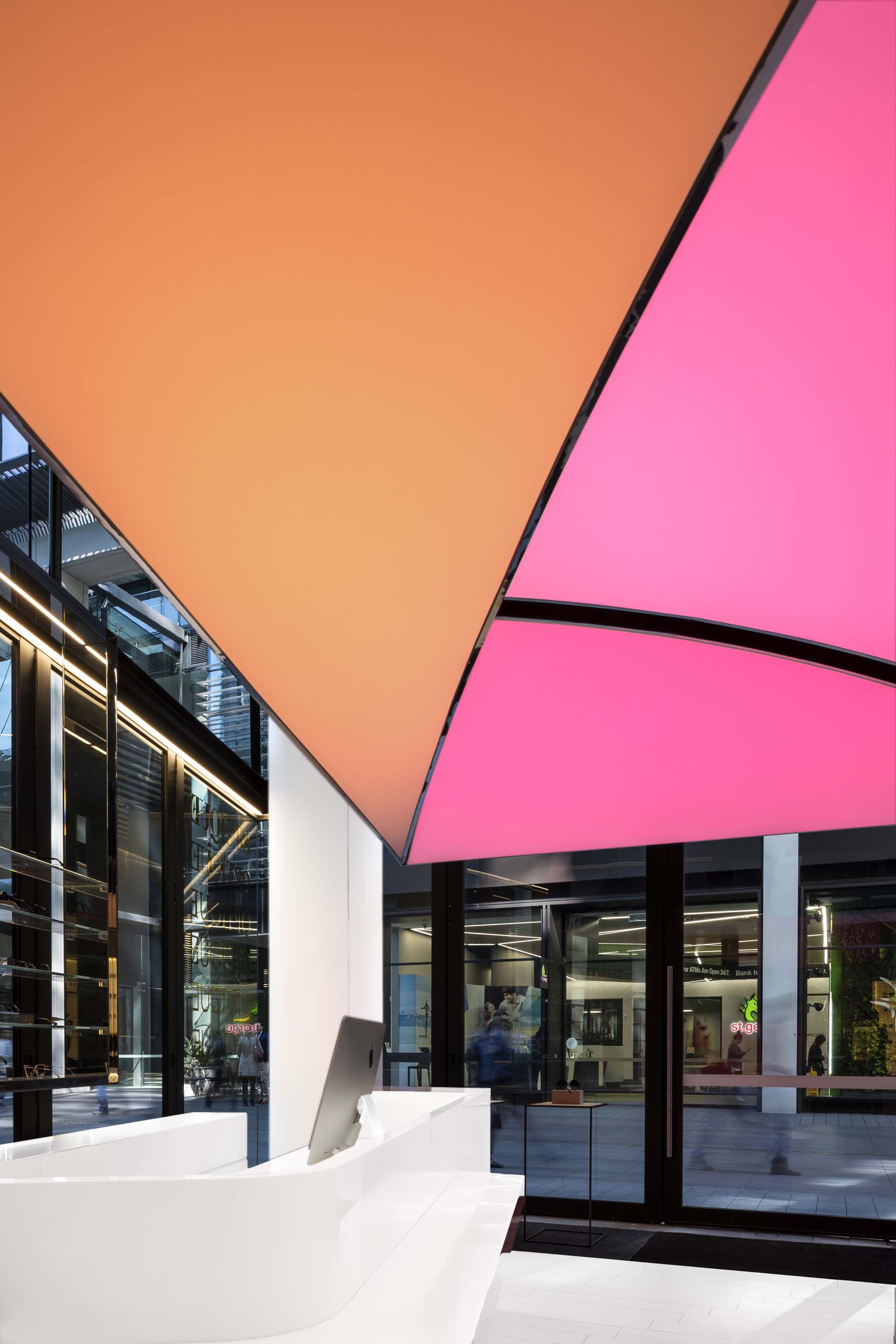 By night, the LED lights can be adjusted to a more dramatic combination to attract passers-by. With glazing on two sides of a sharp corner site, the shell determined the look and layout of the space. SDS devised the sculptural lightbox as an elegant and arresting way to maximise the strangely shaped ceiling, a byproduct of the building's structure.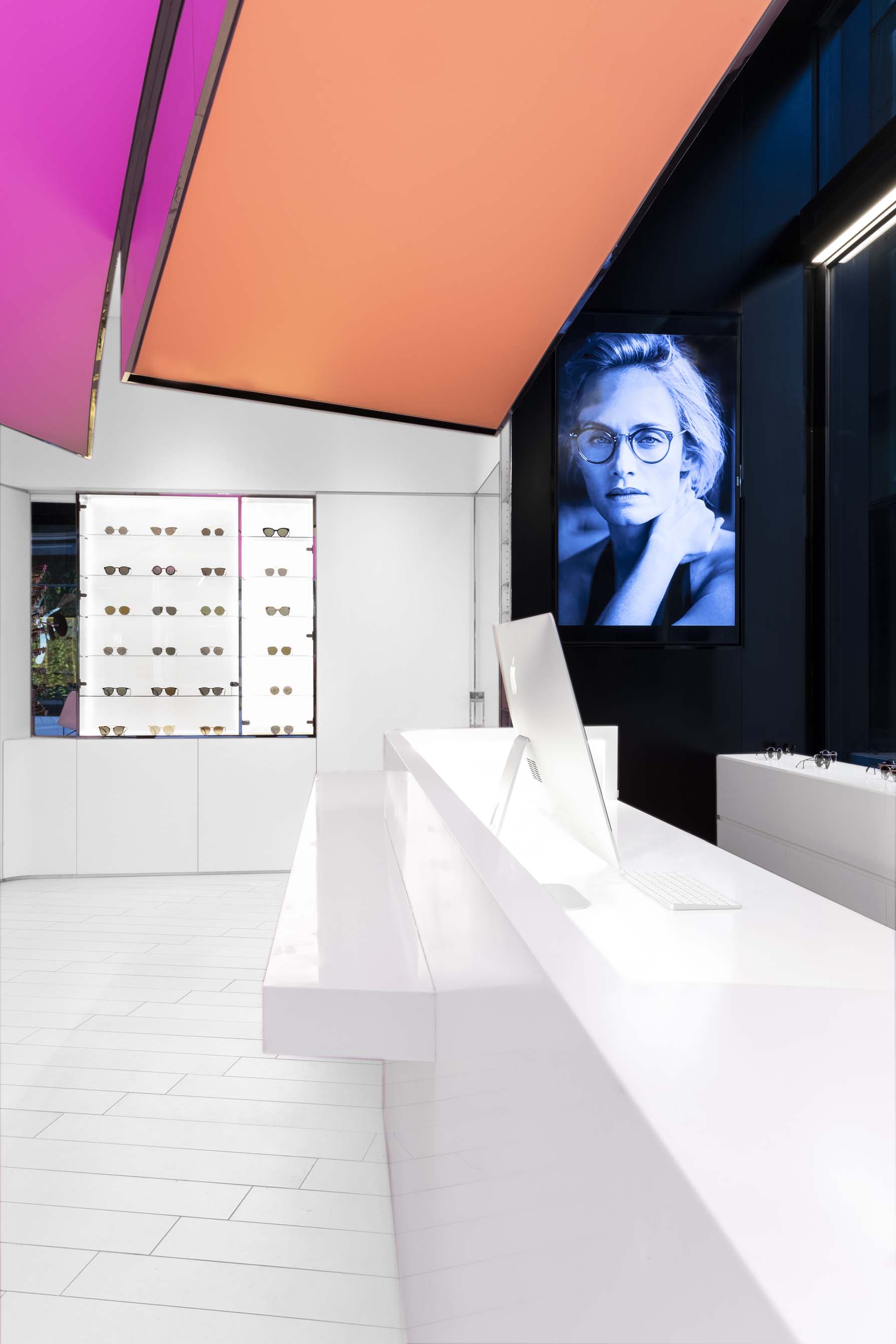 While the display needed to be optimised, it was limited to the two solid walls that also conceal essential back of house spaces. Positioned in front of a long window, the custom designed Corian counter looks beautiful from all sides. It presents as a sculptural element that relates to the ceiling above.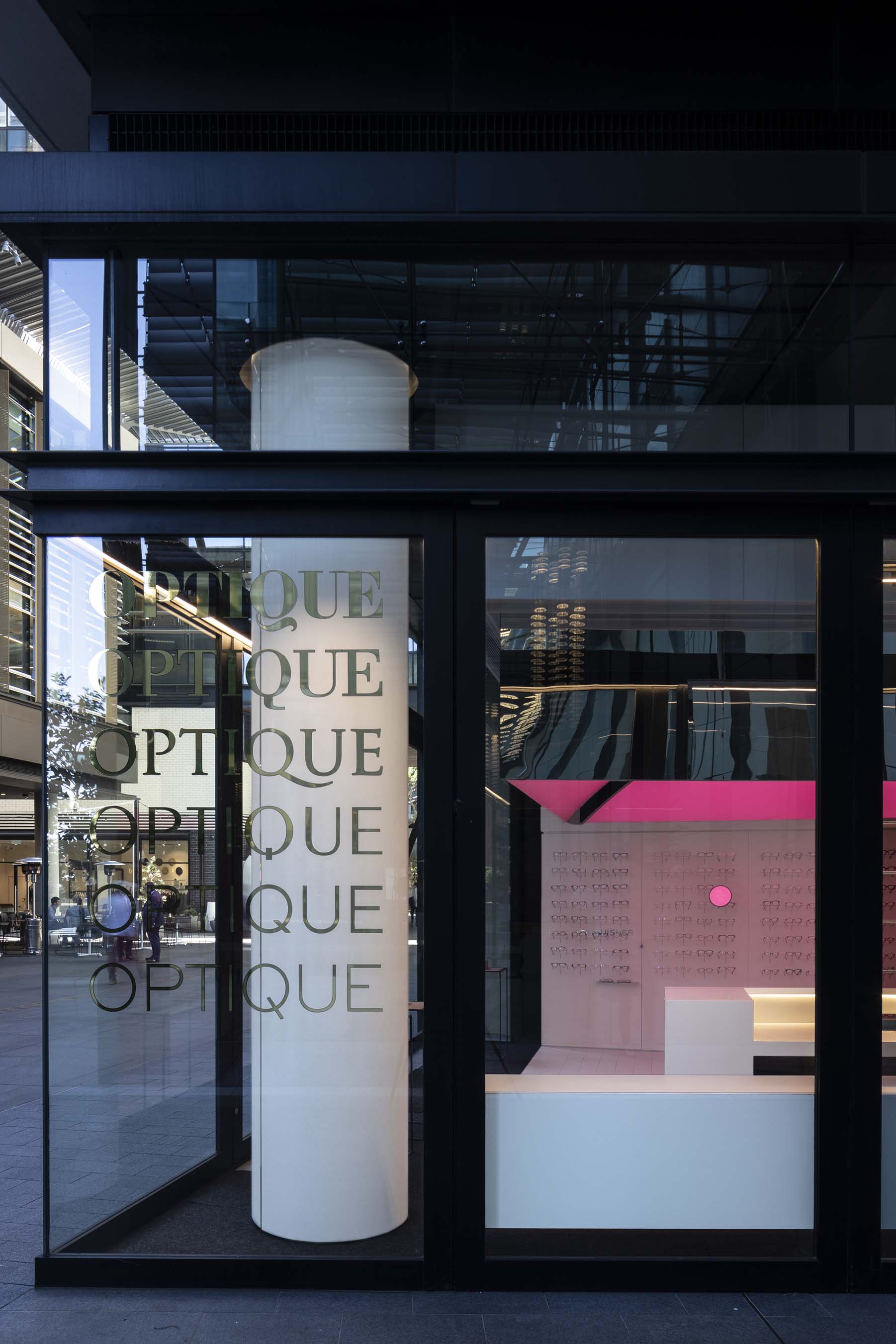 In addition to the grand gesture overhead, the interior features highly resolved detailing. Clean white panelling allows the optical frames and sunglasses to take centre stage. These upholstered display panels encourage interaction with the product and double as joinery doors housing additional stock and cases.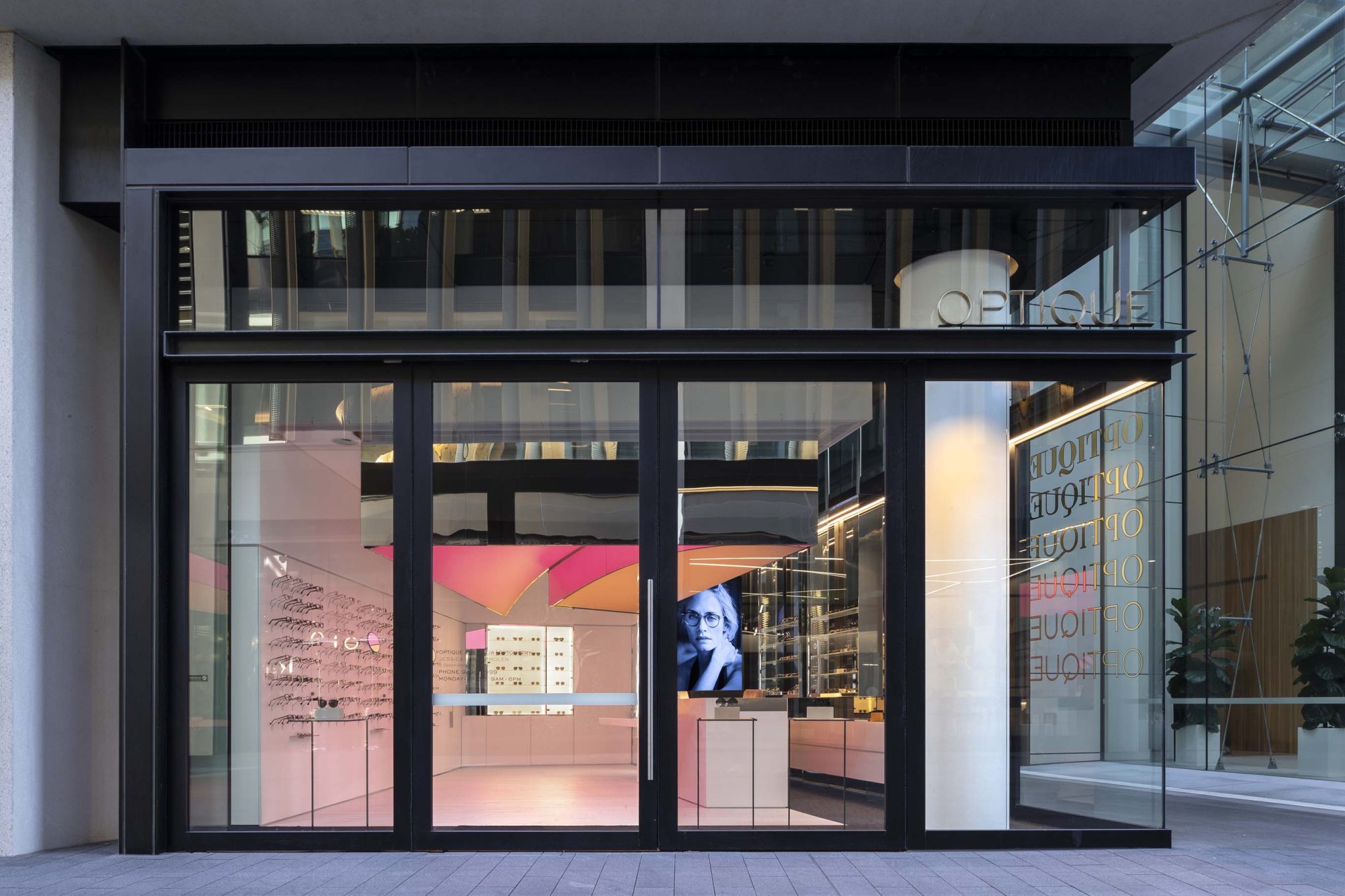 This means that the sales area is also the stockroom, creating a retail space where the limited footprint is incredibly practical and efficient, and the customer is not left unattended. Luxurious materials were chosen to suit but not detract from the high-end eyewear lining two of the shop's walls and the mainly matte finishes leave the reflective glasses to shine. smartdesignstudio.com
Photography by Ross Honeysett