Tucked between two buildings in the emerging western corridor between Sydney Harbour and the CBD, this boutique hotel focuses on the internal experience.
Design inspiration for the eight-story high West Hotel comes from the pattern of the building's façade as well as the 'mini-rainforested' courtyard atrium, which occupies the entire ground floor.
Designed by Woods Bagot the interiors scheme references the colours and textures of the Australian landscape: a palette of richly dark eucalyptus greens and greys are the colours of the bush, with deep blues and greens of the harbour.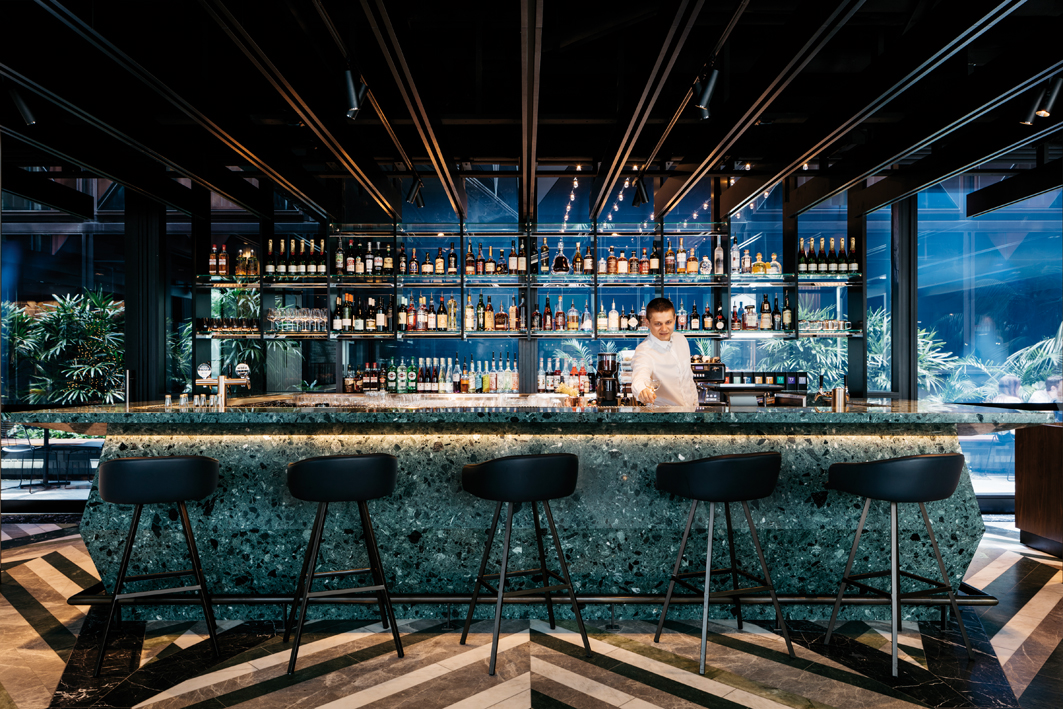 "Sydney is such a bright, light-filled city and hotels here traditionally focus on the views out," says Woods Bagot's hotel sector leader Jacqui Senior. "Constrained by a lack of vistas, we were looking for a different approach and found it by focusing on that rich internal experience that's done so well in Europe.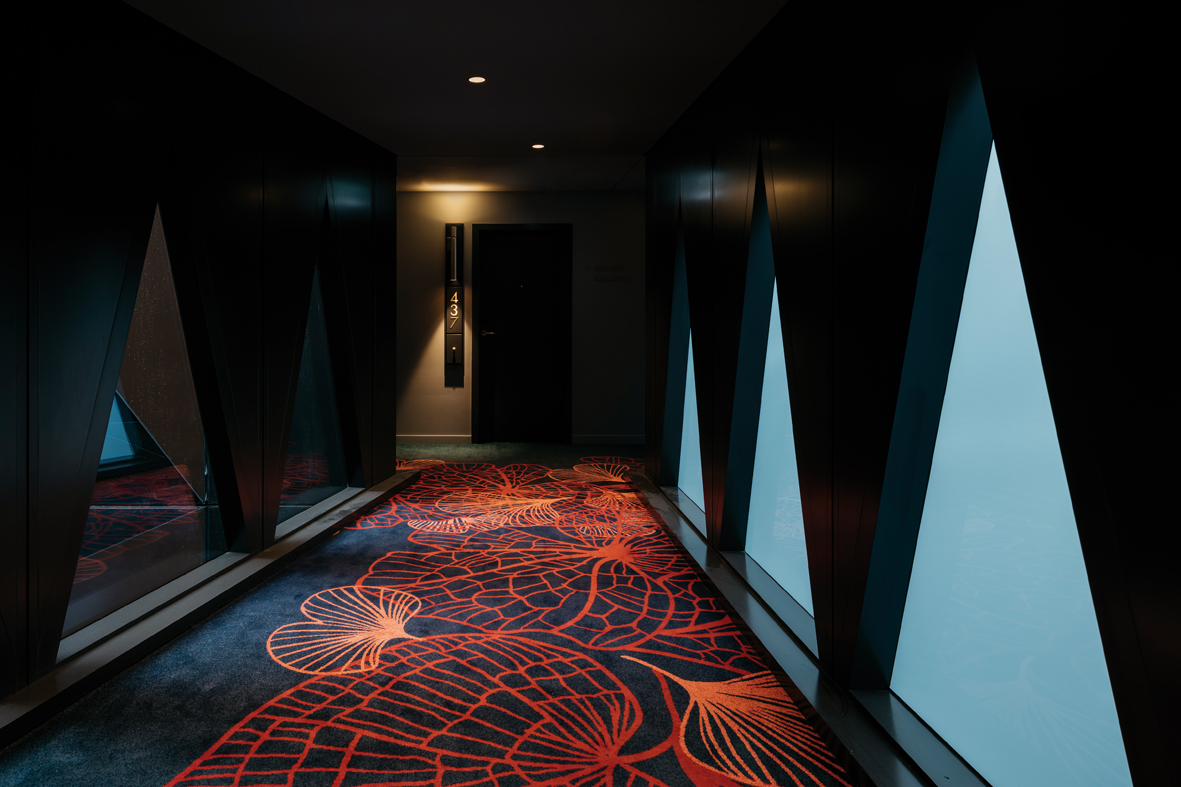 "We've shown that compact rooms in Australia can be amazing," she adds.
The hotel's siting and architecture are unusual for Sydney says Senior, qualities that were eagerly taken up by the interiors team.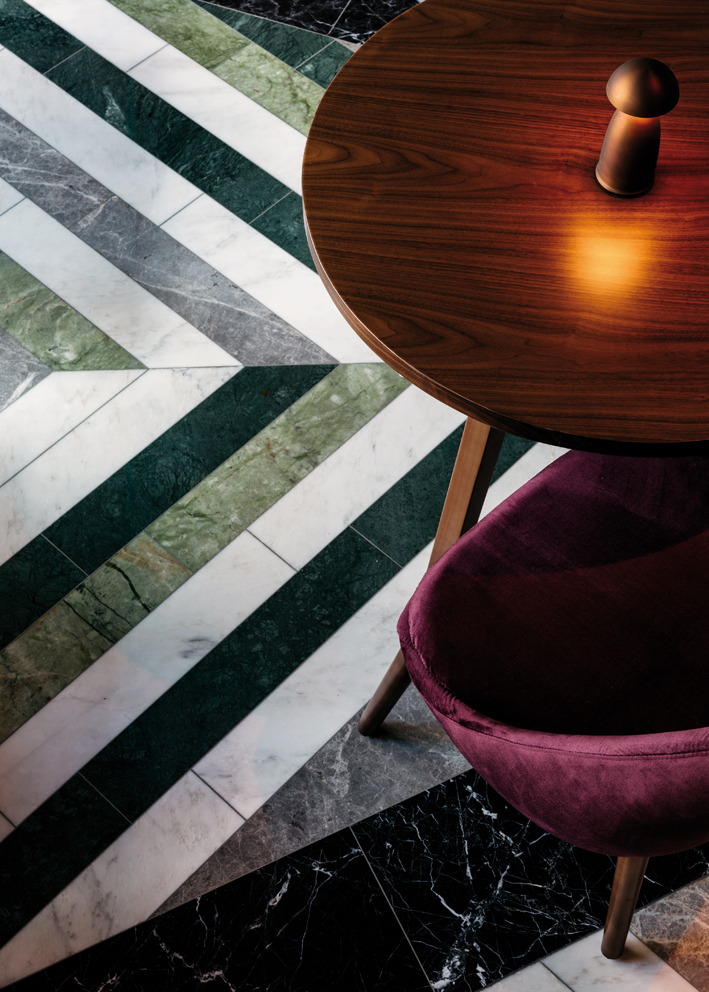 "We really embraced its difference, and drew from the crystalline geometric pattern of the façade in creating a joined up story across the interiors scheme."
Native flora is referenced in a bespoke botanical artwork that sits behind a minimalist reception desk. Designed to be immersive, the lobby features charcoal brickwork walls and a graphic timber floor of warm rich tones.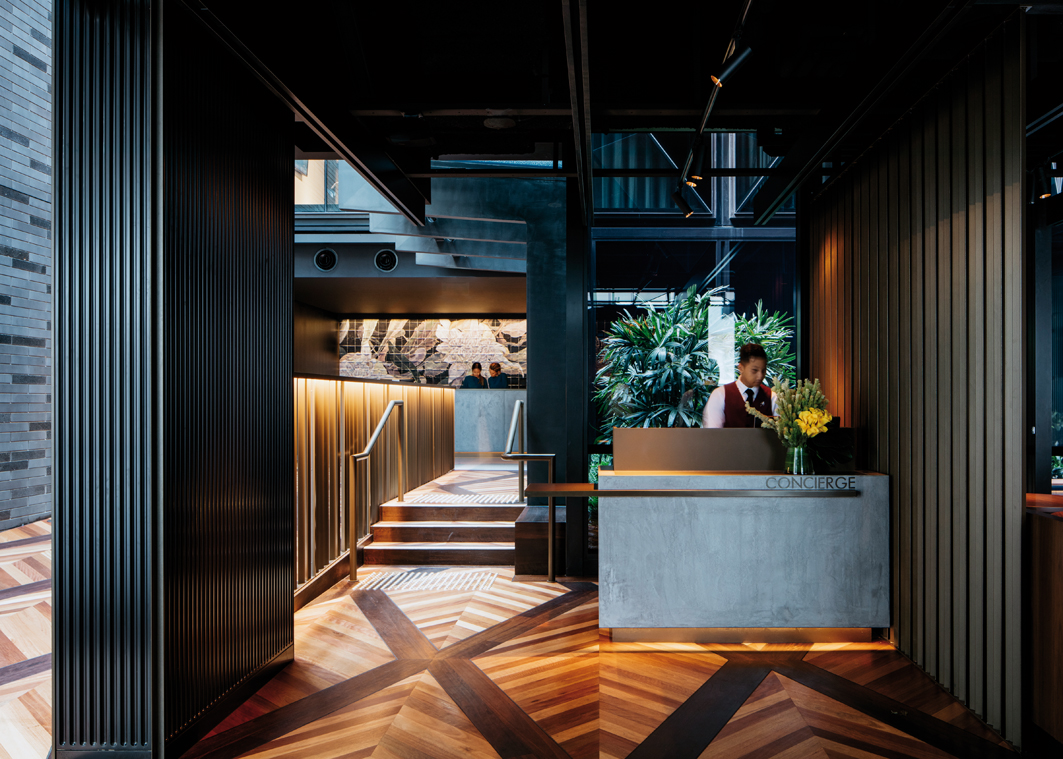 Suspended from above, a custom sculptural lighting piece functions as a cloud-like installation within the space.
In the hotel's Solander restaurant, which offers guests casual dining along the street frontage, the ceiling has exposed services and minimalist black ceiling fins, contrasting with bold finishes and furnishings such as plush velvet seating and solid marble floor.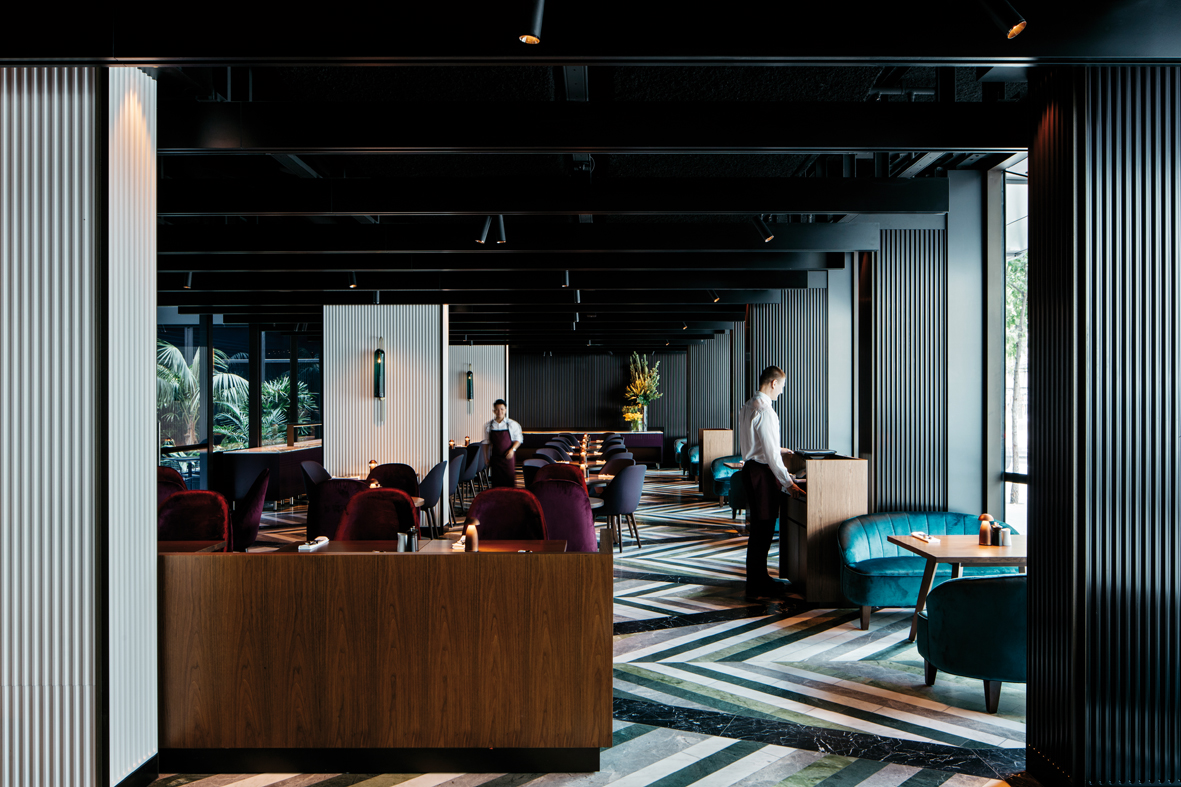 The guest rooms meanwhile have a light-industrial aesthetic: soft, dark tones in the bespoke carpet, walnut and brass accents and a custom headboard.
Suites are finished with honey toned parquetry flooring and custom woven inlay carpets and walnut timbers and brass details complement the materiality of furnishings. Framed steel-coloured glazed walls separate the bedroom from the lounge area.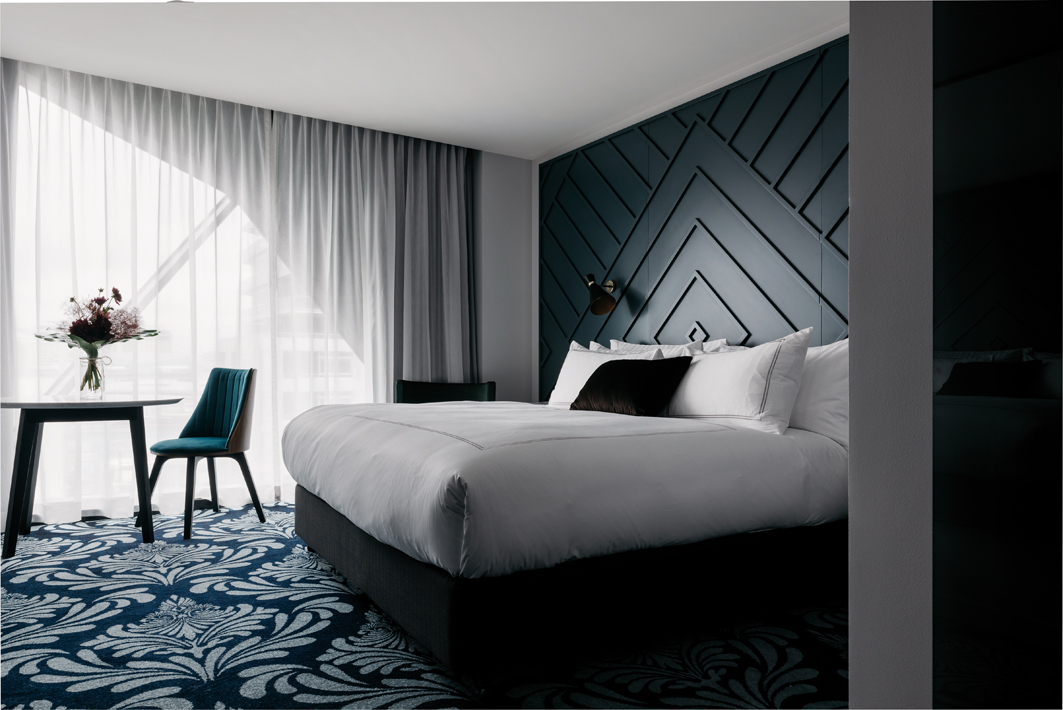 Photography by Felix Forest