Oriented by the central hearth, Aru is a restaurant full of earthy and warm colours with bespoke bricks, spotted gum timber, and low lighting.
Located in Little Collins Street, Melbourne, Aru offers Sino-Indonesian-Australian cuisine. The colour palette underpins themes of heat and spice with a gradient combined with level changes defining dining areas.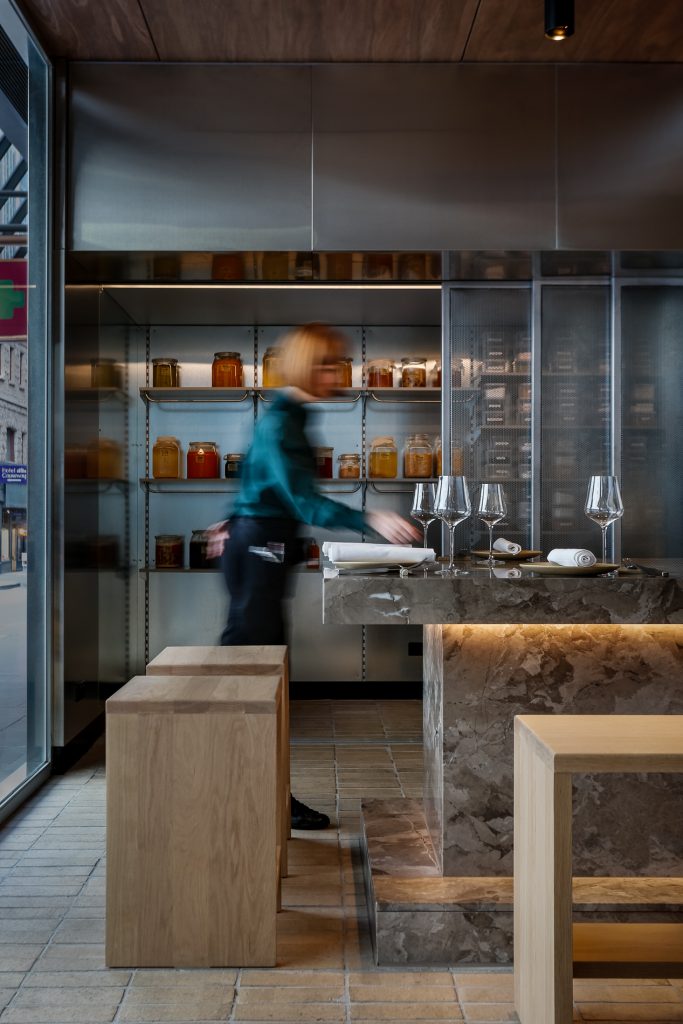 Speaking on the design intent, Kerstin Thompson Architects (KTA) says the hospitality space was "developed around the central hearth, showcasing preparation and cooking."
"The materiality and spatial program are underpinned by the intent and predilection to fire, ceremony, gradations, radiance and spice. Whether dining at the bar or within a banquette, there's a view of the source of heat, the large wood-fired health – the heart of Aru's cuisine."
Aru is all about narrative with changing levels welcoming increased intimacy through moody lighting. While the front remains open, casual and light, the rear houses a private dining space with a darker and formal atmosphere.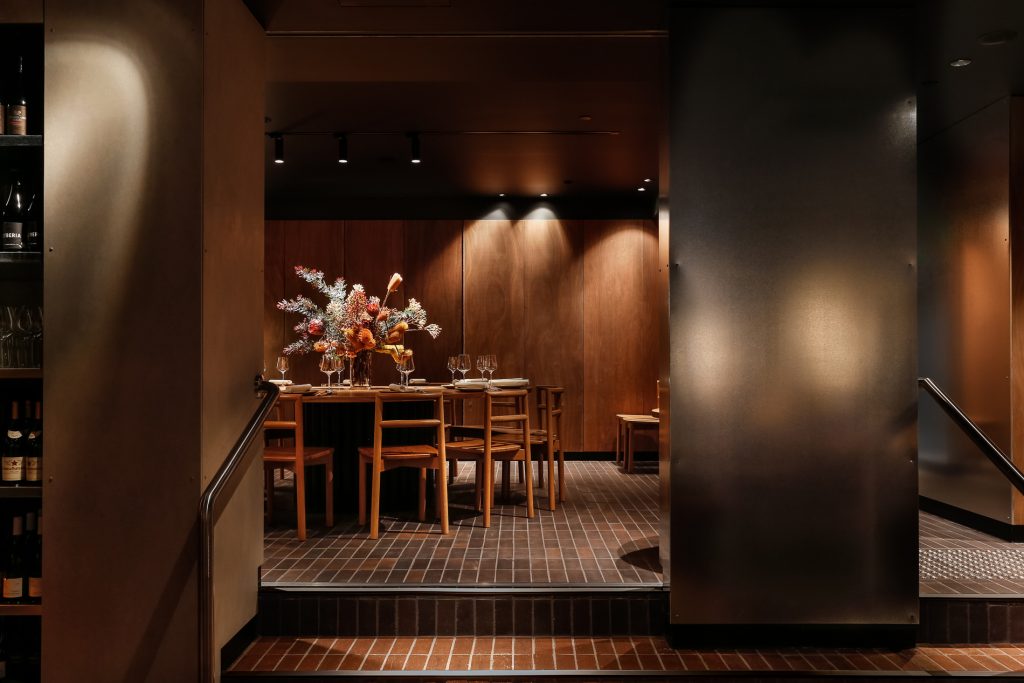 Connecting and grounding these areas together in place is the terracotta brick floor – reminiscent of the hearth.
"The stepped floor combined with of metal mesh between the levels enable the space to work as one large dining space or as a series of smaller ones," explains KTA.
"It also aids view lines between levels to enhance the drama and spectacle of dining. The outcome is flexible and experiential, cookery and local ingredients are on show, diners interaction is essential to the overall space."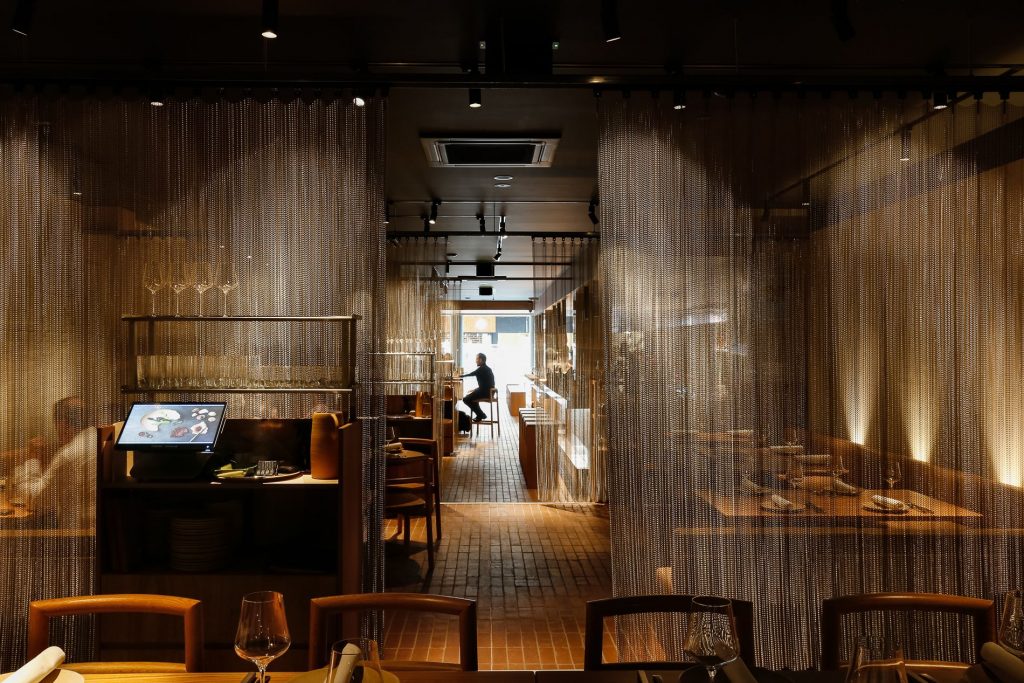 Diners have the option to either sit at the 16-metre-long marble counter observing the open kitchen, high informal bar stools or cosy leather banquettes.
Located on a narrow site, Aru remains welcoming and adaptable with delineated zones.
Last month, Aru was also awarded The Age Good Food Guide Victorian restaurant of the year.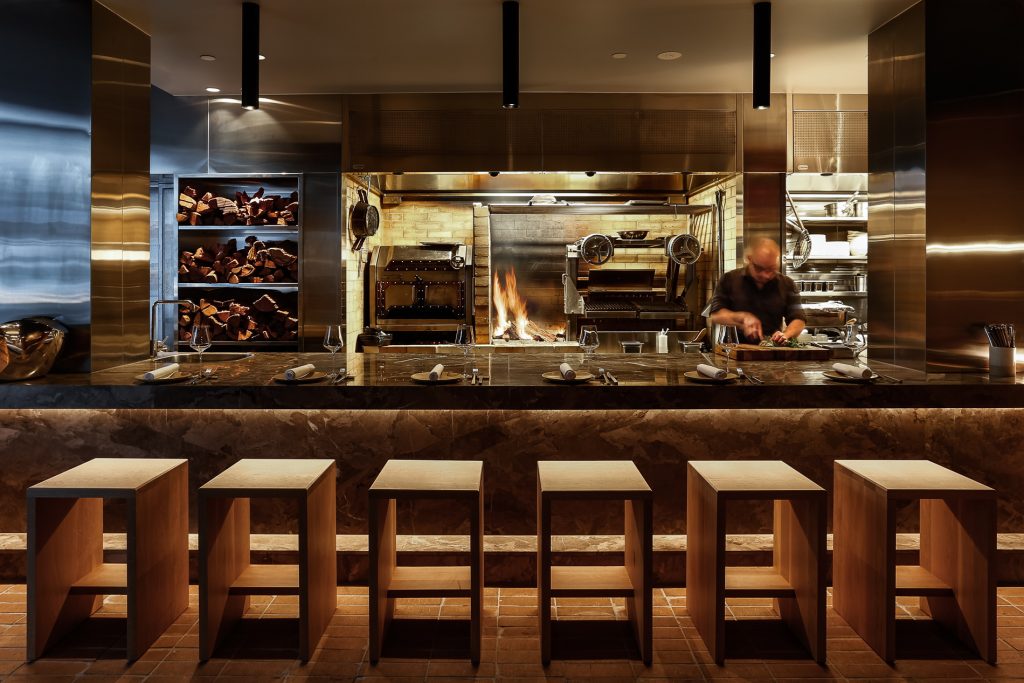 Photography by Ari Hatzis.
In a busy November for Kerstin Thompson Architects, the studio was awarded the Urban Design prize at Melbourne Awards.