Design Practice: PTW and LAVA
Photography: Brett Boardman and Peter Murphy
Hallmarked by fluid luminosity, the project comprises an organic-shaped marketing suite, with cool white surfaces and freeform furniture. Transformed by a merger of natural materials with high-tech fabrication technologies, this former 1960s Sydney Water Board lobby promotes an immediate sensory experience to entice prospective buyers and dramatically announce Greenland's presence in Sydney.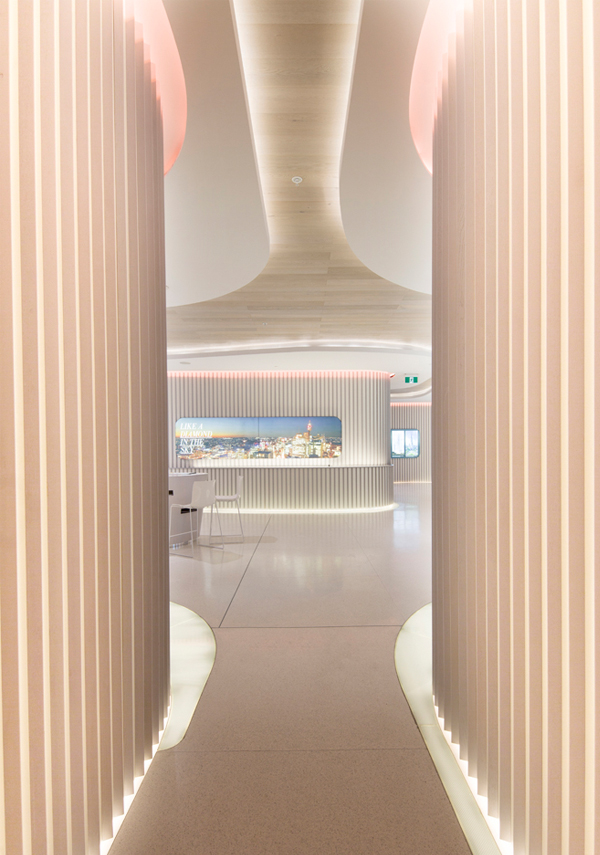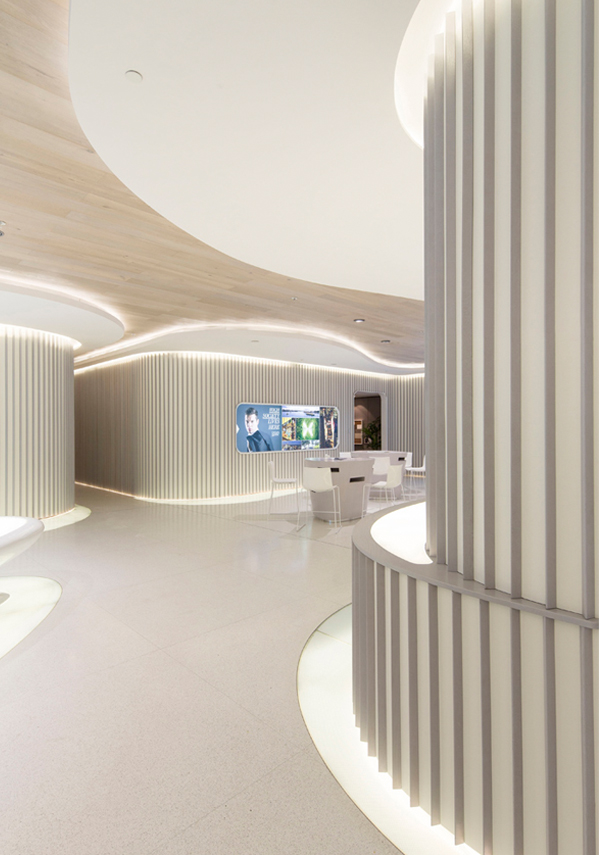 The Australian Design Review previews Greenland by PTW and LAVA as part of our IDEA 2014 Shortlist series.
This project is just one of 120 current Australian designs featured in the highly anticipated book Life Spaces: Live Work Connect, 120 Award Winning Interiors from IDEA 2014.
To view this project in full, with a 400-page limited edition hardback book of this year's IDEA winners, order your copy of Life Spaces: Live Work Connect.