Australian paint supplier Haymes launched their 2015 colour forecast last week, providing an insight into the coming year's most coveted colours and style concepts.
To some, the concept of style may seem strictly superficial, along with those who follow the frivolous pursuit of fickle fashion. However, whilst project management of renovations and fit outs are a logistical reality, style confidence is an interior designer's true currency, sold at a premium to savvy clients who can both afford and appreciate the value of well designed spaces.
In our modern era of ubiquitous photography, style and its marketing potential have never been more relevant. As much as style may be innate to a lucky few with the ability to predict or create trends, these days there is a thriving industry of trend-forecasters and style-makers who advise designers. Colour forecasters, such as those put out by global colour authority Pantone, stay on the forefront of what's 'hot', providing the starting point for many designers wishing to capture and capitalise on the current zeitgeist.
Haymes has divided its latest forecast into five main concepts –  Exotic Botanic, New Skin, Rhythmic Palms, Raw, and Relaxed Replay. Each depicts an individual feeling and eclectic aesthetic.
Through their latest colour forecast, Haymes has put forward a range of visually engaging contemporary style concepts. Stay tuned for designer interpretations of these palettes, set to pop up within Australian commercial and residential interiors in the coming year.
Exotic Botanic
Earthy, exuberant hues come to the fore against a backdrop of grey, using nature as a springboard for this palette.  With its vivid burnt orange plains and silver grey gumtrees, the evocative colours of the Australian outback are strongly reflected here.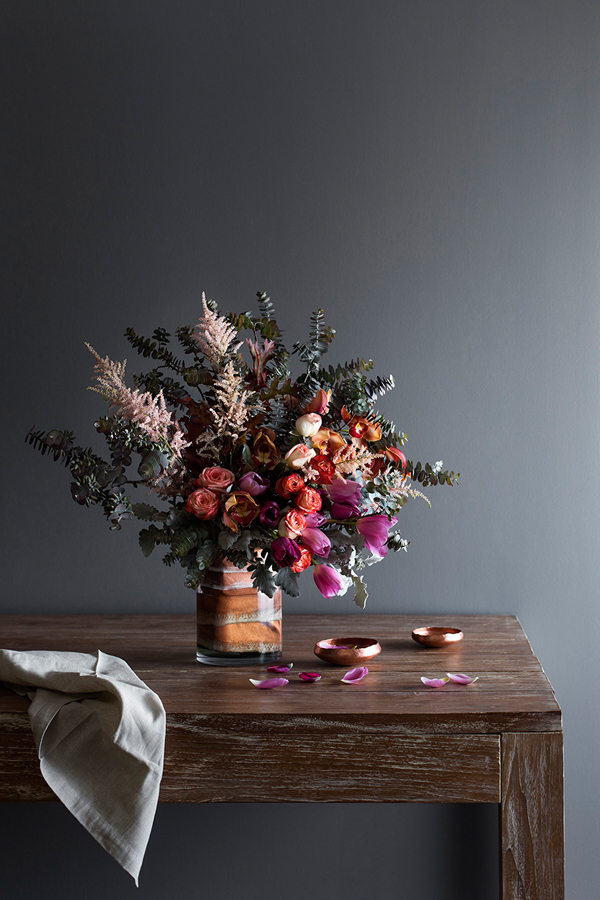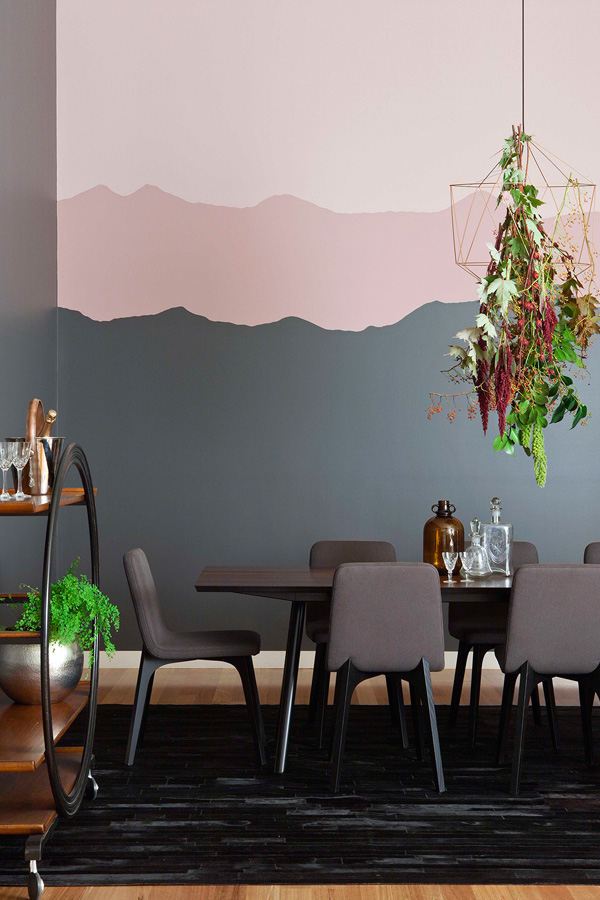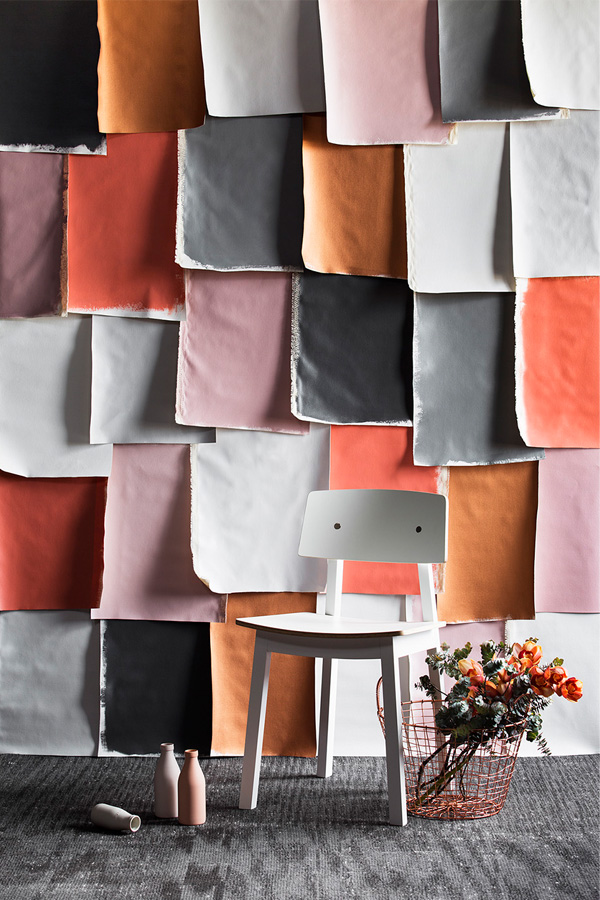 New Skin
This palette celebrates the versatility of blue, and its ability to compliment and elevate classic neutrals; whites, blacks and a range of wooden tones. The styling uses faded denim as a key material, suggesting that interiors can be as comfortable and stylish as a favourite pair of jeans.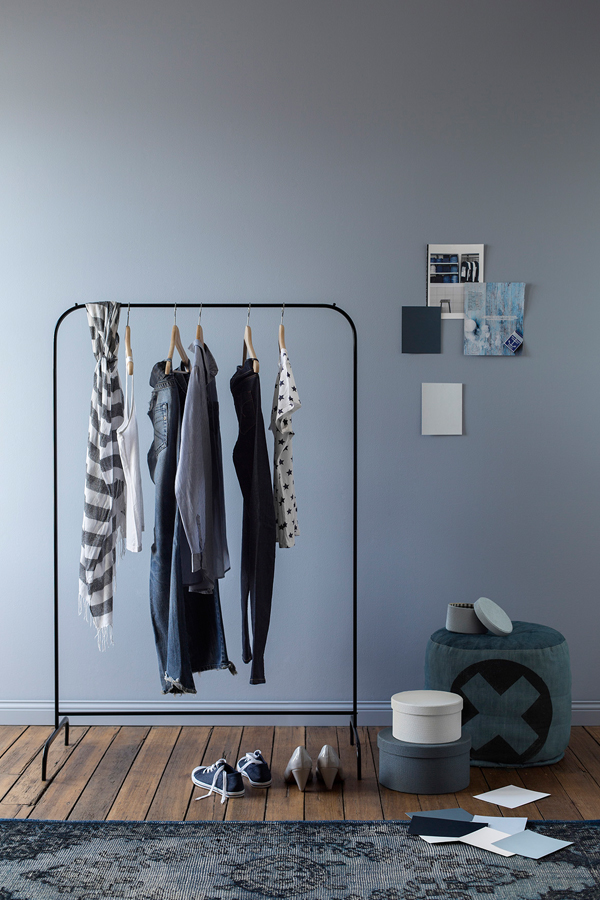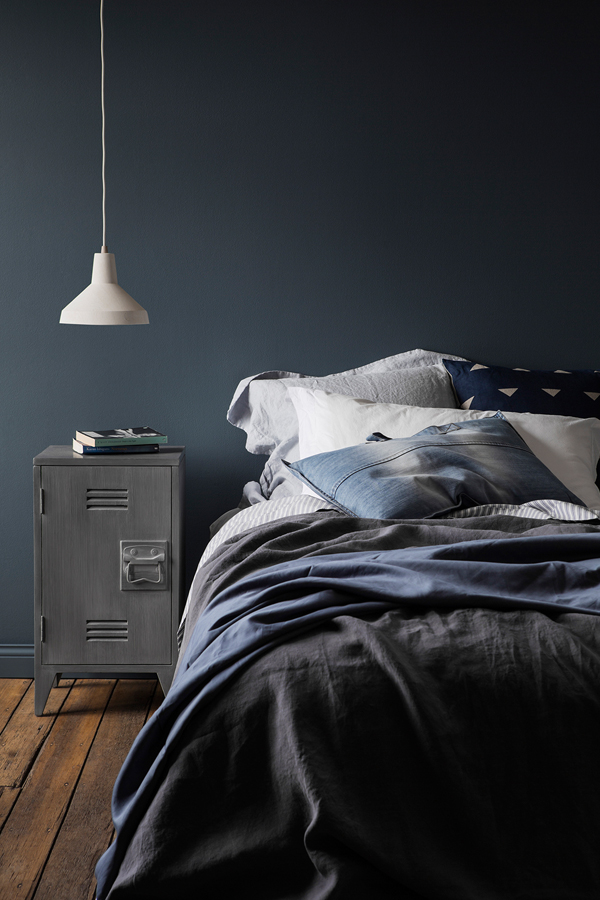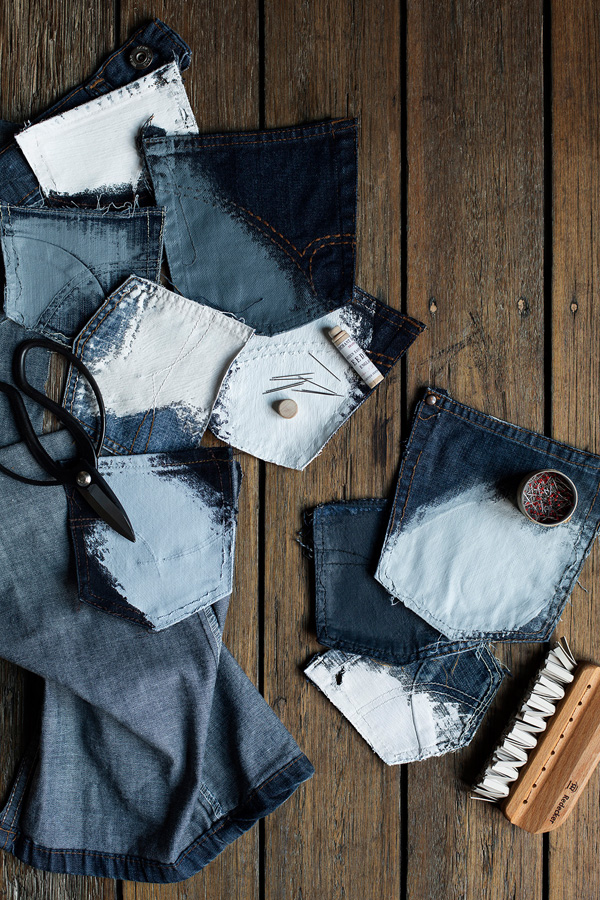 Rhythmic Palms
Rich greens, from deep emerald to verdant leaf, all introduce a lush sense of vitality in this vignette. The palm motif references the iconic Martinique banana leaf wallpaper used in the famous Beverly Hills Hotel – an enduring source of designer inspiration from a bygone era of luxury.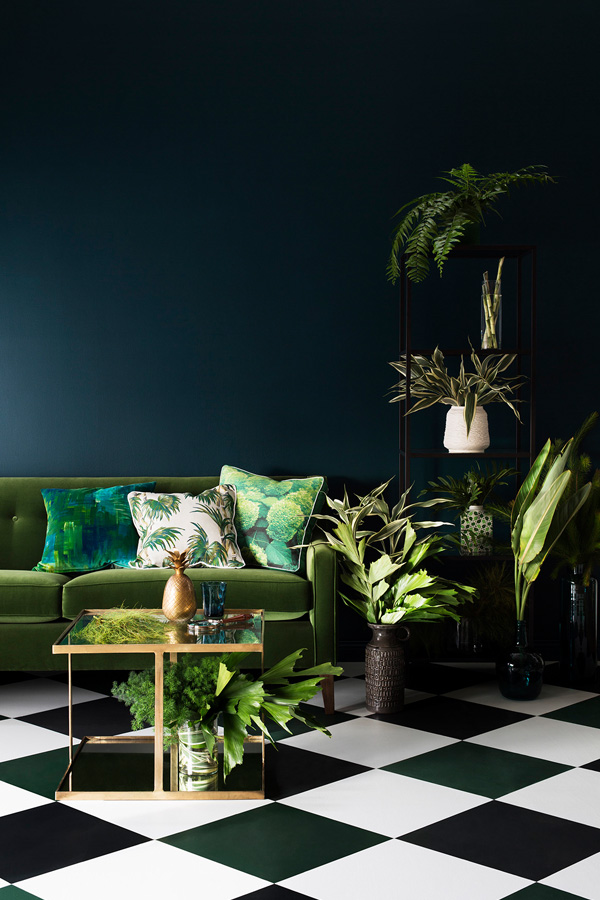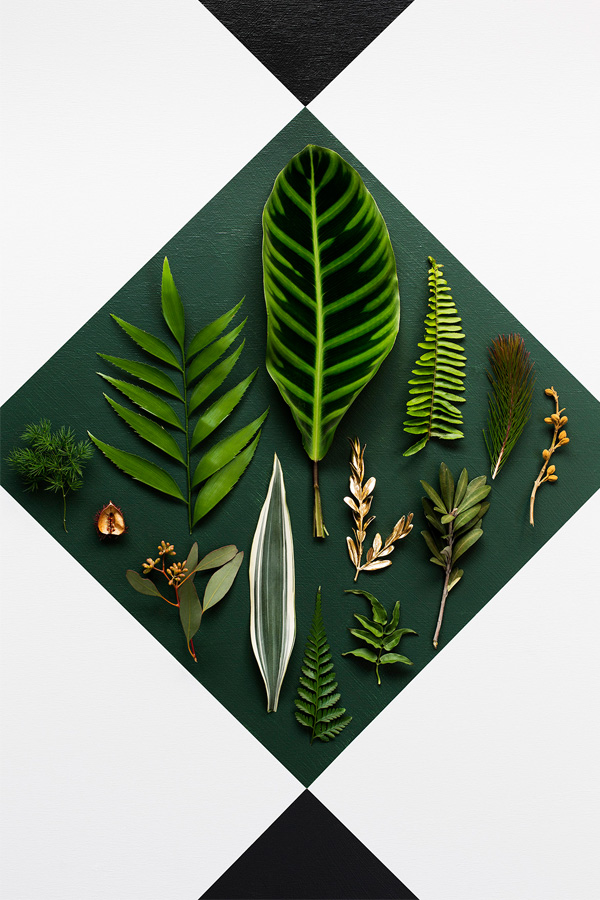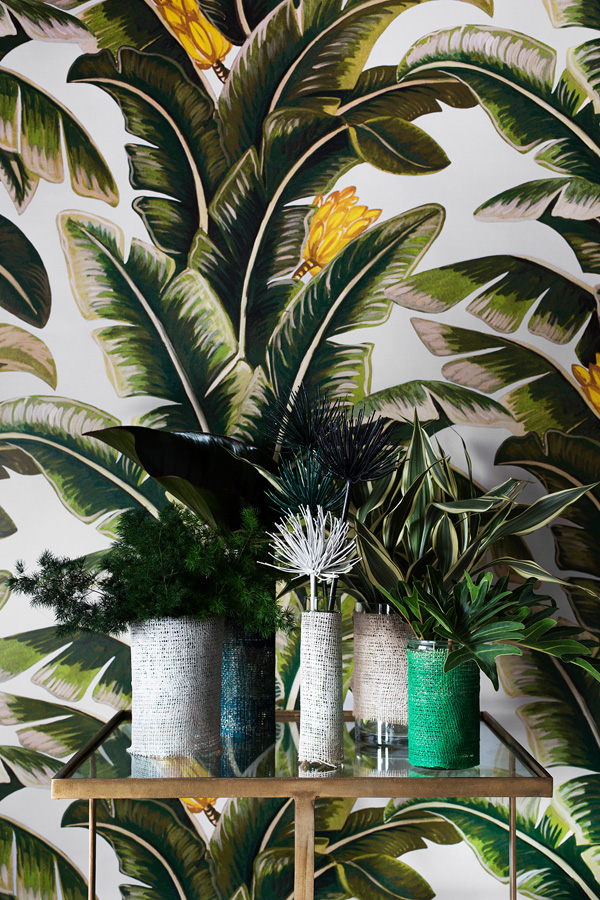 Raw
Neutral tones are the hero of this theme, with textures and finishes coming to the fore amid a stark, pared back palette. Raw celebrates the patina of organic materials, achieving a natural feeling of balance and serenity by referencing the tactile quality of stone and timber.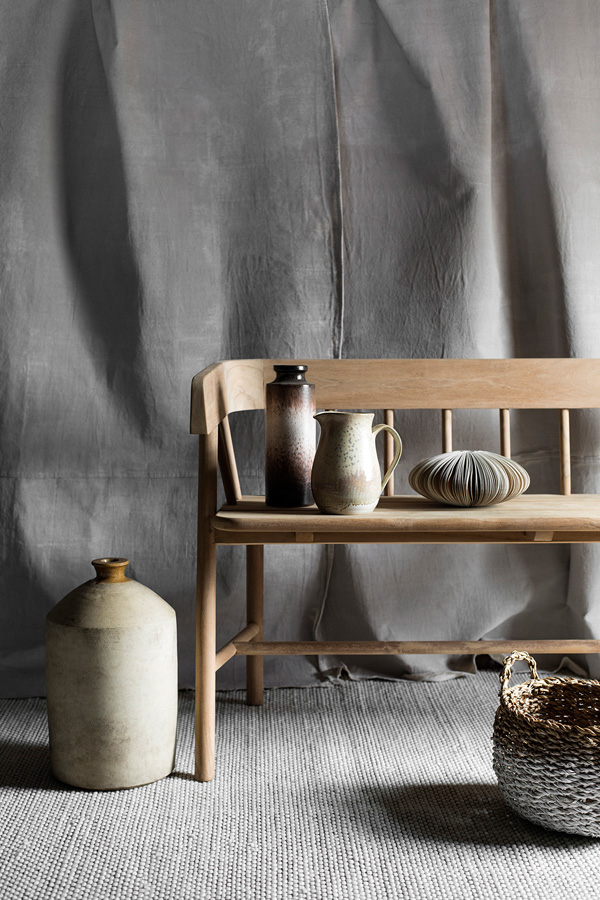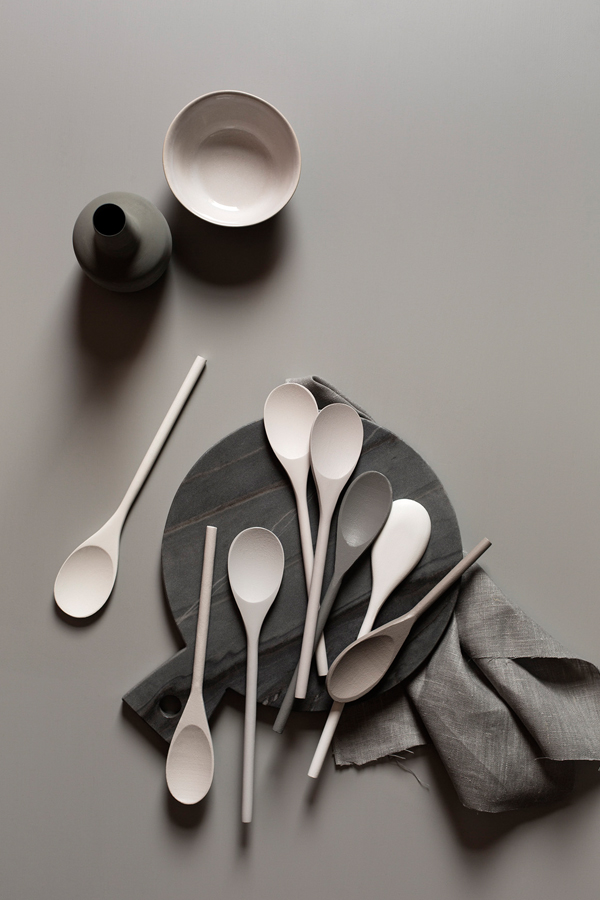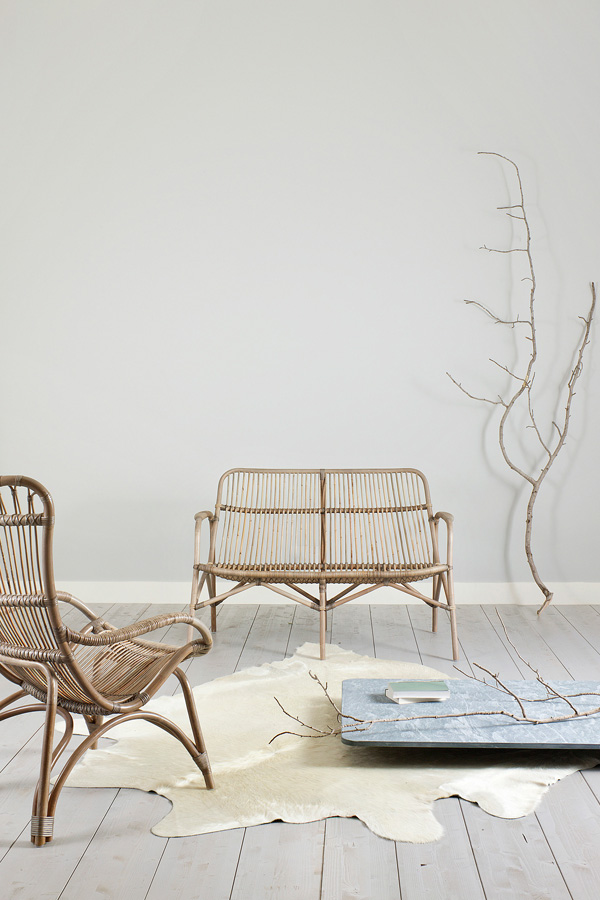 Relaxed Replay
This look projects loud candy and gelati colours, in a playful modern take on over-the-top retro kitsch of the 1950s and 60s. The bold colours support strong geometric patterns and Pop Art prints, while also working as a block colour in striking feature walls and furniture pieces.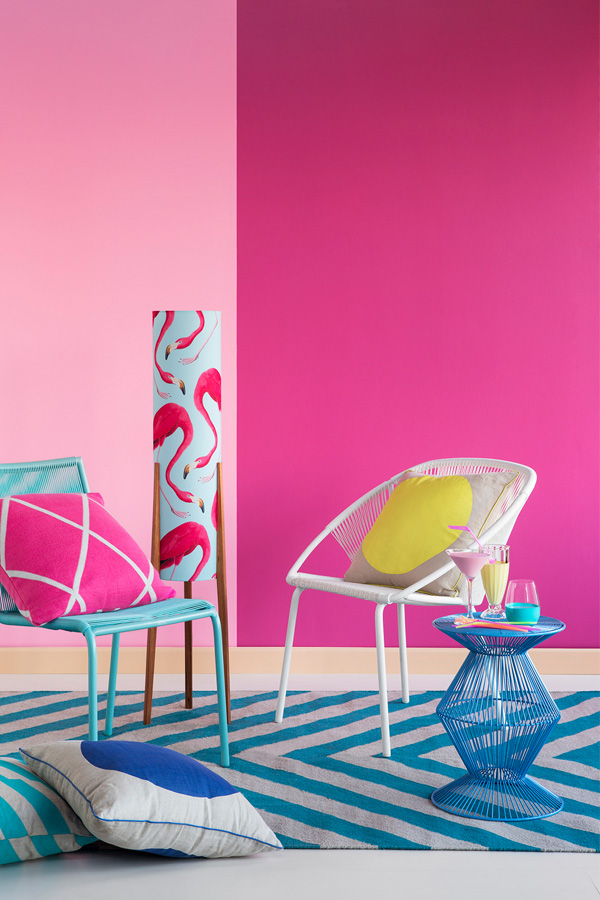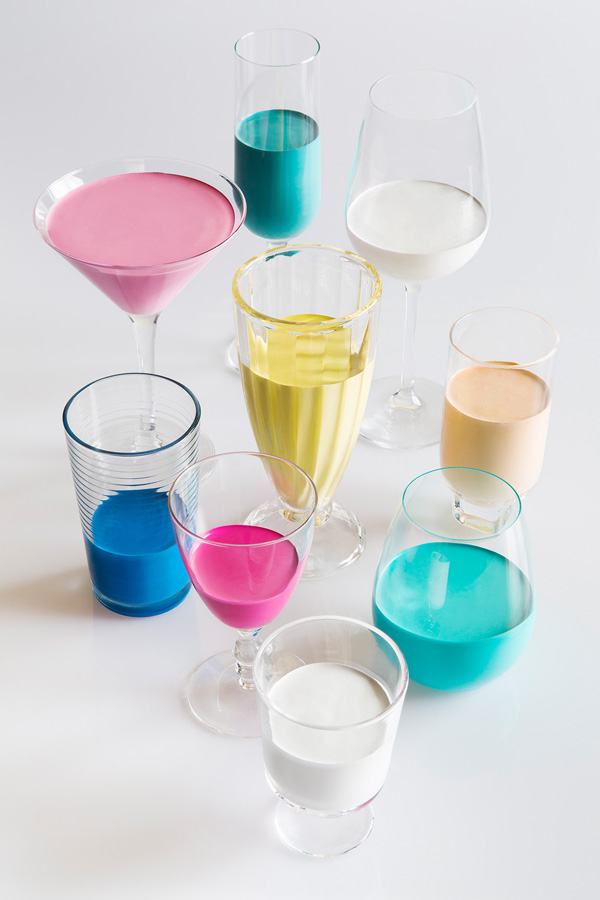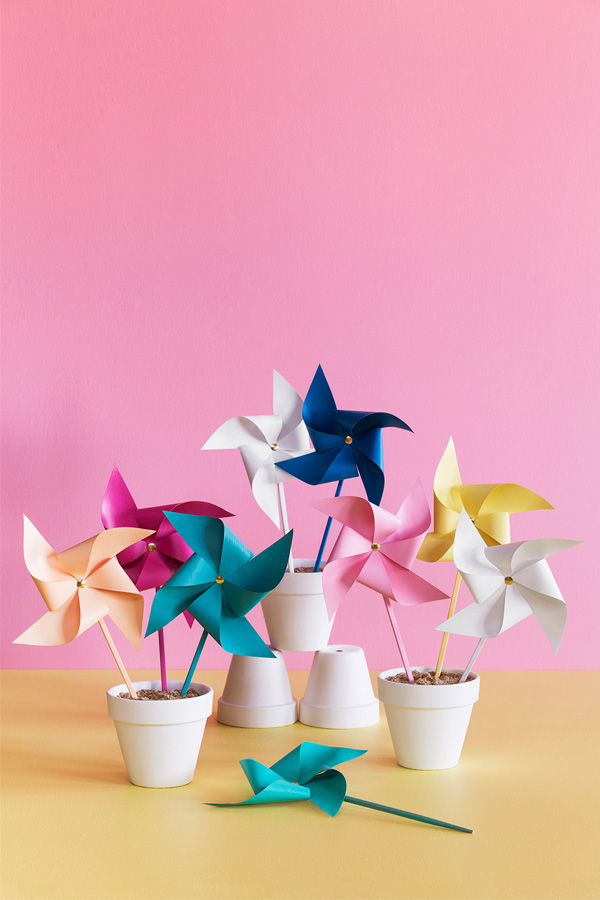 For more information, visit Haymes Paints.