Written by Gillian Serisier.
This article originally appeared in inside 91 – available now on newsstands, or digitally through Zinio.
From whoa to global superstar in 14 years, HAY is one of the great success stories of contemporary design. Established in 2002 by Rolf and Mette Hay, the brand now boasts a presence in most capital cities (including a pop-up store in the Museum of Modern Art – MoMA) as well as flagship stores across Scandinavia, Europe, Asia and, most recently, Australia.
Key to the company's success is a dual strategy of perpetual evolution coupled with timeless foundations. Effectively, the core furniture has stayed true to the mid-century Scandinavian aesthetic, materiality and quality of its roots, while the accessories have facilitated a perpetually changing layer that responds to, and quantifies, fashion, branding and living, as energetic mediums. "What we are circling around is, I think, we place our label somewhere in between fashion and architecture. Our furniture is more previsioned in the direction of architecture (resolving that static) and on behalf of the architecture. The accessories are still connected as an object to the interior, and that is connected to the architecture, but they are fashion. They are picking up on what is 'on' right now, colours and textures. They allow you to do stuff that is more alive, there is more flamboyance," says HAY principal Rolf Hay.
Interestingly, the company evolution has been similarly layered with a steady internal growth punctuated by flamboyant design milestones. As such, the timeline reads as a volley of activity. Exhibit in Milan 2002, Copenhagen store opening 2003, introduction of soft accessories 2004, export accessories 2010, collaboration with Sebastian Wrong 2014, HAY Mini Market also 2014 and, of course, the constant stream of HAY store openings and expansion of accessories.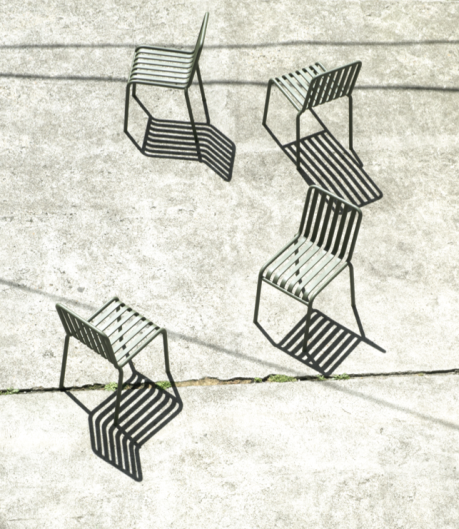 As Hay explains, one of the first things the company did was open a store in Copenhagen, an act that required market differentiation and signature. "In order to create an experience in the store, which was more than just being about furniture, we were collaborating with different smaller design brands from Denmark," he says. Effectively, this was where Mette Hay's expertise came to the fore. She is the daughter of design champions – her parents owned what Rolf Hay describes as "a fantastic design store in Denmark that was selling lots of accessories". The initial foray into the market was a selected offering from Danish designers focusing on cushions and textiles as a natural extension of the furniture. By 2004, however, a decision was made to start designing the studio's own accessories. "Today it is as important as our furniture," says Hay.
Simultaneously, the furniture has been steadily and slowly tweaked and honed to perfection within a single aesthetic. This, however, is all about to change as technology has allowed new production methods to be explored as financially viable options. Moreover, as Hay explains, the in-house skillset has expanded exponentially. "It's driven by new technologies and also the simple fact that the development team has reached a higher level. We have better skills. Some of the boys I have been working with since we started the company and we are just better now."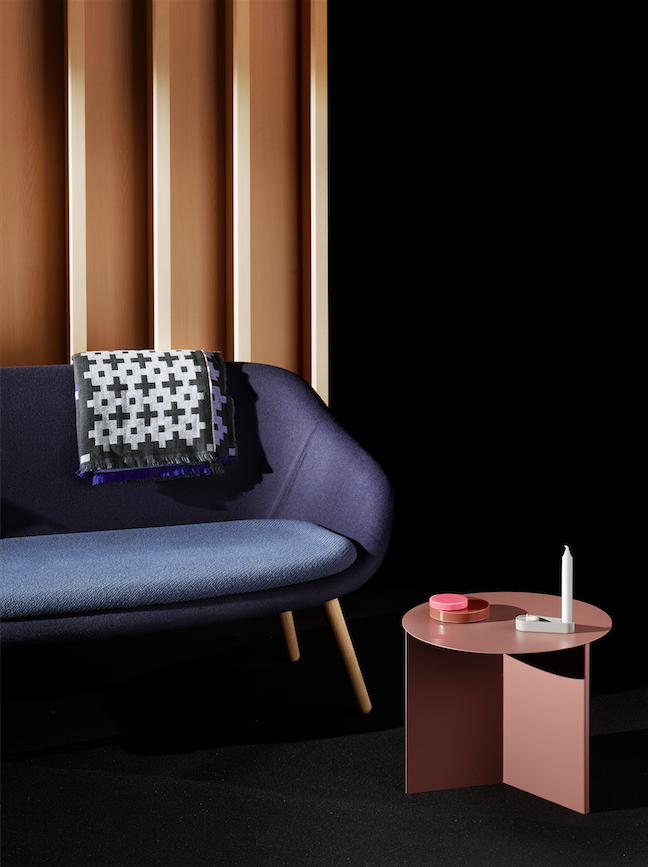 As such, HAY now has the capabilities to make products that are more advanced and more difficult to produce than even as recently as four years ago. This aspect is also imperative to the sustainability of the practice, which Hay feels needs constant care to stay viable in an unpredictable market. "A few years ago, when we did the Nobody chair, it was quite a challenge to develop, but it's not selling well," says Hay. "Then other things sell well, so they have meaning for more than one way. We have a company that employs around 300 people in Denmark. There is a bill every month, so it is important to have products that have an income, but also important to push the bar on how things are made, how things look and feel."
This drive, coupled with new technologies, has allowed the studio to explore new directions and collaborations, such as with Sebastian Wrong. "We don't have the knowledge on lighting – Sebastian is an expert. And some of the new lights will be on a very high technical level. Sebastian comes from fine art and I think that is quite visible in the new range," says Hay
of the range that will be launched in Milan this year.
Launching HAY Mini Market two years ago has also allowed expansion of the HAY aesthetic via department stores. "The idea was to introduce design into areas where you are normally not really paying attention to the object as a design object," says Hay. Effectively, this has allowed the introduction of quality to pervade people's lives through the subtle avenue of a slightly better scissor, a slightly more aesthetic paperclip or more comfortable or cheerful pen.
Subscribe to inside magazine today – available now on newsstands, or digitally through Zinio.