Tasmania-based Liminal Studio is renowned for its innovative and multidisciplinary projects and, again, the practice has explored and created yet another dimension to its architecture and design portfolio through Liminal Spaces and the set design for the contemporary dance production Dust.
Collaborating as a production designer with Dancenorth, a dance company based in Townsville, Queensland, Liminal Spaces has designed a set that is perfectly in tune with the integrity of the choreography. In fact, the set is intrinsic to the artistry and works in tandem with the movements and dimension of the dance.
The flexibility of the set is astounding as the dancers interact with every part of the structure and 'craft' it to enhance their movements.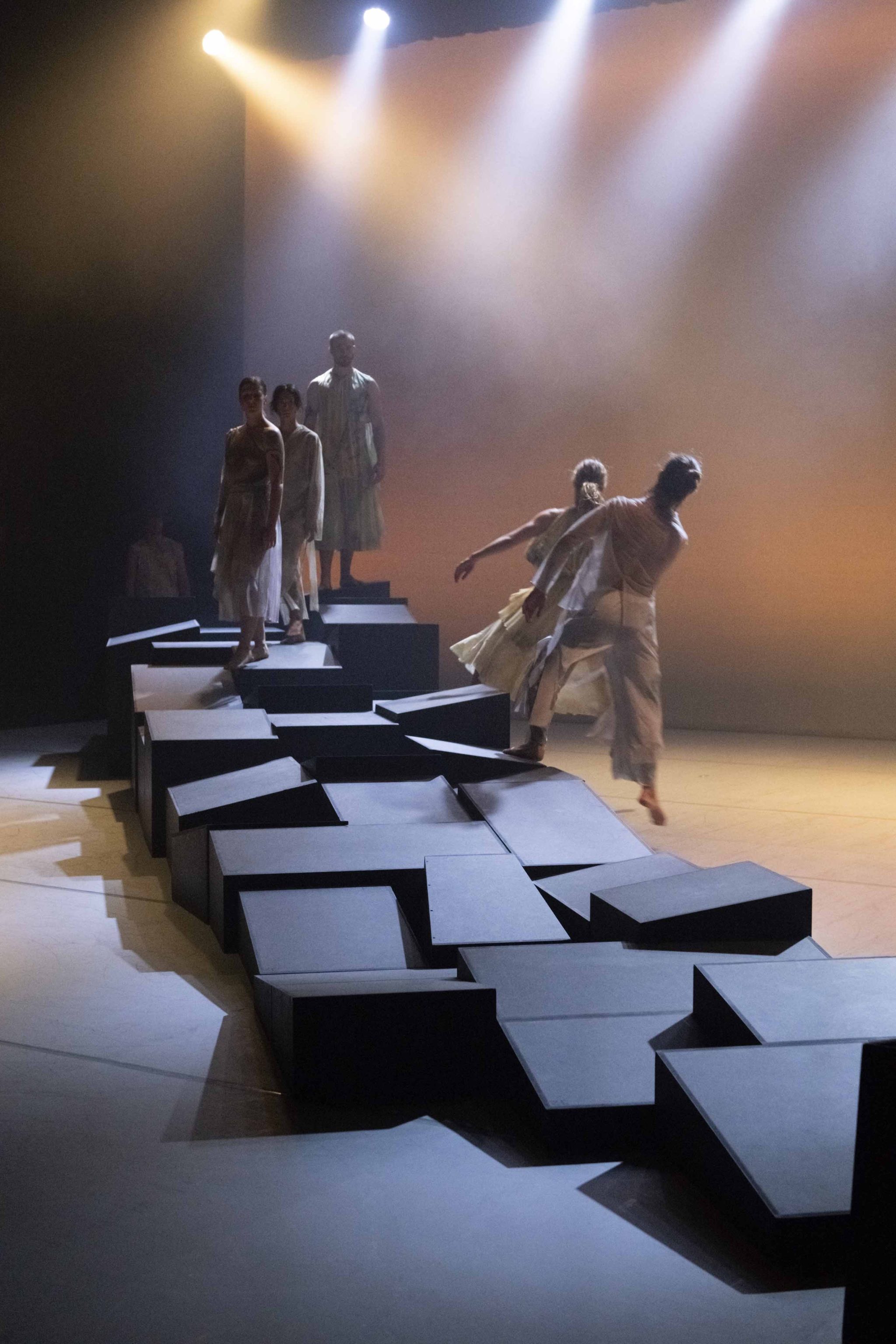 The performance begins with one dancer on stage and a smooth, monolithic wall that divides the stage in two. The wall is made of a 25-millimetre rectangular hollow section, with black steel frame on heavy-duty casters and it is covered with a 'sock' of grey Lycra fabric.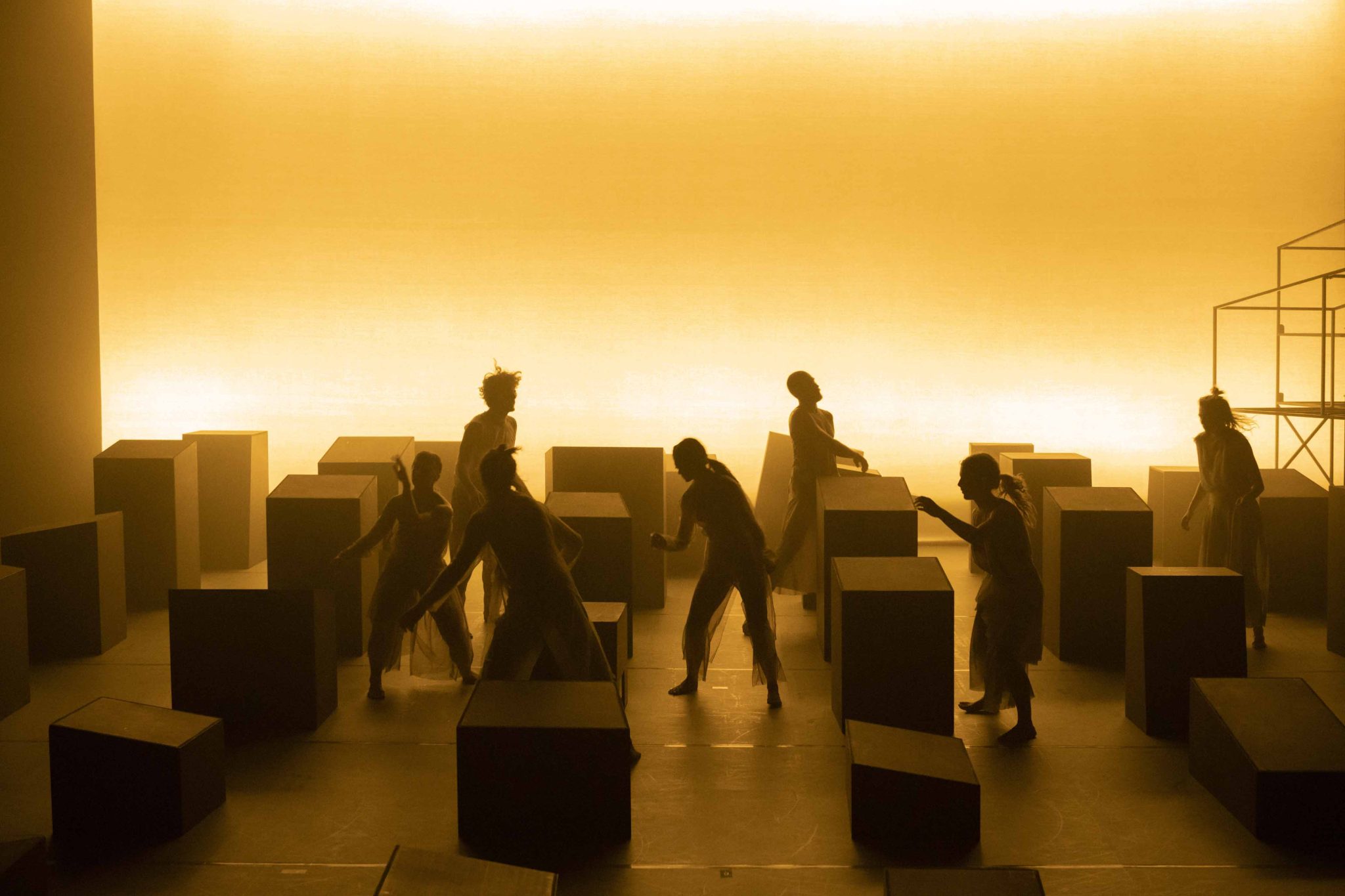 As additional dancers appear on stage and remove the covering of the structure, the wall is revealed to comprise a set of modular forms of differing sizes made of 16-millimetre black MDF that are then carried, pulled and pushed to interact, define and delineate the dance and the dancers.
The design of the structure is intended to reflect the barriers and borders that are experienced in life and how these obstacles are manipulated and changed through our journey. As a form, the structure becomes the architecture of both restriction and opportunity for the dancers as they physically engage and disengage with the set.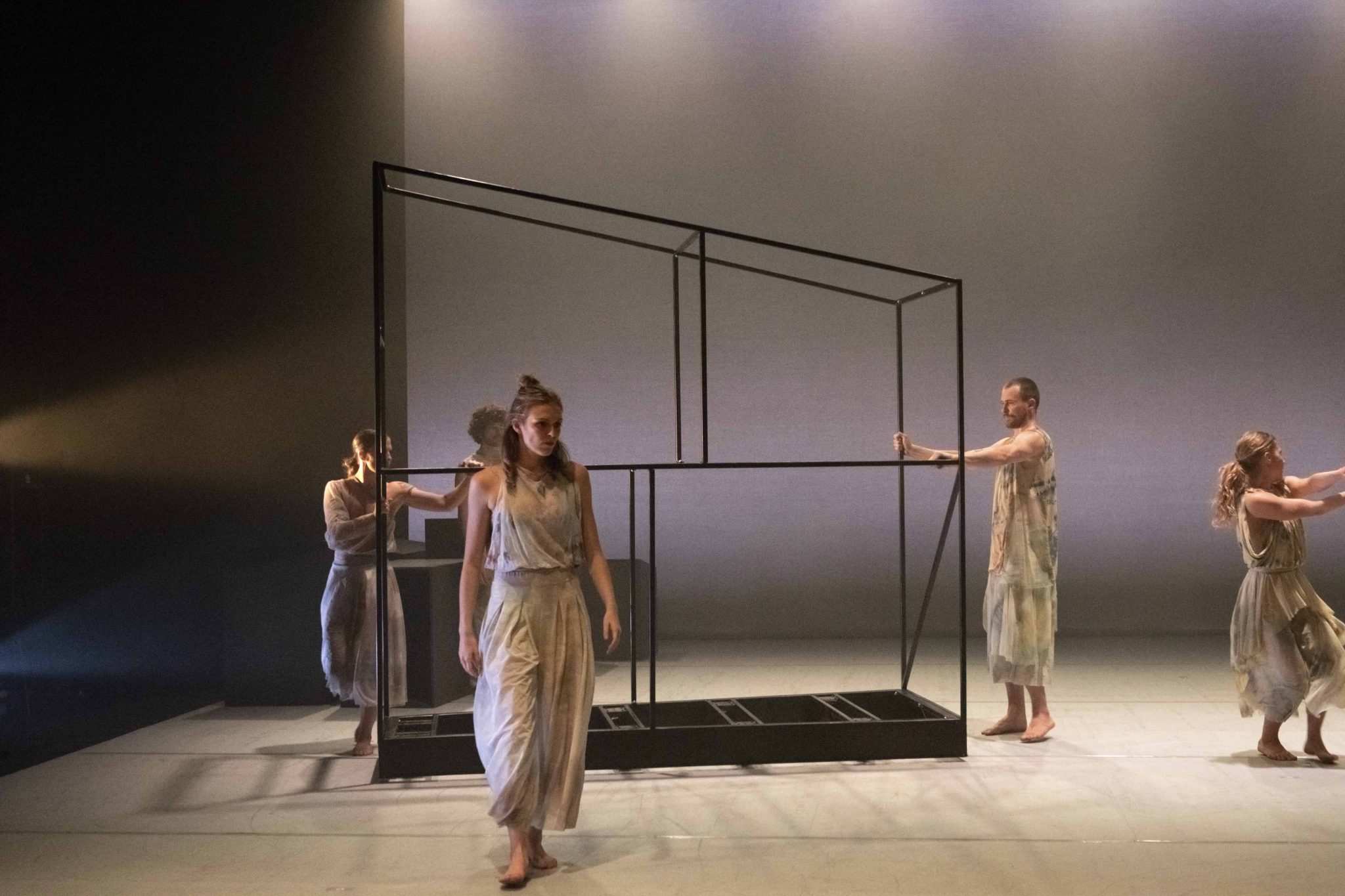 The dance itself is rhythmic, energetic and poetic, and the strength and stamina of the dancers is cloaked in the fluidity of their movements. Liminal Spaces directors' Peta Heffernan and Elvio Brianese worked closely with the artistic director Kyle Page, associate artistic director Amber Haines and the dancers, workshopping the design to fully integrate their ideas with the theme and intention of the choreography.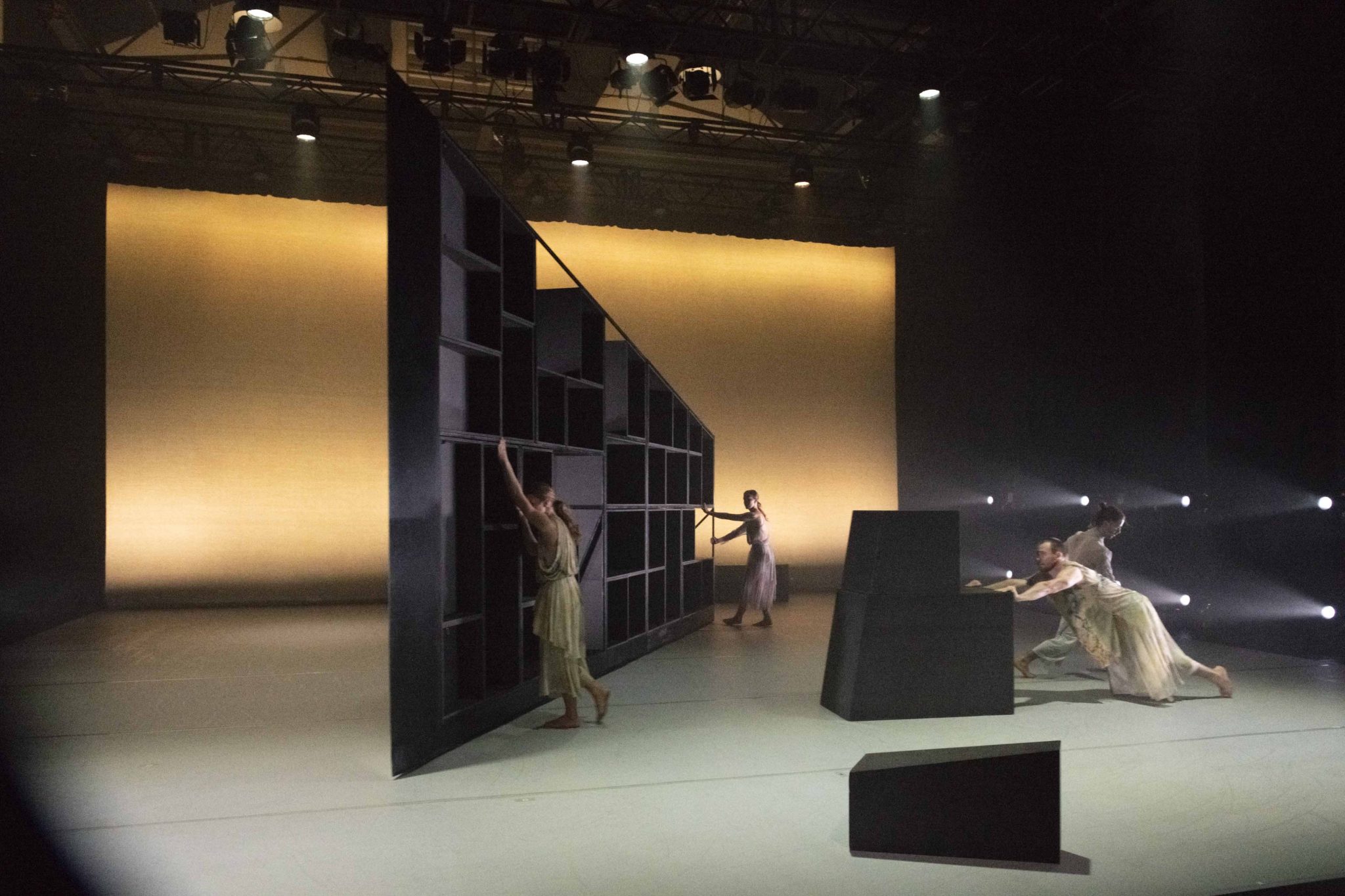 As Dust is a performance that is strong and defined, so Liminal Spaces' design is masterful – toying with audience expectations and presenting a set that fractures and forms again perfectly. Dust was a sell-out at the Sydney Festival in January this year and received rave reviews at both the Sydney and Brisbane Festivals. Dancenorth will perform the work this year in 10 Days on the Island, Tasmania, Wollongong, Parramatta, the Monash Academy of Performing Arts (MLive), Melbourne and Chaillot, Paris in 2020.