Talking with Ross Hamilton from Hamilton Conte is a lively undertaking. He is passionate and articulate about Hamilton Conte, the company he and associate Fabian Conte created. Now, with the opening of its latest Parisian showroom, Hamilton Conte's offering is complete, providing a home away from home for designers and their clients in a perfect setting.
Tell us about the brand and products from Hamilton Conte.
I think I would say that the Hamilton Conte collection is driven by narrative… a piece tends to be inspired by some sort of story, be it a personal or family memory, an idea gleaned while travelling or from daily life. We believe your interior should tell your story, and the pieces you include should resemble you. So whatever pieces you include should be charged with a certain amount of emotional value.
We also try to integrate artistic elements to our designs. Functionality is always important, but if you're buying a wall sconce, it's great if you can have something with a more sculptural element that can add layers to your interior. I often think we have such an emotional link to objects. For example, I have a bit of an art addiction and tend to really connect with or fall in love with a piece. I feel that it's more energising to surround yourself with things that you love.
In French, the home is sometimes referred to as une tanière, which is something akin to an animal's den, which sounds quite horrid. We do use it, however, to refer to something that envelops and protects us, enabling us to resource ourselves. So, there's this whole idea of the energy that you receive from your surroundings, and the elements to fill your space really contribute to this.
Again, regarding the brand, one of our core values is eclecticism. We define this as being the intelligent mix of objects of different styles, origins, time periods, or what have you. Mixing can often be a challenge for some, and there is, of course, a balance to strike from a design point of view. It always comes back to the notion of having products you love though.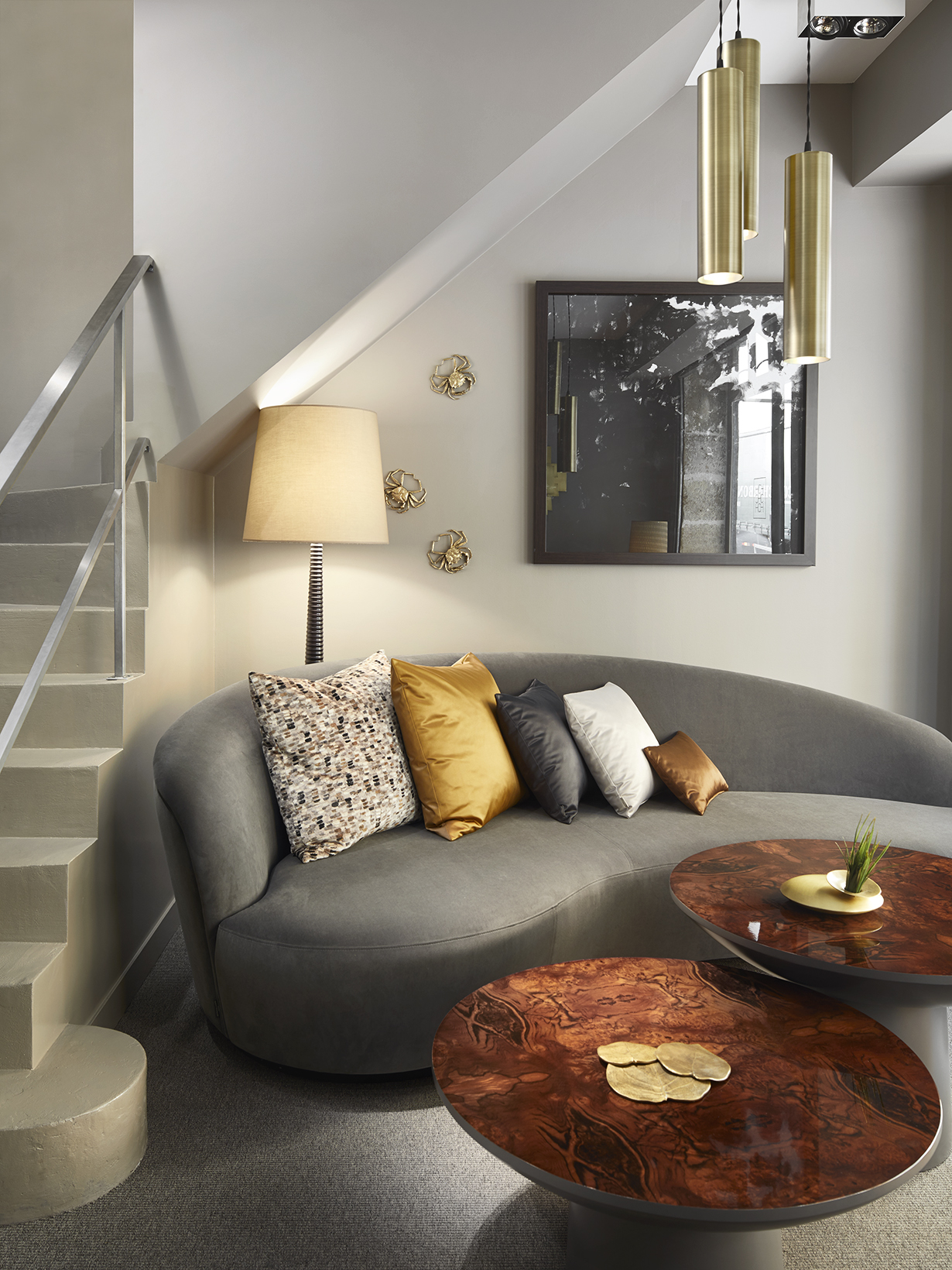 How did the company begin?
I'm Hamilton and my associate is Fabian Conte. We met in late 2006 when I was working for a big multinational and ready for a change. In late 2007, Fabian had sold a furniture collection to another company and said to me, "Come to Maison et Objet, and help me sell my collection." It was one of those things where you find yourself on a stand at an international design fair, and I was like, "Oh yeah, this is fun!" At that time, it was the financial crisis of 2008/2009 and everybody was buckling down, but we decided in 2009 to start this company, not totally knowing that we were creating a furniture brand. We had a hotel project to finish, had just completed a private residence, and we had a few former clients nudge us in that direction.
What are your backgrounds?
Fabian has been an interior designer for over 20 years and had moved to Paris with the idea of continuing to practise. However, France is not an easy market for interior designers because it's one of the countries, I think, that has the largest number of décor mags in Europe… so everyone thinks they can do it themselves! Obviously, there is a reason people go to school for this, but it does remain a luxury to be able to pay a designer. In any case, and because of that, he was looking for new opportunities and furniture seemed like a logical area to explore.
On my side, I was born in South Carolina and grew up in upstate New York; however, I'm officially French and American, but live in Portugal! I was an economist and worked for a multinational more focused on developing economies. My favourite
role was as a marketing/advertising director in a three-country region. Interior design was always something I sort of dabbled in and wanted to be involved in from the business side, so things of course worked out.
Establishing a business in the GFC must have been a challenge?
The notion of the home changed after the financial crisis because people, who were used to being out and about, started to spend more time in their home. We noticed a shift, and your home is always important, but there was this, 'Let's focus back' and, design changed, I think, with it.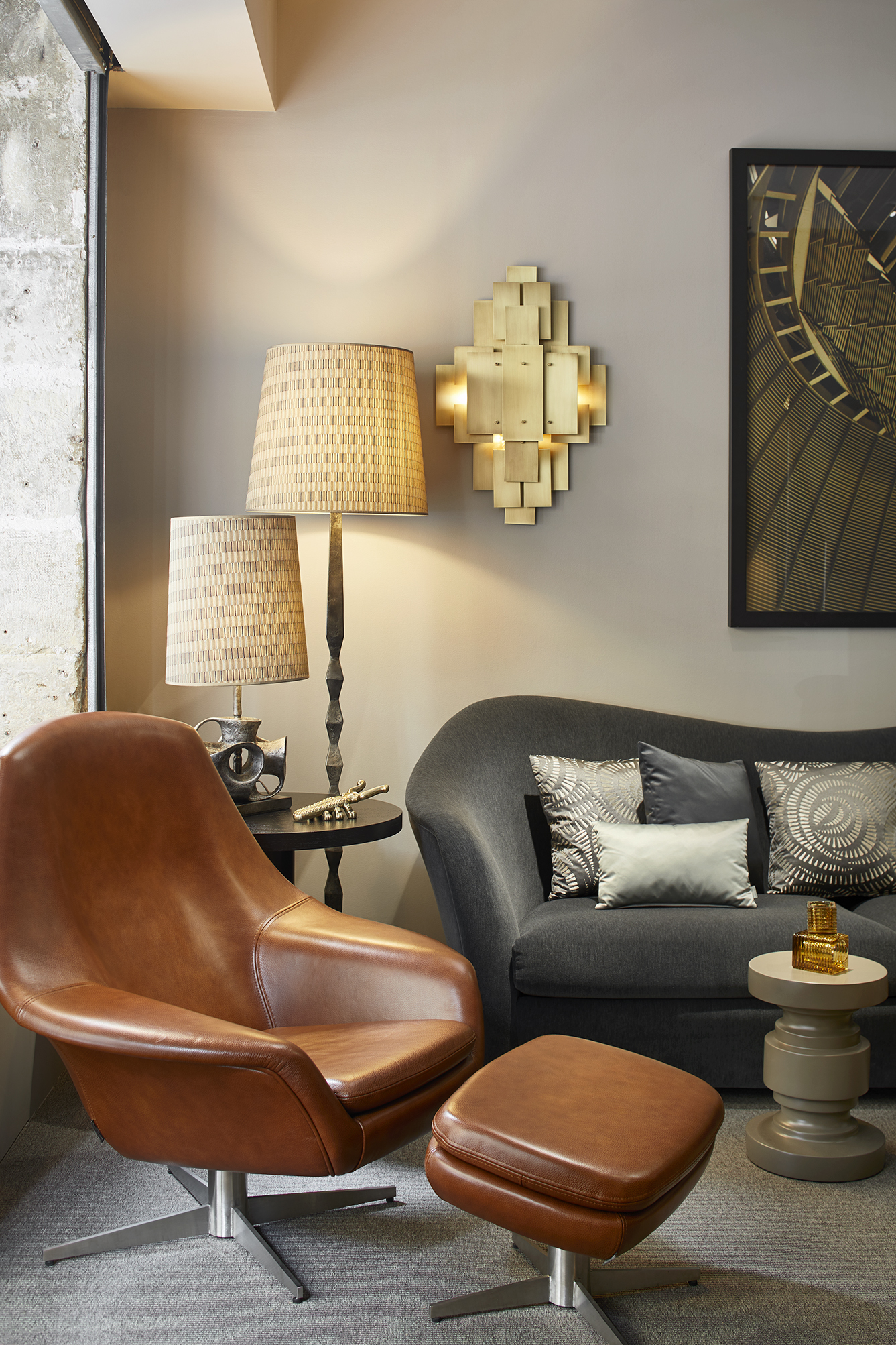 What about your next range?
We just had our photo shoot for the 2018 catalogue that we will launch in Paris. We are trying to break out from our traditional codes of curved organic pieces, very layered interiors, and move towards a new way of looking at our range and interior styling. We probably already have 300 or 400 products and there are certain products that I believe in and that stand the test of time, but life cycle trends are quite different per range, so we're trying to understand how to focus our efforts on renewal.
Tell us about how you do business.
For me, in this business, it's about trust, especially with designers. The furniture should be the fun part, the build is the stressful part, so our goal is to be excellent suppliers. It is important to be close to our clientele, as we do mostly repeat business and being in touch with their needs is key. For this reason, we are extending our range also into more geometric lines, since not everybody can do our curves and certainly not in all projects. However, the idea remains to bring in artistic elements to our pieces nonetheless. We try to be a strong generalist brand for our design clients.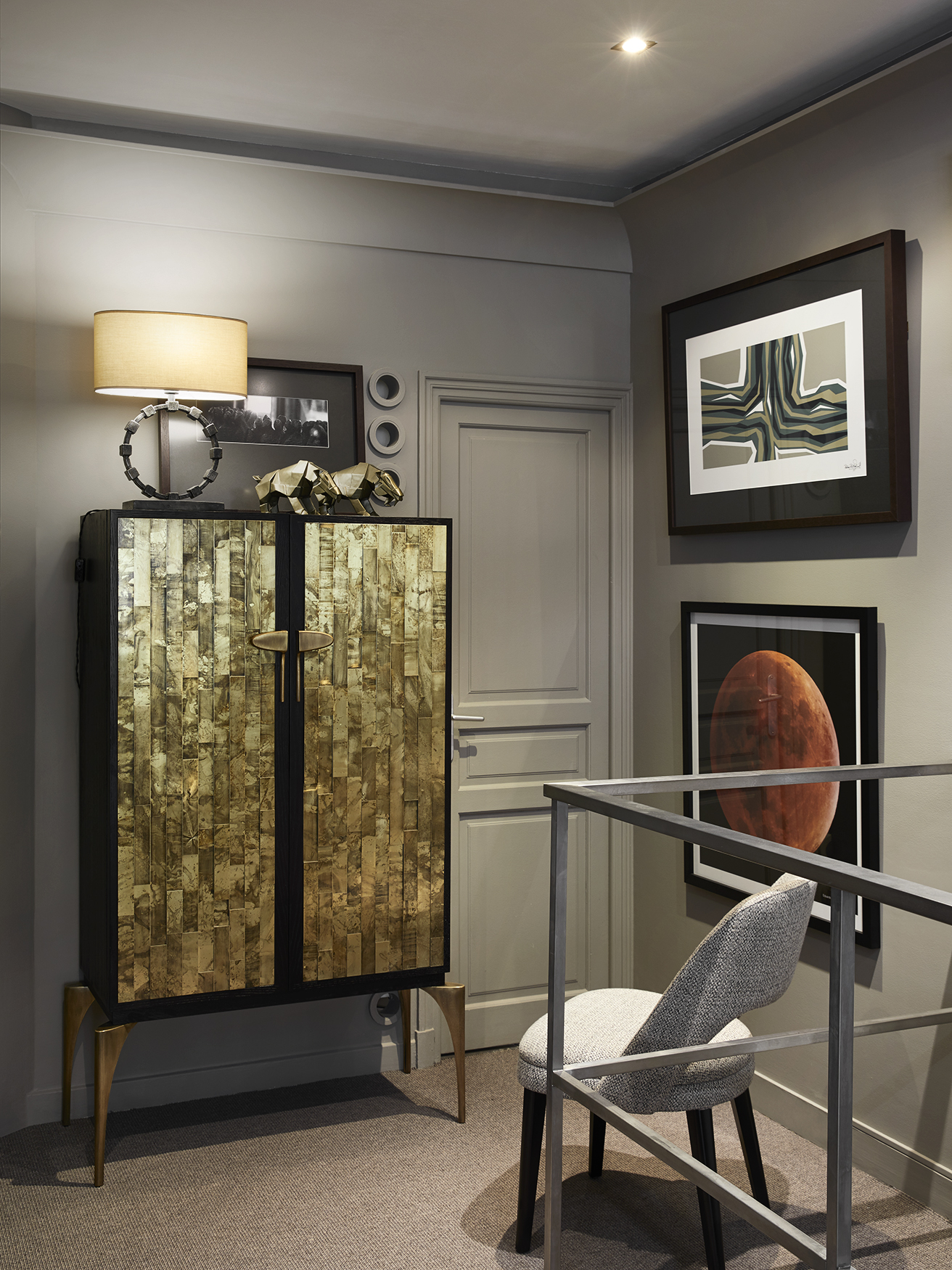 Tell us about the new showroom
I found this place mid-May 2016, we opened our doors early July, and we launched officially in October. It was a 1 June lease, and I signed the contracts sight unseen! I organised my construction guys to come in, re-kit it out, and it was done in a month! It's a fabulous space and it showcases our products perfectly.
hamiltonconte.com
Photography courtesy of Hamilton Conte
This article originally appeared in inside 101 – available online and digitally through Zinio.